More in this Section
Christmas Hampers for Food Bank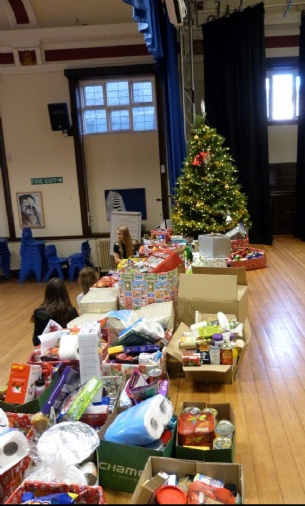 UVHS have continued to grow their relationship with the local Food Banks this year.
Having previously donated hundreds of mince pies last year and collected over 660kg of Food in 2015 to help the most vulnerable in our local area.
I am delighted to announce that as a school, we donated 51 hampers of both urgent necessities such as food and toiletries, as well as extra Christmas treats ranging from advent calendars and Christmas crackers to tasty Christmas puddings and sweets!
With some of the wards in our local area ranking the most deprived in the country according to the Trussel Trust who support the Food Banks in Millom, Barrow-in-Furness and Ulverston, we hope the items collected offer some Christmas cheer to those who need it most.
Rosie & Luke (Y7) Olesia & Freya (Y8) Didi & Gavin (Y9) seen in front of the stage who helped pack the van with our hampers.
The Food Bank have been back in touchto let us know that our donations have produced 1471 meals and there is still extra donations to be taken.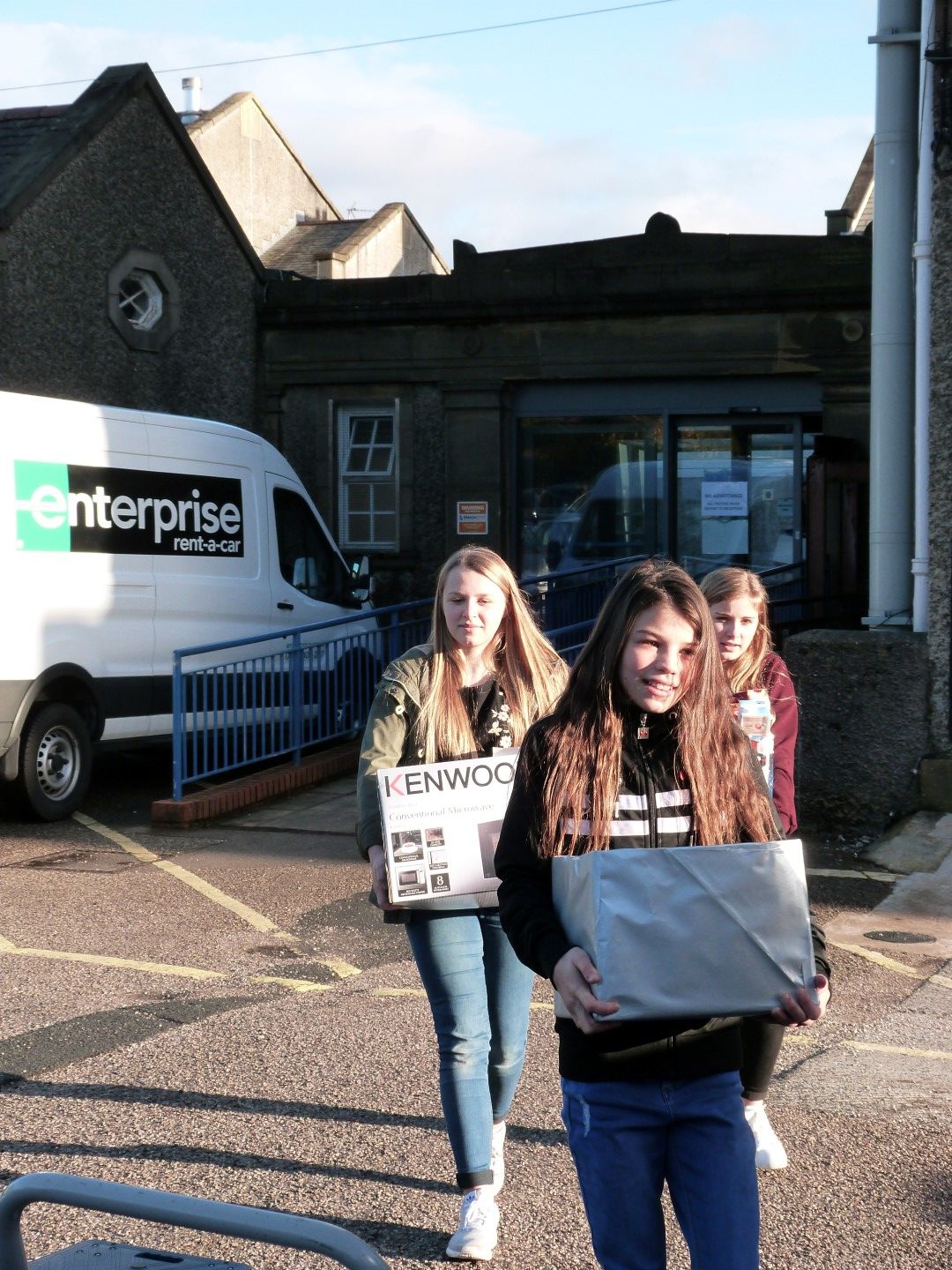 Well done UVHS, and have a wonderful Christmas, Ms Shaw Development Co-Ordinator of Food, Nutrition & Textiles