More in this Section
Christmas Festival 2022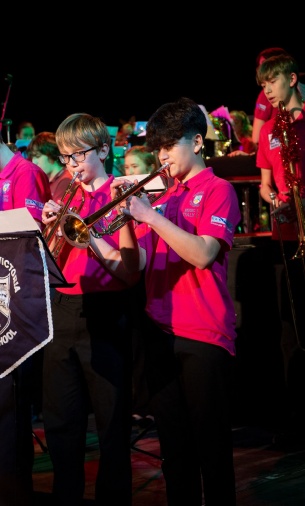 The UVHS Performing Arts Department held their annual Christmas Festival at the Coronation Hall on Wednesday 14th December.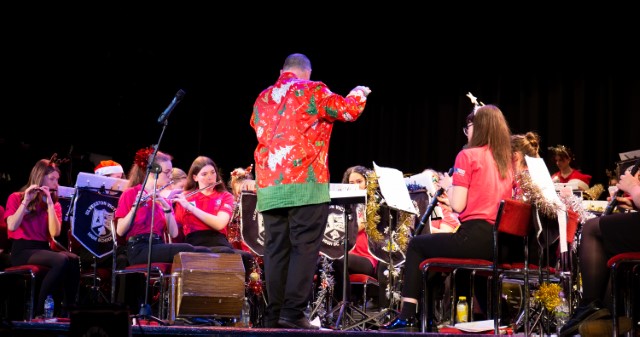 On Wednesday 14th December, a sell-out audience at The Coro saw a triumphant return of the ever-popular UVHS Christmas Festival after two years of cancellations due to Covid. Led by the UVHS Wind Band (who are planning to return to European concert tours in July 2023) the audience were treated to a feast of festive music and audience carols, including a very entertaining performance of 'The Nightmare Before Christmas' with the original poem by Tim Burton being expertly read by 3 drama students to the accompaniment of Danny Elfman's magical musical score performed by the Band under the baton of Head of Performing Arts, Richard Butler MBE.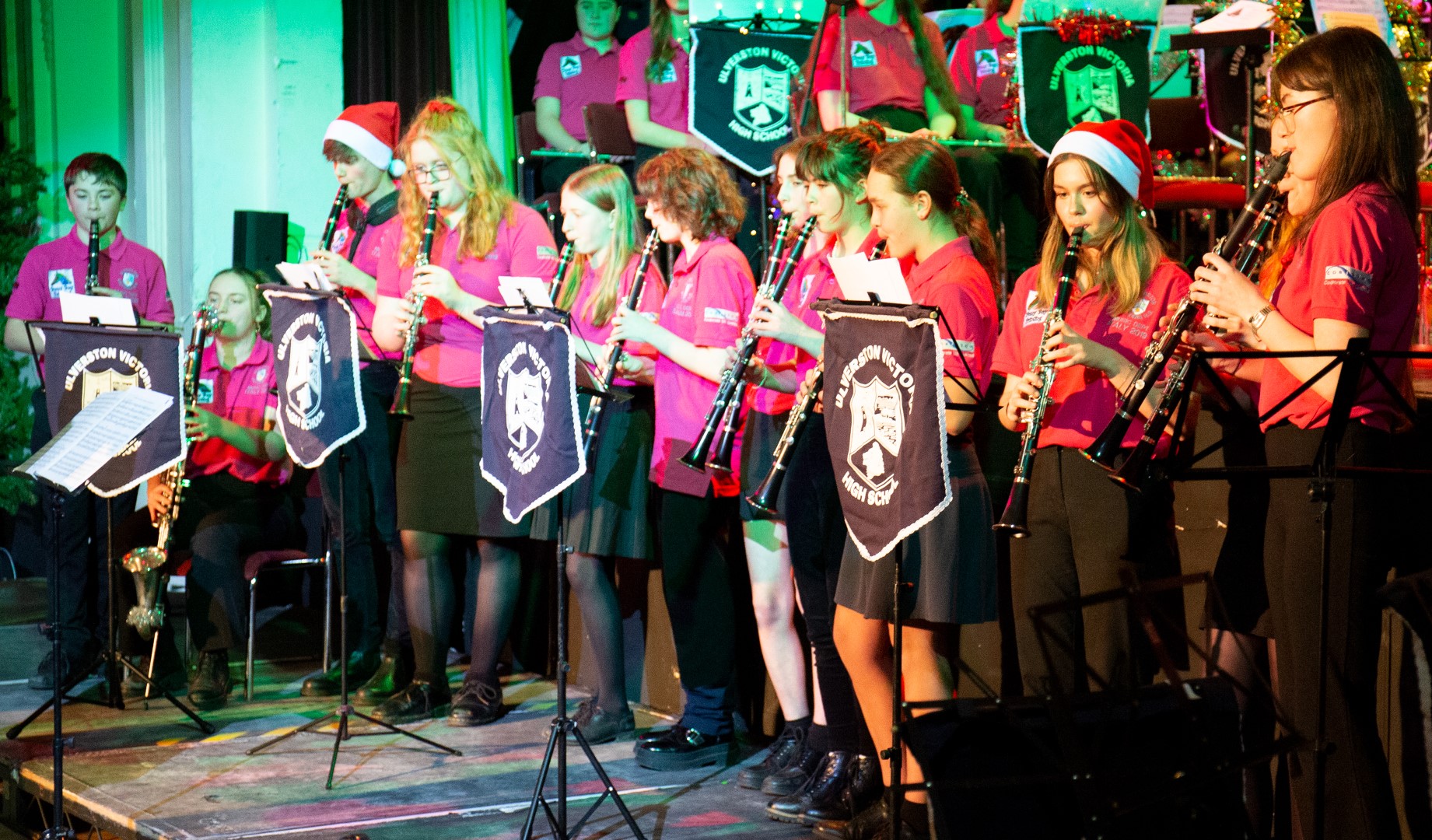 Also onstage were performances from the Junior Band, String Ensemble, Flute Choir, Brass Ensemble, Clarinet Choir and, with some audience participation, the Saxophone Ensemble, playing jazz arrangements of 'Jingle Bells' and '(Not So) Silent Night'. Two other highlights of the evening were the school Choir whose 4-part rendition of Kate Rusby's 'Underneath The Stars' was truly magical, especially with the addition of a solo violin (played by Bethany yr12) and vocal solo (from Martha yr11), and the Wind Band accompanying Caitlin (yr13) with a performance of the hit song 'Let It Go' from the film 'Frozen'.
T

he audience left The Coro full of the Christmas spirit and also in awe of the musical talent on display rom UVHS students. Everyone is now looking forward to the Wind Band's joint concert with the Royal Marines on Saturday 4th February (tickets for which are available through www.thecoro.co.uk).
A gallery of photos from the night is here: UVHS Christmas Festival 2022 Photo Gallery