More in this Section
Microsoft Teams
UVHS will be providing online learning resources during this period of closure. Please see below the 'UVHS Online Student Support' presentation that details how we aim to support students during this period.
If you have any issues logging into Microsoft Teams please contact our support team: teams@uvhs.uk
The Teams website address is: https://teams.microsoft.com
Homework
Accessing your homework on Microsoft Teams
Please download the Microsoft Teams App to your device. Windows, Apple and Android are all supported. Either scan the QR code below or select the appropriate link.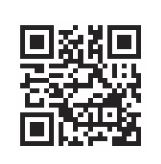 Logging into Teams Online

Please Visit https://teams.microsoft.com. Log in using your school email address and school password. Your email will look like: 15xx1234@pupil.uvhs.org.uk, your school username with @pupil.uvhs.org.uk added.

A red dot indicates that you have a notification, which may be a new homework added or a deadline approaching.

Choosing Teams will list all of your classes.


Choosing Assignments will list all of your homeworks.


Choose the homework/assignment to read the instructions from your teacher.