More in this Section
UVHS Virtual Library

Hello and welcome to the UVHS Library!
My name is Mrs Downing, and I'm pleased and excited to be able to announce the Library is now open!
We will still continue to showcase our new books and events on the Virtual Library Website but why not pop in your School Library and have a look around?
Look forward to seeing you !
Free Ebooks

Amazing Animals of the Rainforest by Danny Pearson
Would you like to know a little bit more about the Rainforest and its inhabitants? Look no further!
---

This is a great one for anyone interested in the inner workings of the human brain.
---

Greek Myths and Legends by Claire Morgan
For anyone interested in Greek Mythology, this is the book for you! Not only does it discuss the origins of myths and legends, there is some stunning imagery to go with it.
Recently added books to the Library!
Recently added books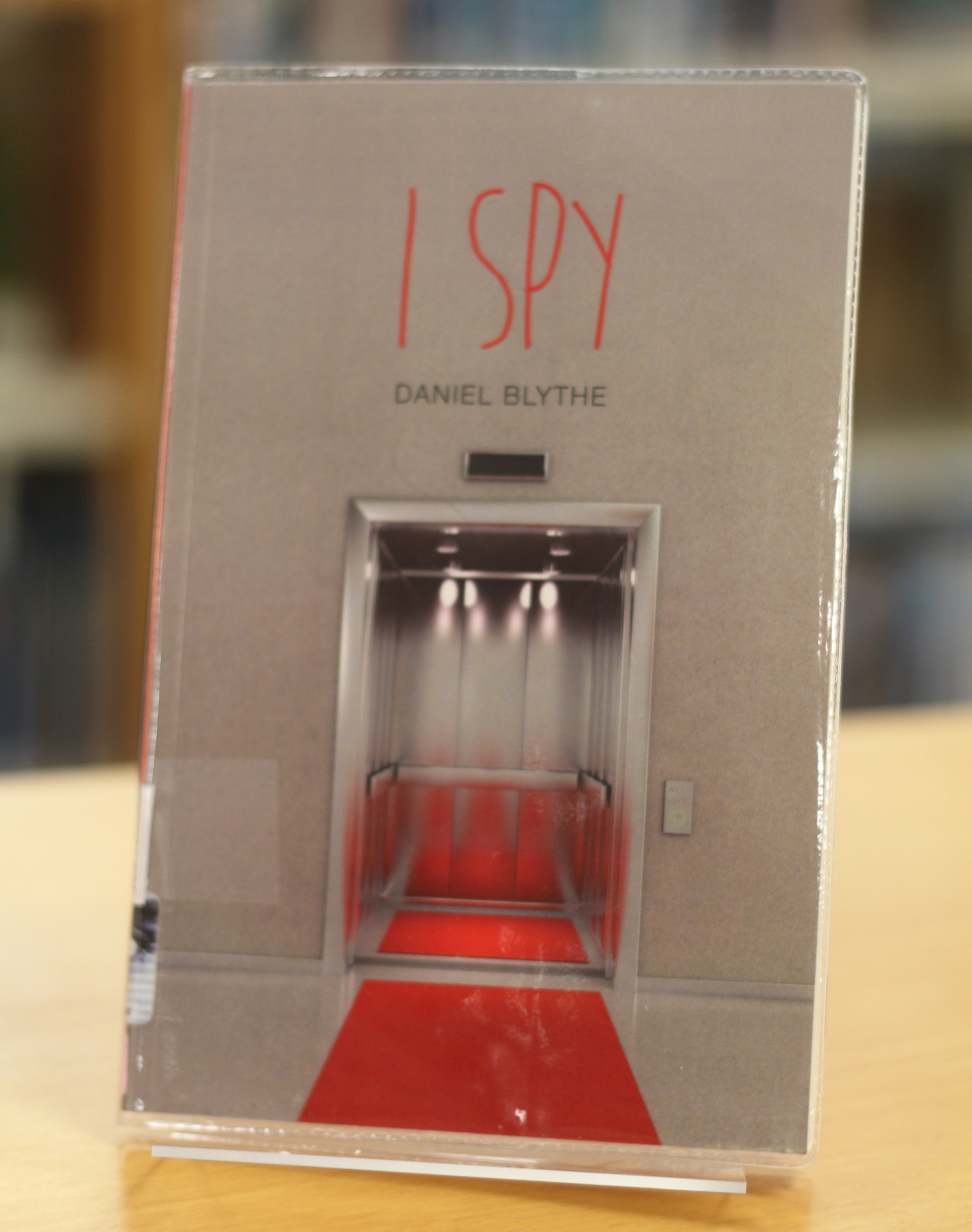 I Spy by Daniel Blythe
Taz Jessop and her mum move into Avalon Tower – a block of ultra-modern city flats controlled by a central computer. But Taz hates her new life and misses her friends. She finds the tower block sinister and spooky.
Then Taz meets Luke, the mysterious, exciting boy from the top floor, and things start to look up. For a while.
Taz is in deadly danger – but has she realised this too late?
---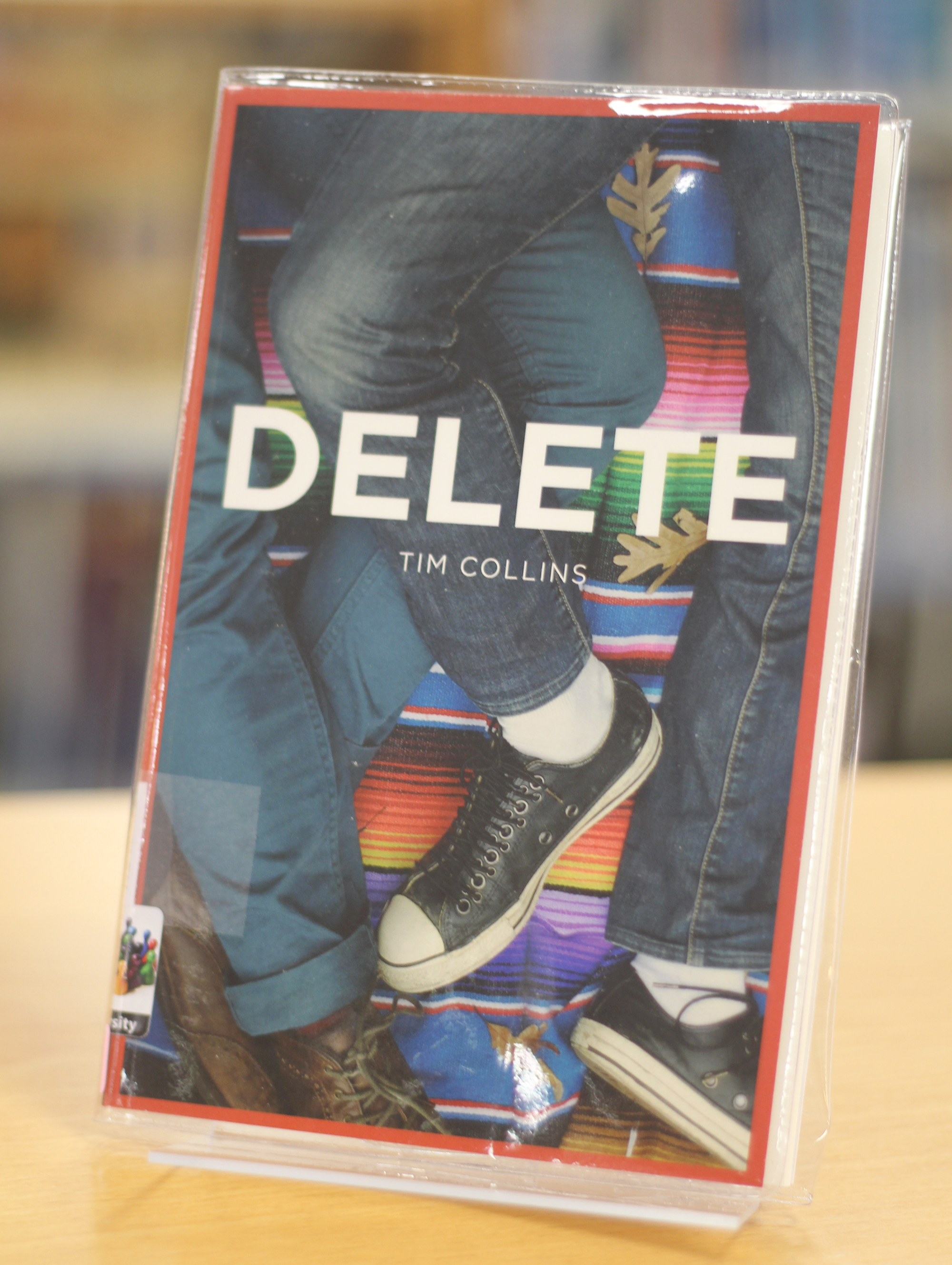 Delete by Tim Collins
Ryan is approached by someone claiming to be his ex-boyfriend. But Ryan has never had a boyfriend. He hasn't even told anyone outside his family that he's gay.
Ryan soon discovers that the boy might not be as crazy as he seems. In a strange white building on the edge of town, he finds out a shocking secret about his past.
---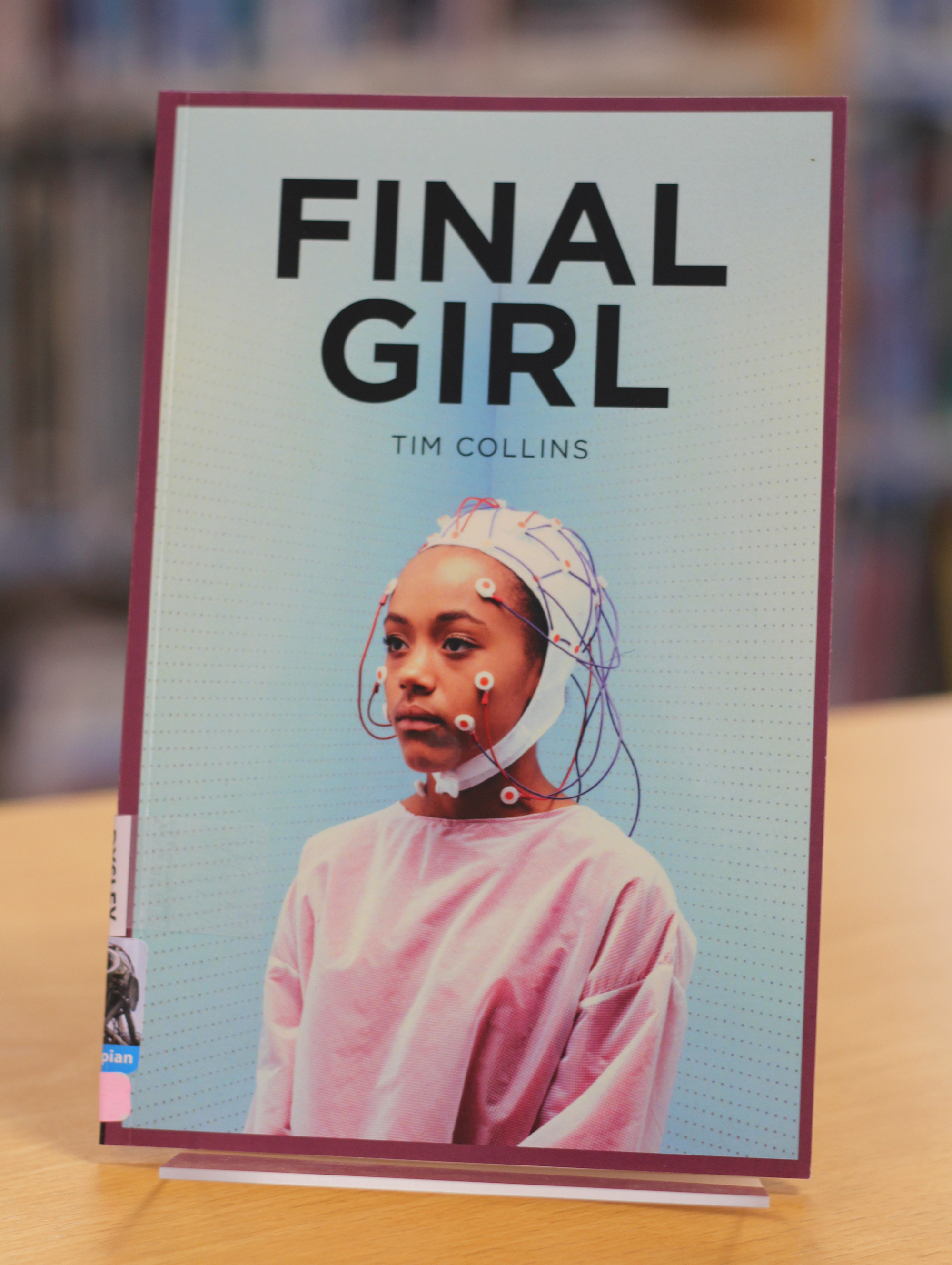 Final Girl by Tim Collins
Zombies have taken over the world and all the remaining humans are crammed into a small compound.
Eve is the only person ever to have survived a zombie attack. The scientists think she could be the key to saving the human race.
But when she meets a boy called Zac, she comes up with a plan of her own.
---
Mr Perfect by Tim Collins
Leon should be Rachel's ideal match. They're perfectly suited and they get on brilliantly.
But Rachel discovers Leon is a robot who's been designed especially for her.
Rachel struggles with her feelings for the machine. It is possible to fall in love with someone who isn't real? And how can you resist someone who's truly made for you?
---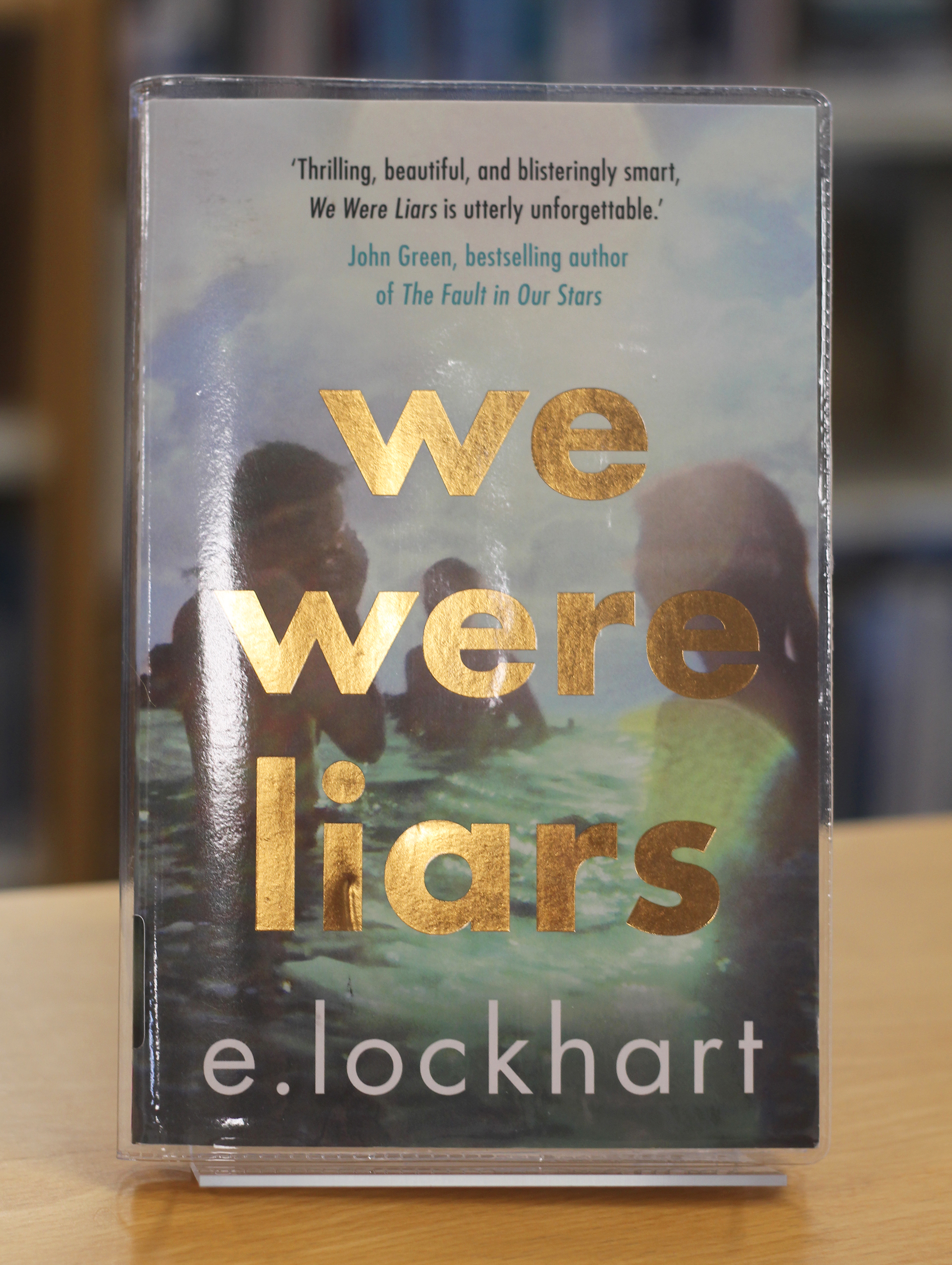 We Were Liars by E. Lockhart
We are liars.
We are beautiful and privileged.
We are cracked and broken.
A tale of love and romance.
A tale of tragedy.
Which are lies? Which is truth?
You decide.
---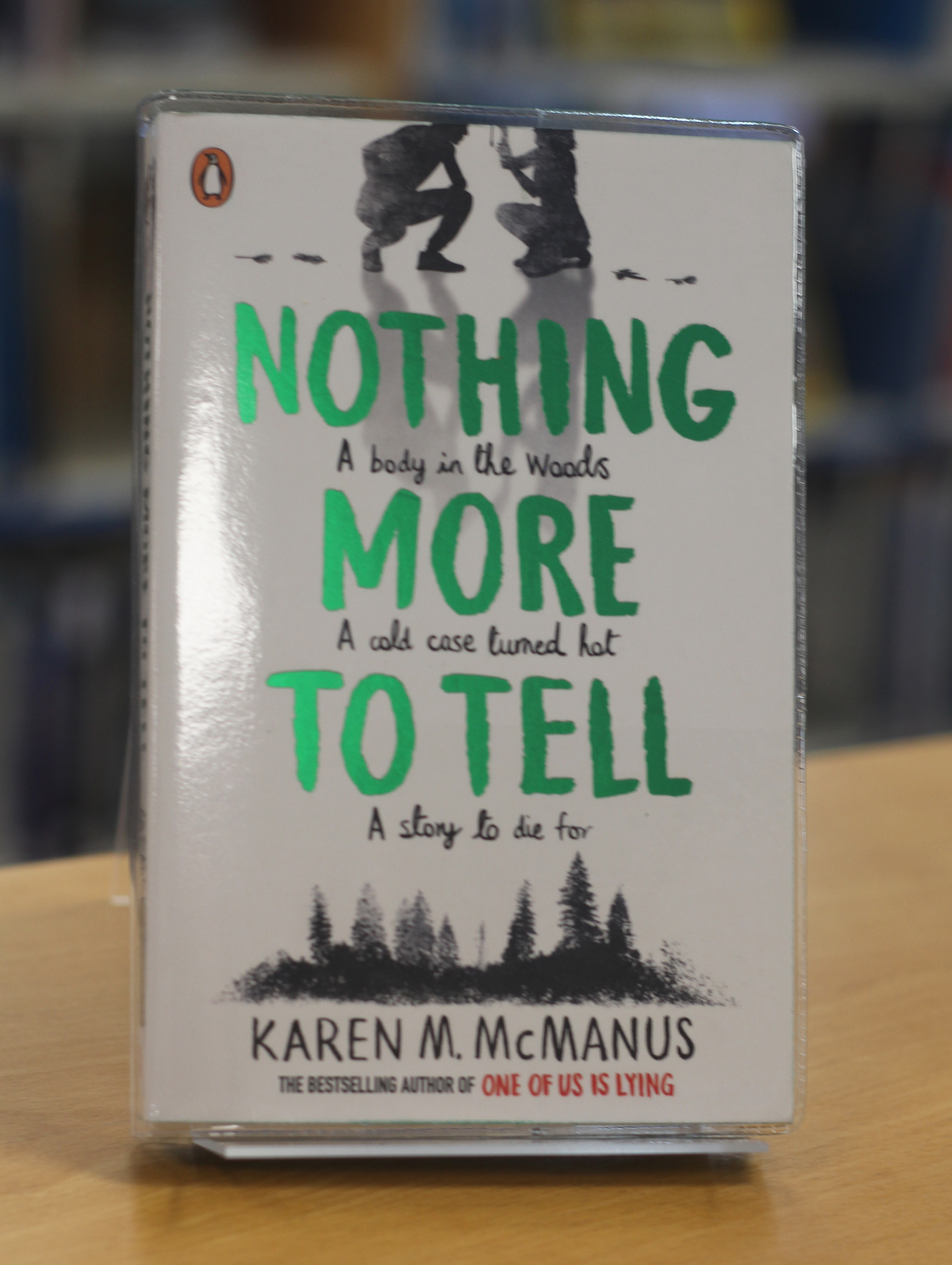 Nothing More to Tell by Karen M. McManus
True crime can leave a false trail.
Four years ago, Brynn left Saint Ambrose School following the shocking murder of her favourite teacher. The case was never solved, but she's sure that the three kids who found Mr Larkin's body know more than they're telling, especially her ex-best friend Tripp Talbot. He's definitely hiding something.
When Brynn gets an internship working on a popular true-crime show, she decides to investigate what really happened that day in the woods. But the further she dives into the past, the more secrets she finds.
Four years ago, someone got away with murder. Now it's time to uncover the truth.
---
The Cousins by Karen M. McManus
The Story family are the envy of their neighbours: Rich, beautiful and glamorous.
Until it all falls apart. The four children are suddenly dropped by their mother with a single sentence: You know what you did.
They never hear from her again.
Years later, when cousins Aubrey, Milly and Jonah Story receive a mysterious invitation to spend the summer at their grandmother's resort, they have no choice but to follow their curiosity and meet the woman who's been such an enigma their entire lives.
The teenagers are determined to discover the truth. But some secrets are better left alone…
---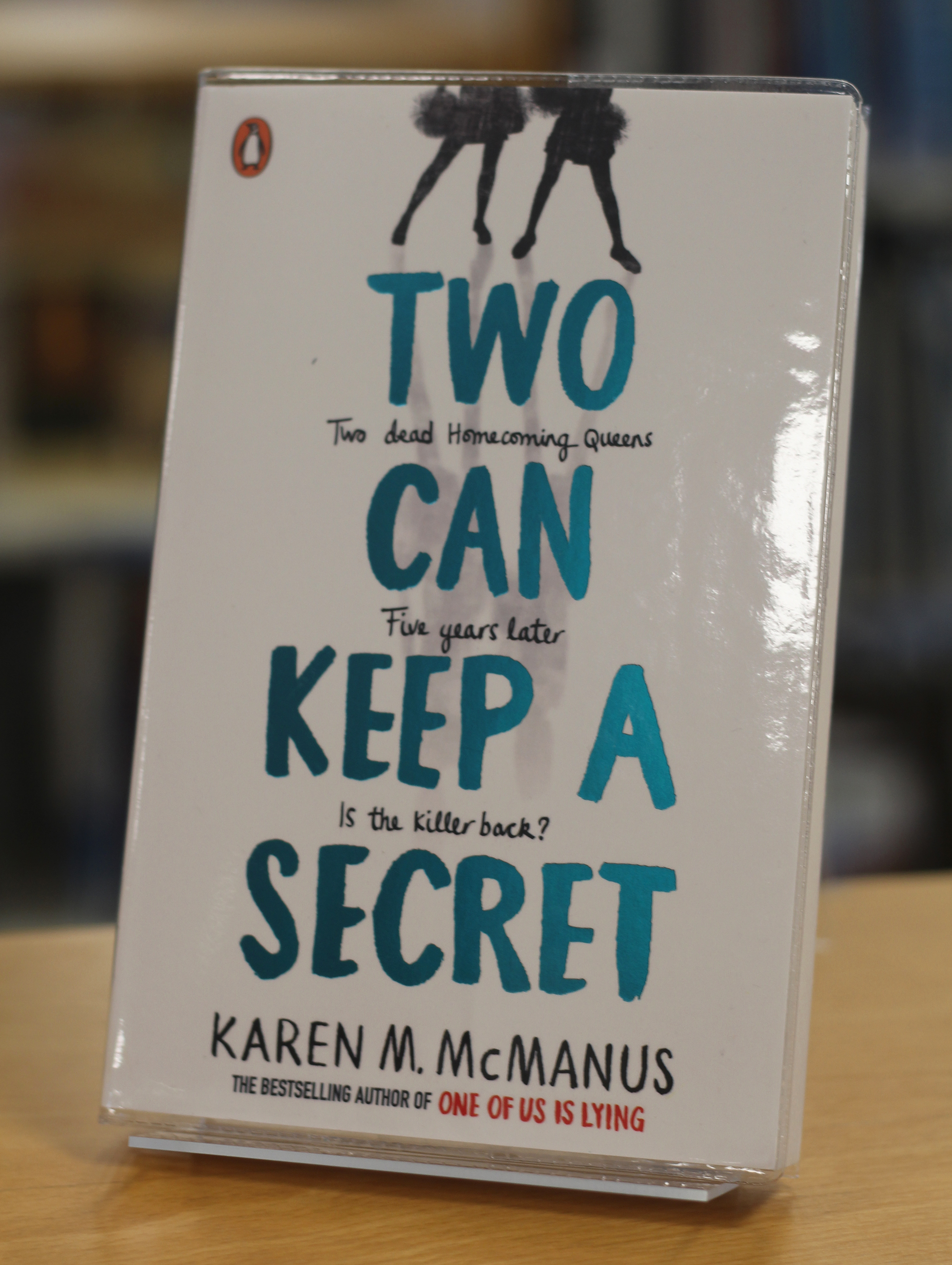 Two can keep a secret by Karen M. McManus
Echo Ridge is reeling.
This picturesque town, nestled near the Canadian border, experienced its first tragic loss in 1996 when high-school senior Sarah Corcoran vanished while walking home from the library.
Then five years ago, homecoming queen Lacey Kilduff was found dead in the aptly named Murderland Halloween park.
Now, the killer claims to be back.
A small town that keeps losing its homecoming queens.
Two murders, still unsolved.
Echo Ridge is not a good place to be popular.
---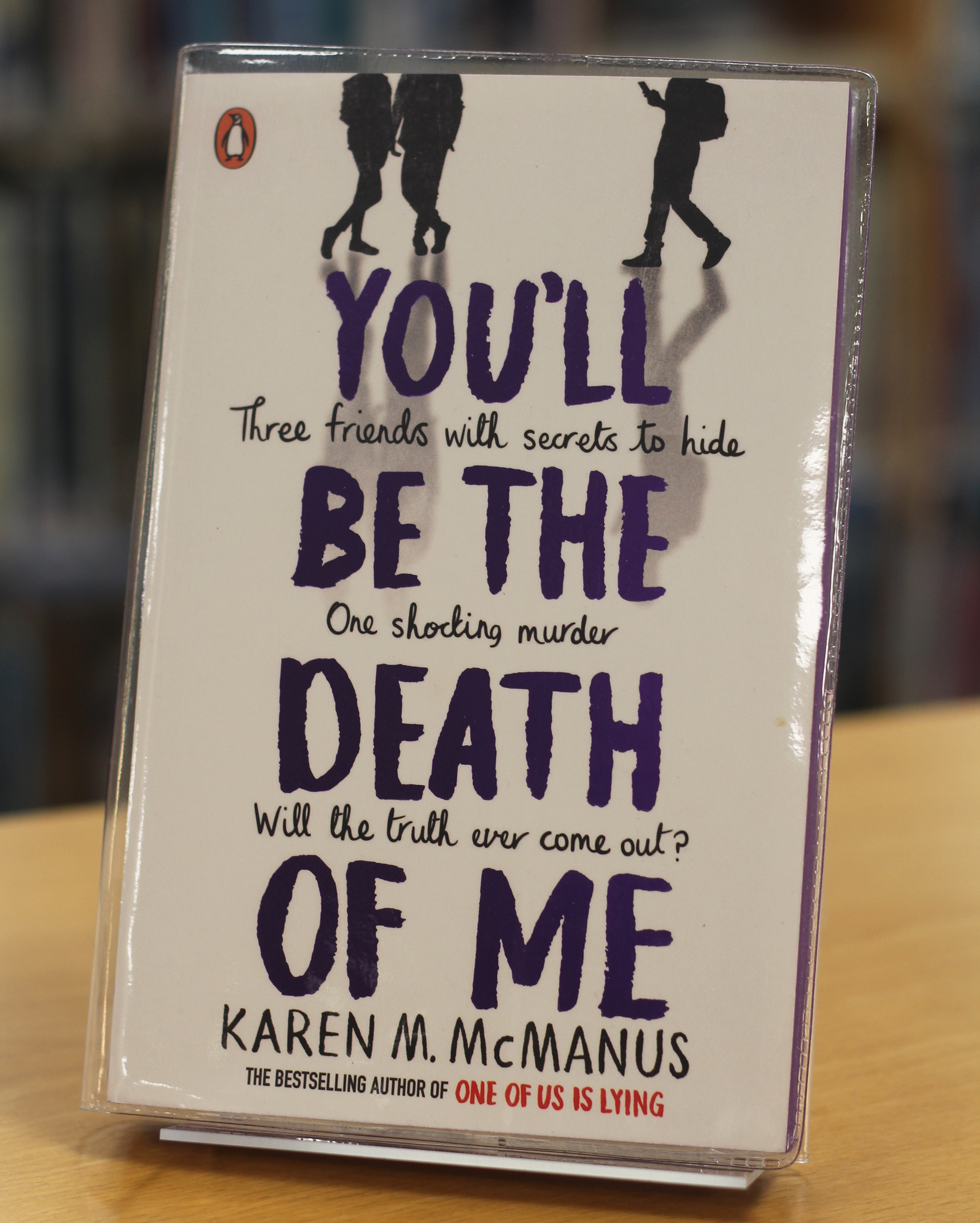 You'll be the death of me by Karen M. McManus
Skipping school is fun – until someone gets murdered.
Ivy, Mateo and Cal used to be close – best friends back in middle school. So, when Cal pulls into campus late for class and runs into Ivy and Mateo, they decide to ditch school. Just like old times.
But they're not the only ones skipping school that day. When the trio spot classmate Brian 'Boney' Mahoney acting suspiciously downtown, they follow him into an empty building, and walk straight into a murder scene.
Now that their day of freedom has turned deadly, it's only a matter of time before the truth comes out…
---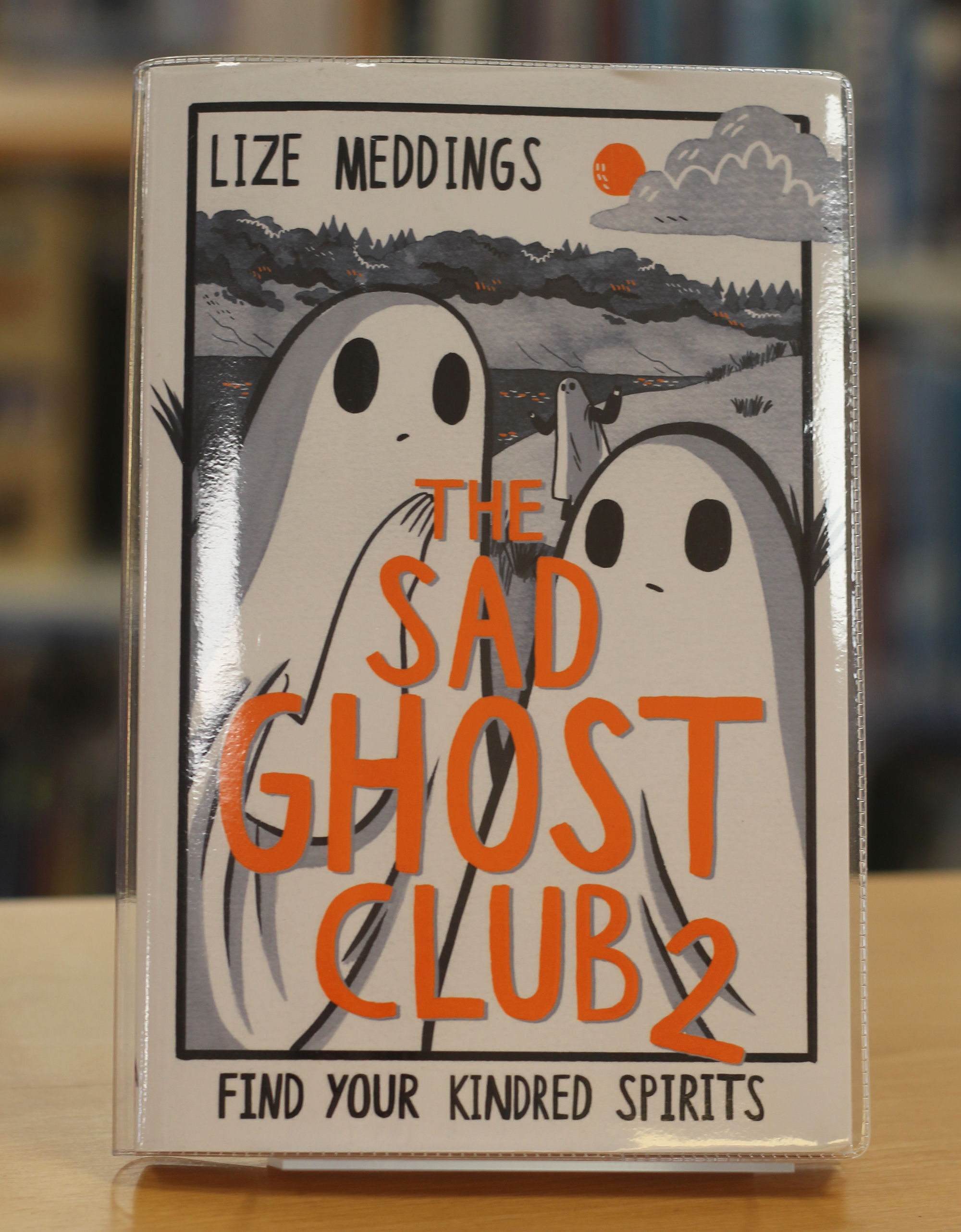 The Sad Ghost Club 2 by Lize Meddings
This is a story about what happens after you find your kindred spirits.
Because people are great, but also…complicated, especially when you're used to being alone.
Join The Sad Ghost Club and take the world on, one step at a time.

---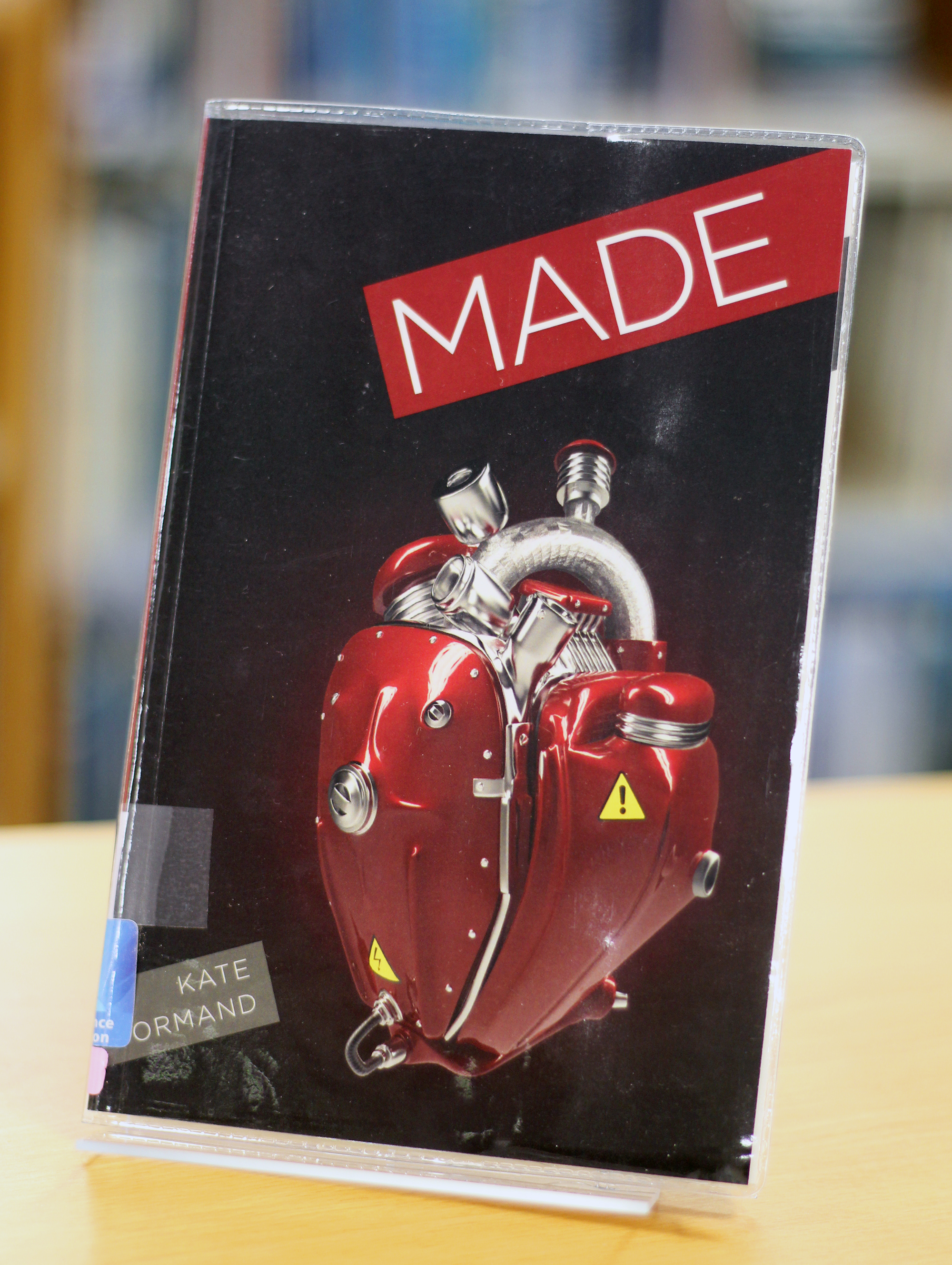 Made by Kate Ormand
MADE's creations aren't born – they're built.
Violet's family has been approved to test a teenage robot named Ollie. Robots like Ollie are programmed to act human without so many things that are necessary to being human. He had no feelings. He can't lie, disobey his family or ever harm a human being.
But Ollie is a machine, and things go wrong with machines all the time…
---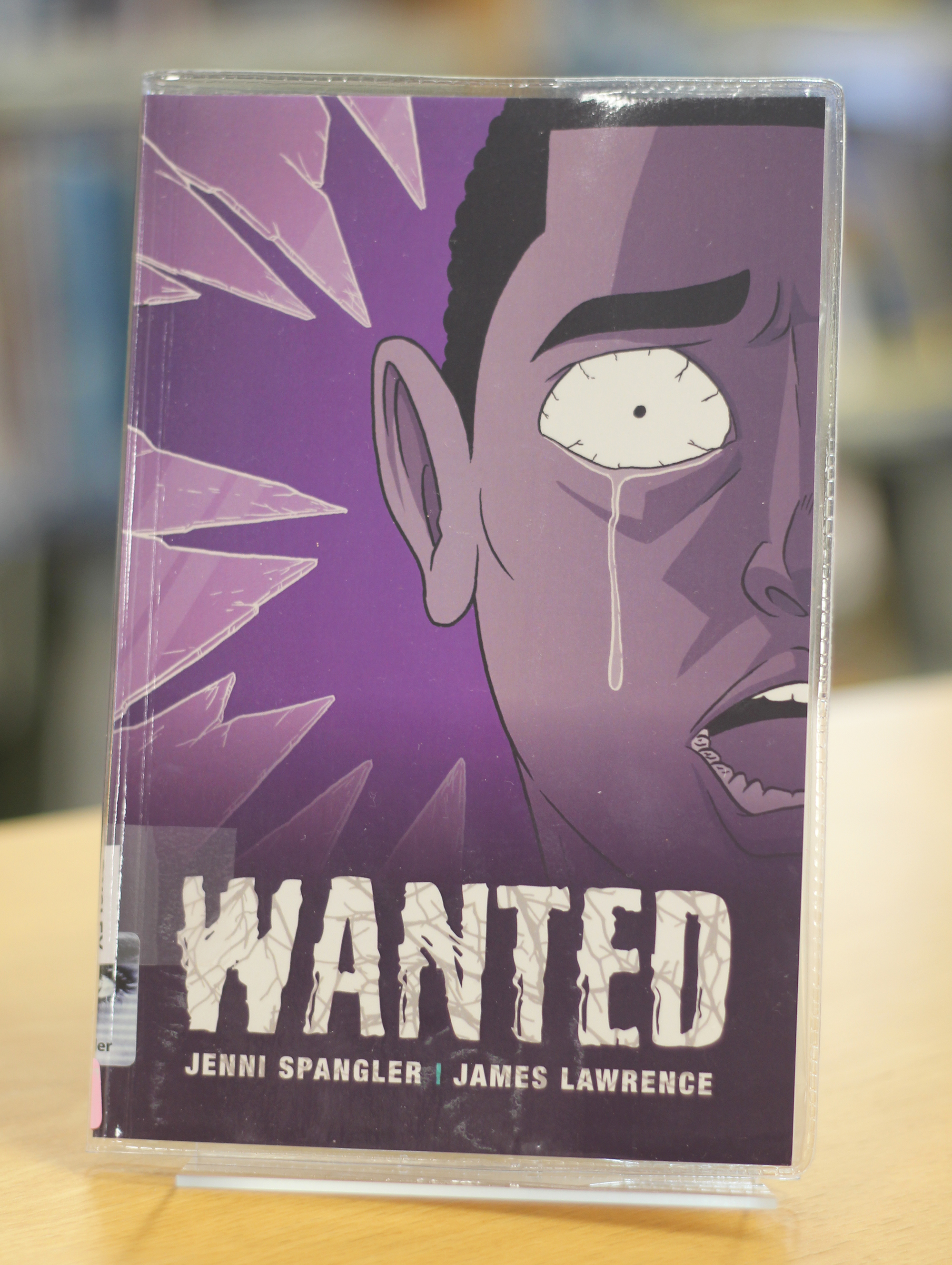 Wanted by Jenni Spangler and James Lawrence
Leo is rich, popular and sporty. His life is perfect.
When his parents and friends start acting strangely, Leo begins to wonder if everything is a little TOO perfect. That's when the messages start coming.
Who are they from? What do they mean?
---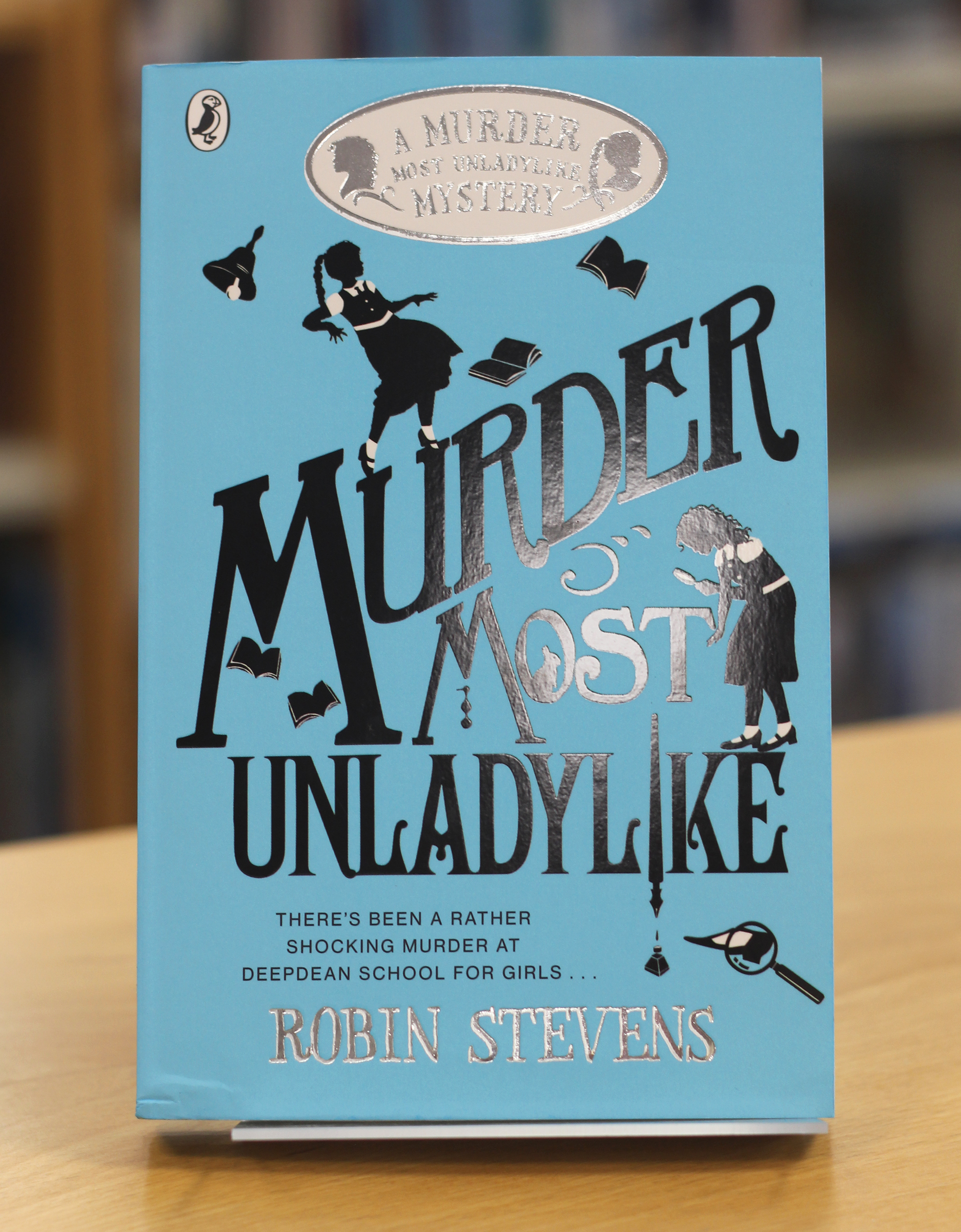 Murder Most Unladylike by Robin Stevens
When Daisy Wells and Hazel Wong set up a secret detective agency at Deepdean School for Girls, they struggle to find any real crimes to investigate.
(Unless you count the case of Lavinia's missing tie. Which they don't.)
Then Hazel discovers the body of Miss Bell. And when she and Daisy return five minutes later, the body has disappeared.
Not only do they have a murder to solve – they must prove one has happened in the first place.
---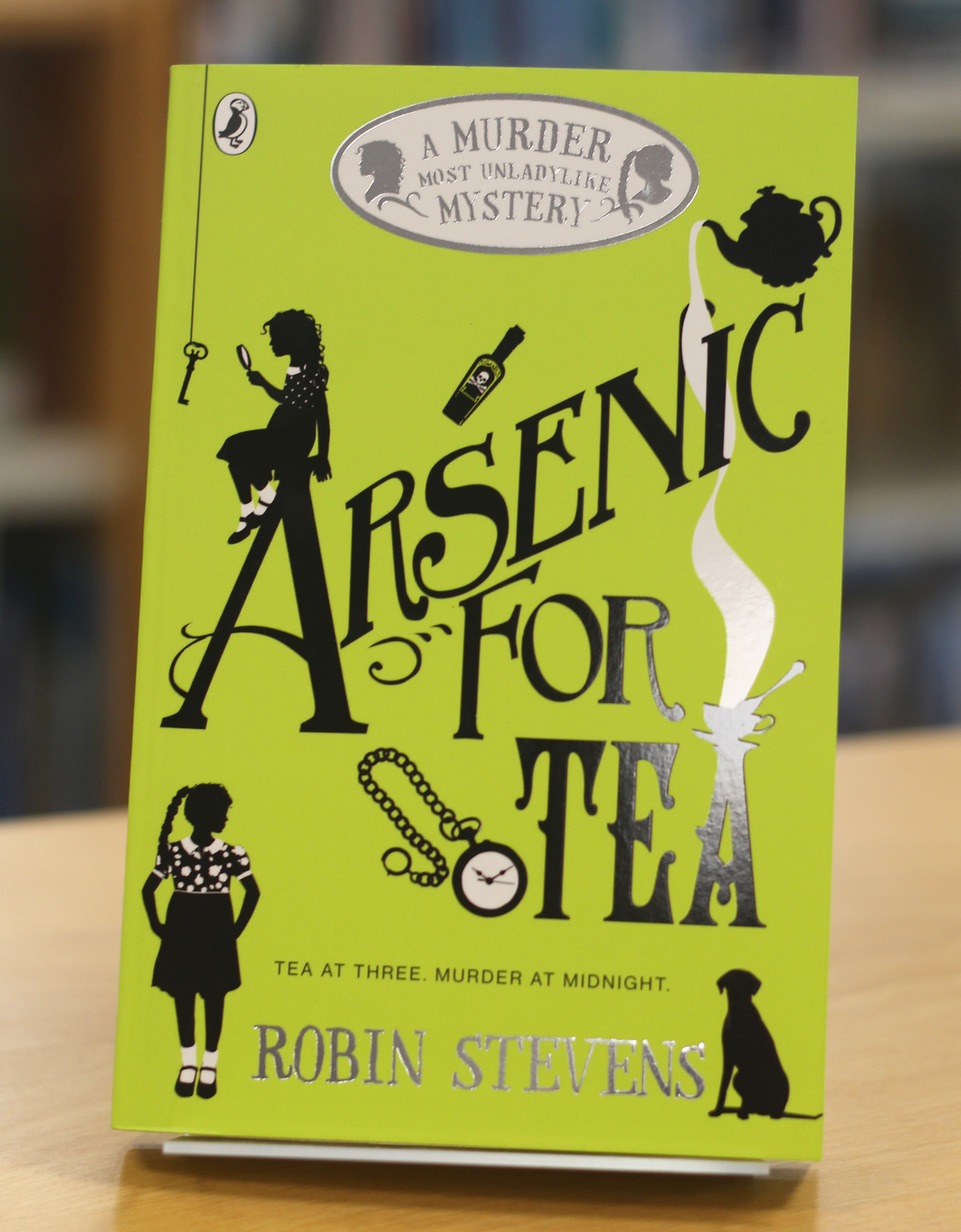 Arsenic for Tea by Robin Stevens
Schoolgirl detectives Daisy Wells and Hazel Wong are at Daisy's home, Fallingford, for the holidays. Daisy's glamorous mother is throwing a tea party for Daisy's birthday, and the whole family is invited, from eccentric Aunt Saskia to dashing Uncle Felix.
Then one of their party is murdered – and everything points to poison.
With wild storms preventing anyone from leaving the house, or the police from arriving, Fallingford suddenly feels very dangerous. Not a single person present is what they seem - and everyone has a secret or two.
---
First Class Murder by Robin Stevens
Daisy Wells and Hazel Wong are taking a holiday on the famous Orient Express. From the moment they step aboard, it's clear that everyone in the first-class carriage has something to hide.
Then a scream is heard, and a wealthy heiress is found – murdered. But the killer has vanished - as if into thin air...
Daisy and Hazel must solve their first locked room mystery – and face competition from several other detectives, who are every bit as determined.
---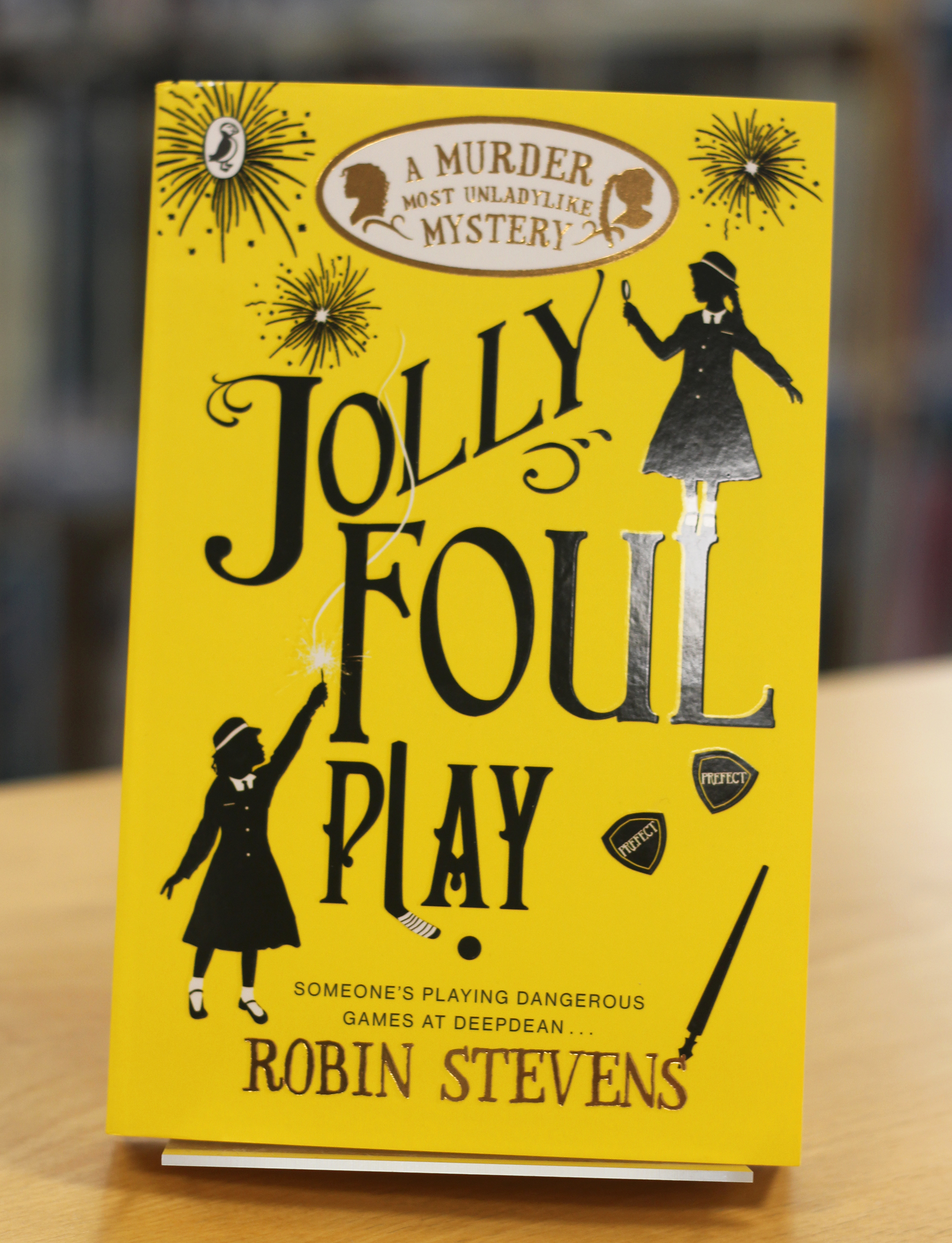 Jolly Foul Play by Robin Stevens
When Daisy Wells and Hazel Wong return for another year at Deepdean School for Girls, everything has changed. The new Head Girl, Elizabeth Hurst, and her team of prefects are certainly not good eggs and tension are running high.
Then, after the fireworks display on Bonfire Night, Elizabeth is found - murdered.
With the entire school in turmoil and their friendship falling apart, Daisy and Hazel are faced with some serious challenges. There is a killer in their midst, and it's a race against time to find out who it is.
---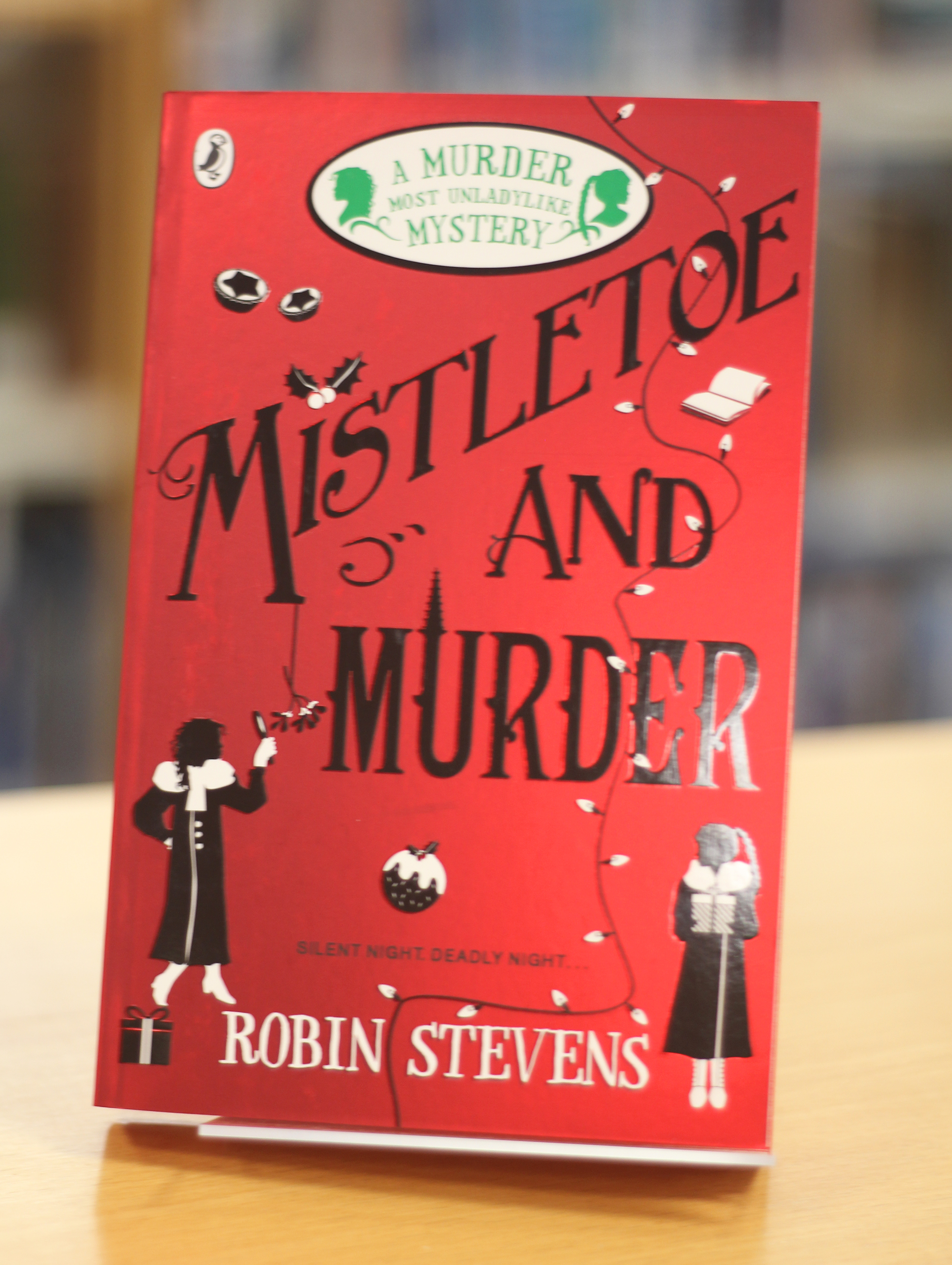 Mistletoe and Murder by Robin Stevens
Detective Society founders Daisy Wells and Hazel Wong are spending the Christmas hols in snowy Cambridge. They plan to explore its beautiful libraries and cosy tea-rooms, but a series of sinister pranks alerts them to danger.
Then, two days before Christmas, there is another incident – and this time it's fatal. Was it really nothing more than a tragic accident?
The Detective Society believe a murder has taken place. They will need all their cunning and courage to find the killer.
---

A Spoonfull of Murder by Robin Stevens
When Hazel's beloved grandfather passes away, Daisy Wells and Hazel Wong travel the family estate in beautiful, bustling Hong Kong.
Shortly after their arrival, tragedy strikes not once but twice. There's been a murder and a kidnap, and no one is safe from suspicion…not even Hazel.
The girls must confront dangerous gangs and sinister private detectives to solve the crimes and discover the real villain – before it's too late.
---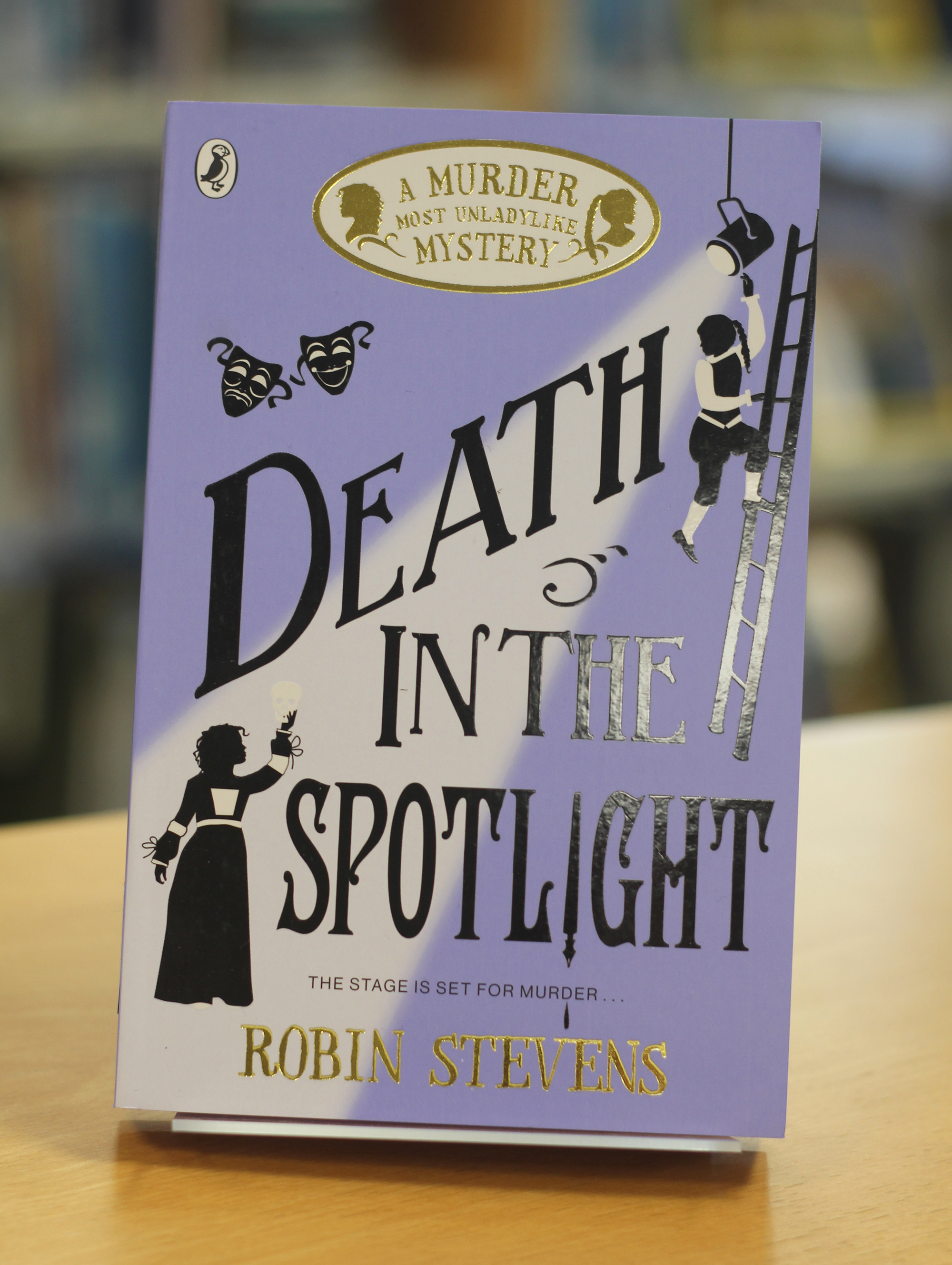 Death in the Spotlight by Robin Stevens
Daisy Wells and Hazel Wong are off to the beautiful Rue Theatre in London, where they will face an entirely new challenge: acting. But behind the theatre's glittering facade, the girls soon realise that there is trouble at the Rue.
Jealousy, threats and horrible pranks quickly spiral out of control - and then one of the cast is found dead.
As opening night looms closer, Hazel and Daisy must take centre stage and solve the crime . . . before the killer strikes again.
---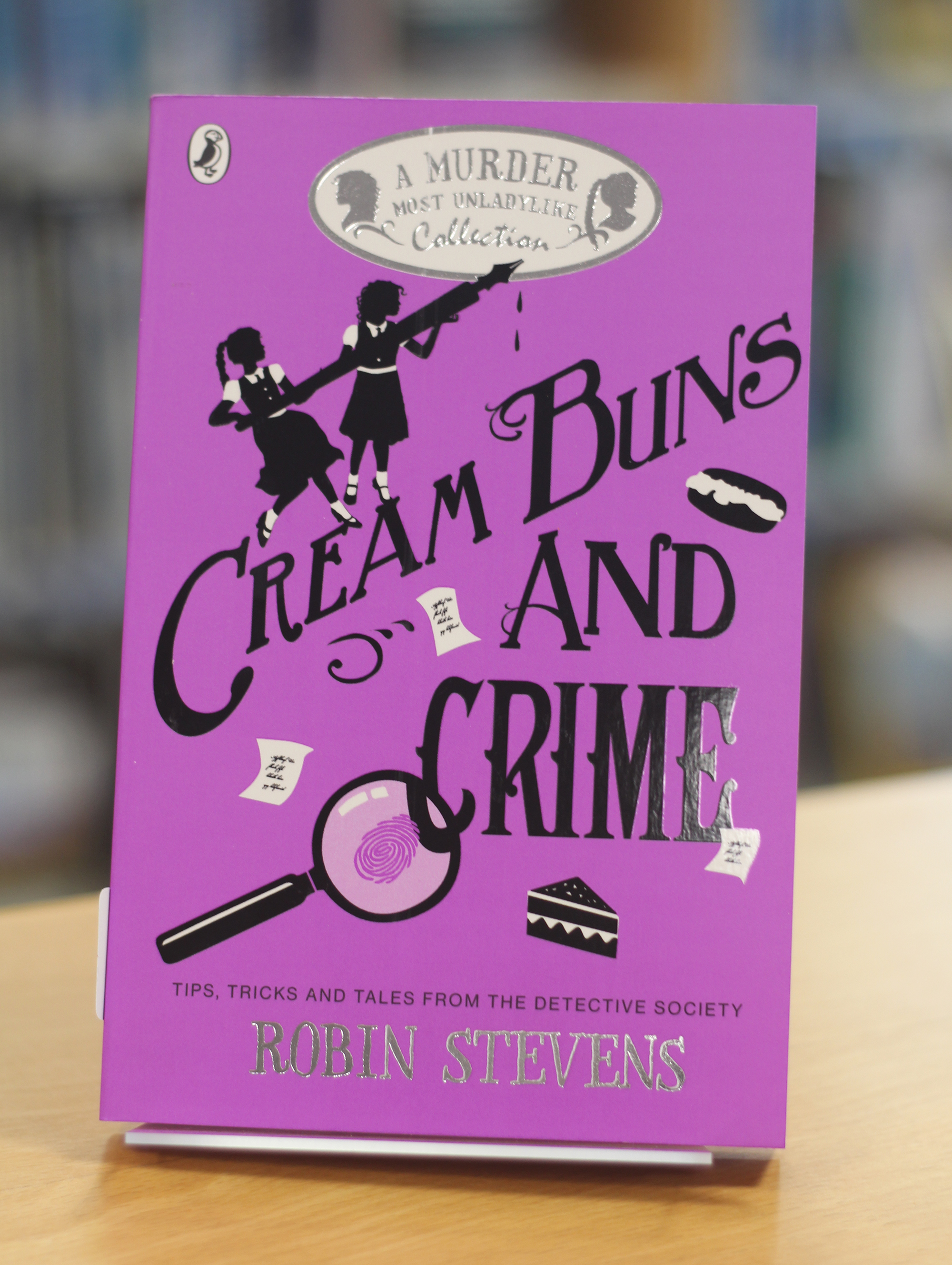 Cream Buns and Crime by Robin Stevens
Daisy Wells and Hazel Wong are famous for solving murder mysteries. Within these pages are the untold stories from Hazel's casebook…
Discover the spooky CASE OF THE DEEPDEAN VAMPIRE, the baffling CASE OF THE BLUE VIOLET, and the Detective Society's very first whodunit: THE CASE OF LAVINIA'S MISSING TIE. In THE SECRET OF WESTON SCHOOL, the Junior Pinkertons take the lead, and Beanie and Kitty do some detecting in THE MYSTERY OF THE MISSING BURNBREAK.
Packed with recipes, puzzles, facts and tips, this is the perfect book for budding detectives.
---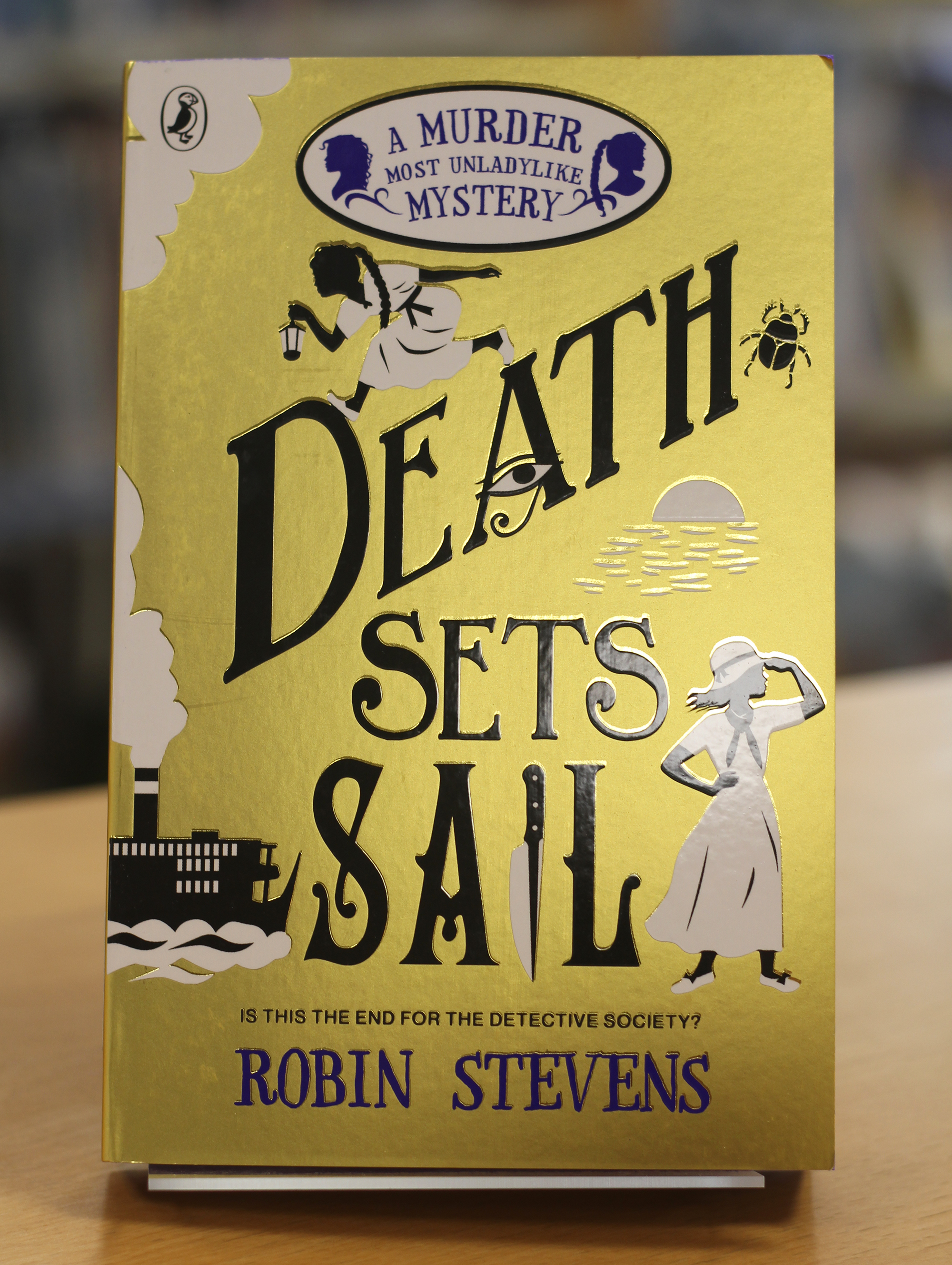 Death Sets Sail by Robin Stevens
Daisy Wells and Hazel Wong are in Egypt, where they are taking a cruise along the Nile. They are hoping to see some ancient temples and a mummy or two; what they get, instead, is murder.
Also taking the cruise is a group of genteel English ladies and gentlemen, who believe themselves to be reincarnations of the ancient Pharaohs. When their leader is found stabbed to death, and her sleepwalking daughter awakens covered in blood, Daisy and Hazel begin their most difficult case yet.
But there is danger all around, and only one of the Detective Society will make it home alive...
---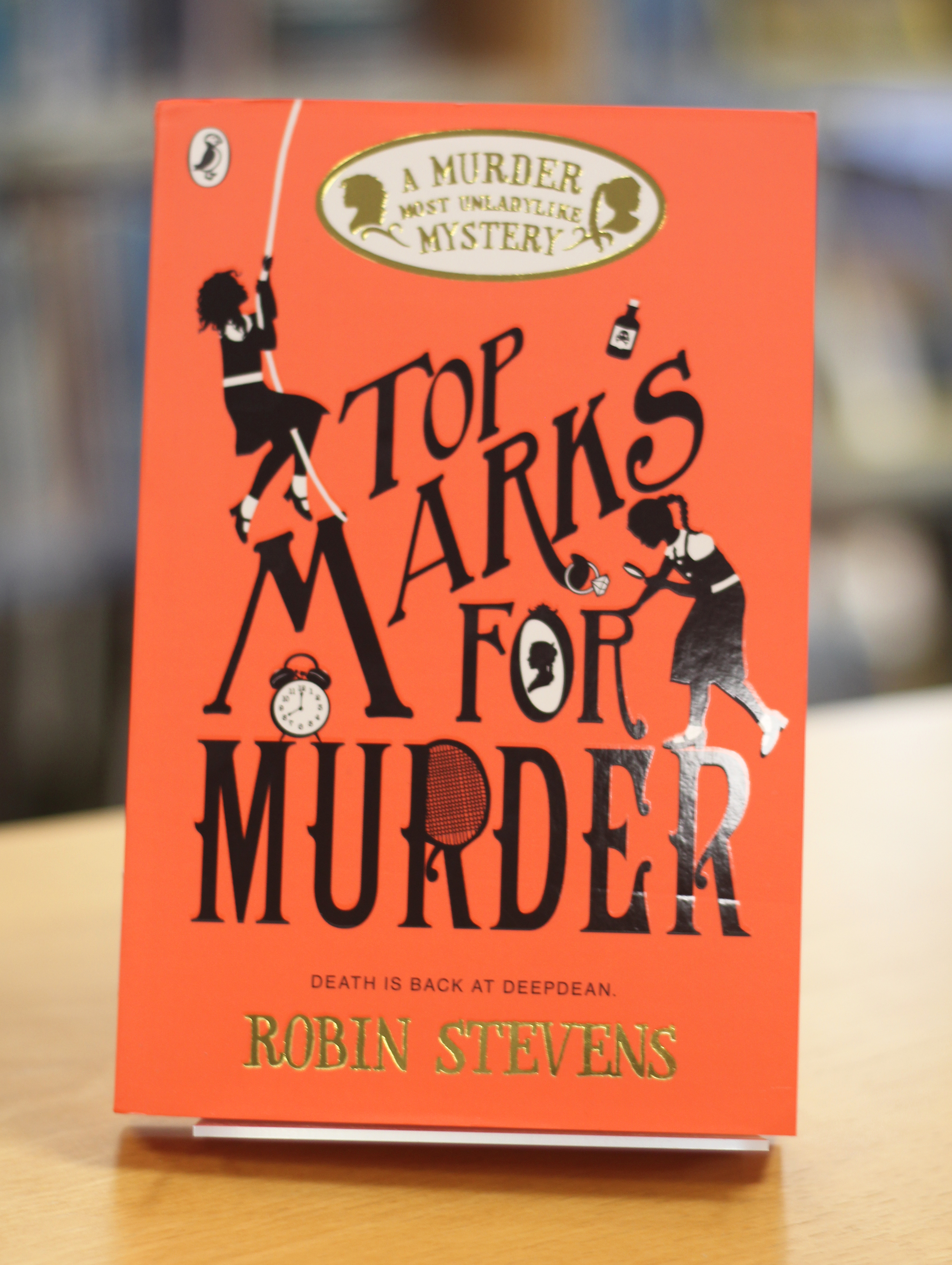 Top Marks for Murder by Robin Stevens
Daisy Wells and Hazel Wong are back at Deepdean School for Girls, where plans are underway for a most exciting event: the Anniversary Weekend.
But as parents arrive at Deepdean, long buried rivalries and secrets begin to surface. Then a shocking incident takes place in the woods. The girls are convinced this is murder and everything points to one of the parents.
And unless the killer is caught, Deepdean will close forever.
To borrow any of these books, please email your request to Mrs Downing library@uvhs.uk, complete this online form
or come and see us in the Library!
Last year's new books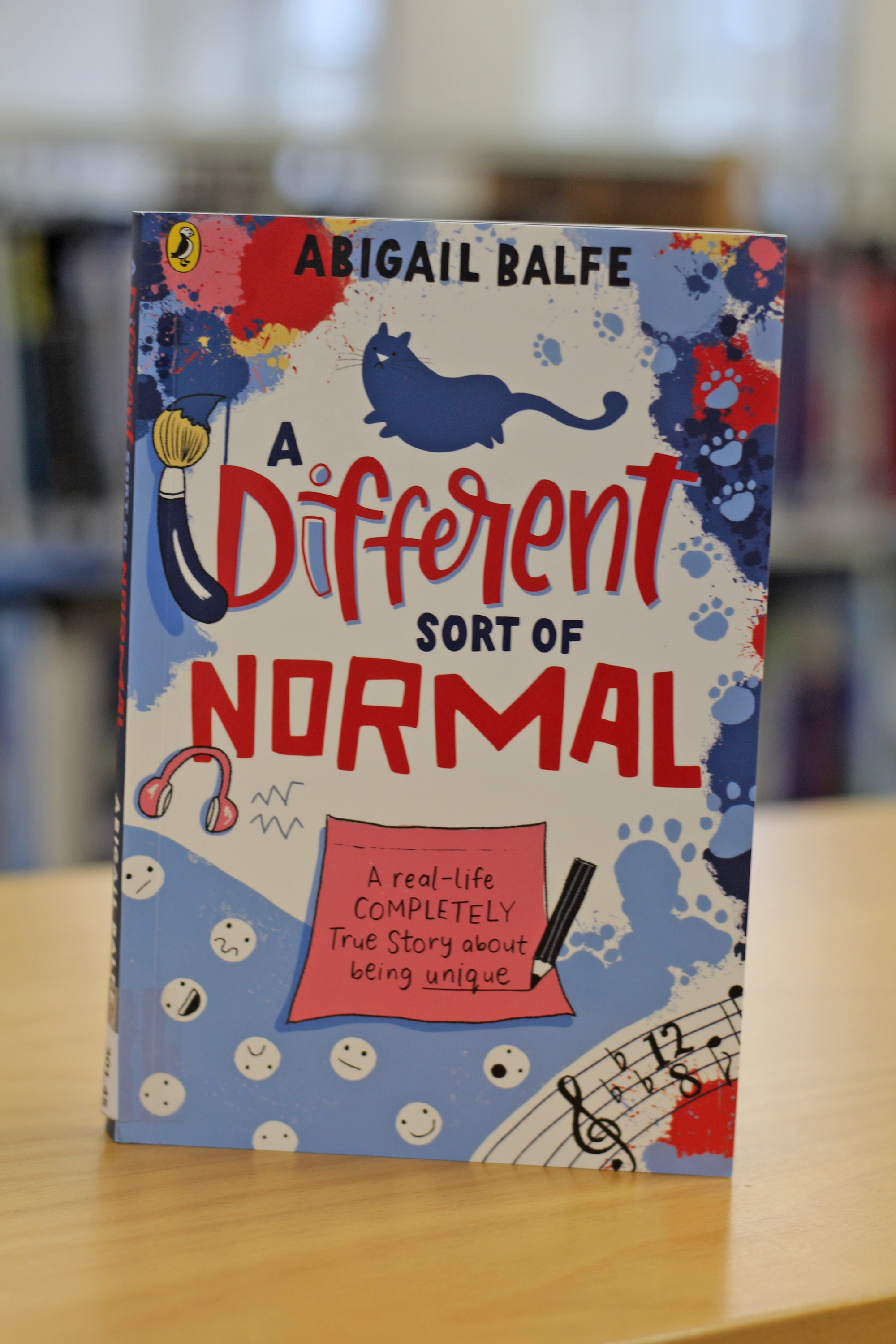 A Different Sort of Normal by Abigail Balfe
Hi My name is Abigail and I'm Autistic.
However, I didn't know I was autistic until I was an adult-sort-of-person.
This is my real-life story about growing up feeling different.
Inside you'll discover all sorts of memories: from family and friendships, to ice cream and toilets.
You'll also find some Very Important Information about autism. And lots of drawings of cats. Because I really like cats.
Whatever your story, if you've ever felt out of place, like you don't fit in…this is for you.
---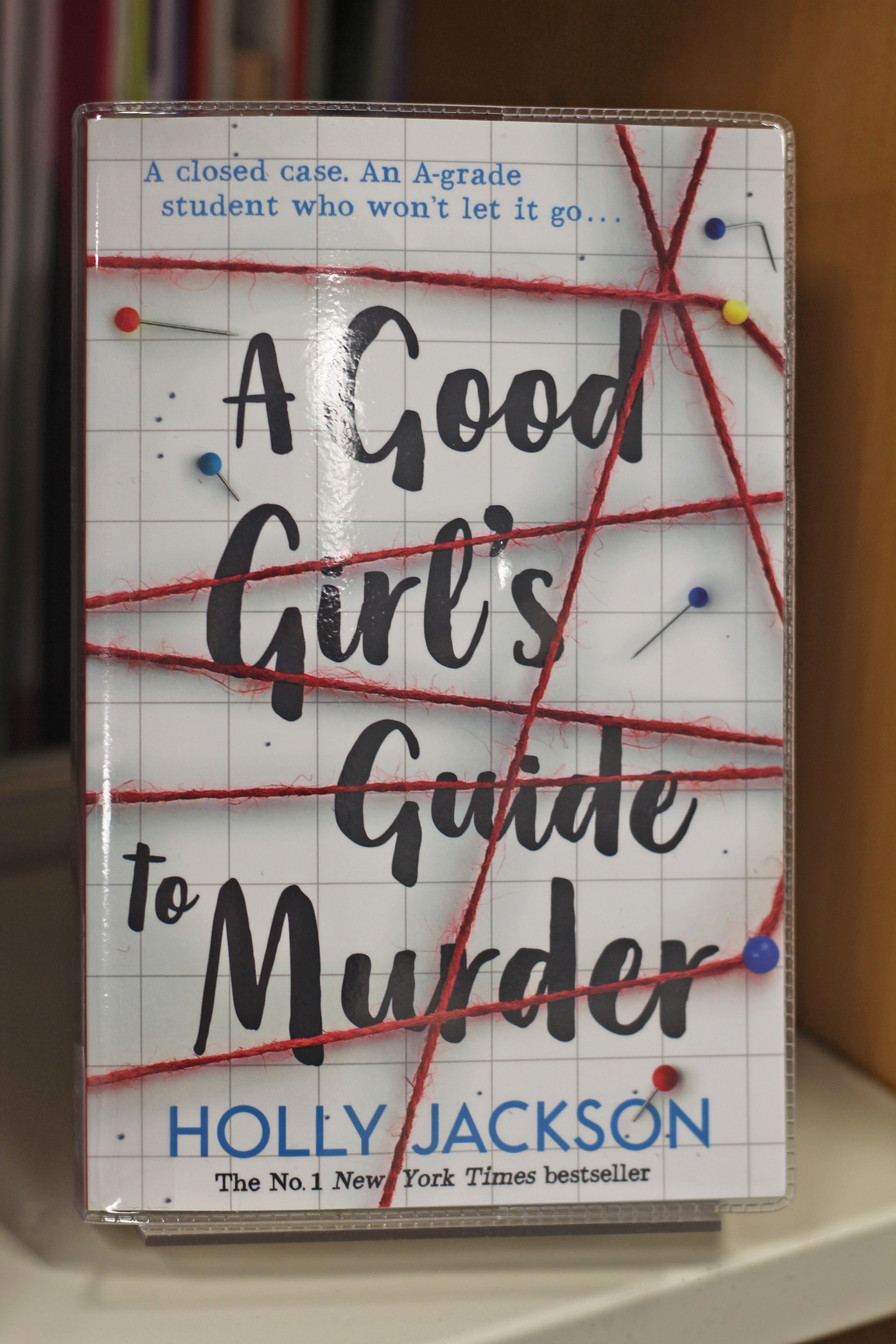 A Good Girls Guide to Murder by Holly Jackson
The Case is Closed.
Five years ago, schoolgirl Andie Bell was murdered by Sal Singh. The police know he did it. Everyone in town knows he did it.
But having grown up in the same small town that was consumed by the murder, Pippa Fitz-Amobi isn't so sure. When she chooses the case as a topic for her final-year project, she starts to uncover secrets that someone in town desperately wants to stay hidden. And if the real killer is still out there, how far will they go to keep Pip from the truth?
---
About This Boy by Leon Rolle and Derek Owusu
Things weren't always easy for me growing up, and I made a lot of mistakes. But I don't regret any of it. I've always played semi-professional football and my band Rudimental has topped the charts. I'm proud of who I've become, and I want you to be proud of yourself too. You have the power to be great no matter what life throws at you.
It's the journey that counts, because that's what makes you who you are.
---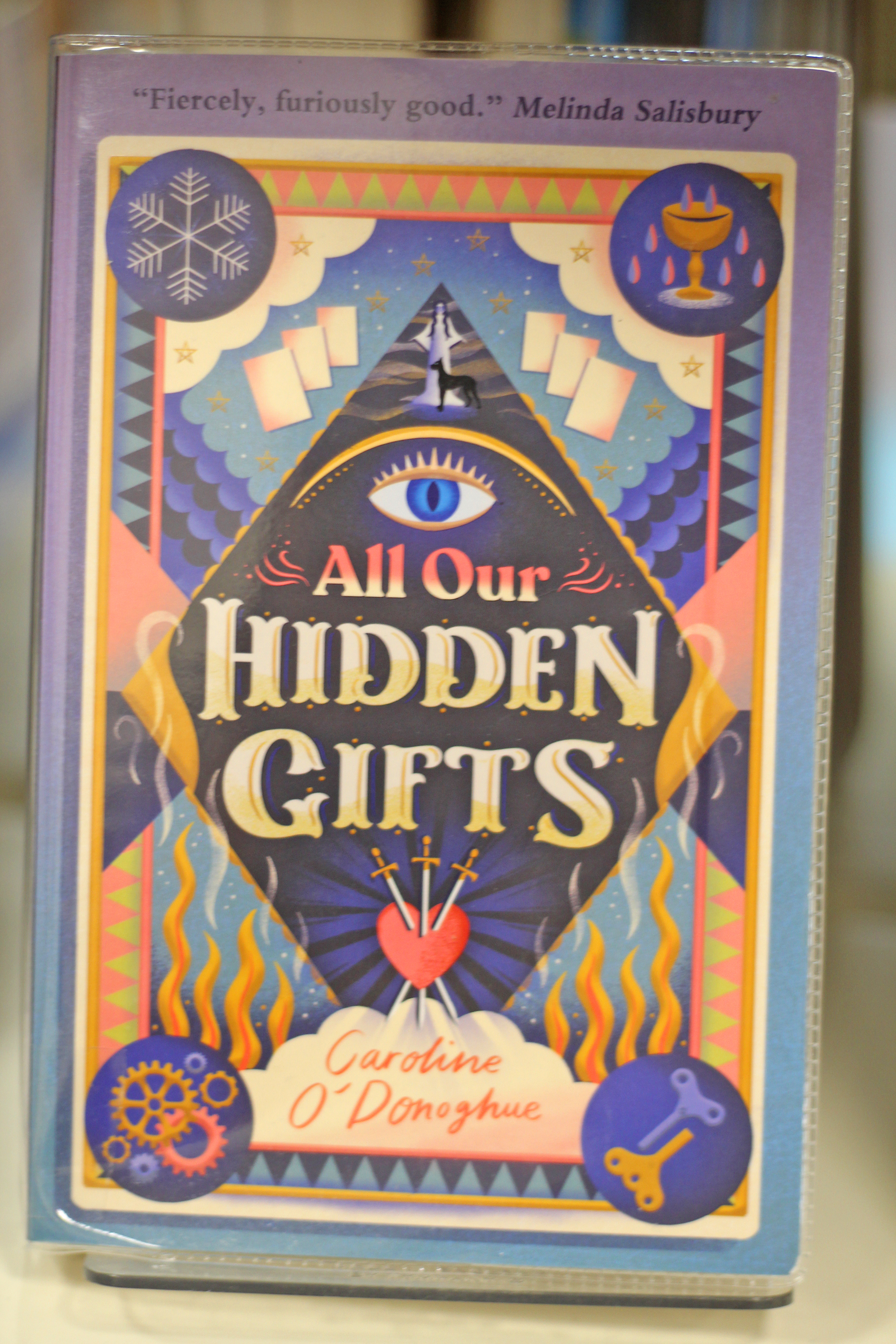 All Our Hidden Gifts by Caroline O'Donoghue
The cards hold the truth. Be careful what you ask…
Maeve Chambers doesn't have any special gifts. That is until she finds a dusty old pack of tarot cards, and starts giving uncannily accurate readings to everyone around her.
But when she reads for her ex-best friend Lily, a strange card appears in the deck – and everything goes wrong. Lily doesn't come to school the next day, or the next, and Maeve knows she's been taken somewhere the police will never find her. Only the cards – and something older, something more powerful – can bring her back.
---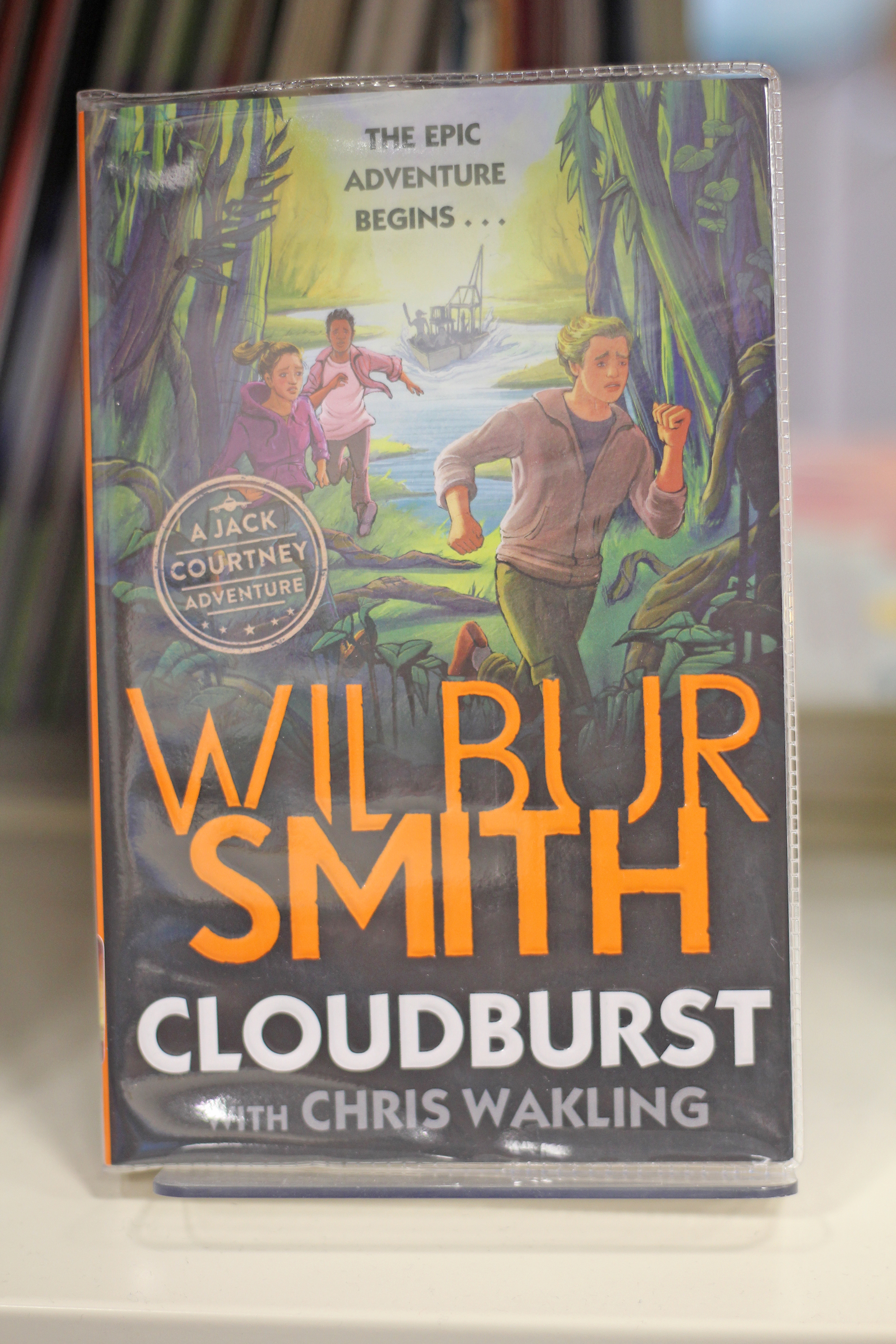 Cloudburst by Wilbur Smith
Jack Courtney has lived in the UK his whole life. But this summer his parents are travelling to the Democratic Republic of Congo for a conference, and they've promised to take Jack and his friends with them.
When his parents go missing, abducted by mercenaries, it's up to Jack, Ameila and Xander to brave the jungle, investigate the local mines and try and find them. With gorillas, bandits, poachers and an annoying cousin in the mix, the three teenagers will need their wits about them, if they are to save not only Jack's parents, but their own lives too...
---
Computational Fair Tales by Jeremy Kubica
Have you ever through that computer science should include more dragons and wizards?
Computational Fairy Tales introduces principles of computational thinking, illustrating high-level computer science concepts, the motivation behind them, and their application in a non-computer-fairy tale-domain. It's a quest that will take you from learning the basics of programing in a blacksmith's forge to fighting curses with recursion.
Fifteen seers delivered the same prophecy, without so much as a single minstrel to lighten the mood: an unknown darkness threatens the kingdom. Suddenly, Princess Ann finds herself sent forth alone to save the kingdom. Leaving behind her home, family, and pet turtle Fido, Princess Ann must face goblin attacks, magical curses, arrogant scholars, an unpleasant oracle, and rude boolean waiters. Along the way she must build a war chest of computational knowledge to survive the coming challenge.
---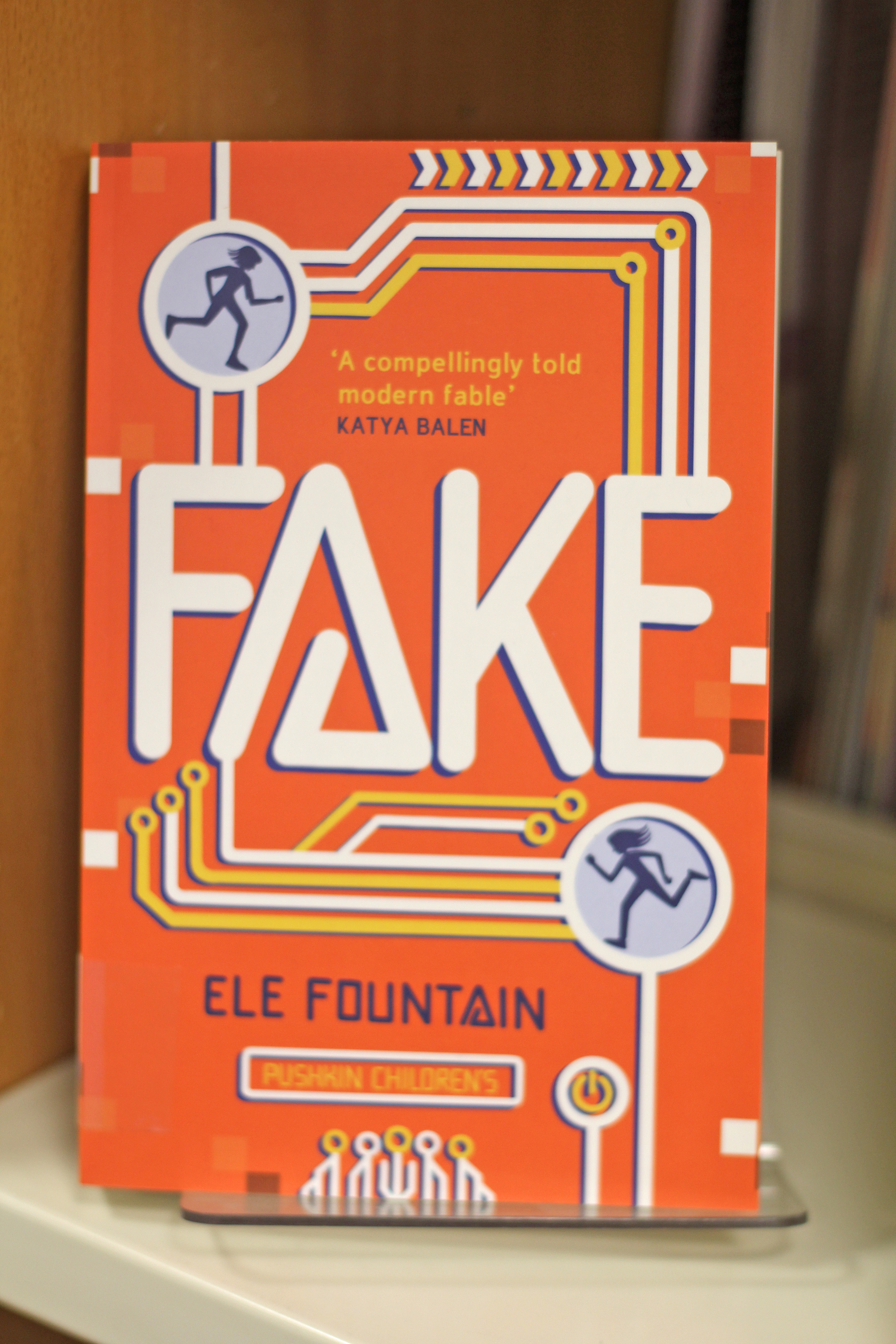 Fake by Ele Fountain
Imagine a world where your only friends are virtual, and big tech companies control access to food, healthcare and leisure. This is Jess's world.
But when she turns fourteen, Jess can go to school with other children for the first time. Most of them hate the 'real' world, but Jess begins to question whether the digital world is 'perfect' after all.
Back home, her sister Chloe's life-saving medication is getting ever more expensive. Determined to help, Jess risks everything by using skills forbidden in the cyber-world, only to stumble on something explosive. Something that will turn her whole world upside down.
It's up to Jess to figure out exactly what is real, and what is fake – Chloe's survival depends on it.
---
Find your voice and be your best self by Stuart Lawrance
Silence is never an option
Stuart Lawrence talks about what he has learned from life – the tools that have helped him live positively and kept him moving forwards when times have been tough.
From role models to self-control, failure to imagination, Stuart uses his own experience to help young people – to help all people – harness the good in themselves and in the world around them, using that fire of positivity to create change in their lives.
---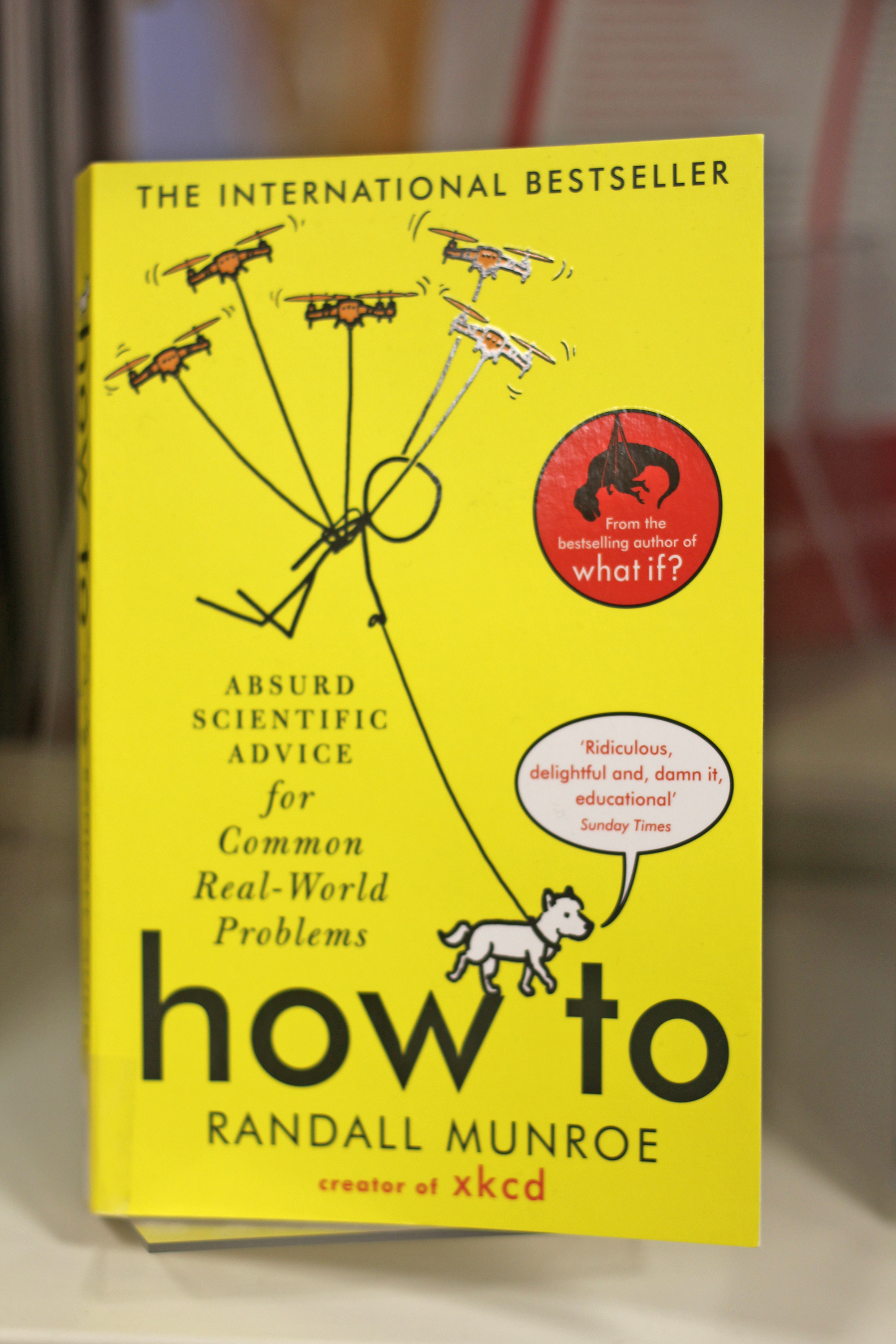 How To by Randall Munroe
The world's most entertaining and useless self-help guide, from the brilliant mind behind the wildly popular webcomic xkcd and the million-selling What If? And Thing Explainer.
For any task you might want to do, there's a right way, a wrong way, and a way to monumentally bad that no one would ever try it. How To is a guide to the third kind of approach. It's full of highly impractical advice for everything from digging a hole to landing a plane, from moving house to walking a dog.
---
If I Ran the Country by Rich Knight
You've just made your first great decision as leader of your very own country – you've picked up this brilliant book.
Good move, boss!
You see, being top dog isn't easy. There are lots of important decision to make.
What kind of government will you set up and how will it work?
How can you be as fair as possible (if you care about that kind of thing)
What are you going to do about all those tricky issues like climate change and inequality?
You're going to need to figure out how politics works, what you stand for and why leadership matters.
Don't panic. This funny and fact-packed book will guide you every step of the way.
You'll be ruling like a pro in no time!
---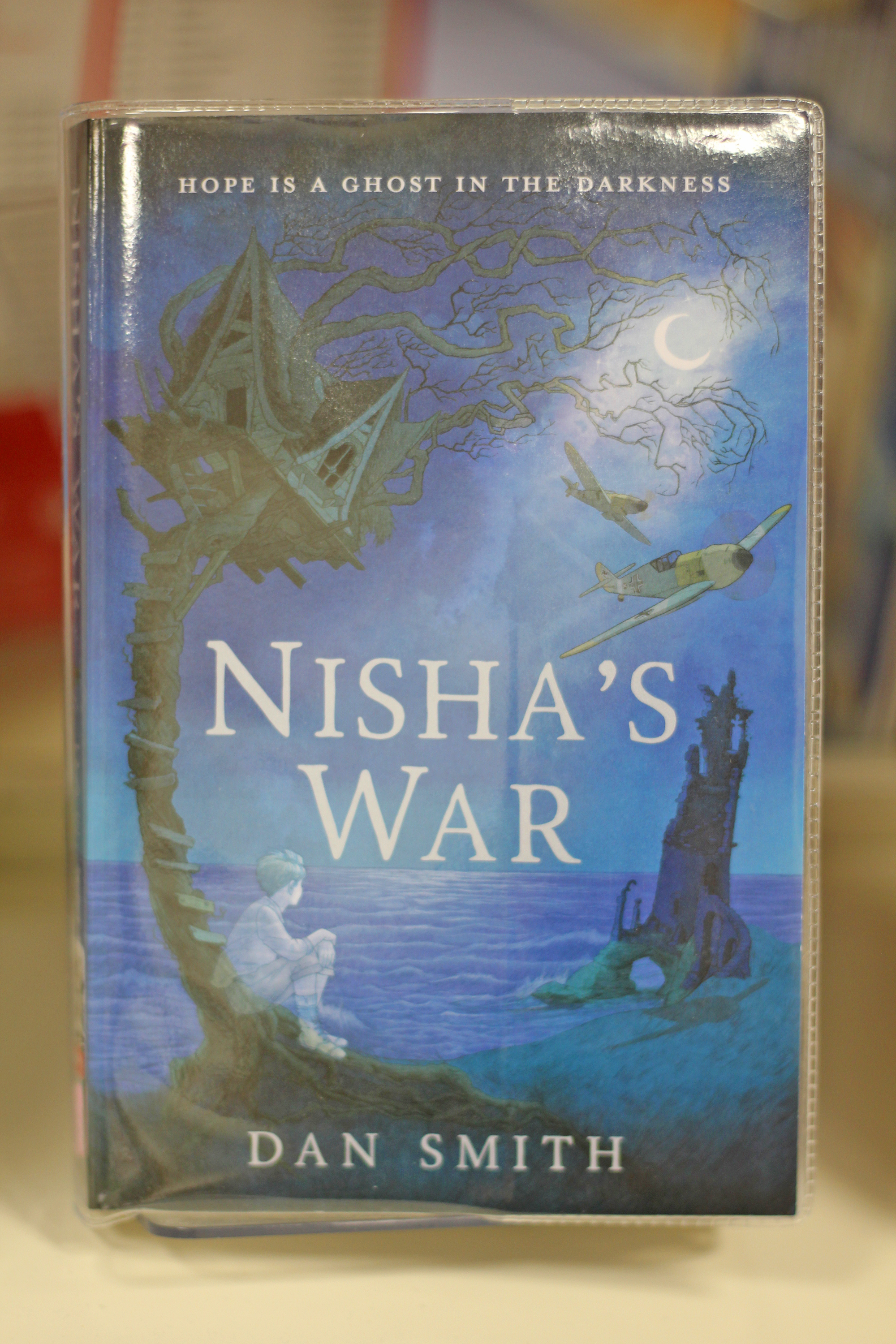 Nisha's War by Dan Smith
1942. Nisha has escaped the terror of the Japanese invasion of Singapore. Missing the heat of home in Malaya, her grandmother's house in the North of England seems especially cold and grey. Even the villagers are suspicious of a girl with brown skin who they can see is only half English. One night, a boy beckons to Nisha from the treehouse she is forbidden to play in. Or at least, she thinks he's a boy. And for a lonely Nisha, the chance of finding a friend is worth almost everything.
---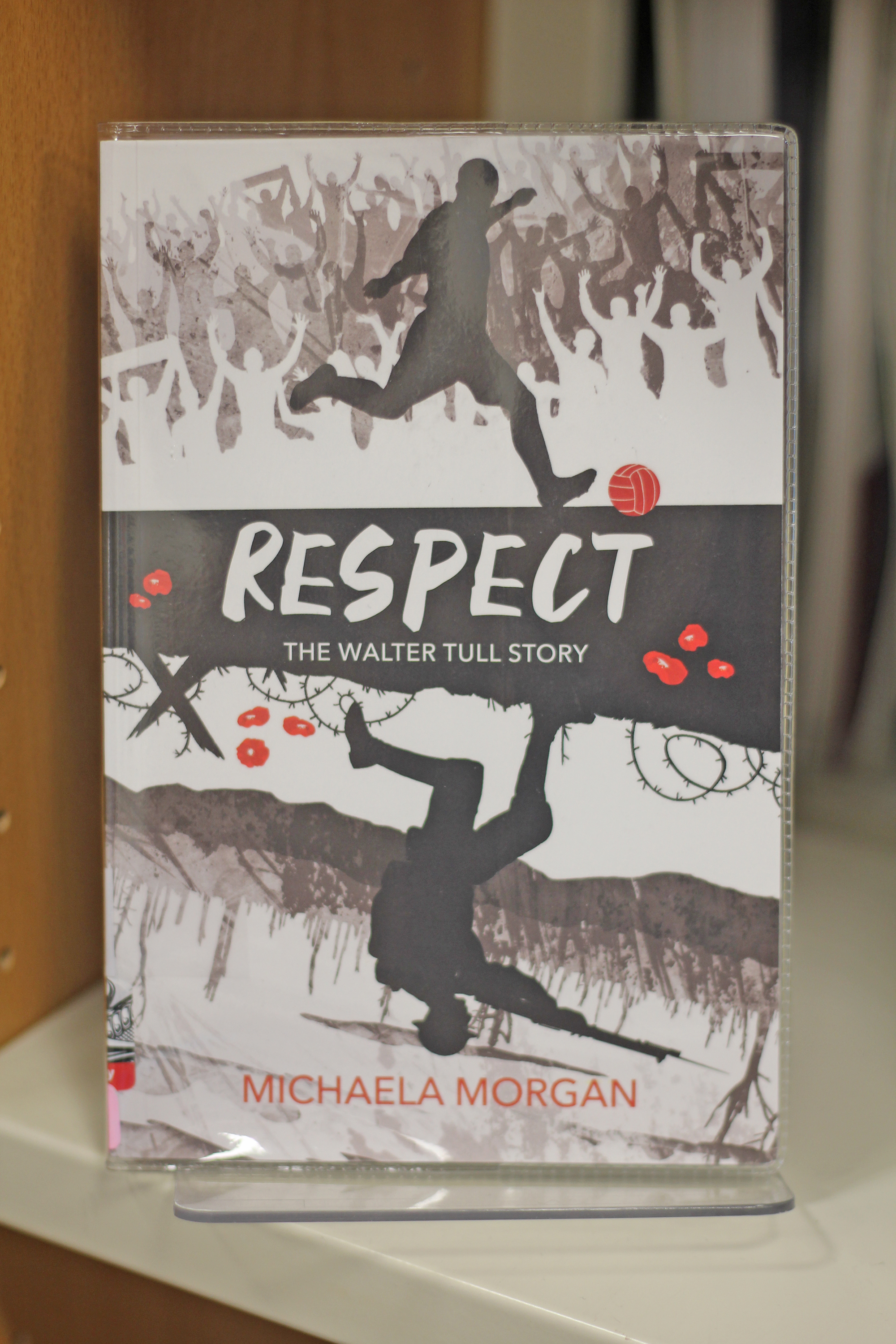 Respect: The Walter Tull Story by Michaela Morgan
Walter Tull was a true hero and the first black officer in the British Army, but he had to fight for respect throughout his life.
The grandson of a slave, Walter was brought up in a children's home.
He had to fight against racism on the pitch as one of the first black professional footballers in the UK.
Then he faced the greatest fight of his life on the battlefield during the First World War.
An inspiring story of courage and resilience based on real-life events.
---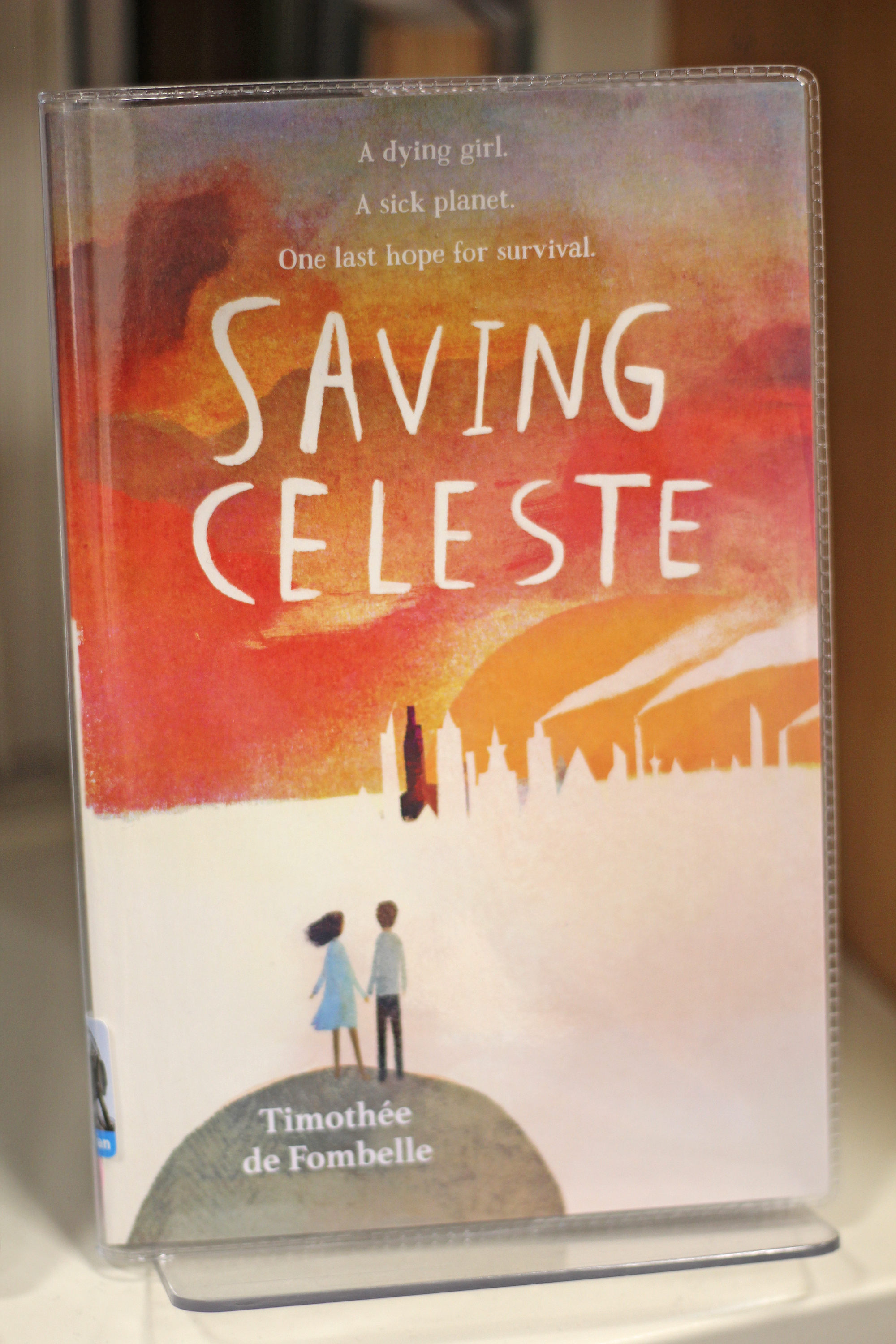 Saving Celeste by Timothee de Fombelle
The day that Celeste comes into the boy's classroom changes everything for him. He can't stop thinking about her, and when she suddenly disappears in the smoke-filled high-rise city, he is determined to track her down. He finds her in the most polluted part of the city, sick and weak. As sick and weak as the planet itself. Can he save Celeste and, in doing so, save the world?
---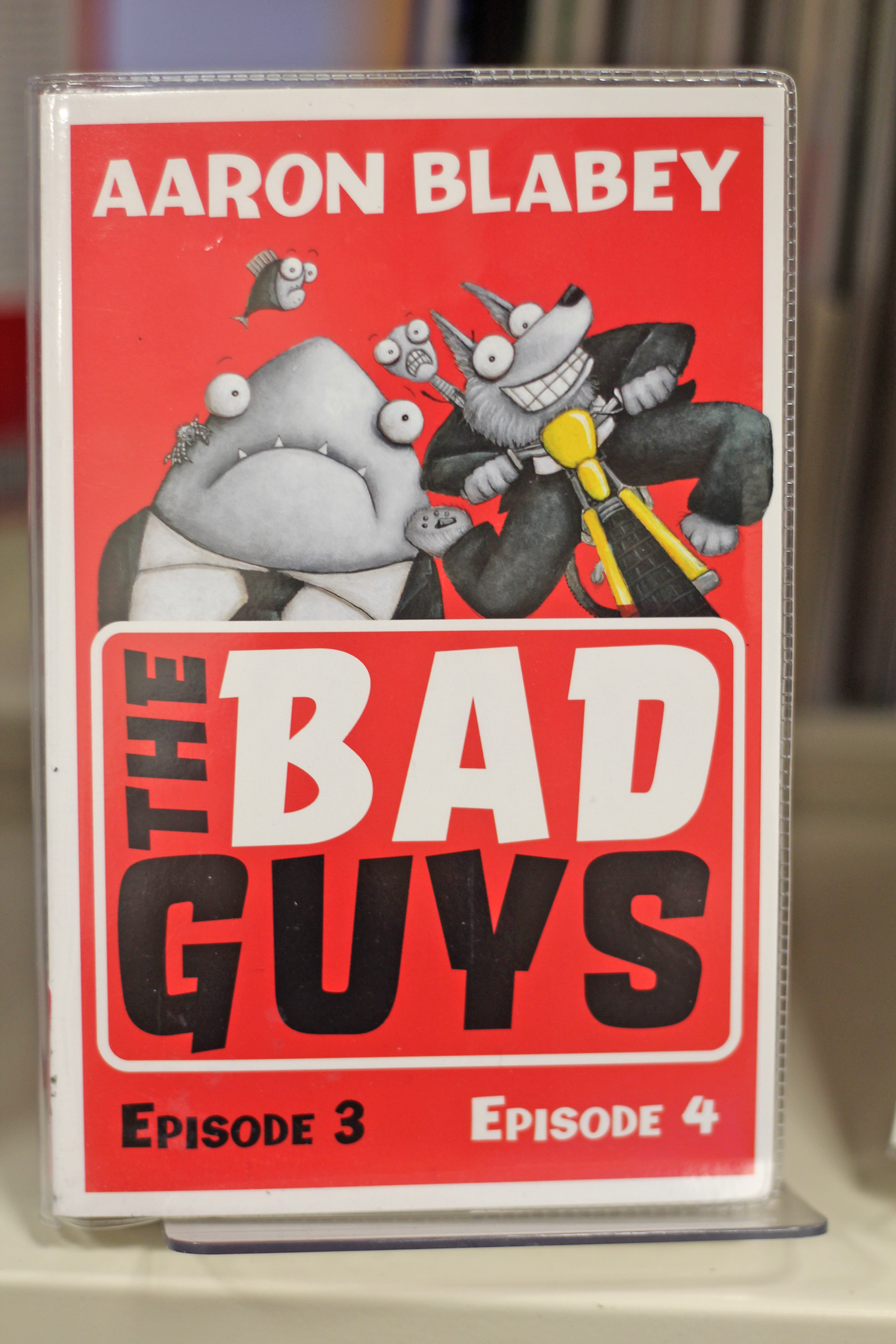 The Bad Guys by Aaron Blabey
They sound like the Bad Guys, they look like the Bad Guys…
The Bad Guys have messed with the wrong guinea pig. And this nasty little furball wants revenge. But that's nothing compared to the ZOMBIE KITTEN APOCALYPSE!
---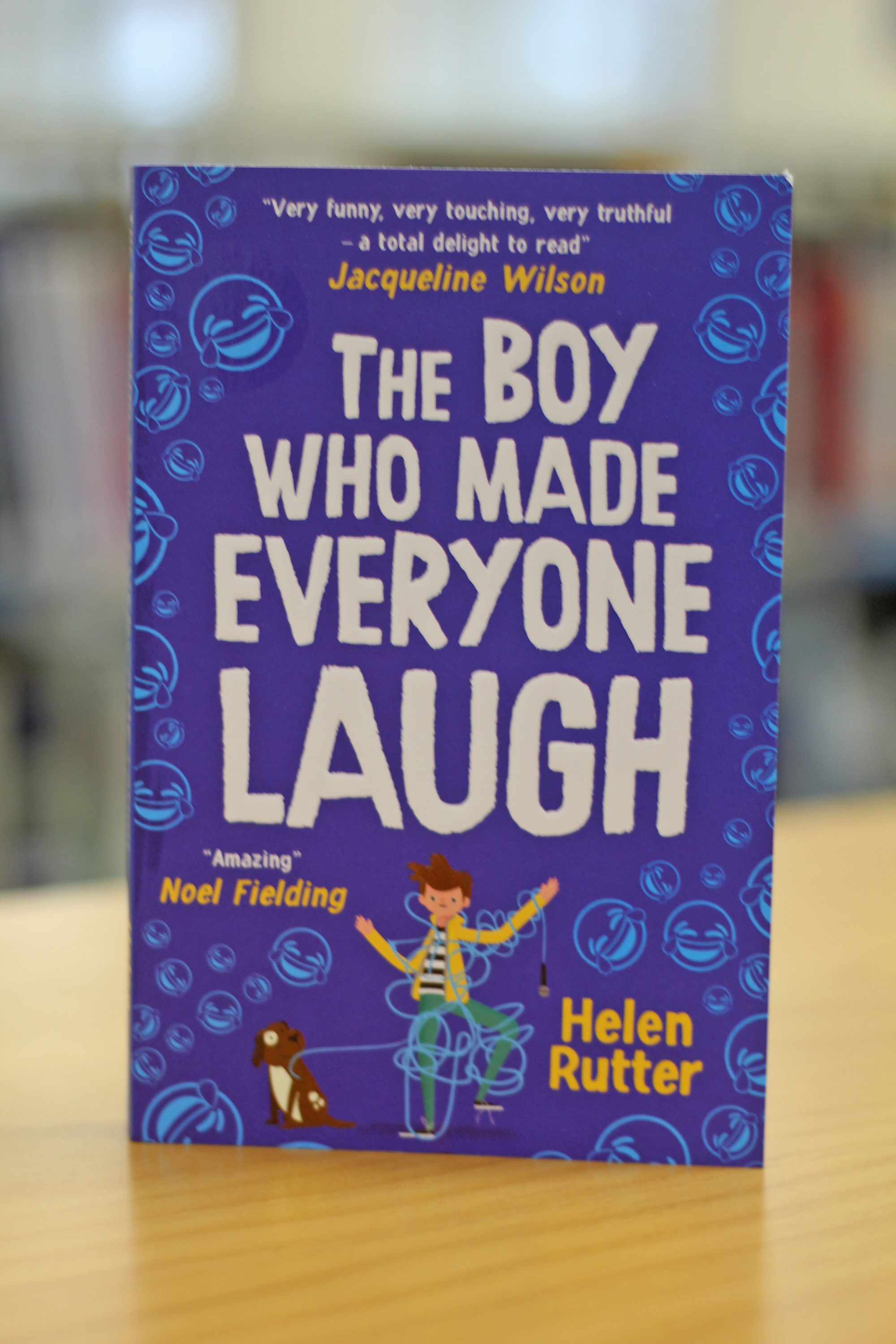 The Boy Who Made Everyone Laugh by Helen Rutter
Billy Plimpton has a big dream: to become a famous stand-up comedian when he's older. He already knows all the best jokes, but he thinks he has one big problem: his stammer.
First Billy has to start senior school, where there's a cruel bully to avoid, brand-new friends to make, and an end-of-term talent show to win.
Can Billy's kind teacher Mr Osho help him realise that it's possible to stand out and fit in? Will his beloved grandma get her wish to see him on stage, wowing the crowd? And has anyone seen Scraggles the dog?...
---
Under Cover of Darkness by Pat Thomson
The Nazis have arrived in Michel's village in France.
Michael wants to help the Resistance fight the enemy, but his mum says he's too young.
Will Michel ever get the chance to help win the War?
---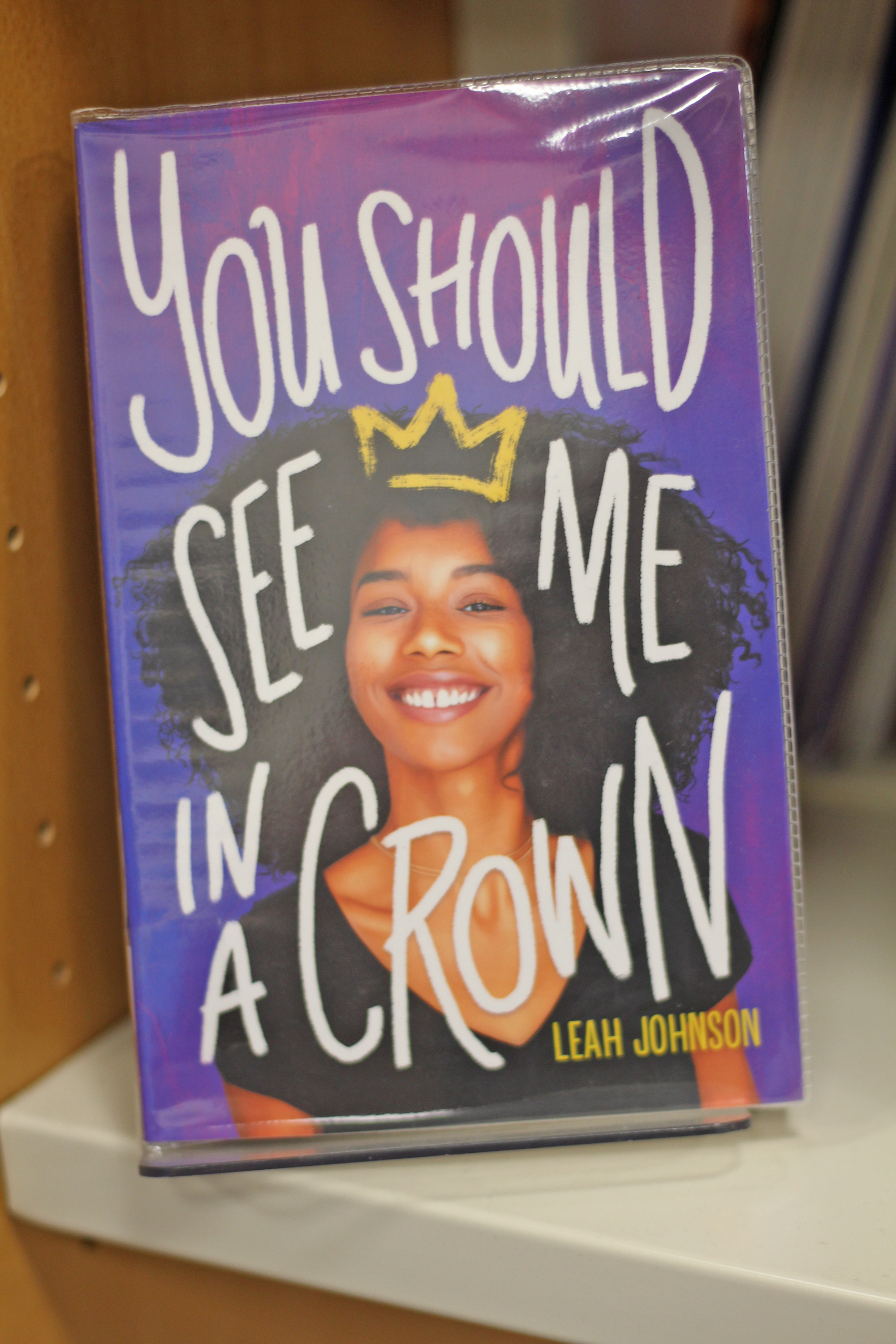 You Should See Me In a Crown by Leah Johnson
Liz has always believed she's too black, too poor, too awkward to shine. She's planned an escape route from her small town via an uber-elite college, but has no money to get there...until she's remained of her school's scholarship for prom king and queen. Liz fears the spotlight, but must face the gauntlet of social media trolls and catty competitors.
The only thing that makes it halfway bearable is the new girl in school, Mack. She's smart, funny, and just as much of an outsider as Liz. But Mack is also running for prom queen. Will falling for the competition keep Liz from her dreams…or make them come true?
To borrow any of these books, please email your request to Mrs Downing library@uvhs.uk, complete this online form
or come and see us in the Library!