More in this Section
UVHS Virtual Library

Hello and welcome to the UVHS Library!
My name is Mrs Downing and I'm pleased and excited to be able to announce the Library is now open!
There are hand sanitising stations outside each of the Library doors, so please use them when you come in.
We will still continue to showcase our new books and events on the Virtual Library Website but why not pop in your School Library and have a look around?
Look forward to seeing you ! – Mrs Downing
---
Reading Riot
Our school took part in Cumbria County Libraries Reading Riot Challenge.
We were very lucky to have a selection of books presented to the Library by Cathy Fidler who ran the scheme.
To borrow any of the books please email Mrs Downing or pop into the Library
See the selection of the brand-new books below :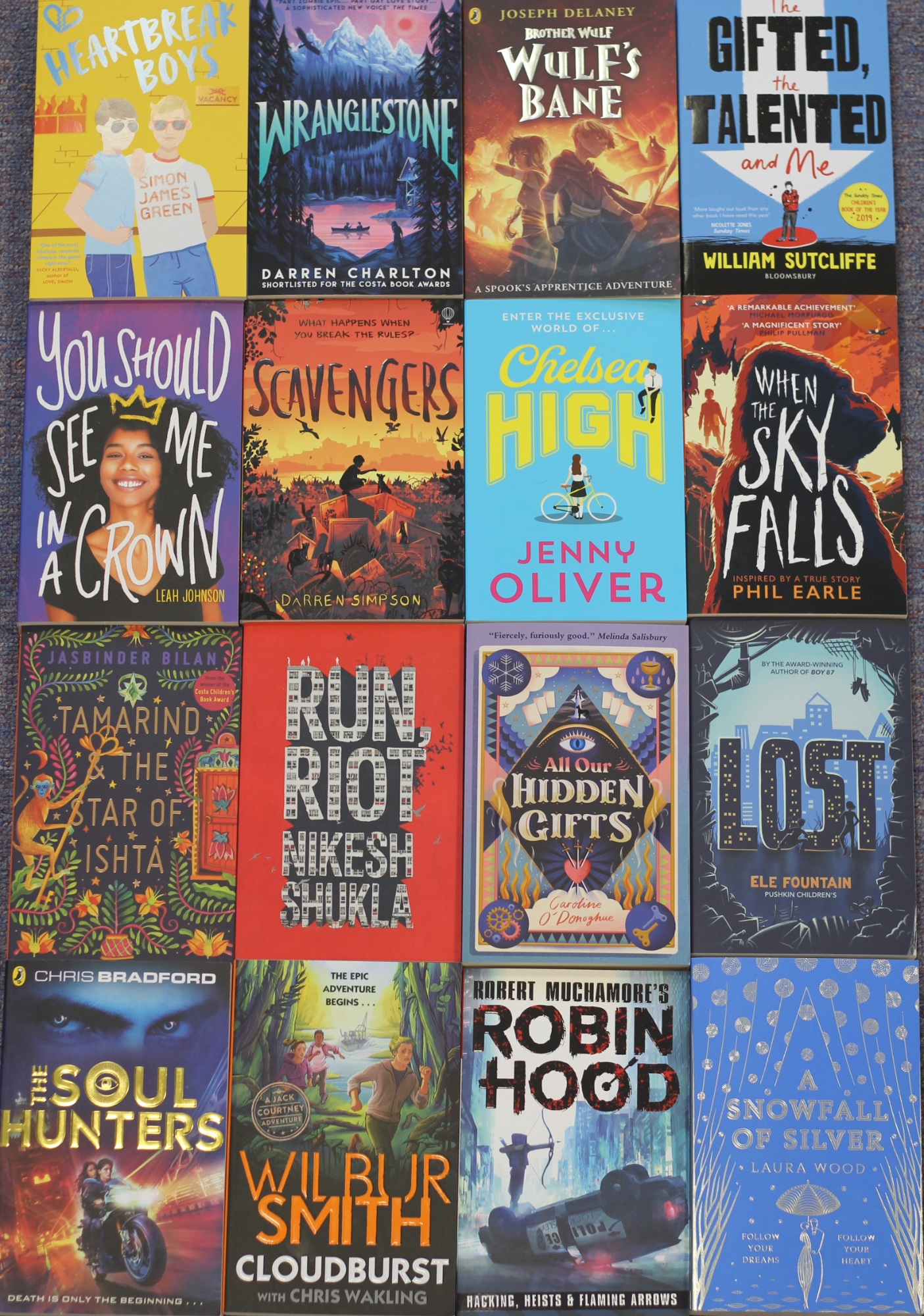 Heartbreaker Boys
Wranglestone
Wulf's Bane
The Gifted, The Talented and Me
You Should See Me in a Crown
Scavengers
Chelsea High
When the Sky Falls
Tamarind and the Star of Ishta
Run, Riot
All Our Hidden Gifts
Lost
The Soul Hunters
Cloudburst
Robin Hood
A Snowfall of Silver
Free Ebooks

Amazing Animals of the Rainforest by Danny Pearson
Would you like to know a little bit more about the Rainforest and its inhabitants? Look no further!
---

This is a great one for anyone interested in the inner workings of the human brain.
---

Greek Myths and Legends by Claire Morgan
For anyone interested in Greek Mythology, this is the book for you! Not only does it discuss the origins of myths and legends, there is some stunning imagery to go with it.
Recently added books to the Library!
Last Year's New Books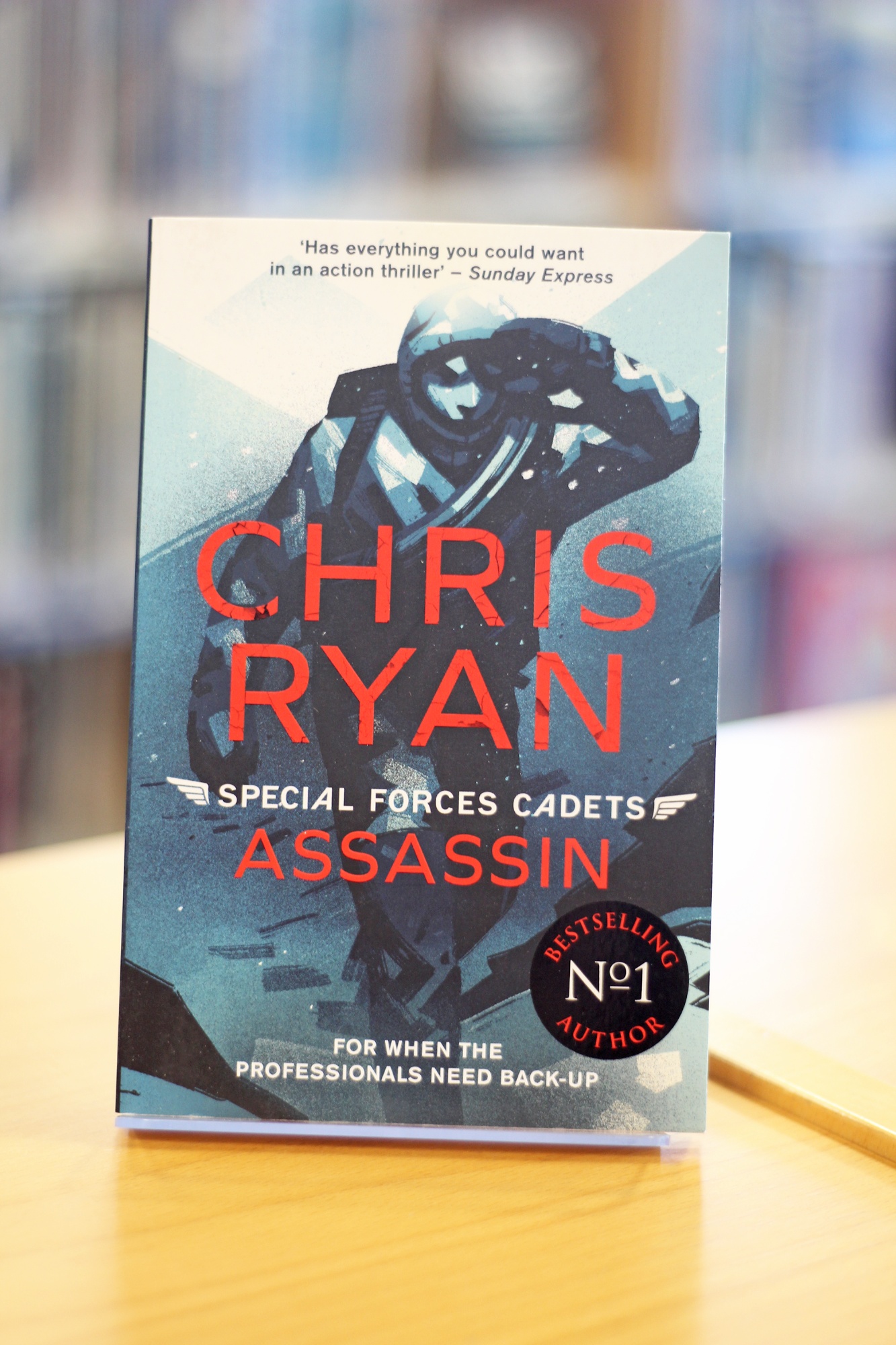 Assassin (Special Forces Cadets #6) by Chris Ryan
Darius, son of an escaped Iranian scientist, is a pupil at an exclusive Swiss school, but his father's former bosses want him back and have no regard for the boy's LIFE or his FREEDOM.
The Special Forces Cadets are sent to PROTECT Darius. When the assassins launch a DEADLY ATTACK, their only escape is into the mountains. Pursued by their enemies, can the cadets triumph and SURVIVE the deadly natural HAZARDS of the alpine winter?
---

Concrete Rose by Angie Thomas
With his King Lord dad in prison and his mom working two jobs, seventeen-year-old Maverick Carter helps the only way he knows how: slinging drugs. Life's not perfect, but he's got everything under control. Until he finds out he's a father…
Suddenly it's not so easy to deal drugs and finish school with a baby dependent on him for everything. So when he's offered the chance to go straight, he takes it. But when Kind Lord blood runs through your veins, you don't get to just walk away.
---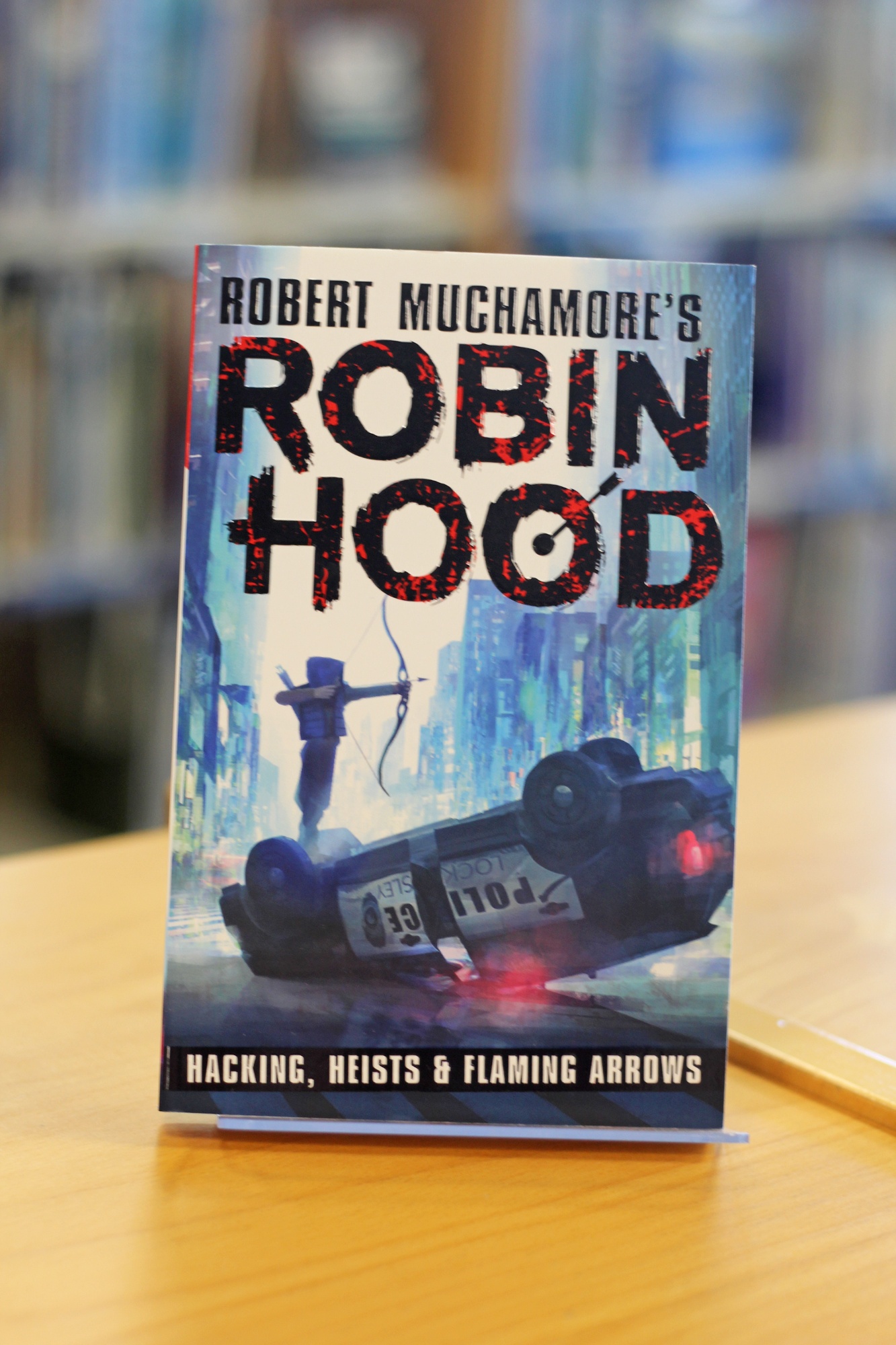 Hacking, Heists & Flaming Arrows (Robin Hood #1) by Robert Muchamore
When corrupt cops throw a coder in jail for a crime he didn't commit, his son escapes into the vast and dangerous Sherwood Forest.
Most people reckon snakes or bandits will get the kid within the week. But he's got hacking skills learned from his dad, some archery tricks picked up on YouTube…and his name is Robin Hood.

---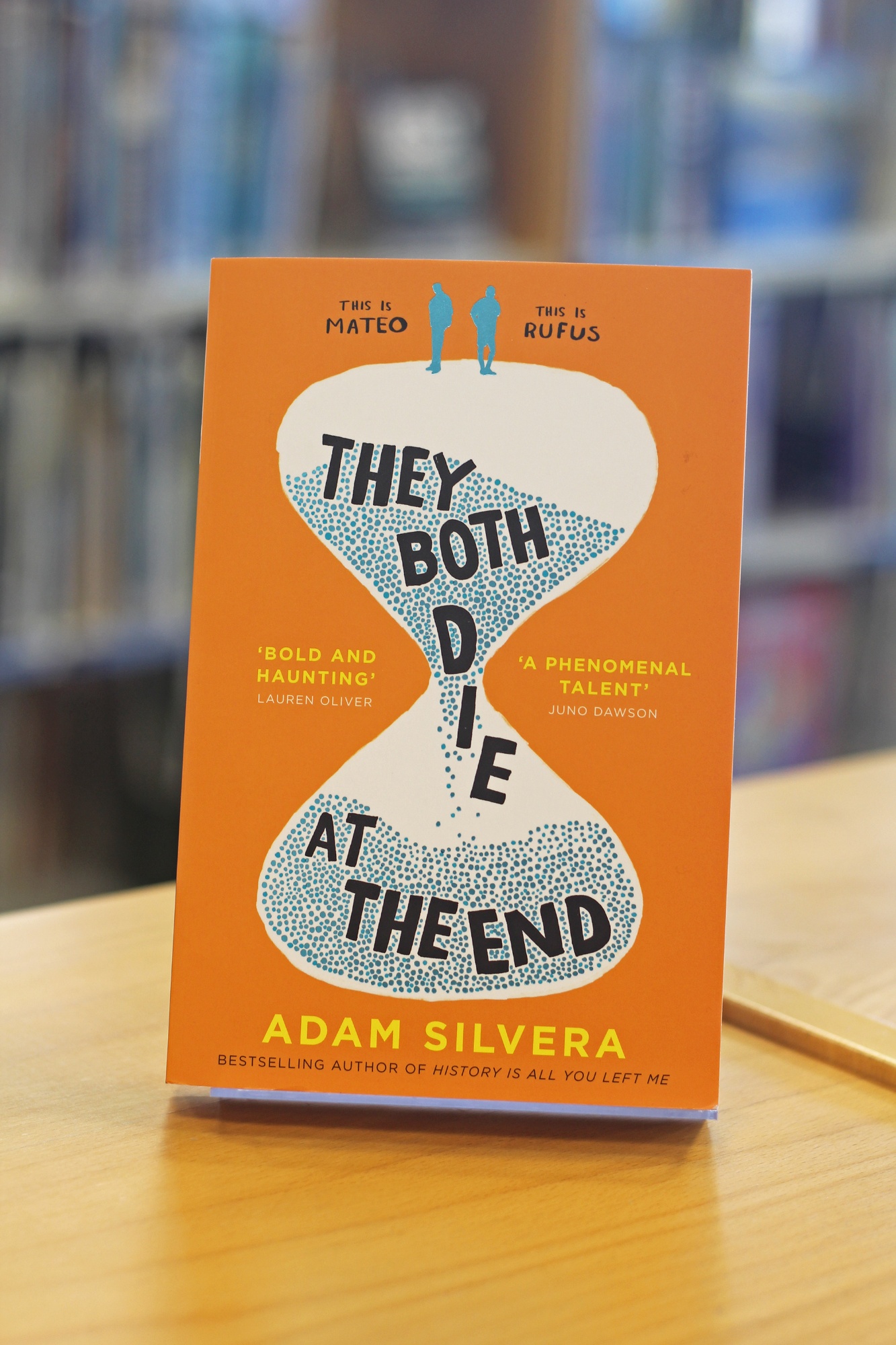 They Both Die At The End by Adam Silvera
On September 5, a little after midnight, Death-Cast calls Mateo Torrez and Rufus Emeterio to give them some bad news: They're going to die today. Mateo and Rufus are total strangers, but, for different reasons, they're both looking to make a new friend on their End Day. The good news: There's an app for that. It's called the Last Friend, and through it, Rufus and Mateo are about to meet up for one last great adventure—to live a lifetime in a single day.
---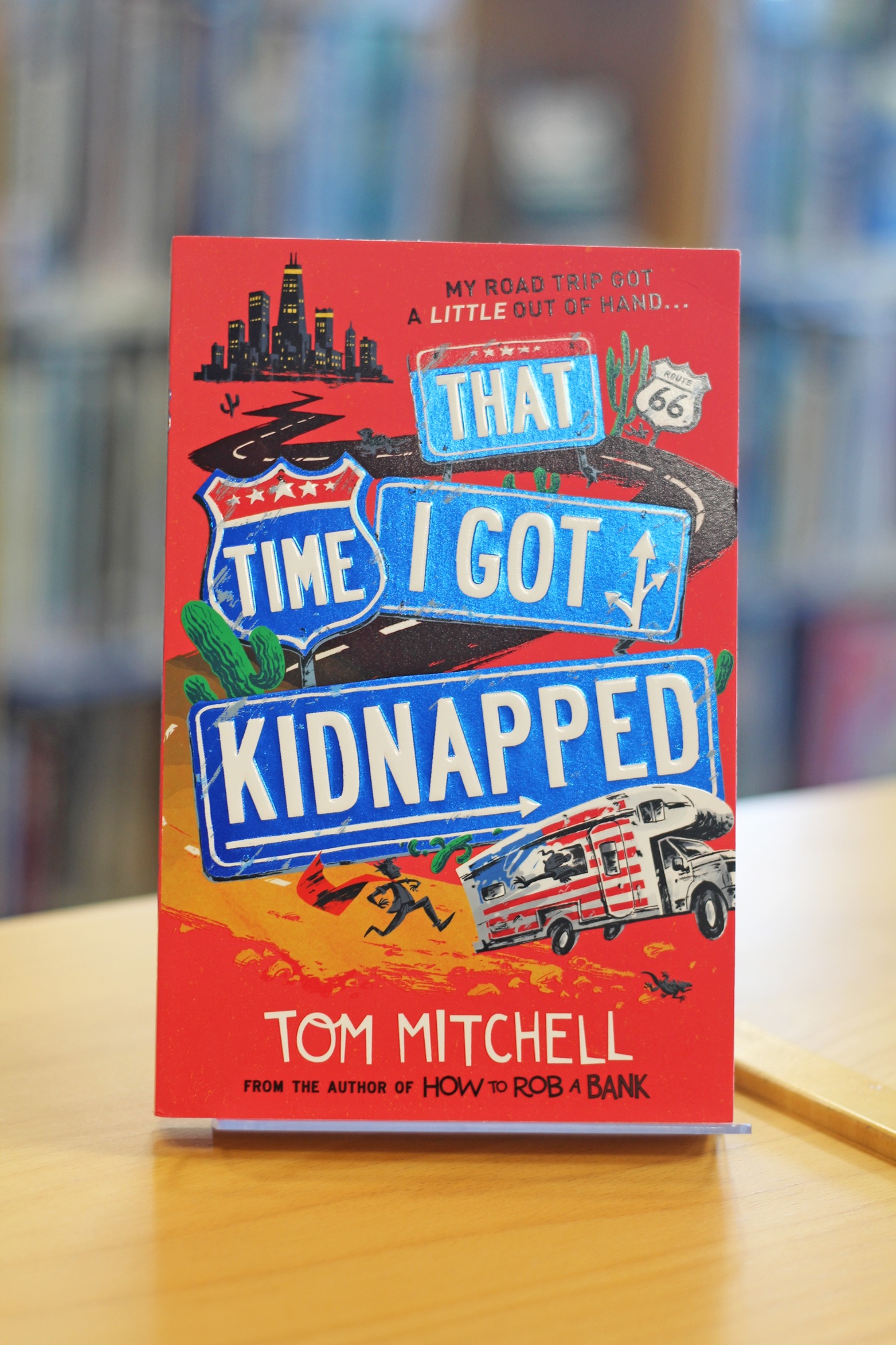 That Time I Got Kidnapped by Tom Mitchell
Fourteen-year-old Jacob has won a once-in-a-lifetime chance to appear in a Hollywood movie. But when he misses his flight in Chicago and catches the Greyhound to L.A he meets Jennifer…and the real trouble starts.
Jennifer is on the run, carrying a mysterious package, and Jacob soon finds himself her unlikely partner in crime on a wild road trip across the USA. Miles of open road lie ahead of them – but the police, a furious grandmother and a sinister figure known only as 'the Cowboy' are just a few steps behind.
---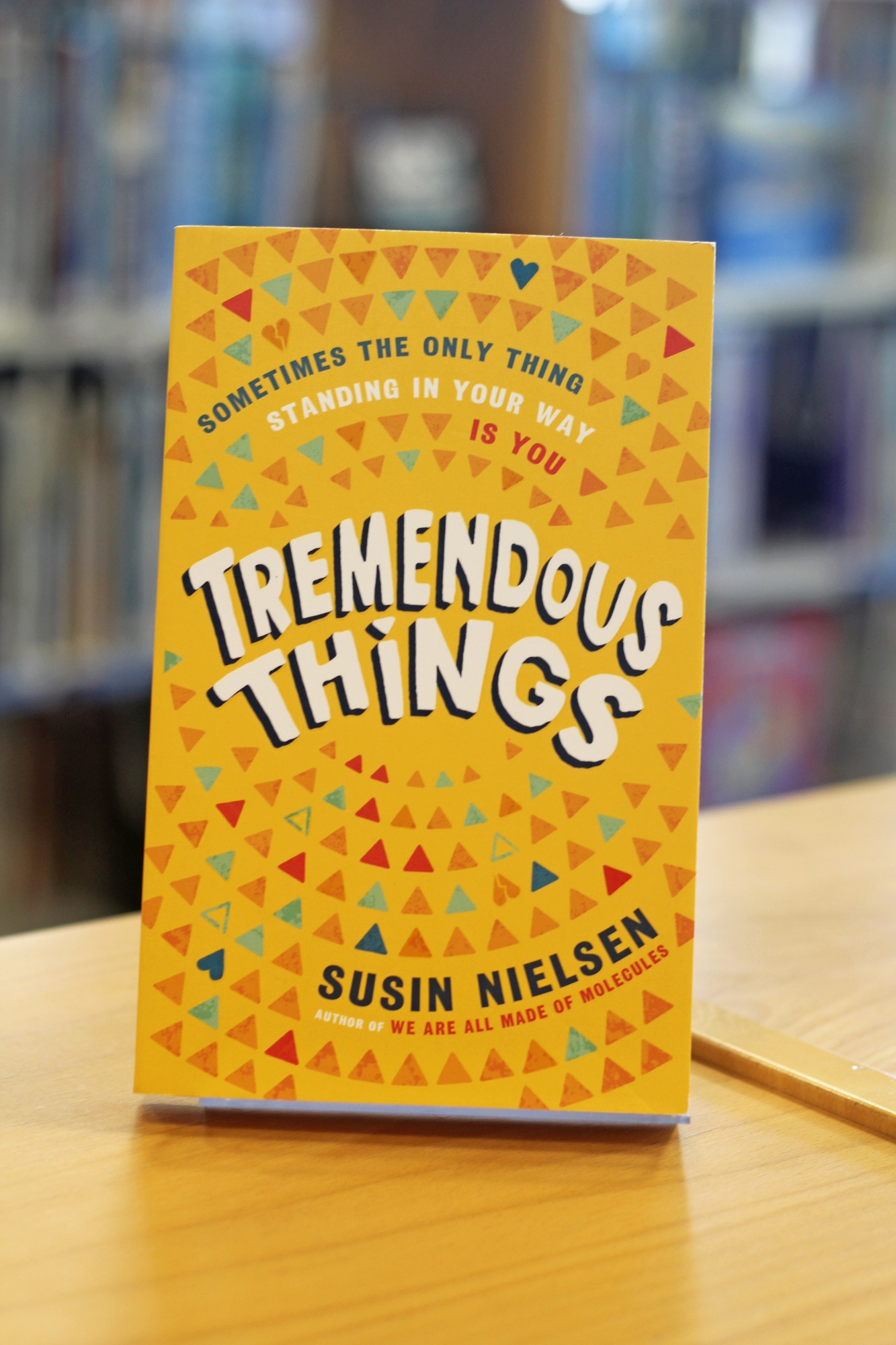 Tremendous Things by Susin Nielsen
Wilbur is sure he's a loser: he spends his life being bullied, his best friend is 85 years old, and his only talent is playing the triangle in the school band. But things start to look up when he gets the chance to be part of the French exchange. Wilbur's billet Charlie arrives to spend a week with him and his two moms…and it turns out that Charlie is a girl. An amazing, sophisticated, French girl who Wilbur falls instantly in love with.
Keen to win her heart, Wilbur agrees to a total life makeover before he sees Charlie again on the return trip to Paris. But the course of true amour never did run smooth.
---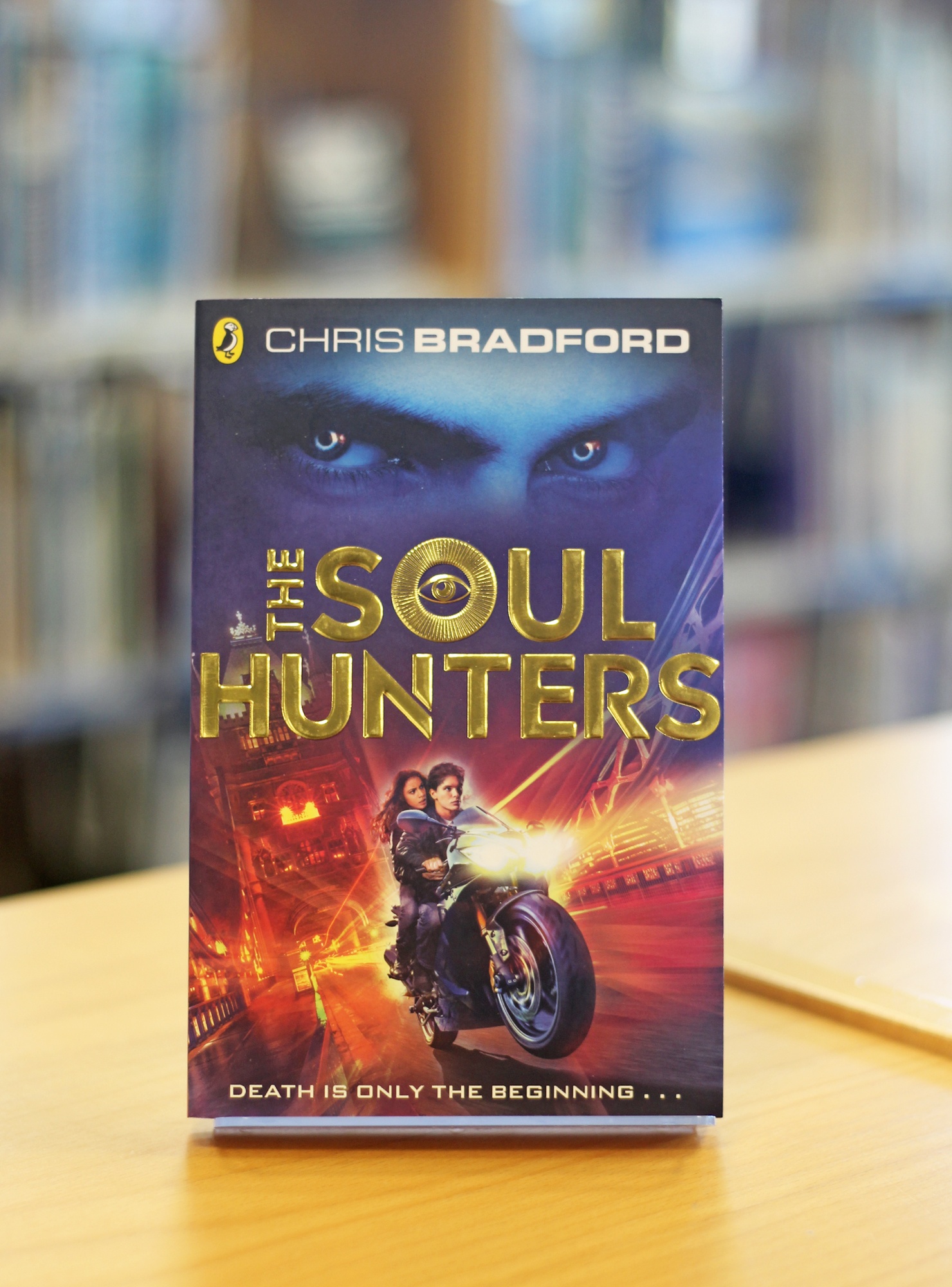 The Soul Hunters by Chris Bradford
When Genna is attacked in a city part, a stranger rushes to her rescue. At first she believes it's luck that their paths crossed. But a week later the same boy saves her again, and Genna realizes this is no coincidence.
But the explanation offered by the boy, Phoenix, is even stranger than she could have imagined. A long-forgotten foe has tracked her across lifetimes…to lay claim to Genna's very soul.
As the hunters close in, Genna has no choice but to trust her mysterious protector. Suddenly she is swept into a deadly adventure, racing across time to save not only herself but the entire human race.
Because for Genna, death is only the beginning…
---
A Strange Kind of Brave by Sarah Moore Fitzgerald
What doesn't kill you makes you…stronger?
Jake McCormack is the villain of Clanfedden. He's just killed a boy – deliberately run him over with his truck, in front of everyone. And he knows he'll get away with it.
Luca Spinelli, 14, is the new boy in town. He's looking for a fresh start after what happened at his last school.
Allie Redmond has lived in Clanfedden all her life. Luca's friendship is the bright spark she needs.
But more than anyone, Allie knows the danger of Jake McCormack. She needs to warn Luca. She needs to prevent disaster. As least, she needs to try…
---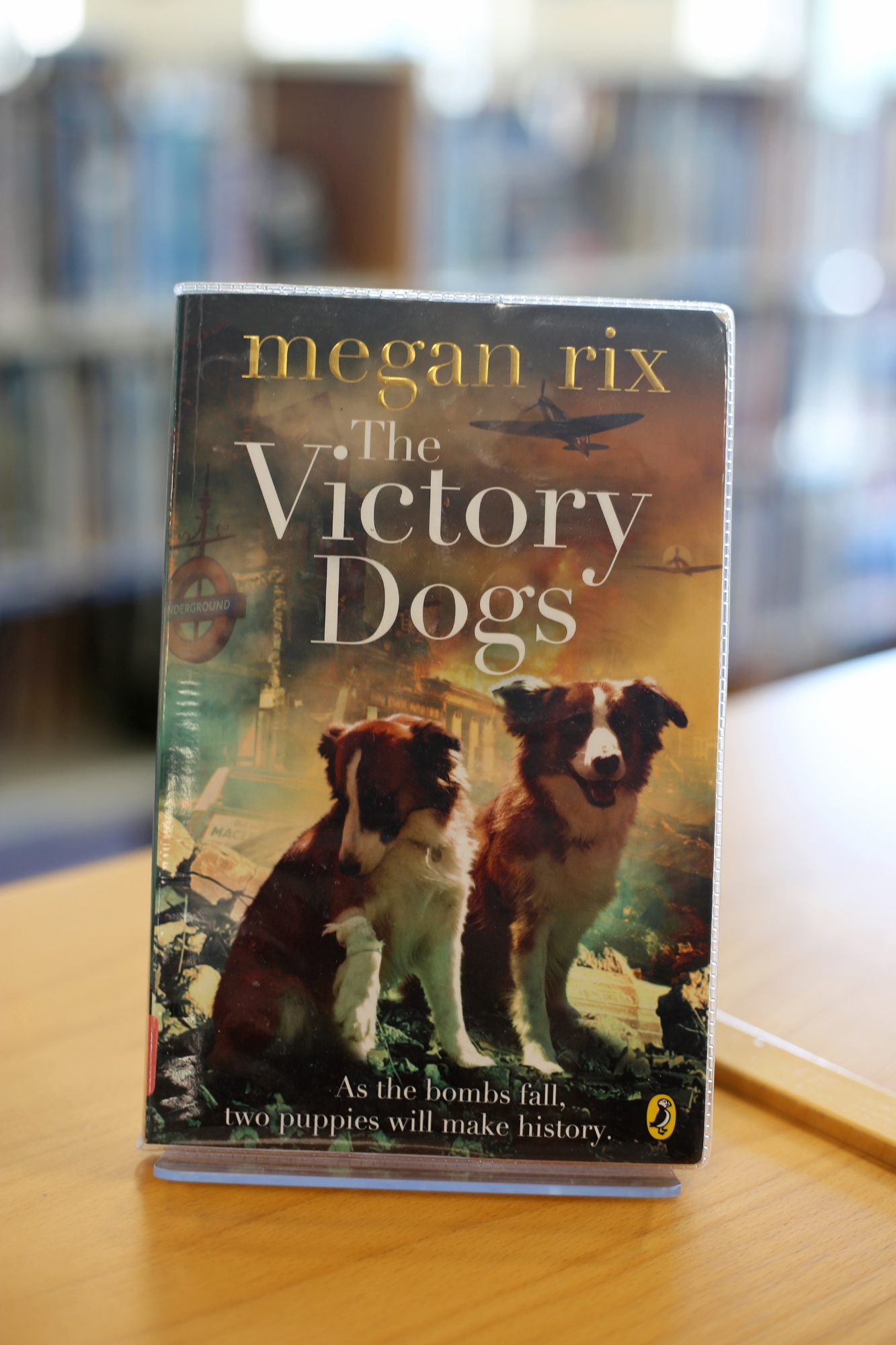 The Victory Dogs by Megan Rix
Bark and Howl are two puppies, born on the London Underground. Sheba is an elderly one-eared cat. The Blitz will change their lives forever.
When the Second World War begins, Bark and Howl become lost in the maze of dark tunnels under London. Both are terrified, until they meet Sheba, who teaches them how to survive.
But as the bombs fall more heavily they are separated – and they are not the only ones trapped. Hundreds of people are in danger and only Bark and Howl can save them.
Can they lead Londoners to safety – and will they ever see each other again?
---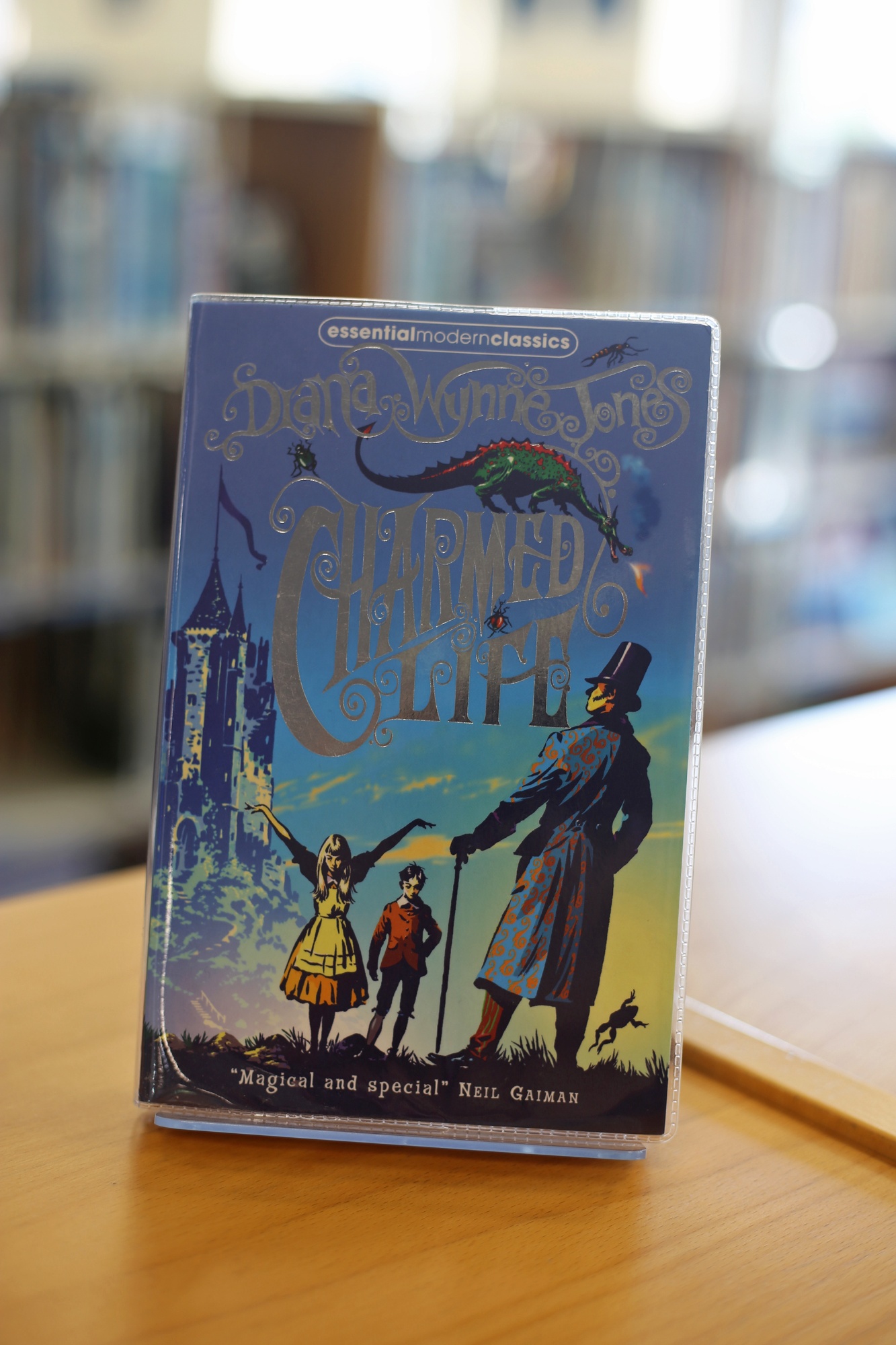 Charmed Life by Diana Wynne Jones
"There's one absolute rule," said Chrestomanci. "No witchcraft of any kind is to be practised by children without supervision. Is that understood?"
No witchcraft? Gwendolen Chant – a gifted witch in the making – has another ideas and is determined to get the better of the great enchanter. Her brother Cat, who has no magical gift, is powerless to stop her.
---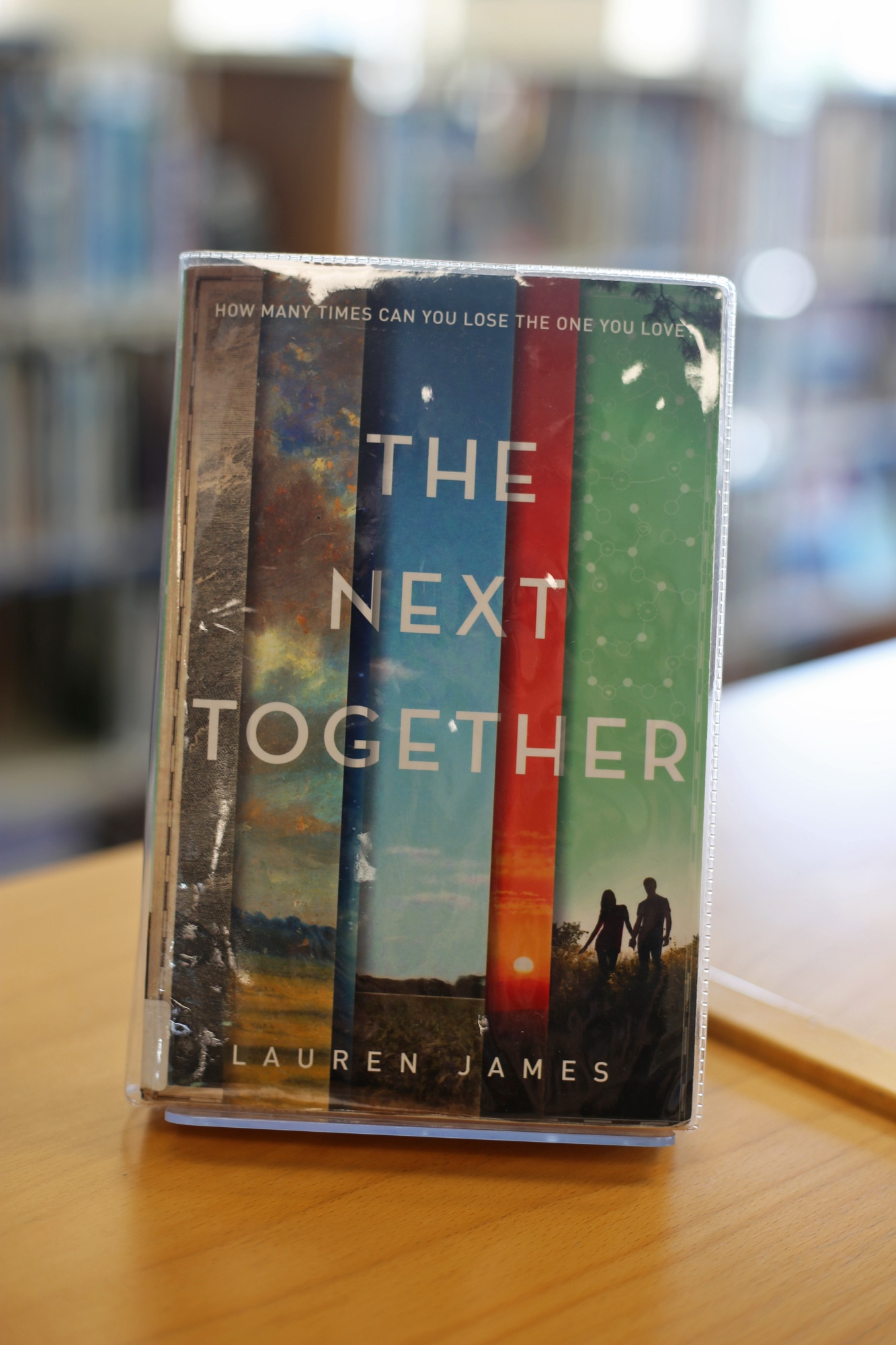 The Next Together by Lauren James
Katherine and Matthew are destined to be born again and again.
Each time they fall hopelessly in love, only to be tragically separated
Maybe the next together will be different.
---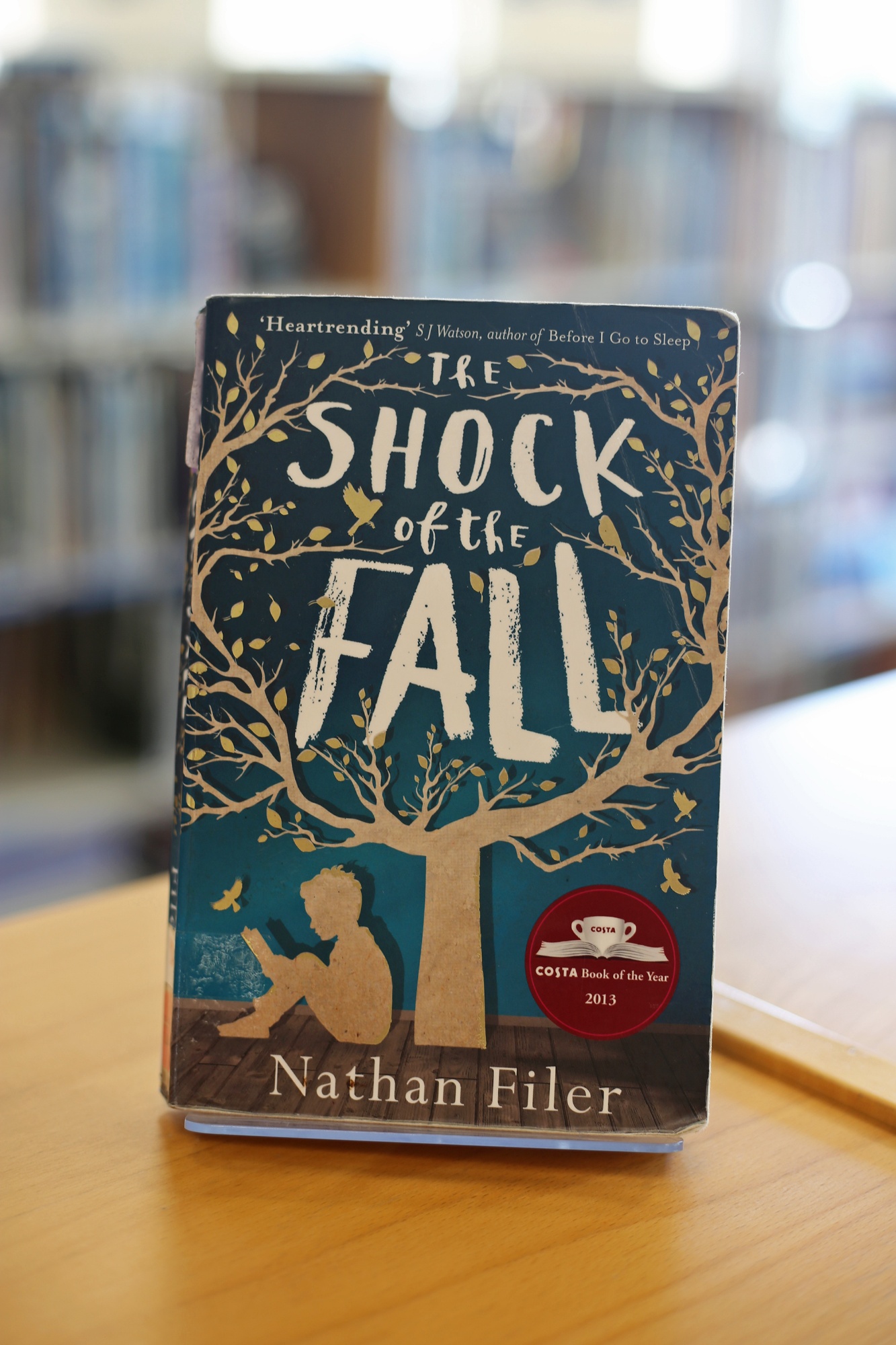 The Shock of the Fall by Nathan Filer
I'll tell you what happened because it will be a good way to introduce my brother. His name's Simon. I think you're going to like him. I really do. But in a couple of pages he'll be dead. And he was never the same after that.
---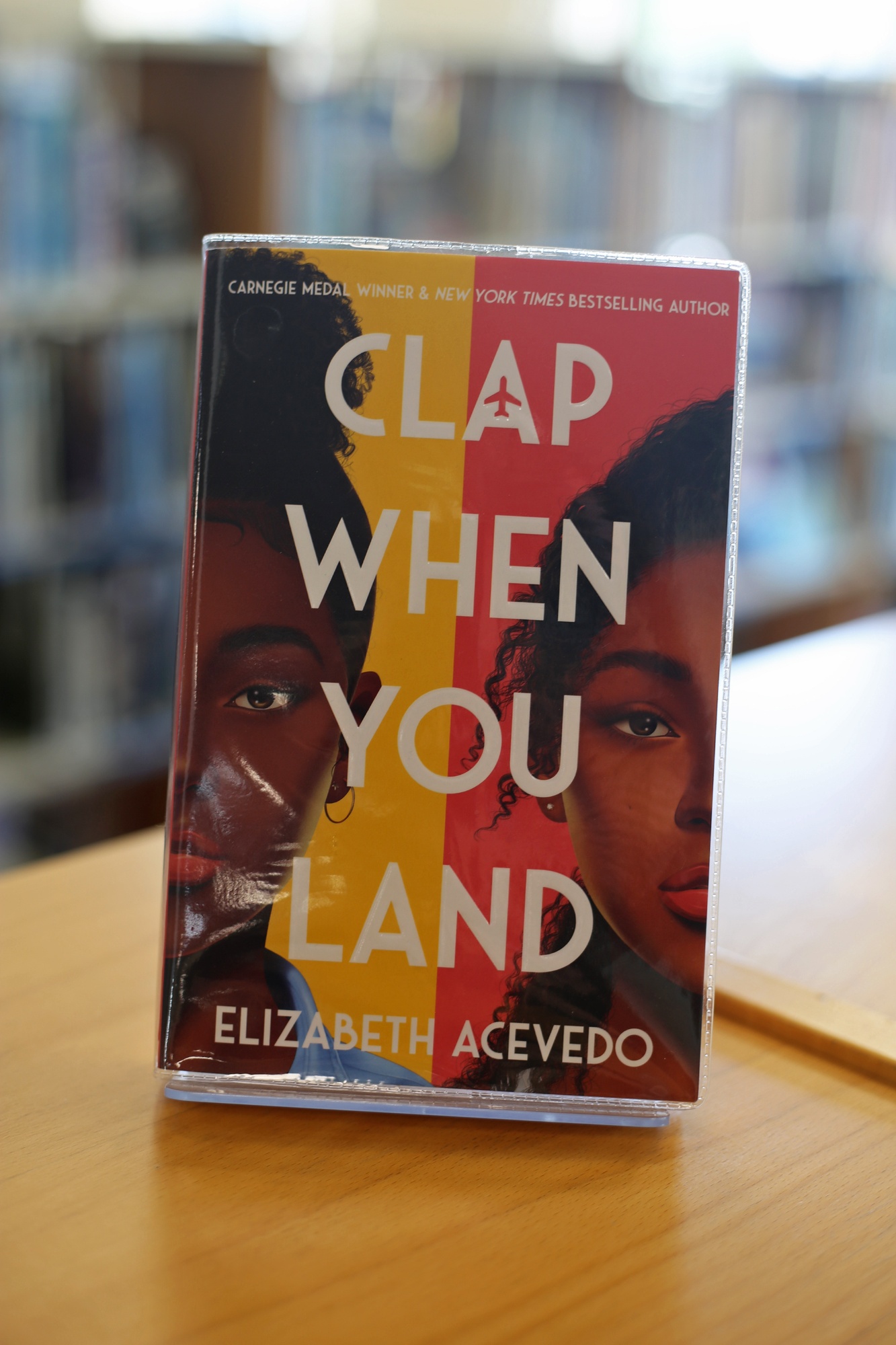 Clap when you land by Elizabeth Acevedo
I'm the child her father left her for in the summers.
While she is the child my father left me for my entire life.
Camino lives for her father's visits to the Dominican Republic. But this year, on the day when his plane is supposed to land, Camino arrives at the airport to see crowds of crying people.
In New York City, Yahaira is called to the principal's office, where her mother is waiting to tell her that her father, her hero, has died in a plane crash.
Separated by distance – and Papi's secrets – the two sisters are forced to face a new reality in which their lives are forever altered. Now Camino and Yahaira are left to grapple with their grief, their new-found love for one another and what it will take to keep their dreams alive.
---
Shiver by Maggie Stiefvater
When a local boy is killed by wolves, Grace's small town becomes a place of fear and suspicion. But Grace can't help being fascinated by the pack, and by one yellow-eyed wolf in particular. There's something about him – something almost human.
Then she meets a yellow-eyed boy whose familiarity takes her breath away…
---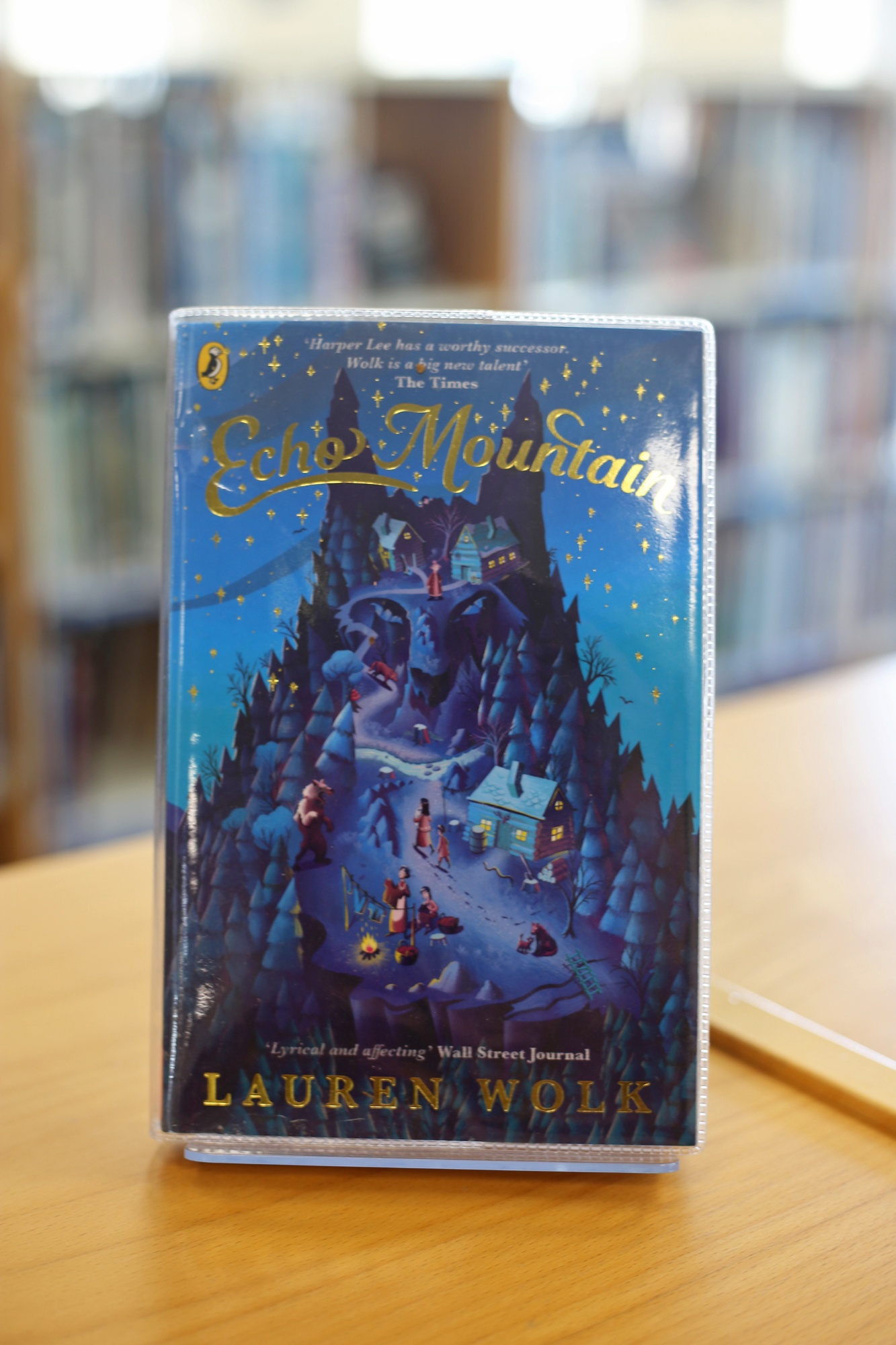 Echo Mountain by Lauren Wolk
By the time our first mountain winter came, we had a snug, safe home where we could start again. But that was before my father's accident changed everything
When Ellie sets out to find a cure for her father, she discovers Cate, the outcast witch, and Larkin, a wild mountain boy. From them she learns about being a healer, being brave – and about how there can be much more to a person than first meets the eye.

---
Timmy Failure: We Meet Again by Stephan Pastis
My name is Failure. Timmy Failure. And my detective agency is on the verge of global domination. And yet the gods keep throwing me curveballs. It's a dirty business. It's best you know nothing.
But one thing is for sure –
Timmy Failure will be triumphant again!


---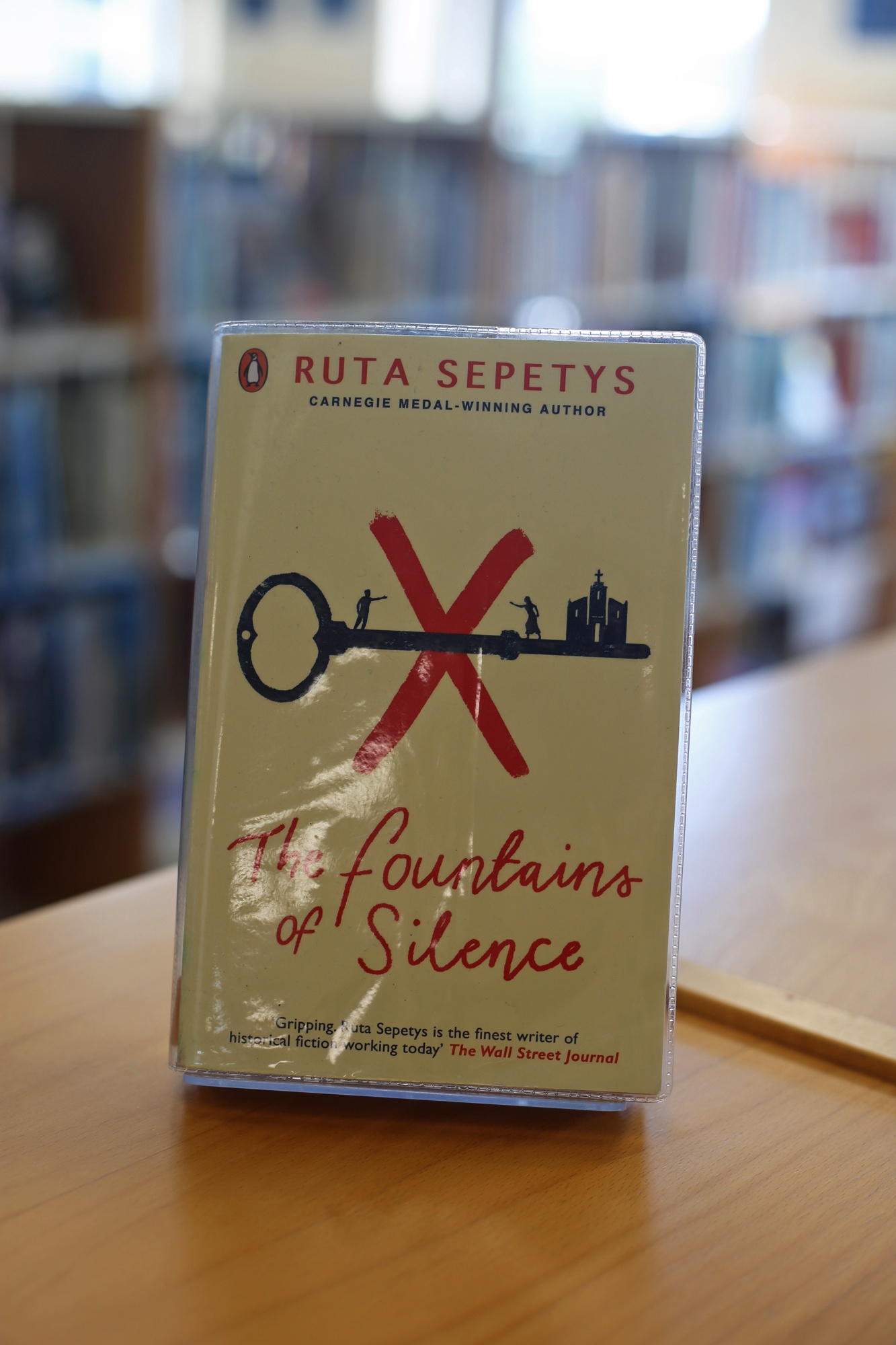 The Fountain of Silence by Ruta Sepetys
Madrid, 1957
Daniel, the heir to an American oil dynasty views the city through the lens of his camera.
Ana is a hotel maid whose family is suffering under the fascist dictatorship of General Franco.
Lives and hearts collide as they unite to uncover the hidden darkness within the city.
A darkness that could engulf them all…
---
The Pavee and the Buffer Girl by Siobhan Dowd
When Jim's family halt at Dundray, the town is an unfriendly place. He faces bullying, name-calling and a new school to navigate without a word of reading. Then Jim meets Kit, who takes him under her wing and shows him how to survive. But everyday prejudice and mindless violence threaten to uproot all of their lives.




---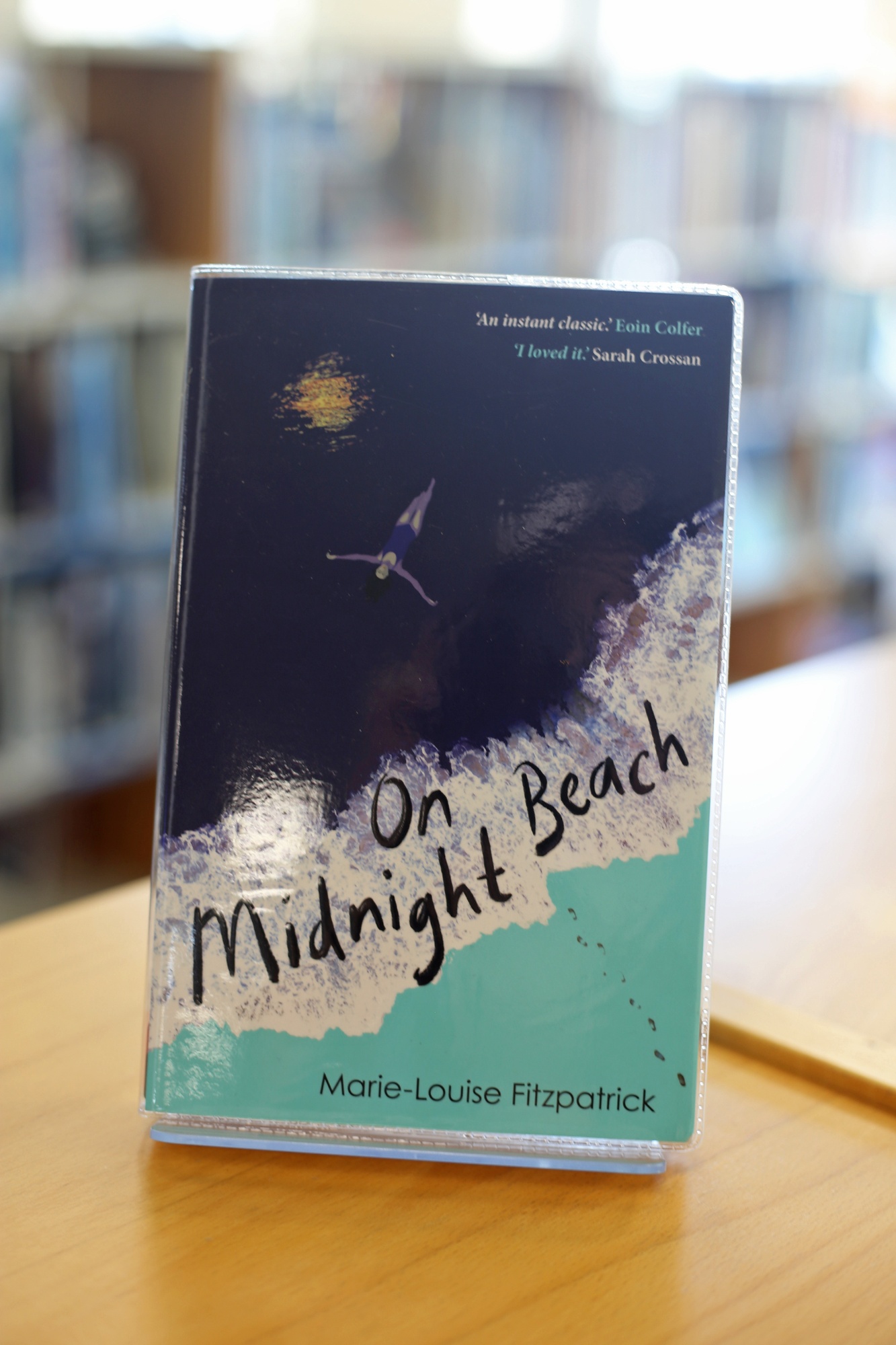 On Midnight Beach by Marie-Louise Fitzpatrick
1976. It's a summer different to any other.
The days are hot, hot, hot and a dolphin has turned up in Ross Bay. Emer sneaks to the beach at midnight to swim with the wild visitor…and to meet Dog Cullen with his lovely eyes, one green, one blue.
Who cares if a neighbouring town is raging about the fortune 'dolphin fever' brings to Emer's village? Emer has never felt so alive.
---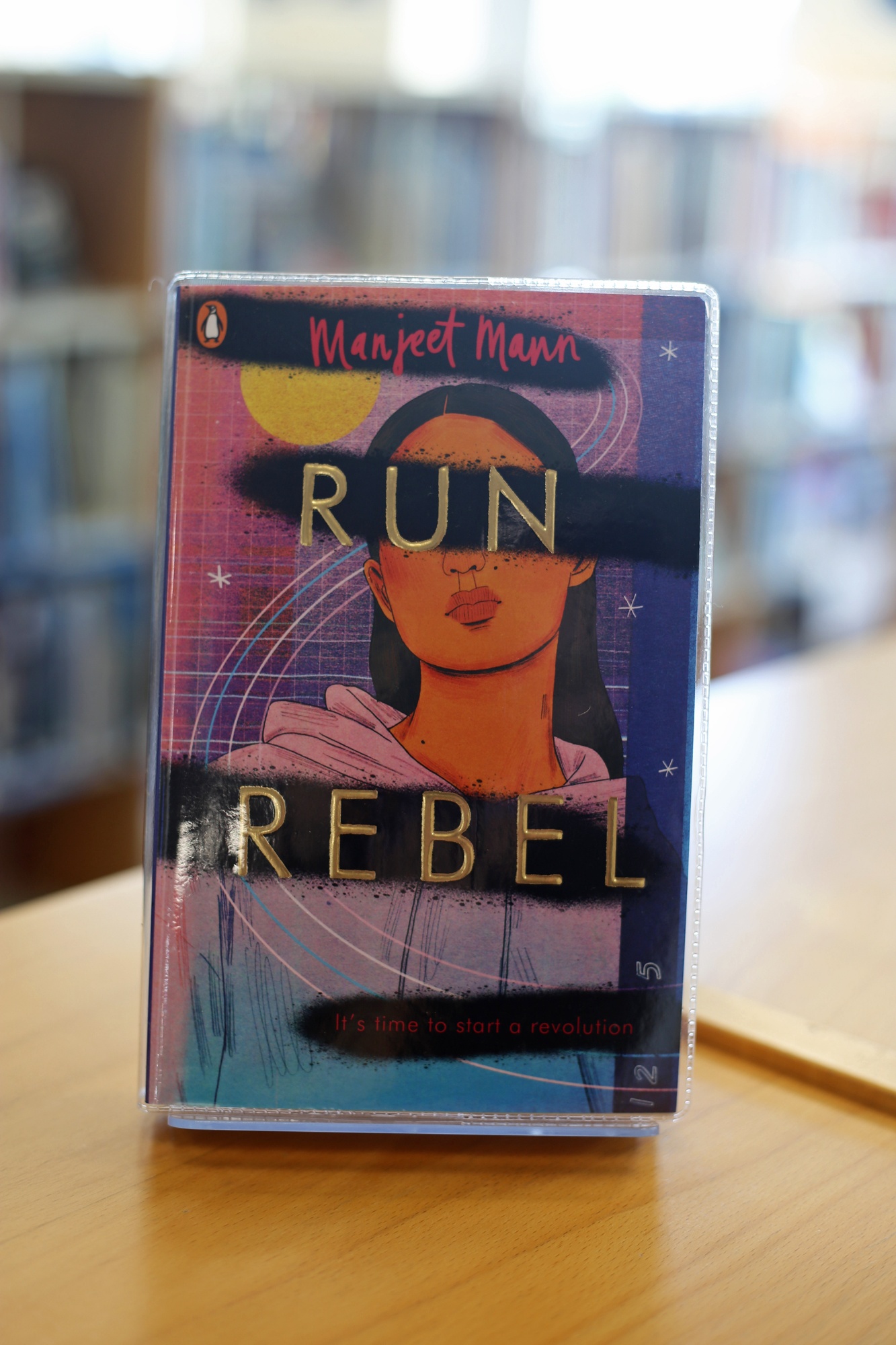 Run Rebel by Manjeet Mann
Amber is trapped – by her father's rules, by his expectations, by her own fears.
Now she's ready to fight – for her mother, for her sister, for herself.
Freedom always comes at a price.
---
Lightning Mary by Anthea Simmons
One stormy night, lightning strikes a group of women with a baby sheltering under a tree. Only the baby survives: her name is Mary Anning.
Growing up on the wild Dorset coast, Mary follows after her father in the perilous hunt for valuable fossils uncovered by the waves and landslips: ancient creatures, turned to stone. Yet tragedy and despair are never far away. As a girl fighting to fulfil her dream of becoming a scientist, everything is against Mary. But Mary hasn't survived a lightning strike for nothing. Soon she'll make her greatest discovery of all…
---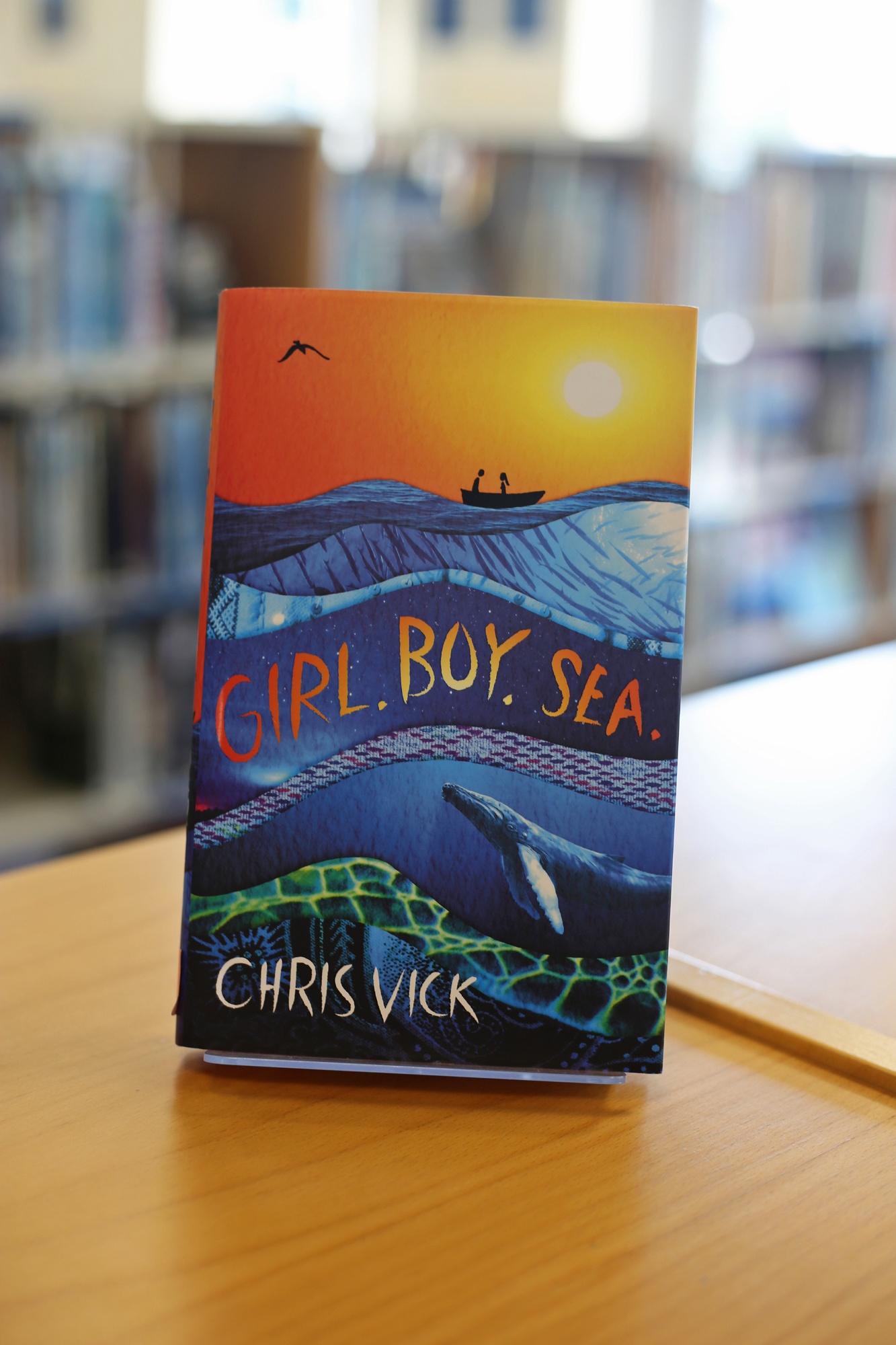 Girl.Boy.Sea by Chris Vick
Bill is lost and alone on an endless sea after a storm sinks his yacht. His future seems as unpredictable as the ocean itself.
Everything changes when he rescues another survivor from a different wreck. She is Aya, from the nomadic Berber tribe.
As hope of rescue fades, Aya tells tales of magic inspired by Shahrazad, who wove 1001 stories to save her life.
In the grip of hunger, as the mercy of the burning sun and the deadly deep they begin a heart-stopping journey to find home.
---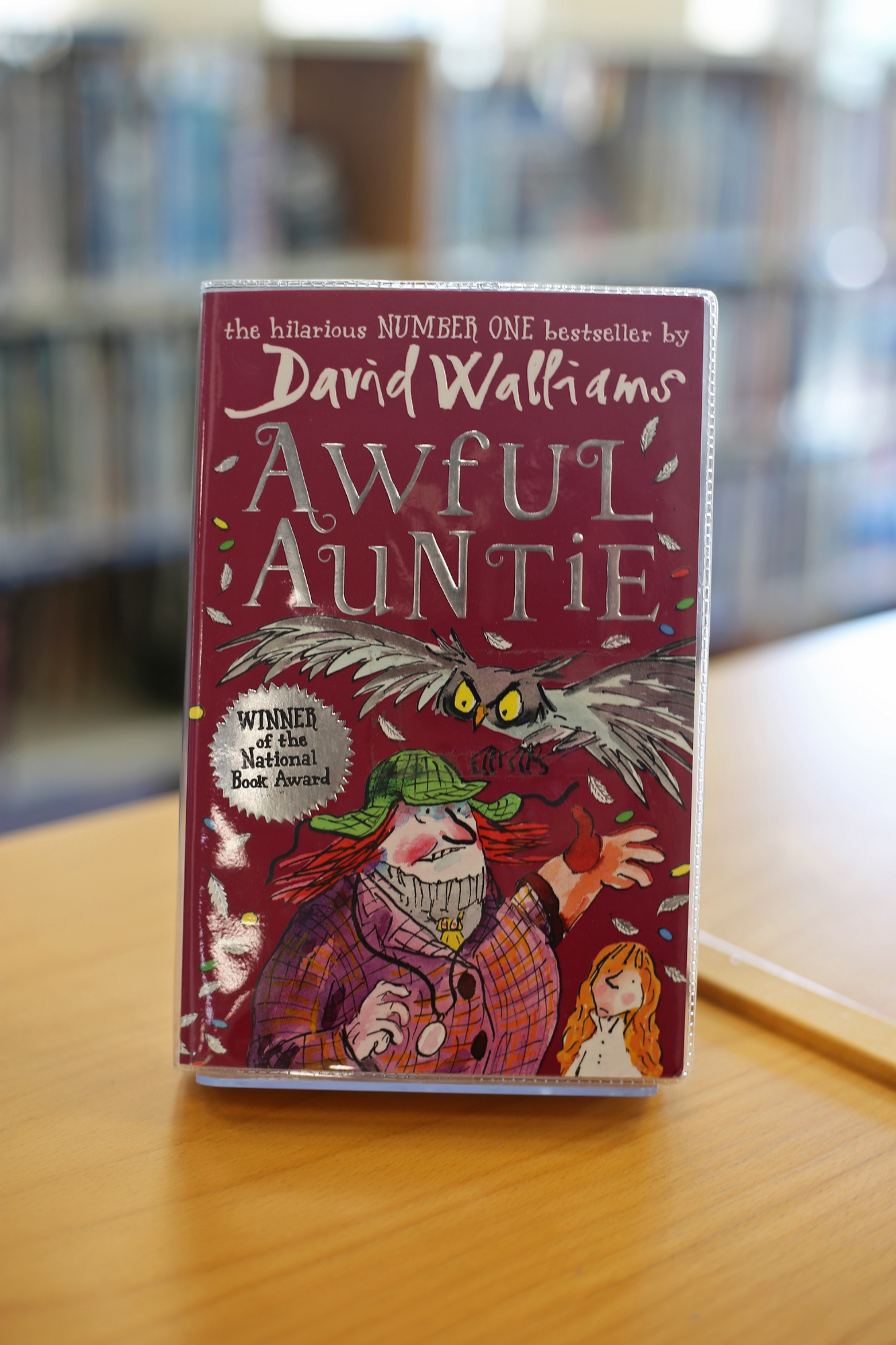 Awful Auntie by David Walliams
Stella Saxby is the sole heir to Saxby Hall. But awful Aunt Alberta and her giant owl will stop at nothing to get it from her. Luckily Stellas has a secret – a slightly spooky – weapon up her sleeve…