More in this Section
Library News - January New Books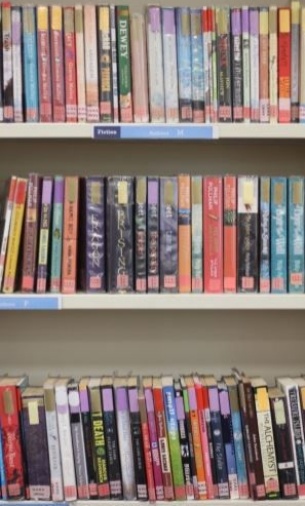 New to the library - January 2021
Philosophy for beginners by Jordon Akpojaro, Rachel Firth & Minna Lacey. Illustrated by Nick Radford
'Do you believe in everything you're told, or do you prefer to think things out for yourself? Do you seek answers to BIG questions such as how to really know that something is true, or how to be good and fair to all people? Do you suspect that maybe, just maybe, the truth is out there? If YOU have a curious, enquiring mind, then this book is exactly what you're looking for.'
---
Everything all at once by Steven Camden
'It's about fitting in, finding friends and falling out, loving lessons, losing it, worrying, wearing it well and worshiping from afar.'
---
Beverly, Right Here by Kate DiCamillo
'Beverly Tapinski has run away from home plenty of times before, but now that she's fourteen she figures it's not running away. It's leaving.
Determined to make it on her own, Beverly finds a job and a place to live and resolves not to depend on anyone – or have anyone depend on her.
But despite her best efforts, she can't help forming connections with those around her. And as she does, Beverly begins to see herself through their eyes.'
---
Unlocking the Universe by Stephen & Lucy Hawking
'What would it have been like to walk the lava-filled Earth four and a half billion years ago?
How would it feel to stand beside an erupting volcano? Or take your first step on the surface of the Moon?
And what would you do if robots took over the world?
Lucy and Stephen Hawking's George's Secret Key to the Universe series was a global hit, and for the first time the fascinating real-life facts and scientific theories from the books have been collected in to one volume – alongside brilliant brand-new content from key scientists from all over the globe. Beautifully illustrated by Jan Bielecki and absolutely bursting with facts and figures, this is the perfect guide to everything you've ever wanted to know about the universe.'
---
Charlotte Bronte's Jane Eyre a retelling by Tanya Landman
'After a miserable childhood, the offer of a job at Thornfield Hall seems to promise Jane Eyre a brighter future.
But joyless laughter echoes along its corridors. Strange things happen in the dead of night. Secrets lurk in the attic.
When Jane meets the owner of Thornfield Hall – the enigmatic, brooding Mr Rocherster – her life is changed forever. For better? Or for worse?'
---
Simone Biles: Golden Girl of Gymnastics by Sally J. Morgan
'In 2016, a young gymnast won four gold medals at the Olympics
Discover the story of Simone Biles, superstar athlete and world champion! On a trip to the local sports center a as child, Simone discovered her natural talent for gymnastics. She signed up for regular training sessions and was soon performing incredible routines at competitions. Despite a challenging start in life, Simone has gone on to become one of the world's greatest athletes.'
---
Where the World Turns Wild by Nicola Penfold
'Animals, trees, flowers, our city forbids them all…
For juniper and her little brother Bear, escaping their cage of a city has always been a secret dream. But when scientists discover the siblings are key to a merciless plan, their escape becomes more than that. Now it's a flight for their lives.
As Juniper and Bear journey further from the city, they soon learn that there's cruelty in nature as well as beauty. Will they ever find the home they are searching for?'
---
Seven Ghosts by Chris Priestley
'Jake and the other finalists in a story-writing competition have been invited to a stately home for a tour like no other. As their guide leads them through grand rooms, hidden nooks and magnificent grounds, they are about to hear the stories of seven ghosts who haunt these walls.
But strange shapes and shadows follow Jake as he journeys through the house. The tour guide's behaviour becomes ever more suspicious. With each tale that he hears, Jake begins to feel more uneasy, and soon he will discover that something is very, very wrong…'
---
Look Both Ways by Jason Reynolds
'When the bell rings and school is finished for the day, the walkers are finally set free. For ten blocks they have no-one telling them what to do; they can talk about bogies, skateboard, plan dramatic escapes, make jokes, face bullies, and hear about the school bus that fell from the sky…
From hilarious escapades to brave challenges, join the walkers for one more journey and many, many detours…'
---
Pumpkin Heads by Rainbow Rowell & Faith Erin Hicks
'Deja and Josiah are seasonal best friends.
Every Autumn, all through high school, they've worked together at the best pumpkin patch in the whole wide world. They say goodbye every Halloween, and they are reunited every September 1st.
But this Halloween is different – Josiah and Deja are finally seniors, and this is their last season at the pumpkin patch. Their last shift together. Their last goodbye.
Josiah's ready to spend the whole night feeling melancholy about it. Deja isn't ready to let him. She's got a plan: what if instead of moping they went out with a bang?
What if their last shift was an adventure?'
---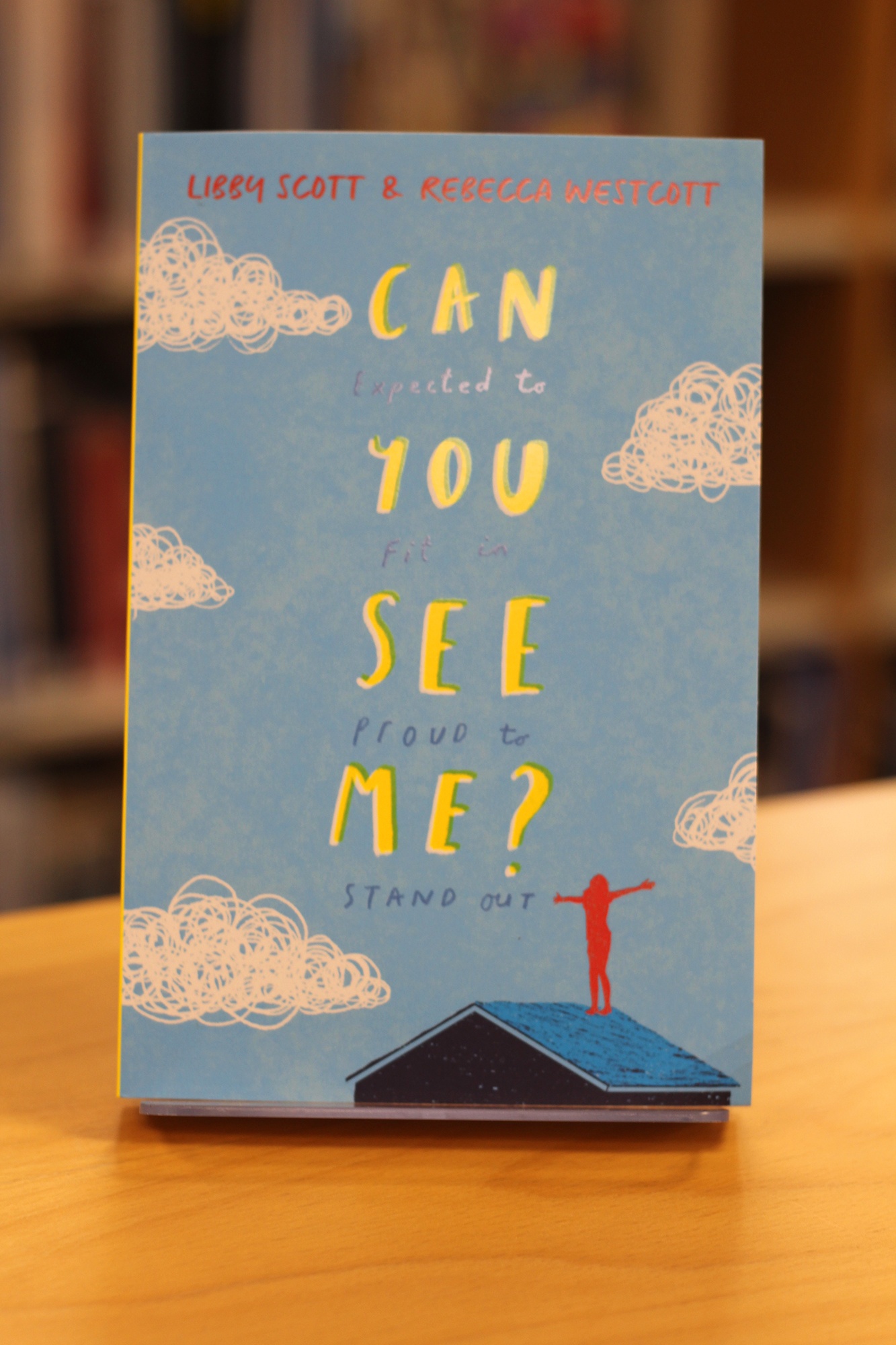 Can you see me? by Libby Scott & Rebecca Westcott
'Tally is autistic, but she hides it as much as she can. She knows how uncomfortable people feel around her – they don't understand Autism. They don't understand her.
By masking her autism, Tally is hiding her real self. But when your real self is fierce and wonderful, it can't stay hidden forever.'
---
Clean Getaway by Nic Stone
'How to go on an unplanned road trip with your Grandma: Grab a suitcase. Fasten your seatbelt. Use the Green Book.
Buckle up for an always exciting (and sometimes surprising) road trip through the American South with Scoob, an eleven-year-old boy who is about to discover that things aren't always what they seem…his Grandma included.'
---
Malamander by Thomas Taylor
'Who will uncover the secret of the Malamander?
In the basement of the Grand Nautilus Hotel, a mysterious girl crashes into Herbie Lemon's room and cries, "Hide me!"
In the window of the Eerie Book Dispensary, a mechanical mermonkey sits and waits.
And out beyond the pier, something stirs. Could the legendary malamander have returned?'
---
100 Things to Know About Saving The Planet
'Treating jaguars like people could stop them from dying out.
Protecting a forest could help protect the sea.
Recycled jeans can keep houses warm.
A walking bus cuts pollution from cars
Eating less beef saves water
Scientists knit sweaters to save the penguins.
Painting buildings white cuts carbon emissions
A see vault guards crops against climate crisis'
---
To borrow any of these books, please email your request to Mrs Downing library@uvhs.uk or complete this online form.