More in this Section
Library News - New Books
New to the library - June 2021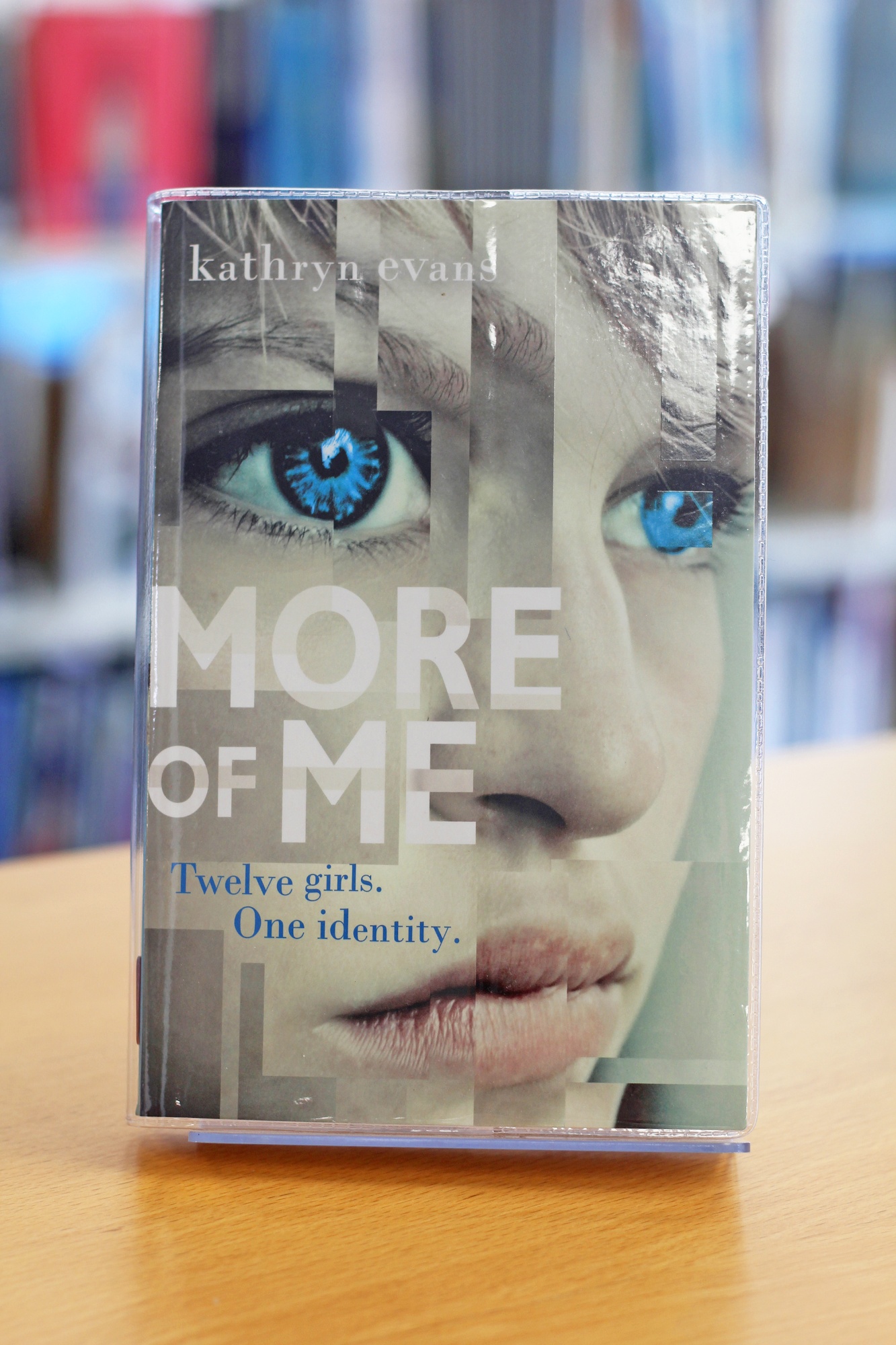 More of Me by Kathryn Evans
The world must not know about our freakery.
Teva's life seems normal: school, friends, boyfriend. But at home she hides and impossible secret. Eleven other Tevas.
Because once a year, Teva separates into two, leaving a younger version of herself stuck at the same age, in the same house…watching the new Teva live the life that she'd been living. But as her seventeenth birthday rolls around, Teva is determined not to let it happen again. She's going to fight for her future. Even if that means fighting herself.
---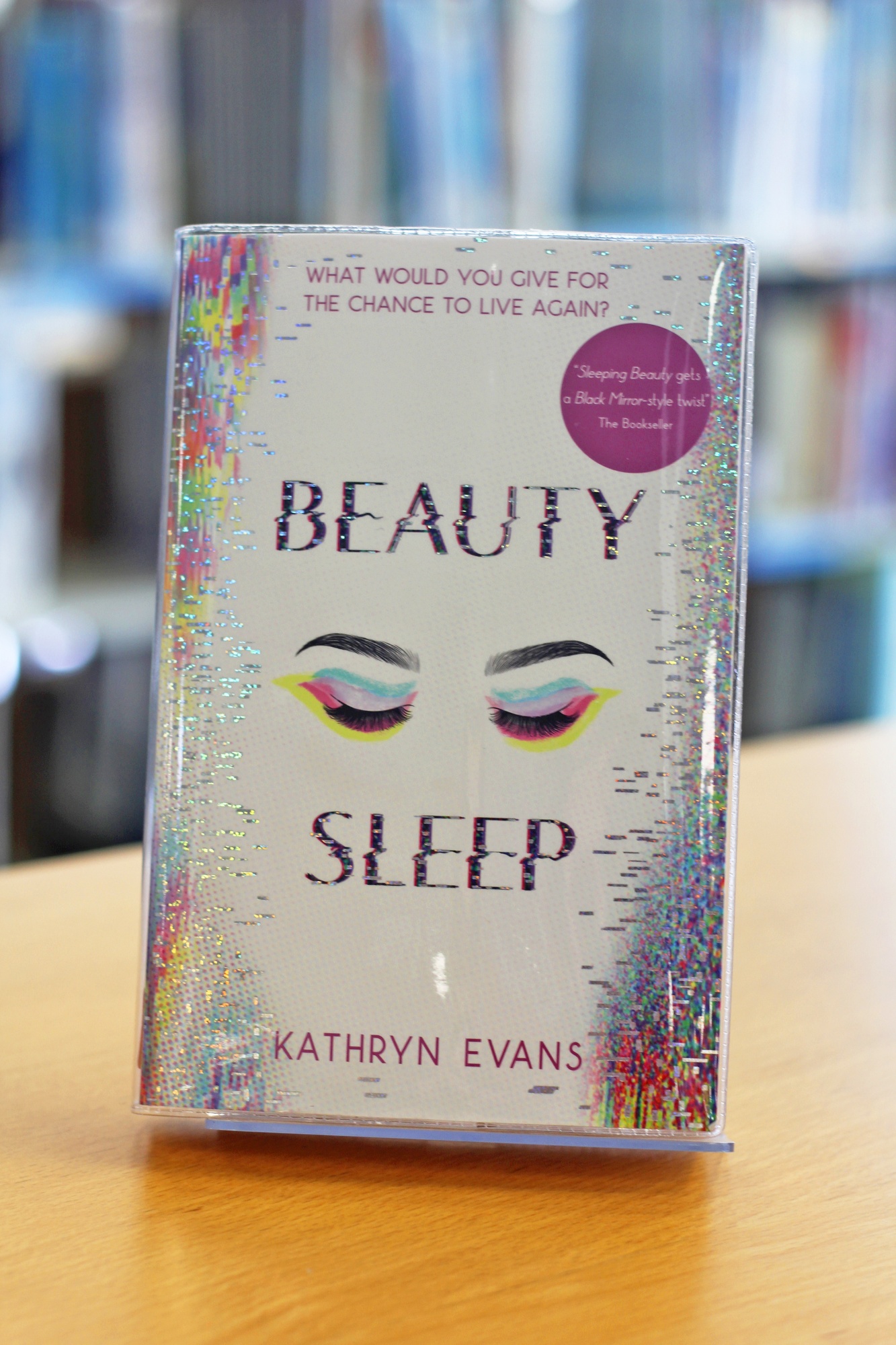 Beauty Sleep by Kathryn Evans
Who am I? What am I? When am I?
Laura can't remember who she is. But the rest of the world knows. Because Laura is famous – a dying girl who was frozen until she could be cured. A real-life Sleeping Beauty.
But what happens when you wake up one day and the world has moved on forty years? Could you build a new life – while solving the mystery of what happened to the old one?

---
The Door that lead to where by Sally Gardner
Sixteen-year-old AJ Flynn holds a key in his hand. It has his name and date of birth on it.
But it's a key to a door that leads to where? Or when?
On the other side of the door is a tumbledown house, a city booming with trade, and a murder mystery that echoes through the centuries.
AJ steps through the door and finds himself at the centre of it all. It is London and it is 1830.
Life is tough in 1830 – sickness, murder and crime abound – but is it so different from the London of now that AJ and his friends know?
AJ needs to find the answers to the mystery and decide where he belongs.
---
Fearless by Liam Hackett
You can be Fearless, you can be your true confident self.
Find out what it is that's holding you back – then use the tools provided by anti-bullying and empowerment expert Liam Hackett to uncover the true you.
Break free of labels, smash through stereotypes, overcome your fears. Be FEARLESS. Be YOU!
---
Nightfall by Jake Halpean and Peter Kujawinski
The sun is a sliver of light on the horizon. The weather is turning cold. The dark is rising. And soon it will be night.
On Marin and Kana's island, sunrise doesn't come every twenty-four hours – it comes every twenty-eight years. The twins and the rest of their village are making preparations to leave, but Marin finds the eerie rituals frustrating. Locks must be taken off doors, tables must be set as if for dinner – but no one will tell her why.
And then, just as they are about to sail, Marin and Kana's best friend Line goes missing. They know where he has gone, and that they are the only ones who will risk saving him. But will the ships wait?
Night is falling. Their island is changing. And something is stirring in the dark.
---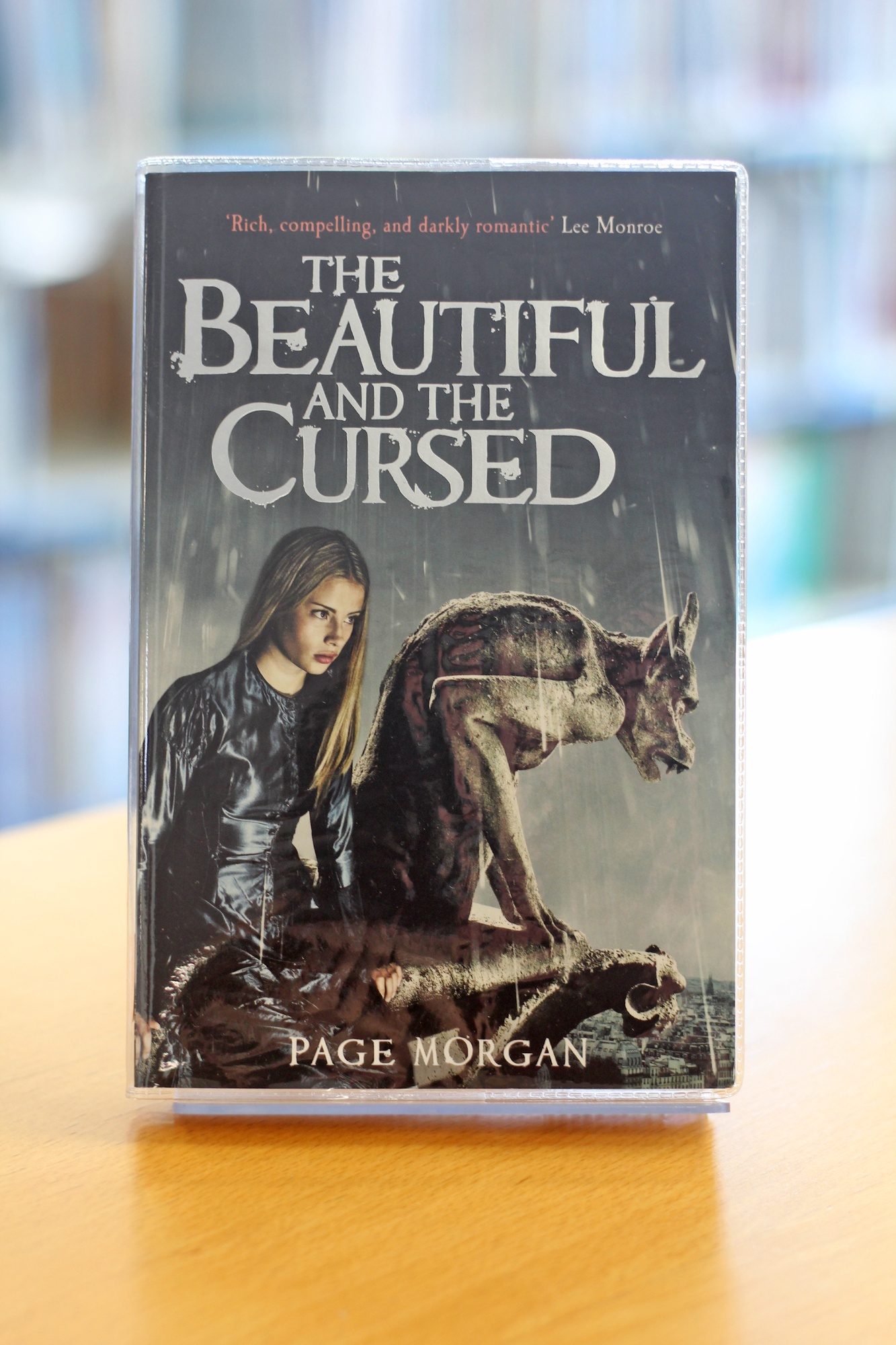 The Beautiful and the Cursed by Page Morgan
Ingrid Waverly is a girl to be reckoned with.
Faced with their beloved bother's mysterious disappearance, Ingrid and her sister Gabriella move to Paris, determined to find him. But instead, the sisters are drawn into a terrifying underworld – watched over by Luc and Nolan, two impossibly handsome protectors with dark secrets of their own…
Amongst the Gothic streets and alleys of nineteenth century Paris, otherworldly secrets, deadly attractions and hidden powers stalk Ingrid and Gabriella, and love is found in the most unexpected ways. A thrilling and forbidden romance.
---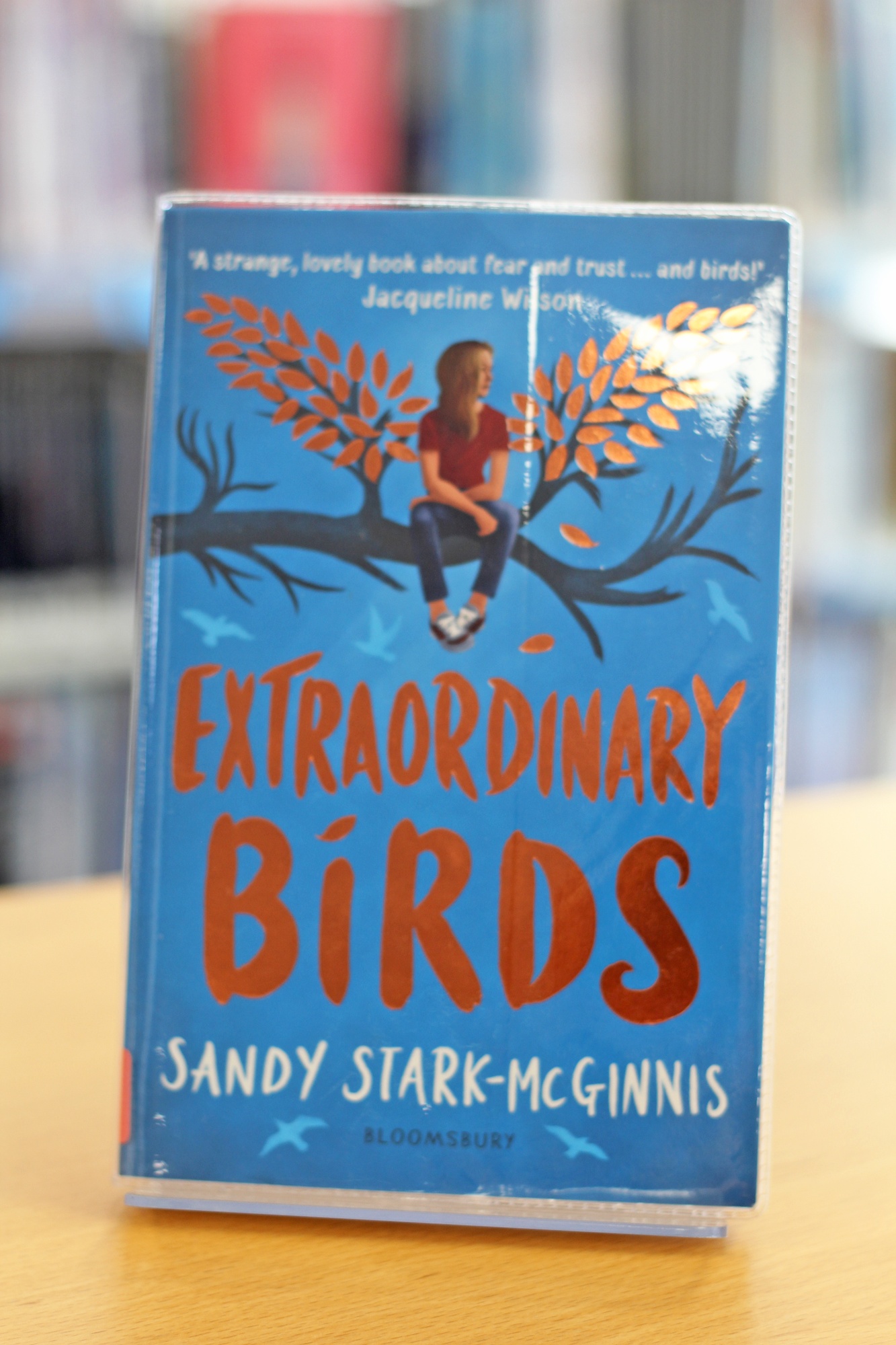 Extraordinary Birds by Sandy Stark-McGinnis
December knows two things:
1. Birds
2. How to get kicked out of foster homes
Because, really, December is a bird, waiting for the day she can fly away. The scar on her back is where her wings are trying to break free – it's the only story that makes sense. Or is it?
When she is placed with Eleanor, a new foster mum, December begins to see what 'home' means in a new light. Could December finally have found a place where she belongs?
---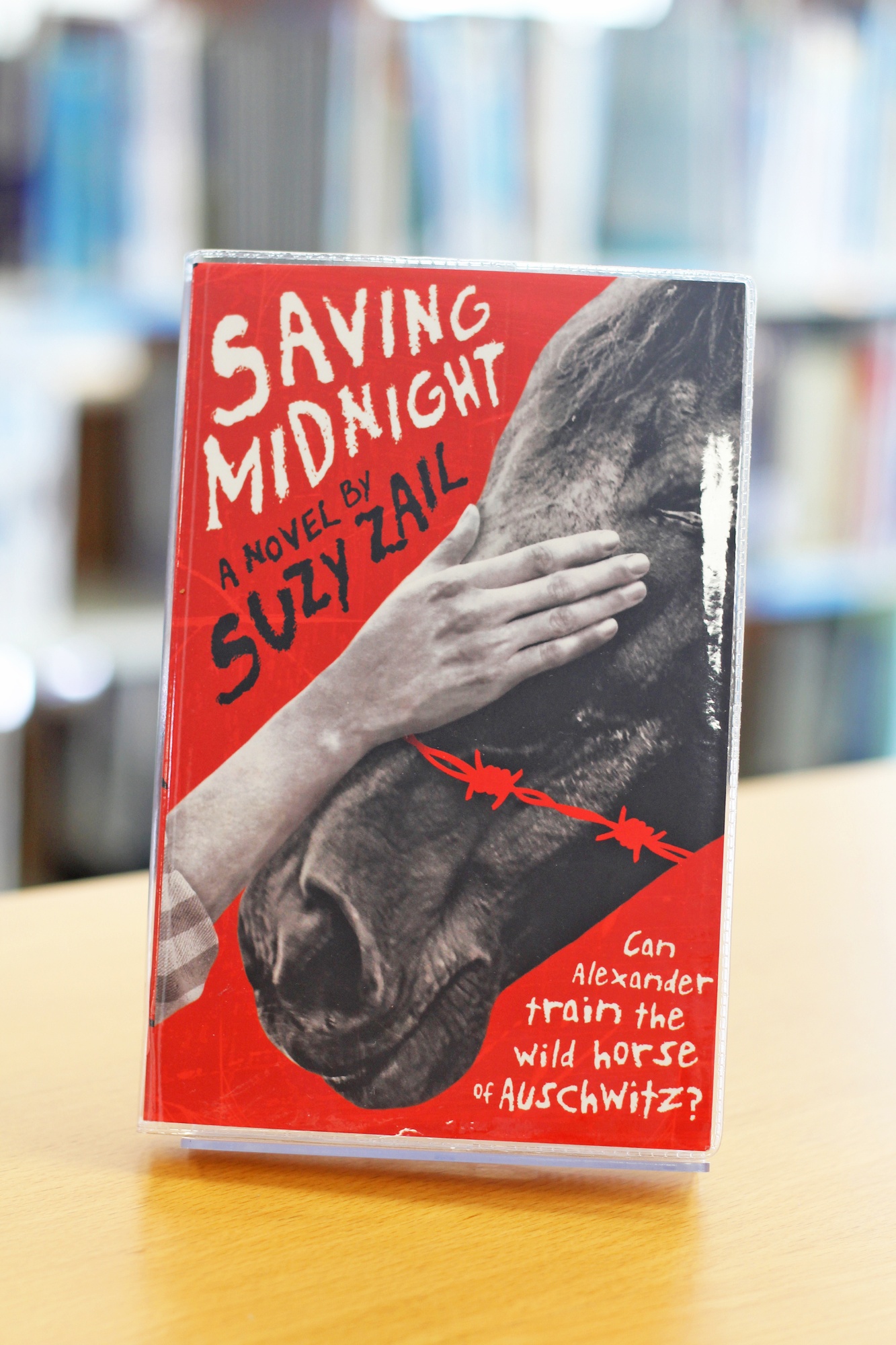 Saving Midnight by Suzy Zail
Alexander Altman doesn't need to look at the number tattooed on his arm – A10567. He already knows it by heart.
He also knows that to survive Auschwitz he has to toughen up.
When he is given the job of breaking in the commander's new horse, their survival becomes entwined. Alexander knows the animal is scared and damaged, but he knows he must win its trust.
If he fails, they will both be killed.
---
Alice's Adventures in Wonderland by Lewis Carroll
Originally conceived by its author as an entertaining story for Alice Liddell, the daughter of an Oxford dean, Alice's Adventures in Wonderland, the fantastic tale of the young Alice's encounters with the White Rabbit, the Cheshire Cat, the Mad Hatter and the Queen of Hearts, has captures the imaginations of young and old throughout the world since it was first published in 1865. In addition to the vivid and unforgettable characters, it is the book's experimental style, linguistic inventiveness and myriad of jokes and puzzles that account for the timeless fascination it inspires.
Published to coincide with Alice in Wonderland's 150th anniversary, this volume includes John Tenniel's iconic drawings, the sequel Through the Looking Glass and a facsimile of Alice's Adventures under Ground, the early manuscript version of the novel illustrated by Lewis Carroll himself.
---
Pollyanna by Eleanor H. Porter
The orphan girl Pollyanna moves in with her strict aunt in New England. Despite a difficult start, Pollyanna's exuberance and positivity affect everyone who meets her, and she spreads joy and love wherever she goes. But when tragedy strikes, Pollyanna finds her optimistic attitude tested, and she must learn to find happiness again.



---
The Complete Peter Pan by J.M Barrie
The boy who wouldn't grow up, Peter Pan has the power of flight and lives on a magical island. But he is fascinated by Mrs Darling's bedtime stories for her children and makes secret night-time visits to their London home. One evening he loses his shadow, and after the Darlings' daughter Wendy helps him reattach it, he invites her to fly away with him on an extraordinary adventure.
In addition to the famous 1911 novel Peter and Wendy, which contains the much loved adventures of Peter Pan in Neverland, featuring iconic characters like Tinker Bell and Captain Hook, this volume includes the celebrated stage version on which Peter and Wendy is based, as well as Peter Pan in Kensington Gardens, in which Peter is a seven-day-old infant who consorts with birds and fairies and sails on the Serpentine in a thrush's nest.
---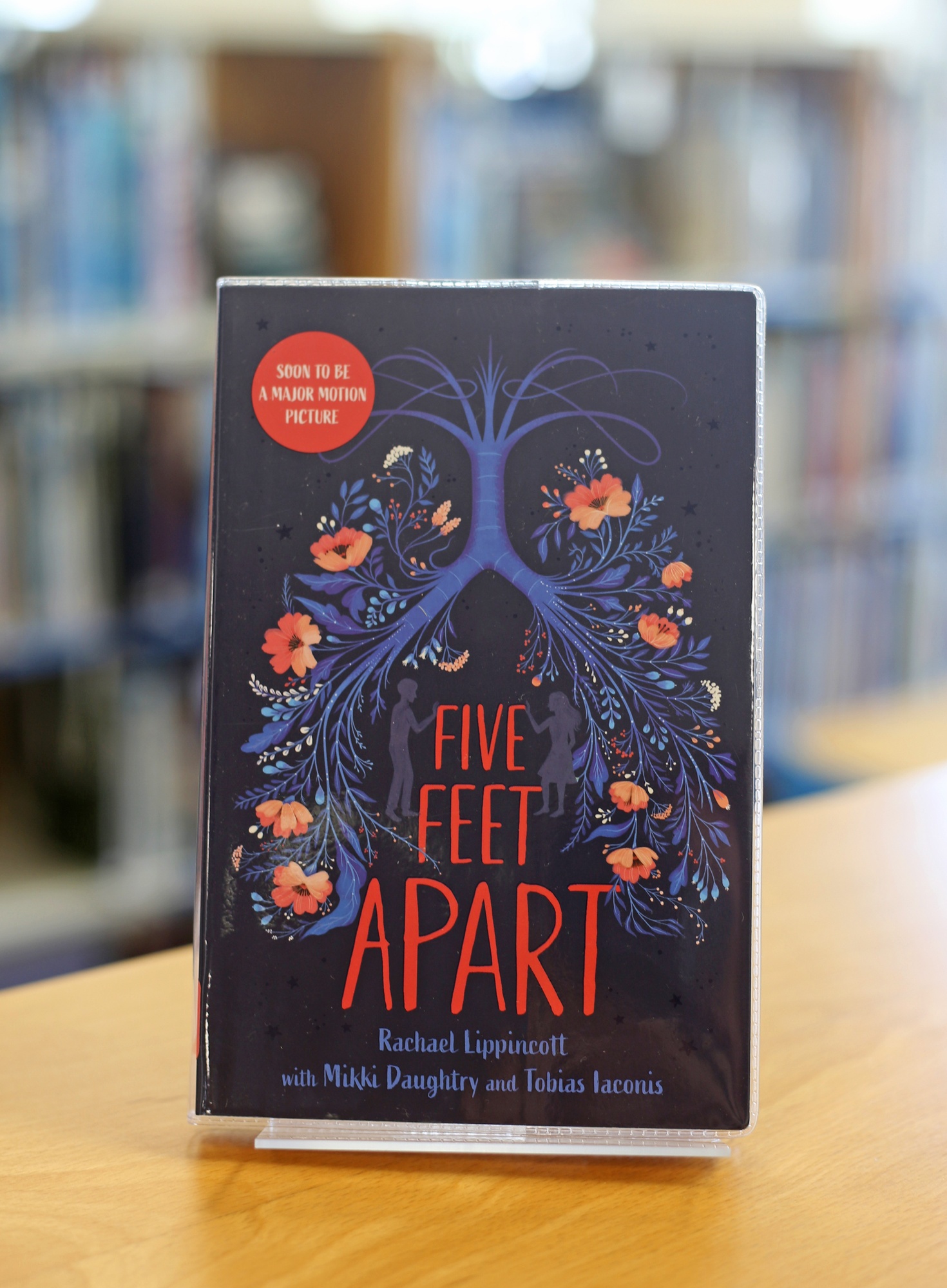 Five Feet Apart by Rachael Lippincott, Mikki Daughtry and Tobias Laconis
Can you love someone you can never touch?
Stella Grant likes to be in control – even though her totally out-of-control lungs have sent her in and out of hospital most of her life. What Stella needs to control mos is her distance from anyone or anything that might pass along an infection and jeopardize the possibility of a lung transplant. Six feet apart. No exceptions.
The only thing Will Newman wants to be in control of is getting out of this hospital. In one week he'll turn eighteen, and then he'll be able to unplug himself from all these machines and actually go and see the world.
Will's exactly what Stella needs to stay away from. But now six feet doesn't feel like safety. It feels like punishment. What if they could steal back just a little bit of the space their broken lungs have stolen from them? Would five feet apart really be so dangerous if it stops their hearts from breaking too?
---
Insignia by S.J Kincaid
Fourteen-year-old Tom Raines looks set to go the same way as his listless, gambling addict of a father, with no hope for the future – until one day everything changes.
Tom is recruited by the State to become a Combatant: one of an elite group of teen soldiers, chosen for their unique virtual reality skills, to fight World War III in Space!
But is Tom's future really as safe as the army claims? Are there spies, and corruption, in their numbers?
And what happens when you question the rules?
---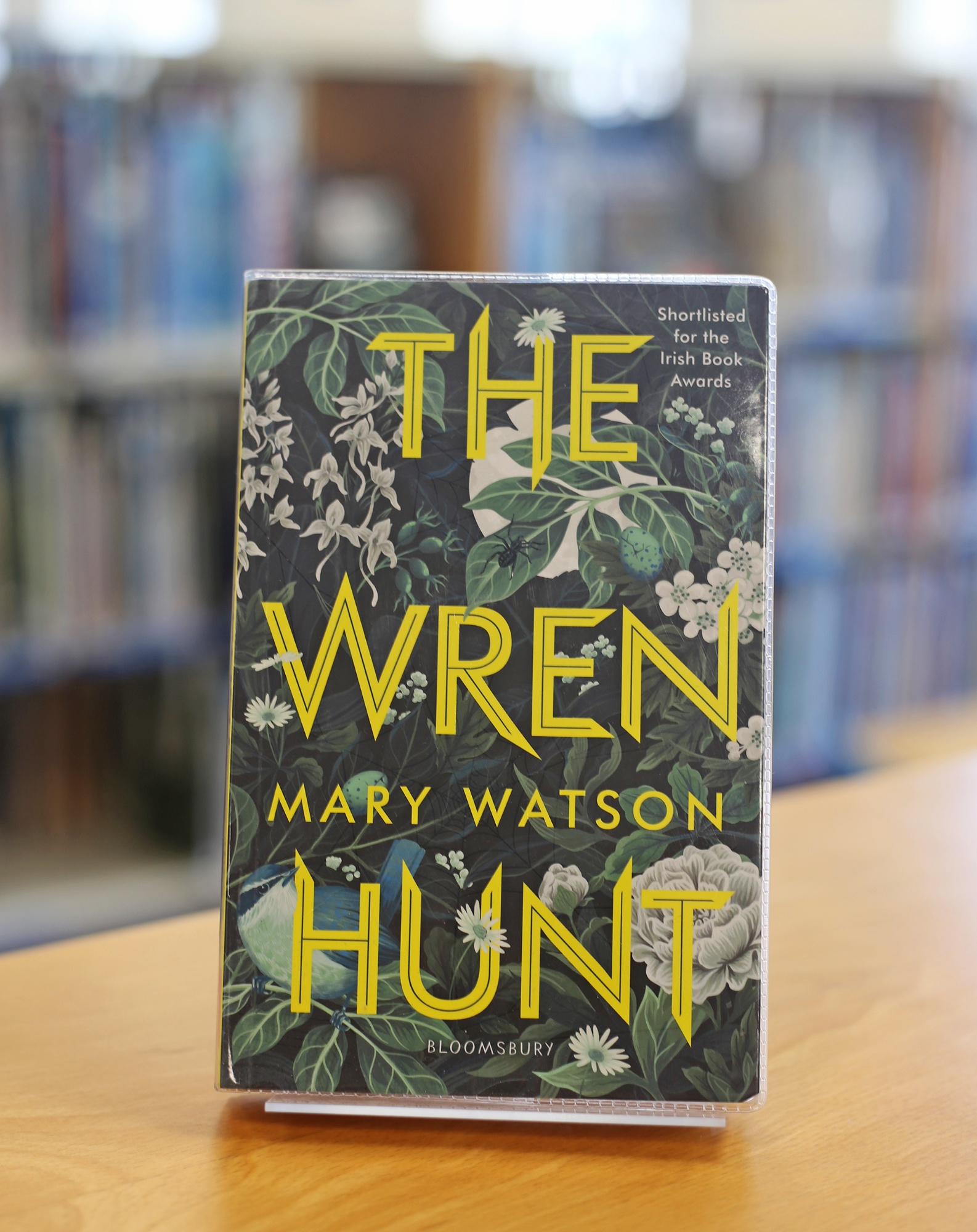 The Wren Hunt by Mary Watson
Every winter, Wren Silke is chased through the forest in a warped version of a childhood game. The boys who hunt her know nothing of her true identity. If they discovered she was an augur, their sworn enemy, the game would turn deadly.
But Wren is on the hunt too. Sent undercover as an intern to the Harkness Foundation – enemy headquarters – her family's survival rests on finding a secret meant to stay hidden.
As the enmity between two ancient magics reaches breaking point, Wren is torn between old loyalties and new lies. And trapped in the most dangerous game of her life.