More in this Section
Future Chef - District Round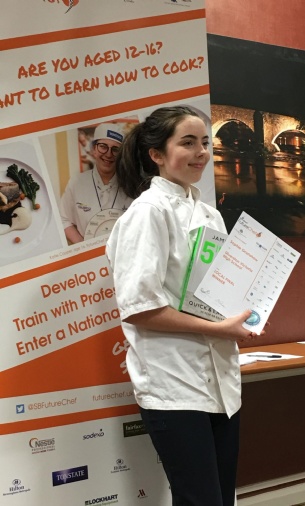 On Monday 4th December, Mr Hall and two students (Sophie Y10, and Braedon Y8) attended Kendal College for the district round of the Springboard Future Chef Competition.
In what was a very exciting evening, UVHS competed against Queen Katherine School, and William Howard School, and contestants were asked to create a hot main course and a hot or cold dessert for two people. Sophie's dishes were squid risotto and damson panna cotta. Braedon produced pork fillet with black pudding, apple, carrots, carrot puree and crispy sage, and a lemon posset and black pepper shortbread.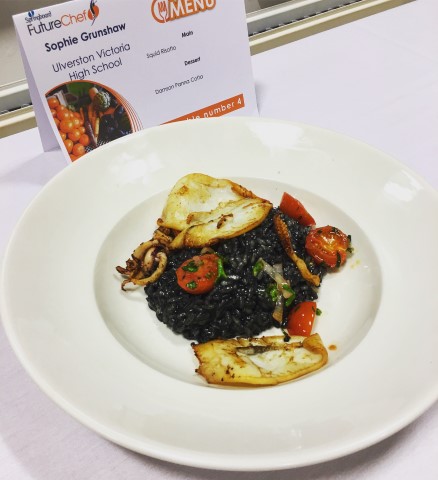 Judges' comments for Sophie's dish included "faultless", and Braedon was commended for his ultra-modern cooking style using equipment like a thermomix, vackpak machine, and water bath.
Dishes from all contestants where to a very high standard, but there could only be one winner. Our very own Sophie has claimed the title and will represent the area in the next stage of the competition in Manchester in February 2018. Sophie will be paired up with a professional chef who will act as her mentor, along with her Food Teacher of course!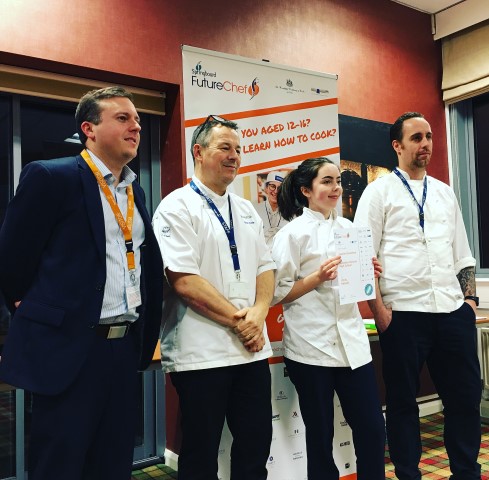 Congratulations to Sophie, Braedon and all the other contestants who entered.