More in this Section
Senior Prize Giving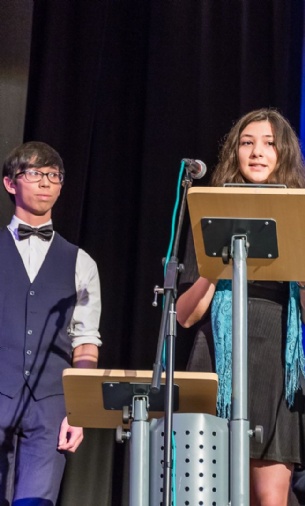 Monday 18th December 2017 was the UVHS Senior Prize Giving Evening for Y11-13 from last academic year. The theme for the evening was 'And They Flew.'
The UVHS Jazz Combo provided music and the group of Drama students gave a recital of the poem 'Come to the Edge.'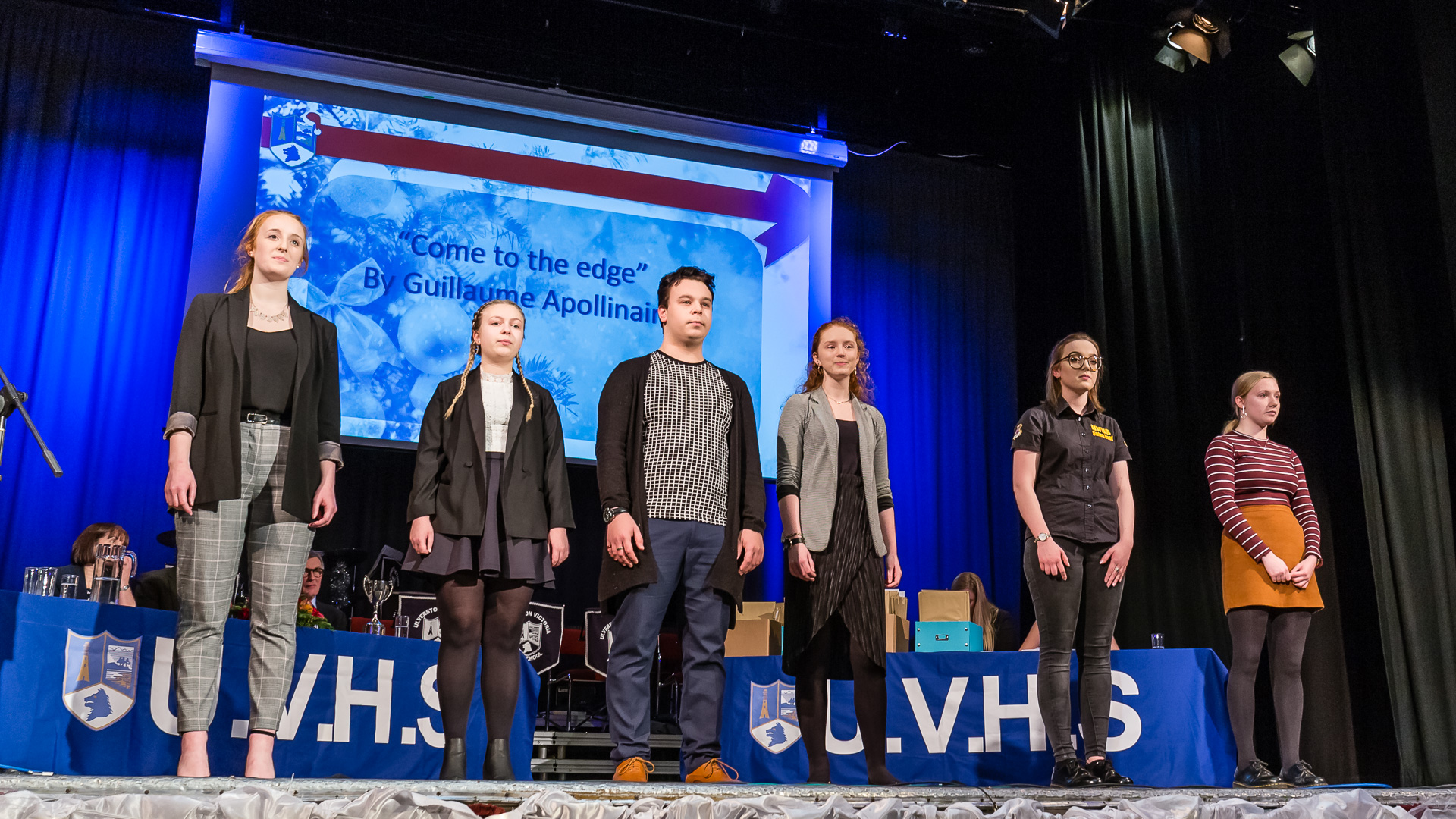 Mr Mike Jeschke from Siemens presented Hannah and Dominic (Y12) with Gold Crest Awards.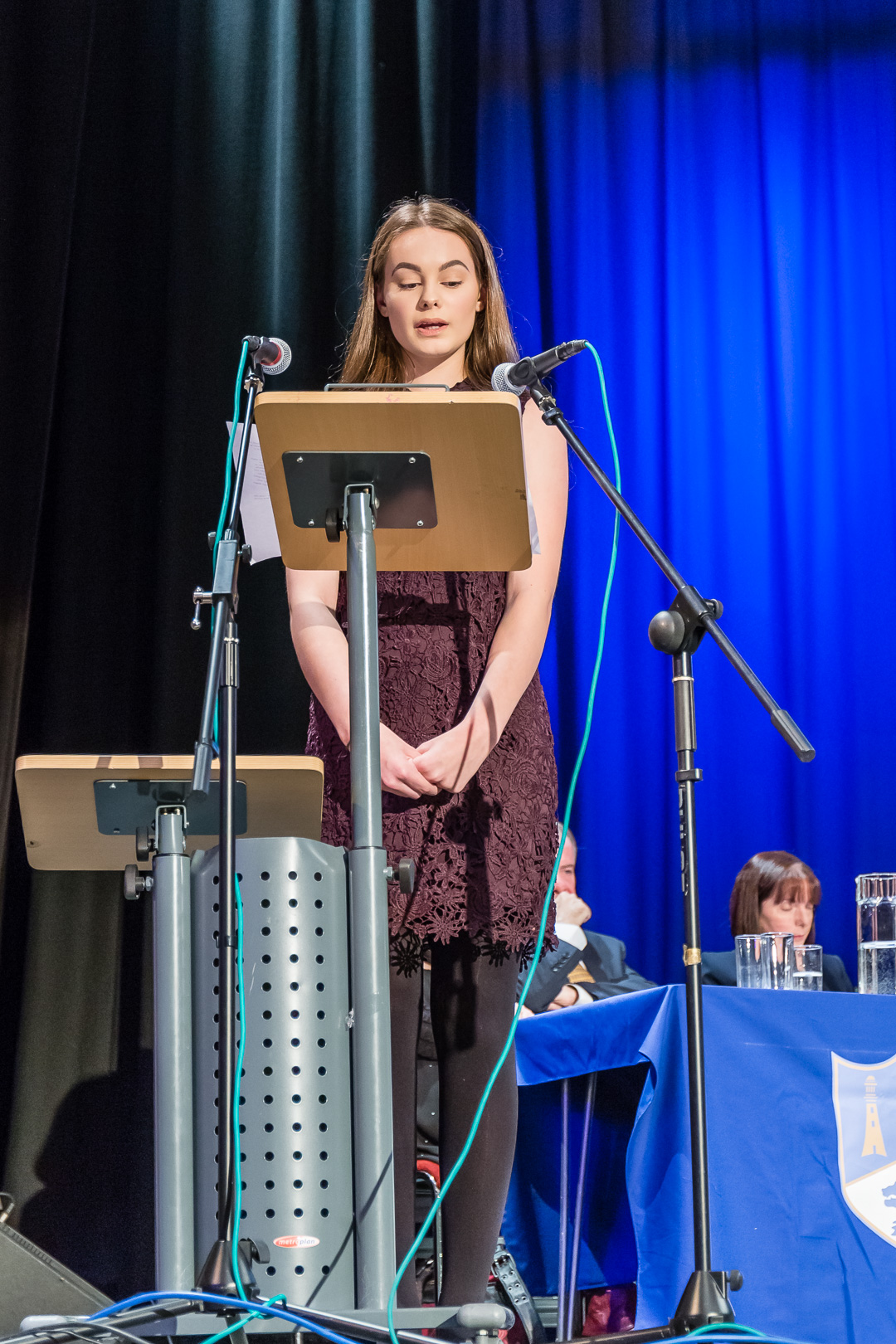 Hannah also spoke about her work experience at the company over the summer holidays.
The Y11 Awards were introduced by Mrs Cooper and included the return of School Colours. The three areas for colours to be awarded were PE, Performing Arts and Orienteering. Half Colours were awarded to students who have been a reliable member of one team or musical ensemble from Y 7 all the way through to Y11; Full Colours were awarded to students who have been committed to two or more teams/groups over the last five years.
Will (Y13) spoke about his experience at Summer School over in America with the Sutton Trust. Will has since been offered a £250,000 bursary to study Computer Science at Harvey Mudd College in California. Grace (Y13) told the audience about her experience with the Model United Nations, which has seen her travel to America and Ireland as a representative.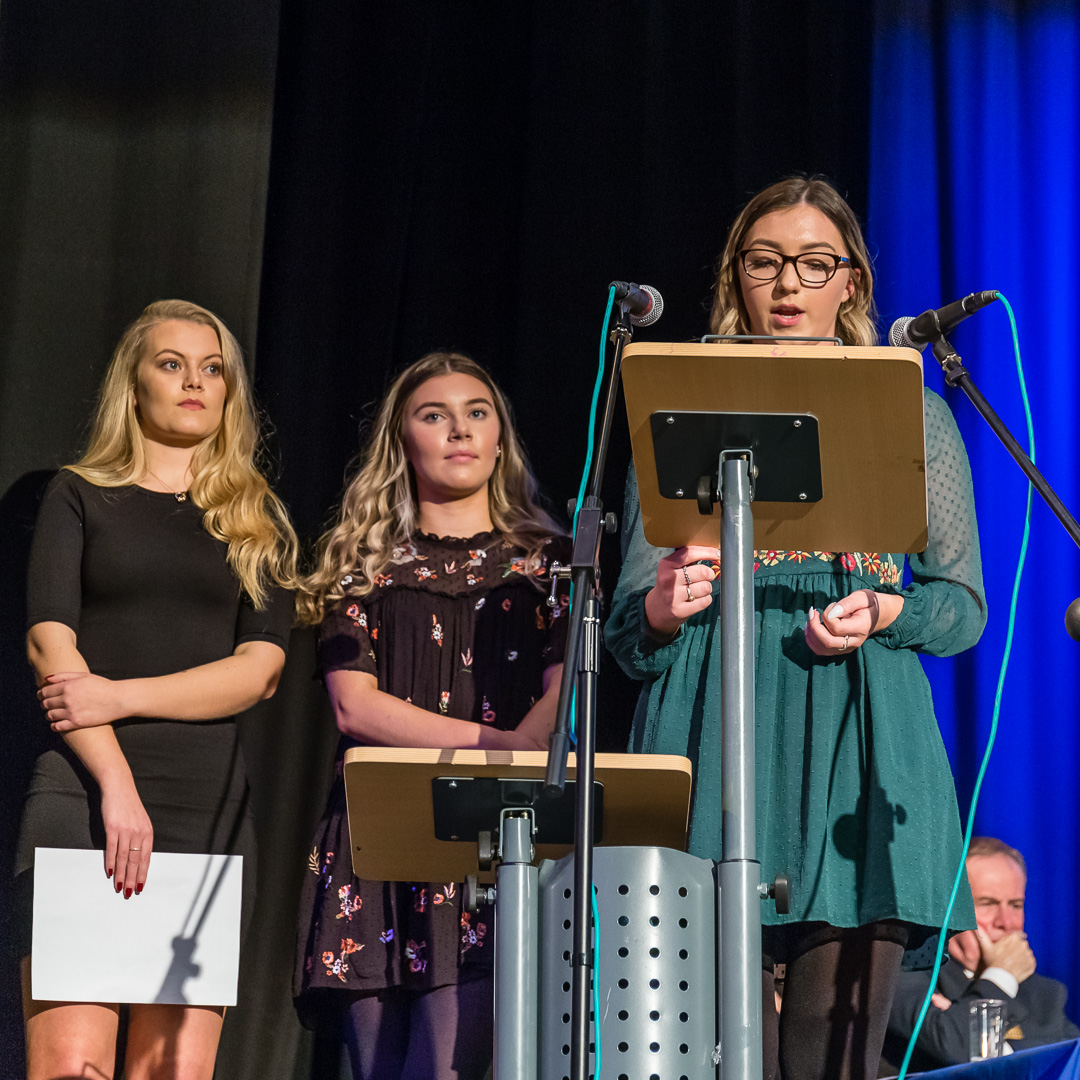 Mr Rastelli introduced the Y12 and Y13 Awards, which were interspersed by speeches from ex-students about their choice of direction and experiences after Sixth Form. Catherine Steur has gone on to a Higher Apprenticeship with JF Hornby, Jasmine McKenna is doing a Higher Apprenticeship at BAE Systems and Georgia Howard has gone to Leeds University.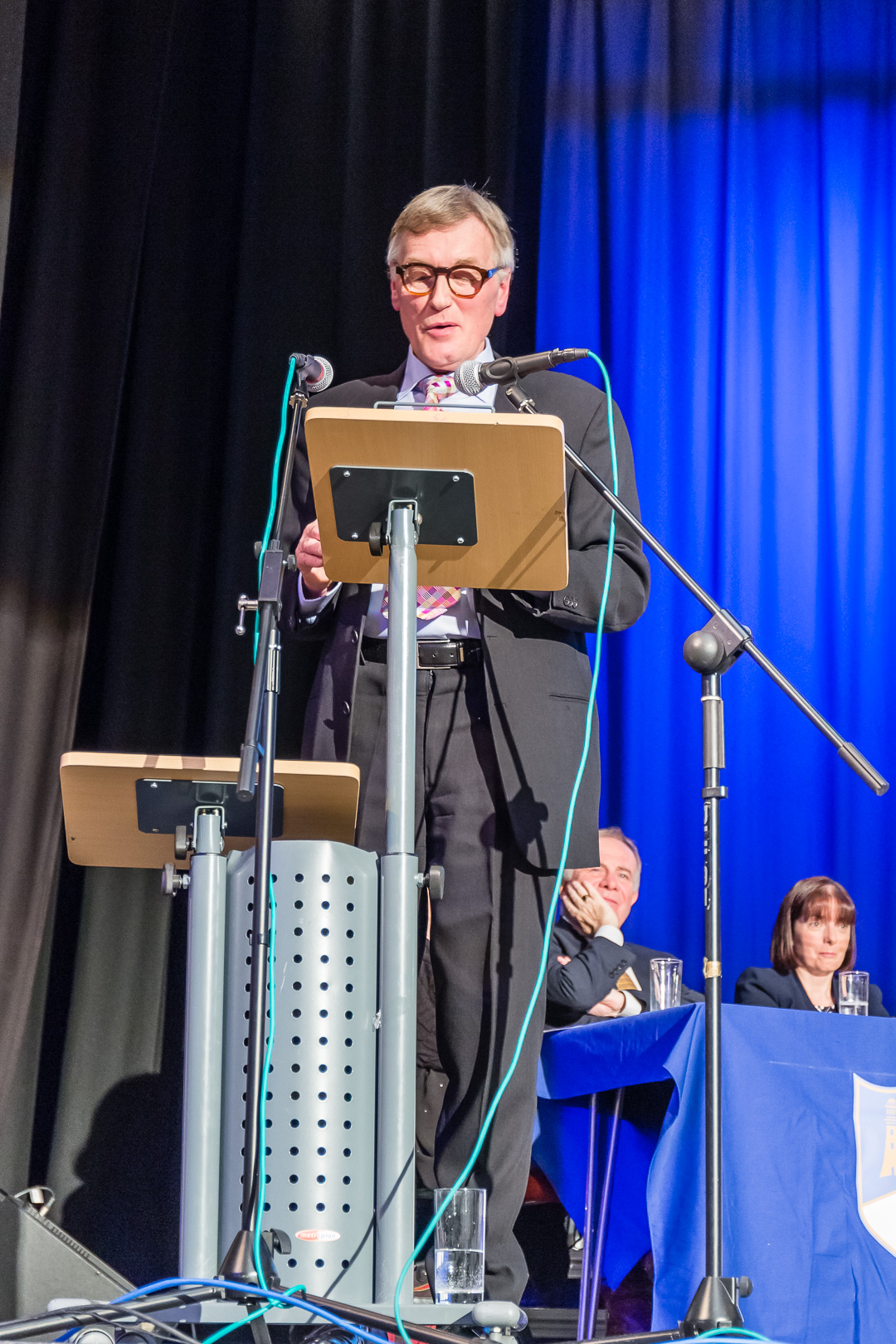 Our guest speaker for the night, Mr Graham Wilkinson, Chief Executive of Kendal College had already had a busy time handing out the year awards and special prizes, spoke of his career path in catering, which included catering for the Royal Family.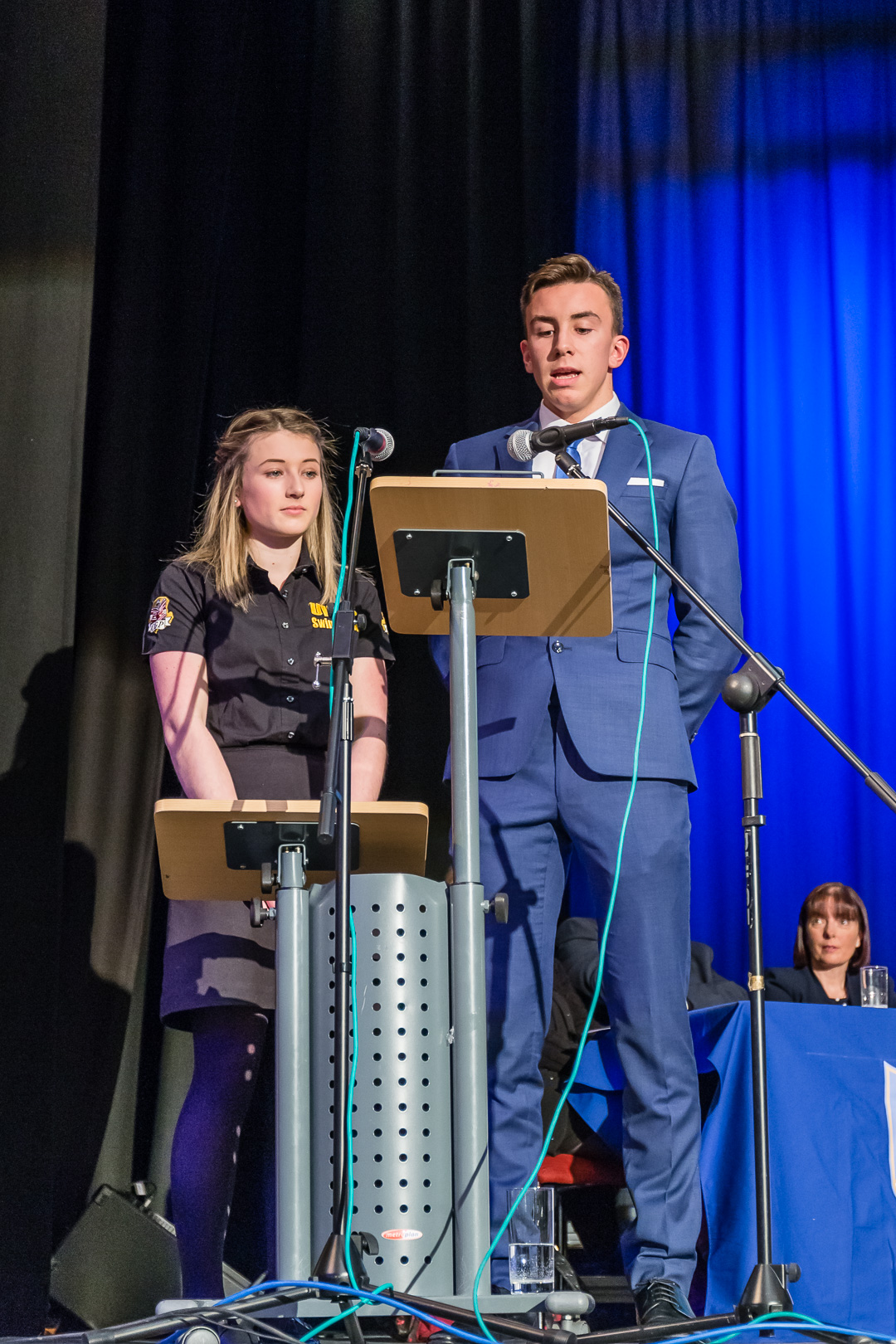 Senior Head Boy Tom and Head Girl Sophie (Y13) gave a vote of thanks to all who attended and sponsored the prize giving.