More in this Section
Brass Masterclass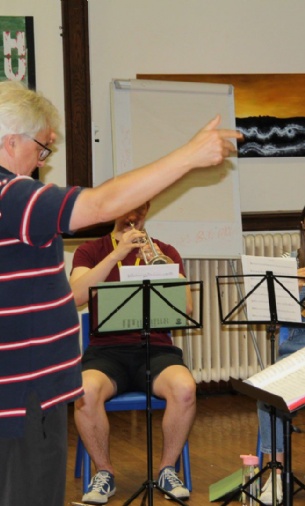 On Friday 15th June UVHS Music Department was excited to welcome internationally renowned trumpeter, Paul Archibald, to the school to lead a masterclass with various brass players and then the Senior Brass Ensemble.
Paul was in Ulverston working with Anthony Hewitt, performing two concerts as part of the International Music Festival, and took a morning out of his busy schedule to work with the musicians of UVHS.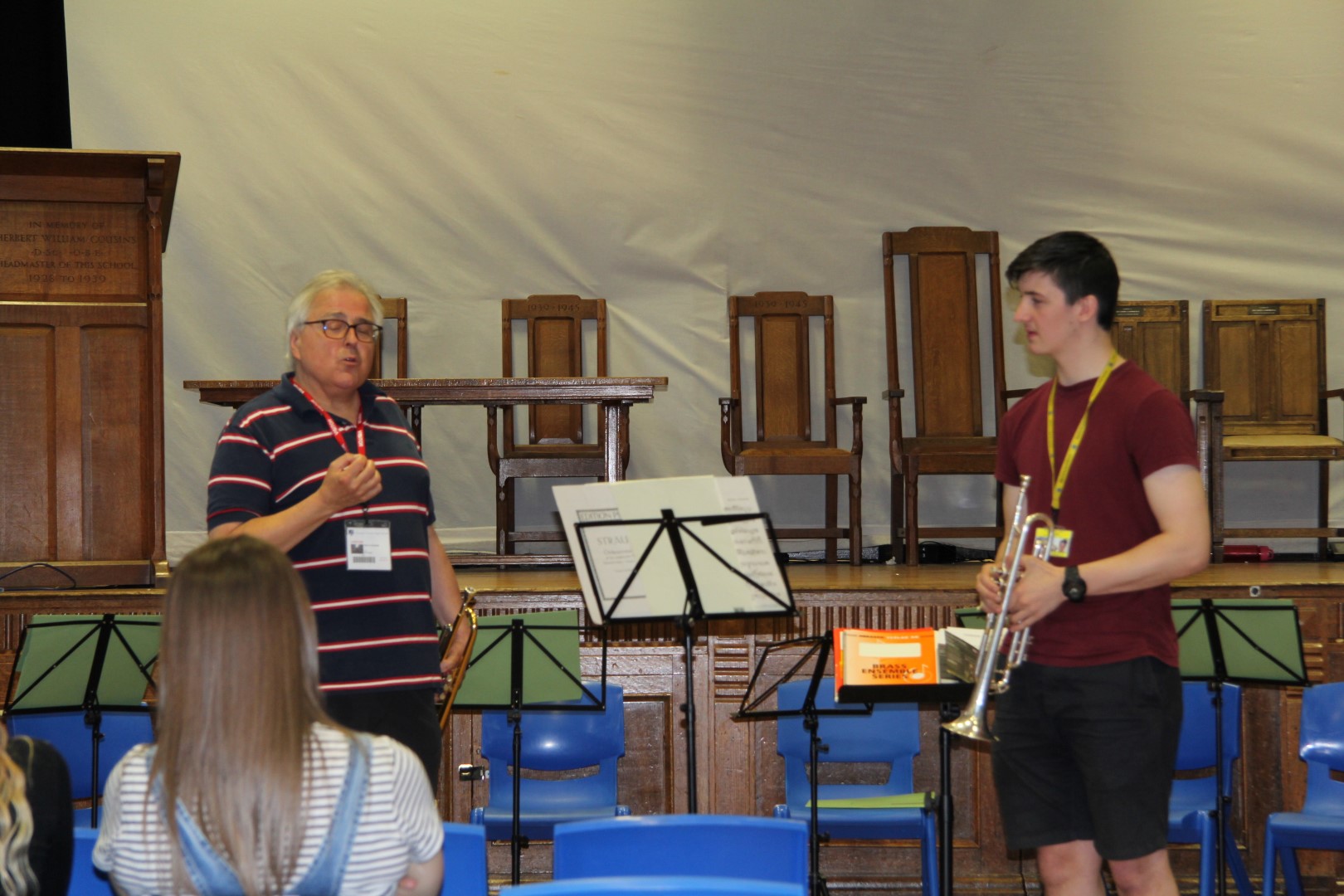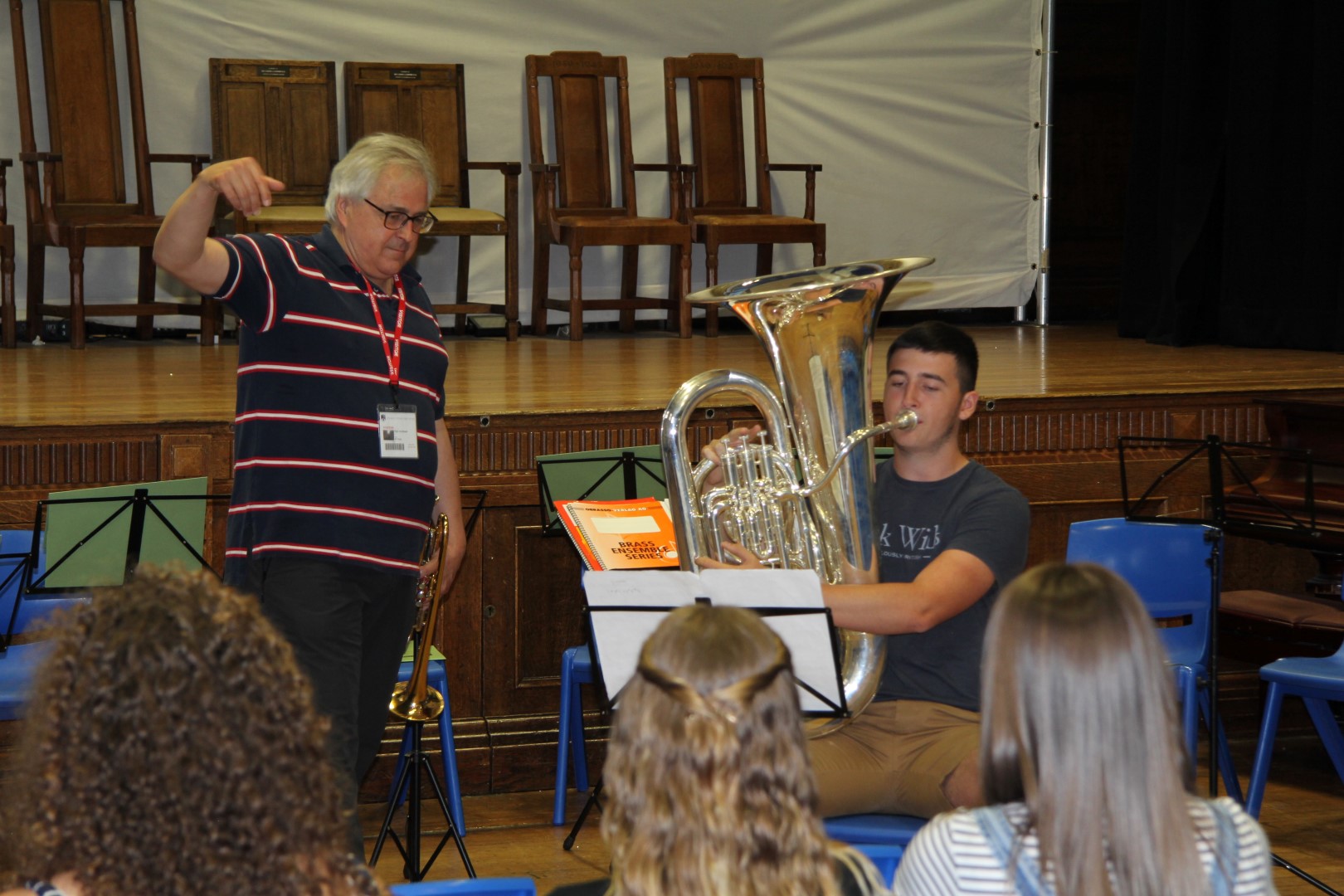 For the first hour, Paul gave public lessons to Emma (trombone), Francis (tuba) and David (trumpet). Everyone in the audience learnt from the advice he was giving to these three players, both of a technical and performance nature. Both Francis and Emma are in Y12 and Paul encouraged them to follow a musical career having listened to, and worked with them. David is in Y13 and has a place at the Royal Birmingham Conservatoire of Music next year – Paul said he thought David had a bright career ahead of him and "look(ed) forward to welcoming him to the profession and possibly working alongside him in the future".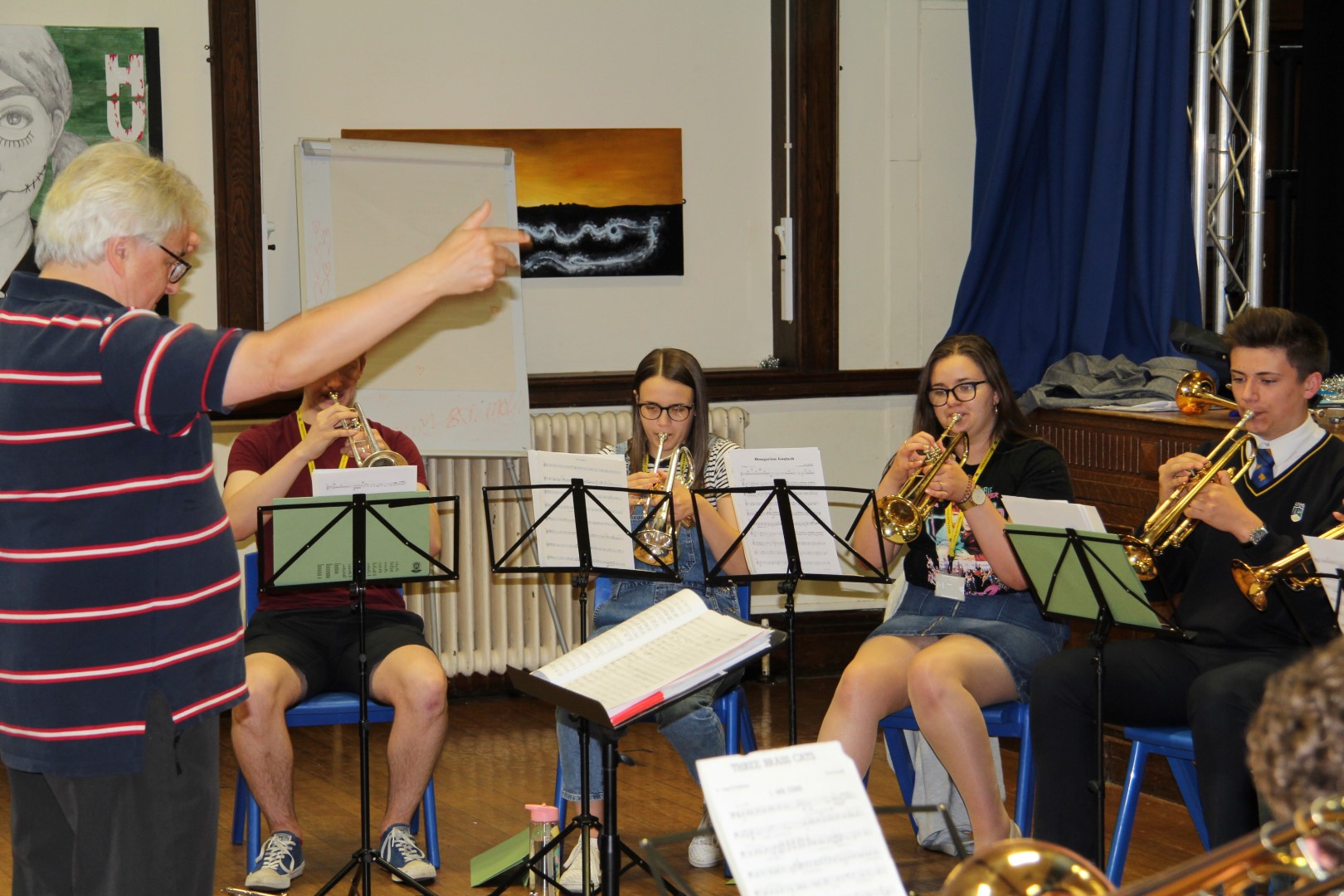 The second half of the masterclass was with the UVHS Senior Brass Ensemble. Paul rehearsed three pieces from their repertoire and discussed the fine points of small-ensemble playing with the students before implementing what they had learnt in performances of excerpts from those pieces.
Richard Butler MBE, Assistant Headteacher and Head of Music said "To have an opportunity like this is really special. Paul is known throughout the world as one of the finest orchestral and ensemble trumpeters and was even an inspiration to me as a young trumpeter when I was studying in London. For our students to receive coaching from such an authority on brass playing really is a 'once in a lifetime' experience for a teenage musician. I saw my students develop their confidence and sound within the 2 hour masterclass and am delighted that Paul was so impressed with them as well. I must thank Anthony Hewitt for arranging this opportunity, as well as Paul for delivering it."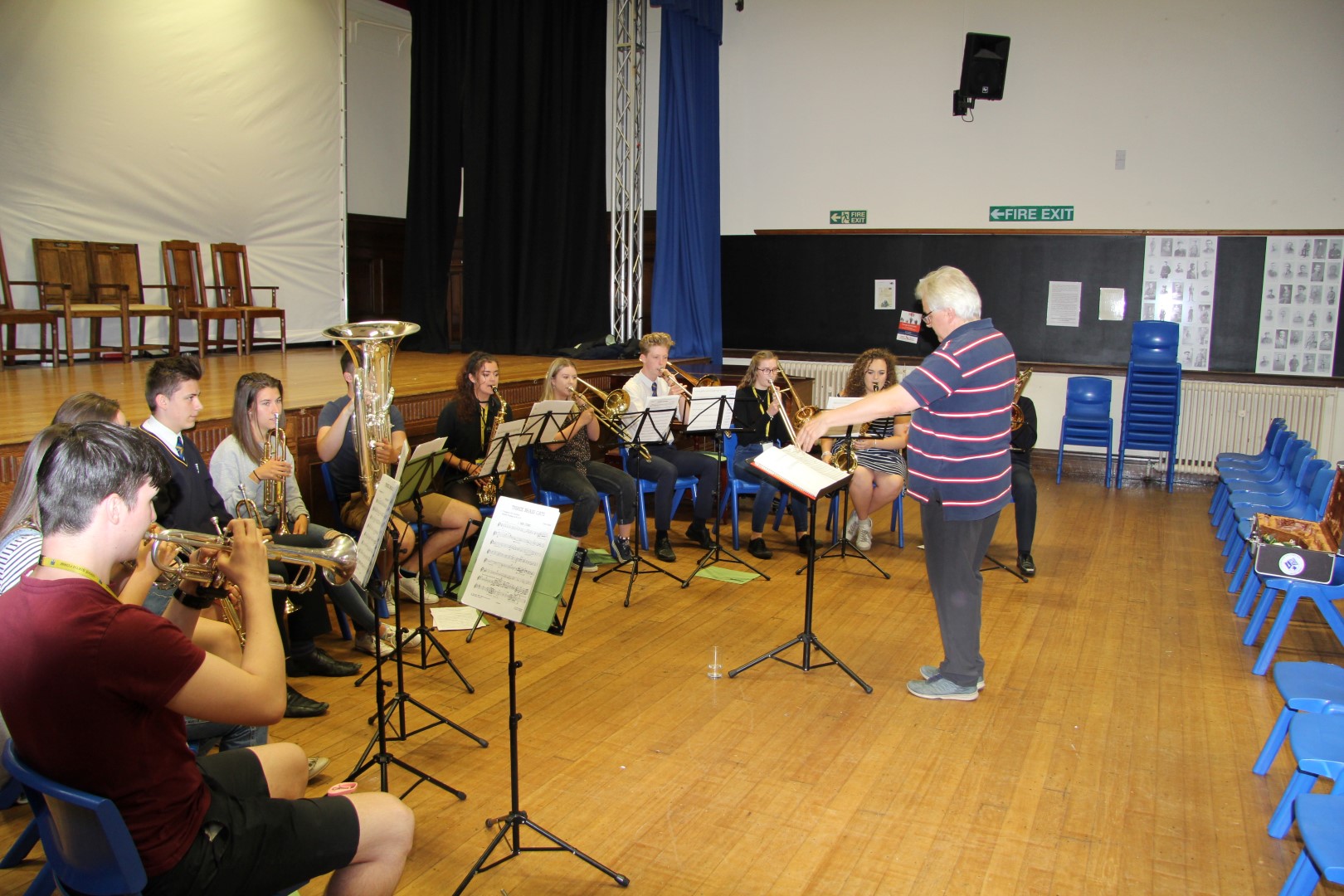 Paul Archibald said "This was a fantastic session for me to be able to work alongside so many good players. It is reassuring to see that Music is so strong and alive in Ulverston when it is struggling in so many other areas of the country. The players that Richard has here are fantastic and I can see that several of them have the potential to go far in the profession."