More in this Section
UVHS Music Summer Term Round Up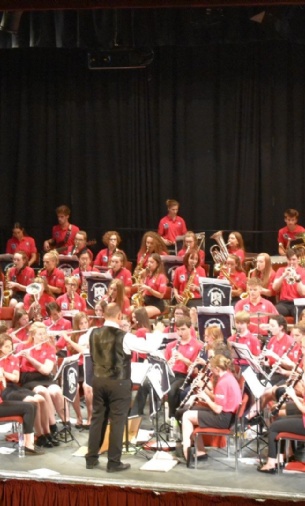 As ever it has been a busy time for the UVHS Music Department.
The UVHS Summer Concert on July 10th was enjoyed by an audience of over 450 in The Coronation Hall. This capped off another very successful year for the UVHS Music Deptartment, which included 2 students winning national composing awards and, of course, Mr Butler being awarded an MBE for services to Music Education.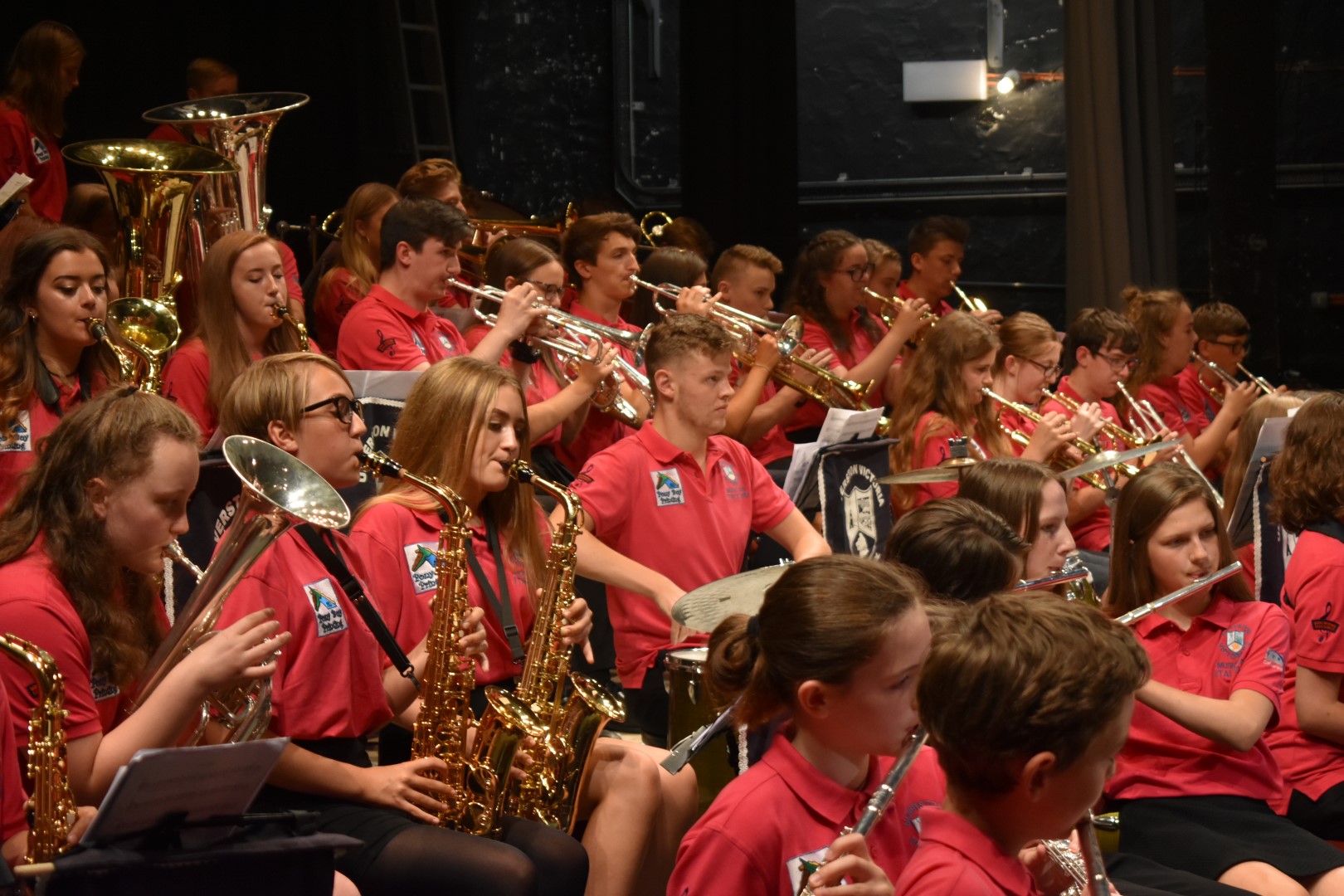 The concert included almost every music group in the school with parents and members of the community getting the opportunity to see how music performance progresses through the school – from the Junior Band and Junior Flute Choir though to the Senior Wind Band and String Orchestra (via the clarinet choir, senior flutes, brass ensemble, choir, chamber choir and sax ensemble).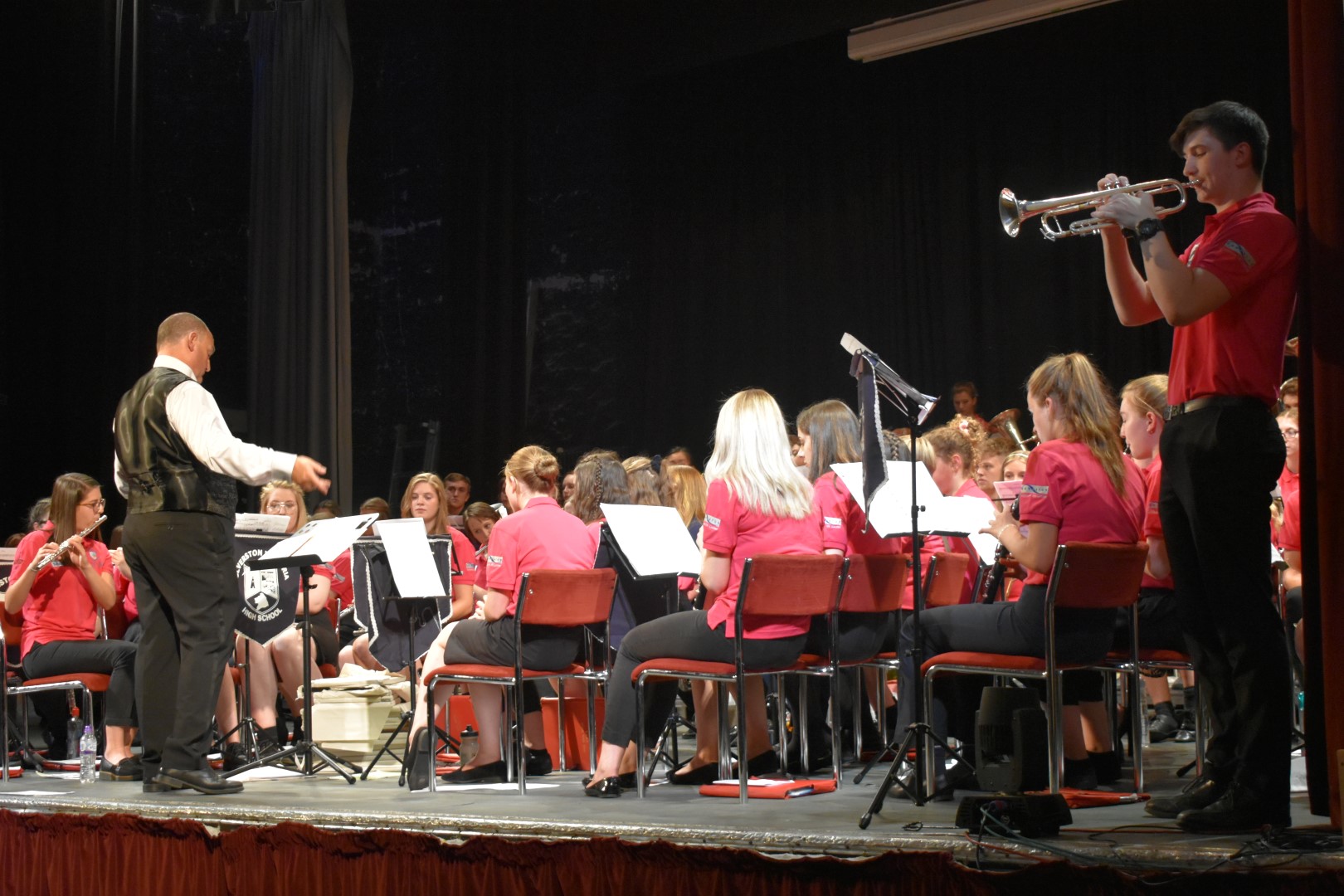 The concert was also an occasion to say farewell to the Y13s who are leaving this year, all of whom received gifts from Mr Butler and Mrs Heginbotham: they reciprocated with a touching presentation to the two teachers.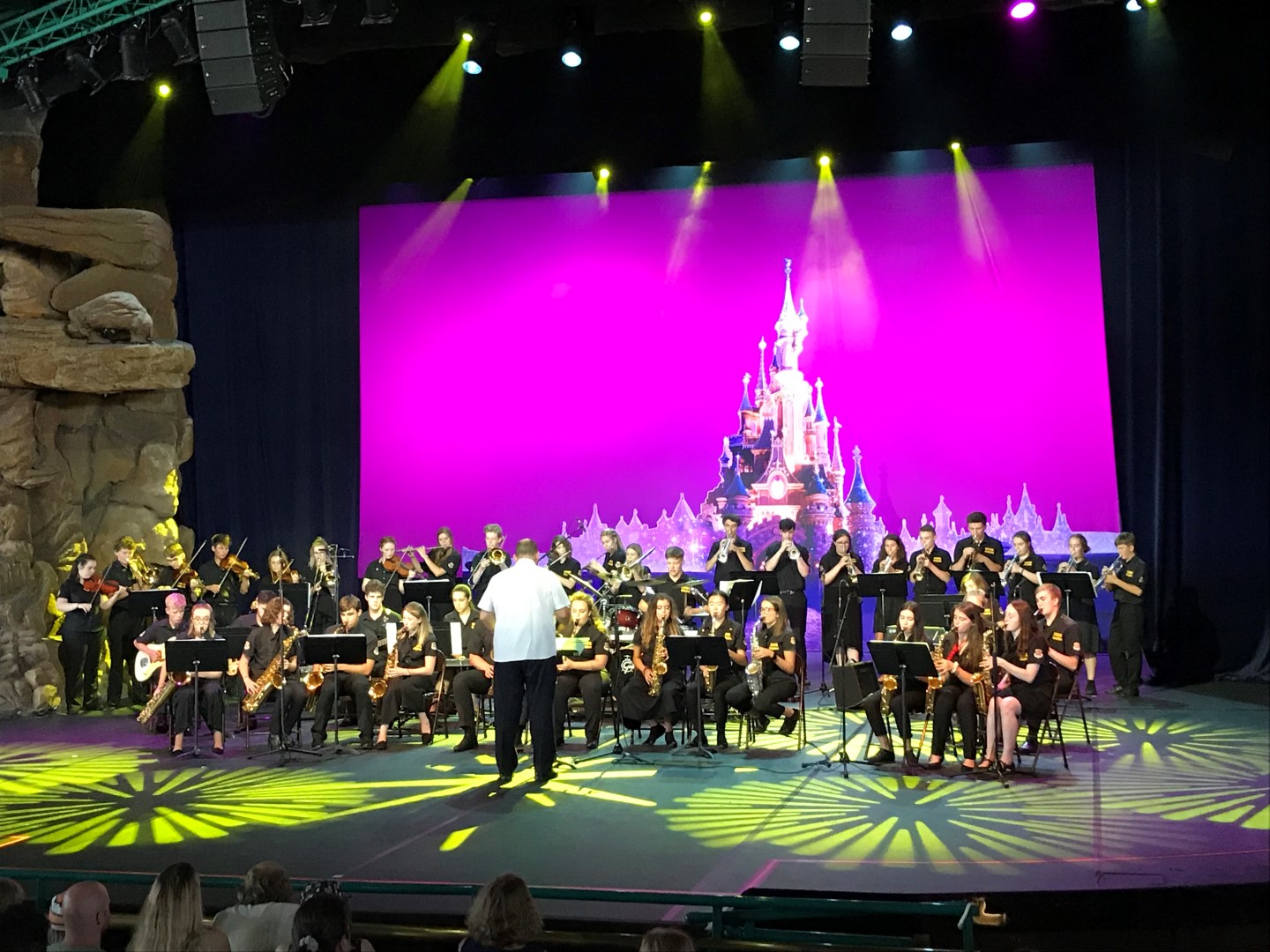 UVHS Swing Band went on a short 4-day concert tour to Paris at the invitation of Disneyland, to help them celebrate both their 25th Birthday and also Bastille Day. The band gave 2 phenomenal concerts, one televised performance from Disneyland itself on Bastille Day and then one on the Sunday in central Paris just before the World Cup Final kicked off – hundreds of people turned up to both and, although many had to leave the Sunday concert just before the end (in order to get to one of the nearby cafes and restaurants showing the football!) there was still a standing ovation and demands for encores.
Overall, a brilliant tour – 42 students played out of their socks and also enjoyed the brilliant atmosphere of both Bastille weekend and the football in Paris: an amazing experience.
Next year, not only will UVHS Music Deptartment be hosting the Band of Her Majesty's Royal Marines at the beginning of March, but 83 students will be going on an 8-day concert tour to Italy in July, 2019: 4 concerts have already been booked.