More in this Section
Rotary Young Chef Competition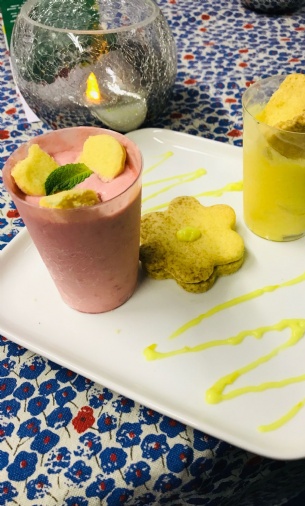 The Rotary Young Chef Competition county heats.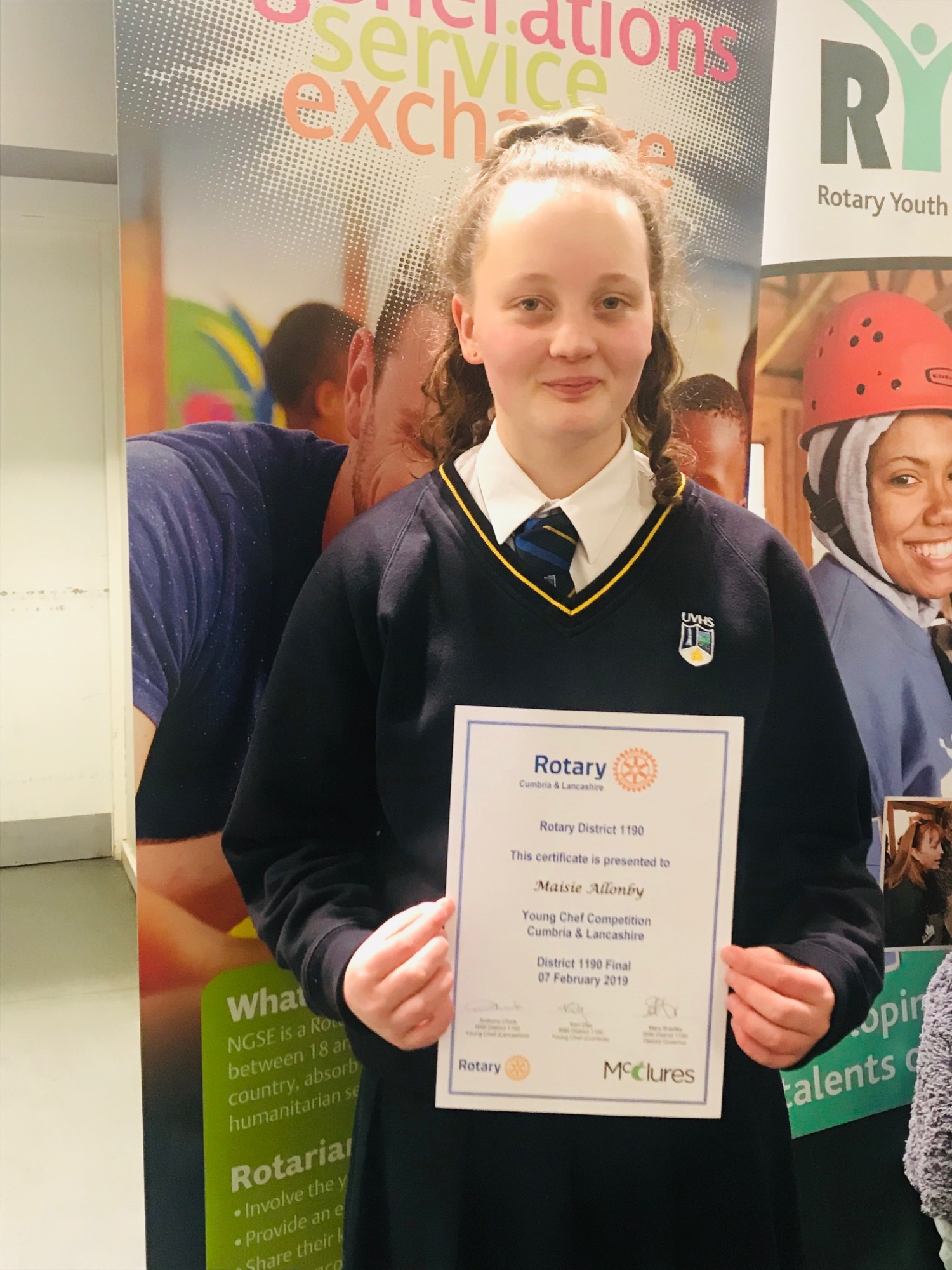 Every year UVHS is delighted to enter into the Rotary Young Chef Competition, and the county heat was held on the 7th February 2019 at the Lakes School, Troutbeck.
Maisie has worked tirelessly since before Christmas to perfect her menu for the competition to produce a healthy three course meal for two people for less than £20 - a real challenge for any chef!
Maisie's menu included:
A "Green" vegetarian scotch egg made from quails egg, minted peas and sesame seeds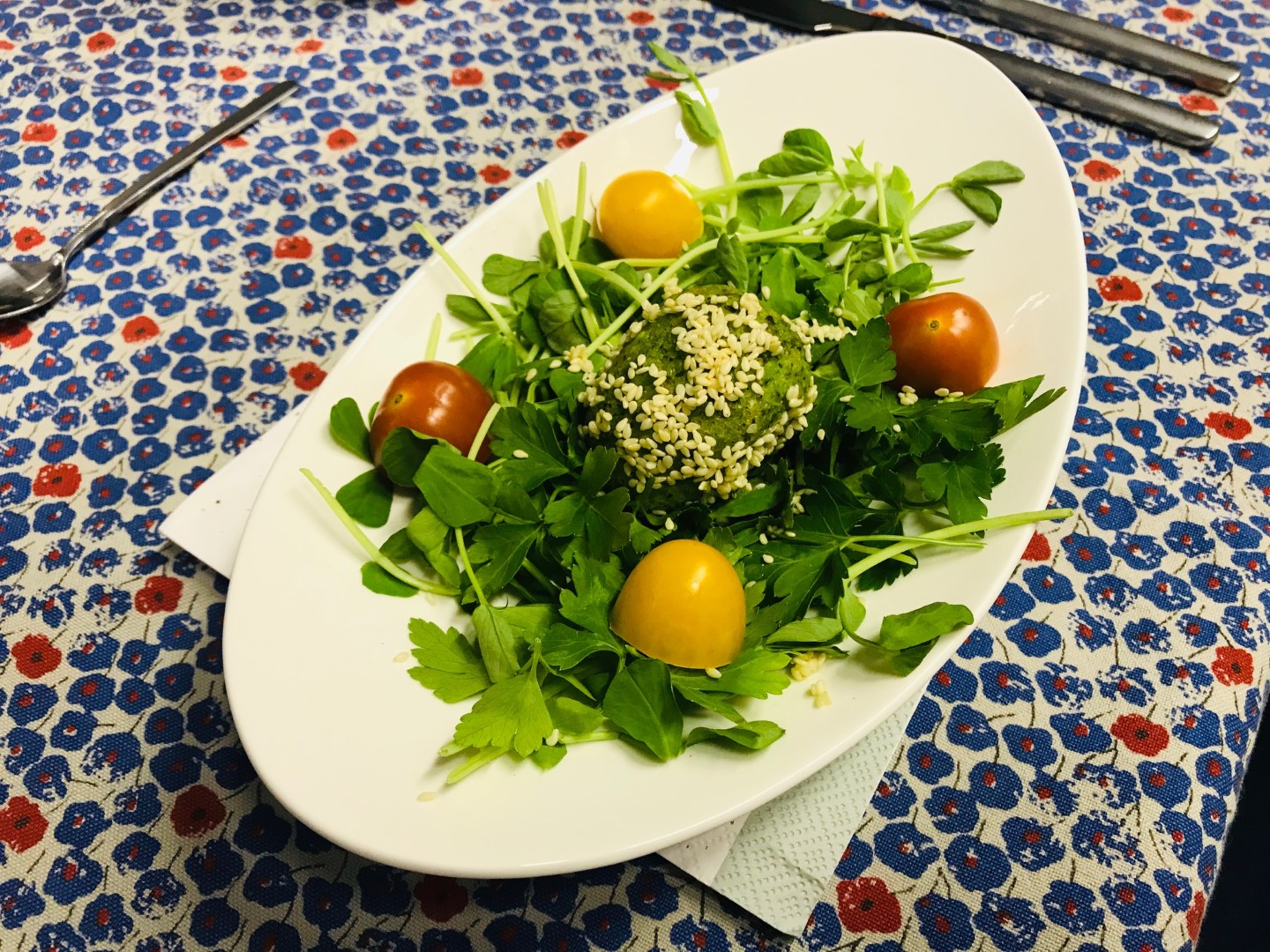 A fusion dish of baked and stuffed Greek chicken with spicy Nasi Goreng rice and seasonal vegetables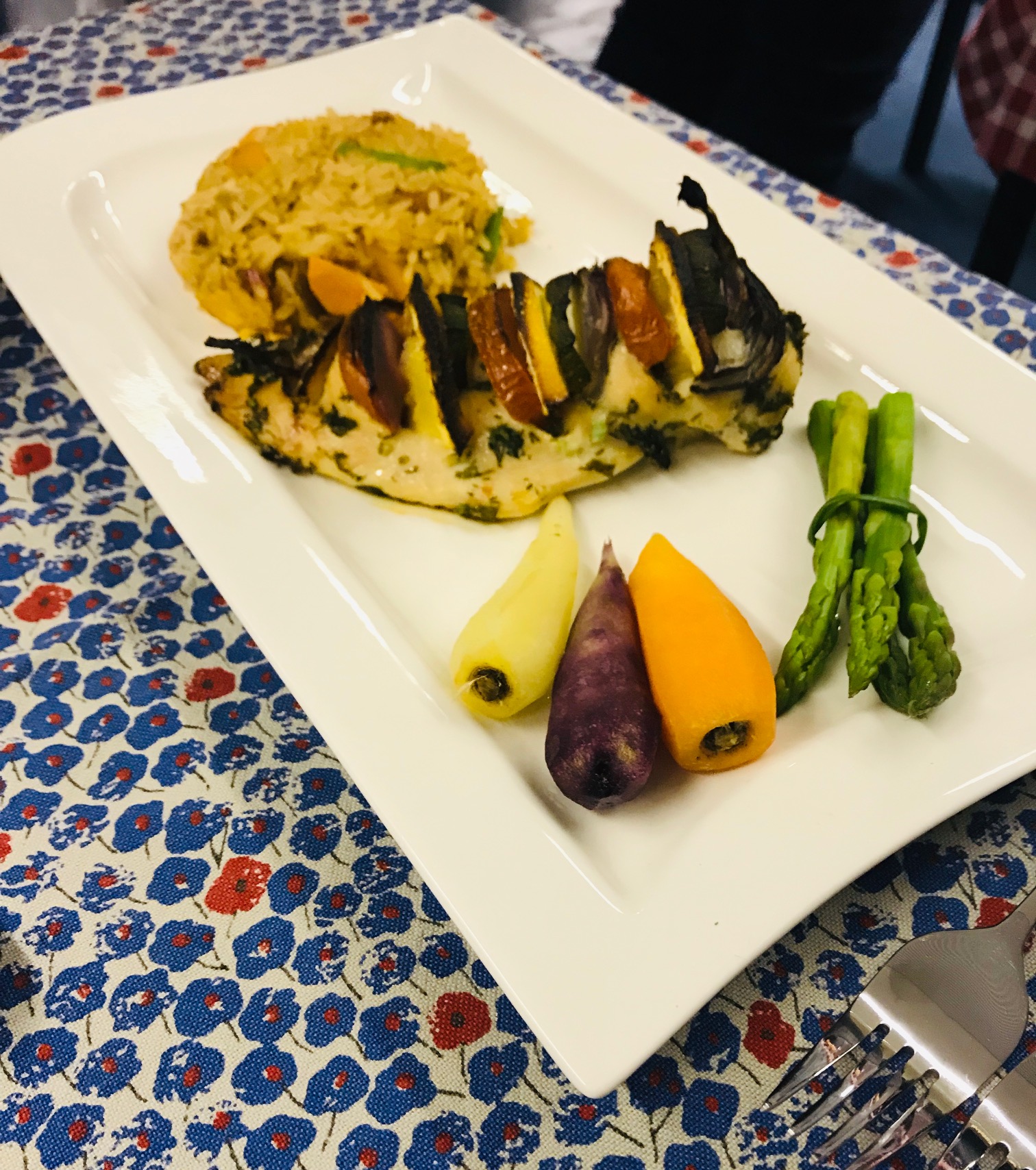 A vegan delight! Dairy and sugar free duo of raspberry and lychee and tropical sorbet with vegan orange shortbread sandwiches with vegan lemon curd.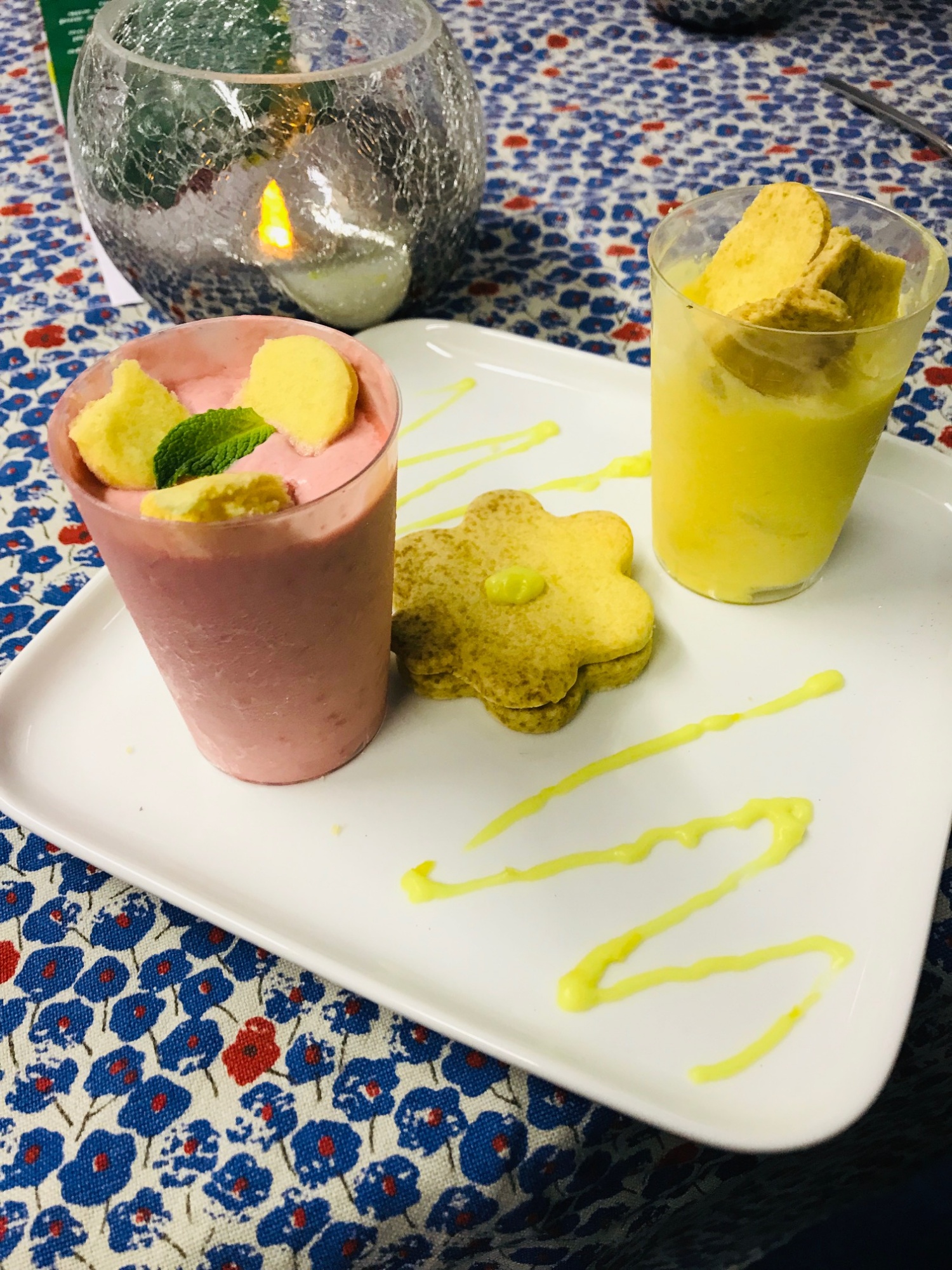 The standard of the competition across the schools from Cumbria and Lancashire was very high. Everyone's food was judged at the highest level by renowned chefs Richard Booth; executive chef at the prestigious Lakeside Hotel, and Steven Doherty who was Head Chef for Michel Roux in Mayfair, and the fifth chef to enter into the highly acclaimed Master of Culinary Arts and who mentors students at English Lakes Culinary Academy.
Maisie's vegetarian scotch egg was quoted by one of the judges to be the starter of the night and they were delighted with her modern understanding of specialist dietary need dishes.
As always - many thanks to our local Rotarian Ken Day for organising the competition - an excellent night was had by all.
Well done Maisie!