More in this Section
National Vegetarian Week Cook Off!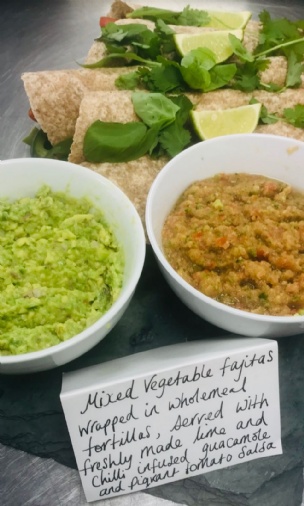 UVHS is full of creative chefs, and our in house cook off on Thursday 16th May showed off the very best vegetarian and vegan dishes in school as part of National Vegetarian Week 2019.
Variety was definitely the spice of life with a mixture of sweet and savoury dishes from the best KS3 cooks judged by our very own long standing vegetarian for over the last 30 years, Head of Year 11, Mr Ford who had the following to say: "Even though alternative ingredients and recipes are constantly improving, it's still sometimes a challenge to make a delicious dish without animal based ingredients. Judging was incredibly difficult as all the students prepared and presented the best plant based dishes in school and everything was cooked to perfection. Well done everyone!"
Below is a summary of everyone's dishes and some of the comments from people who were lucky enough to grab a forkful!
Sam - Y8: Crisp baked peppers with a panko breadcrumb in a beetroot wrap. Zingy lime infused guacamole with salad and nachos! Crunchy and delicious!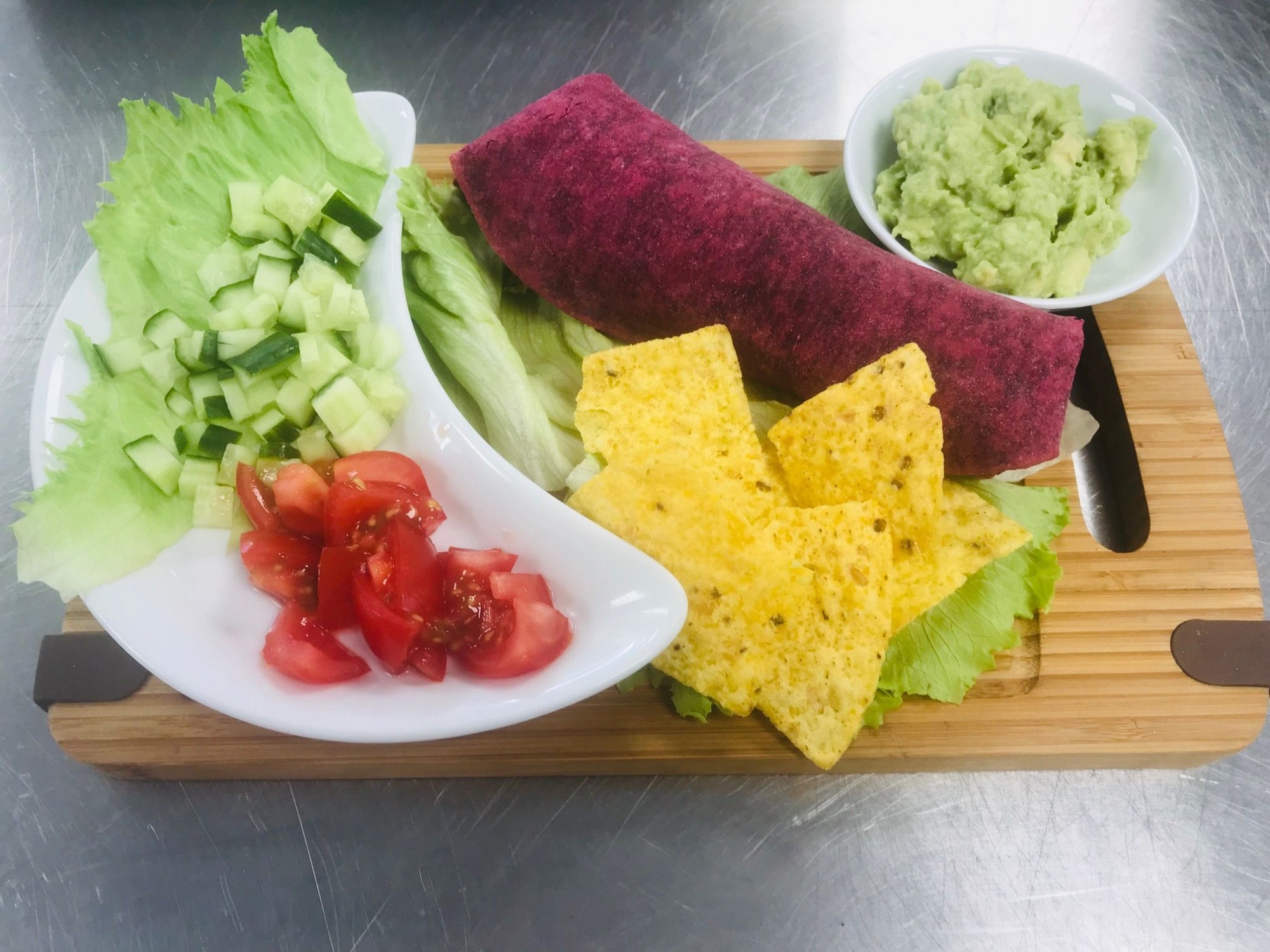 Alex - Y7: Amazing vegan savoury tartlets with mixed Mediterranean vegetable toppings! Fantastic flaky, golden pastry with olives, tomatoes and courgettes.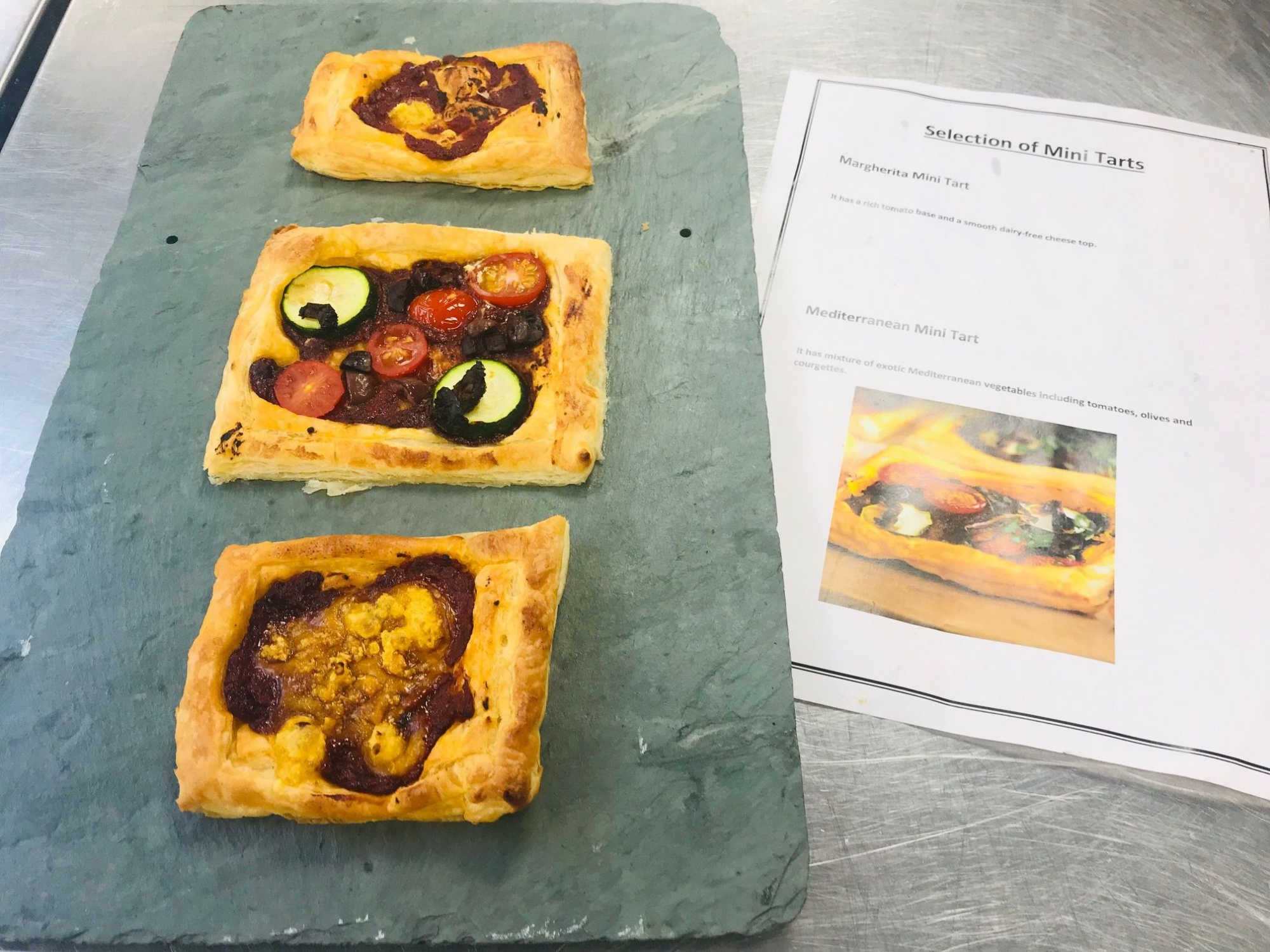 Daisy - Y7: A Middle Eastern delight! Pittas stuffed with homemade falafel and raita with salad, olives and sweet chilli dip. Well done Daisy for bringing in the most beautiful handmade dishes and wooden serving spoons too!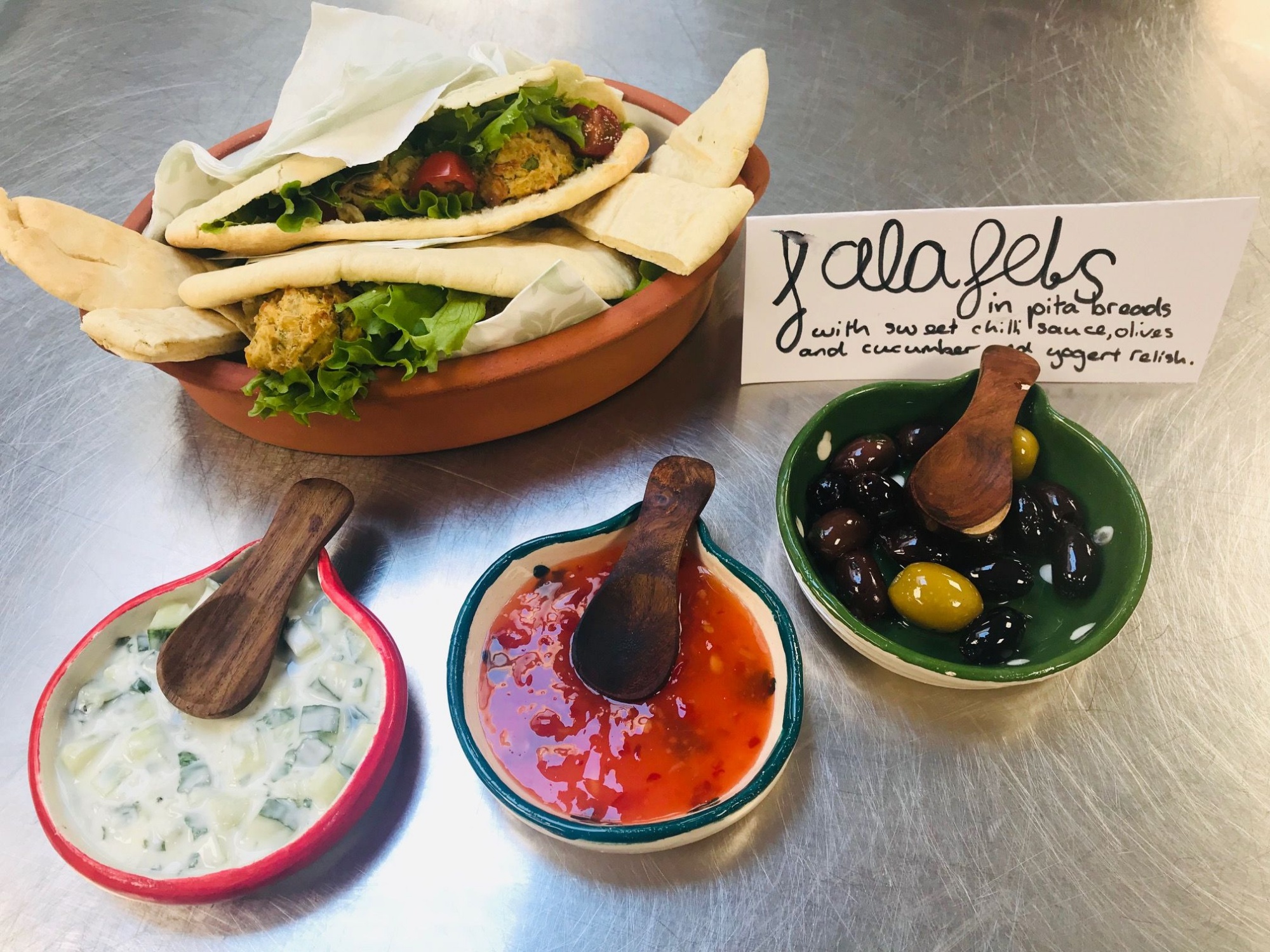 Bethany - Y8: A superstar vegan twist on a local classic! Sticky Toffee Pudding got a modern makeover with a sweet and gooey sauce on the side. The sponge was light and packed with fudge flavoured dates and was devoured by everyone!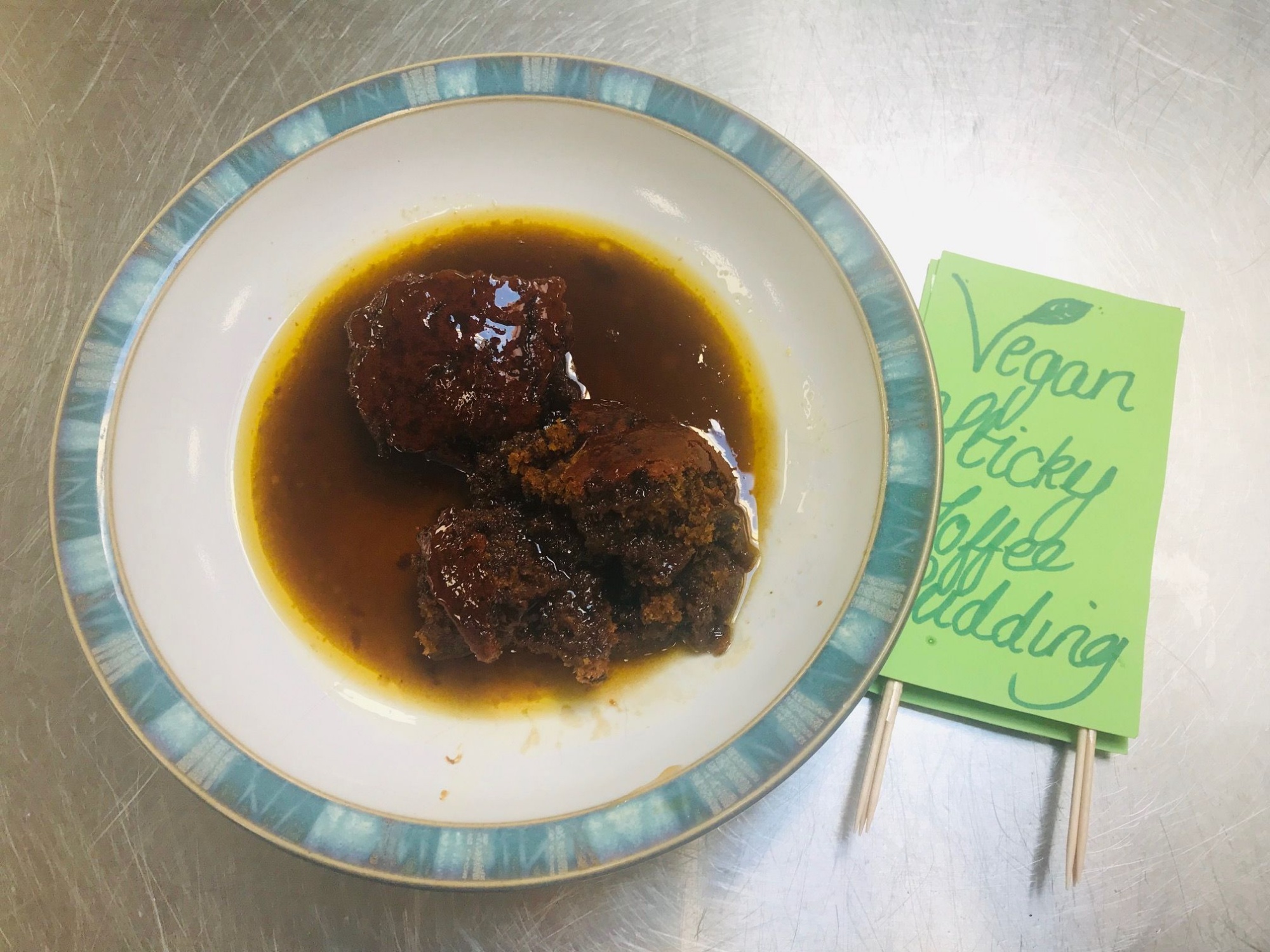 Jacob - Y7: A busy chef tonight! Fit to bursting mixed vegetable fajita wraps served with spicy homemade guacamole and a cool chunky salsa! Well done Jacob, fantastic flavours and dovetailing of lots of tasks tonight!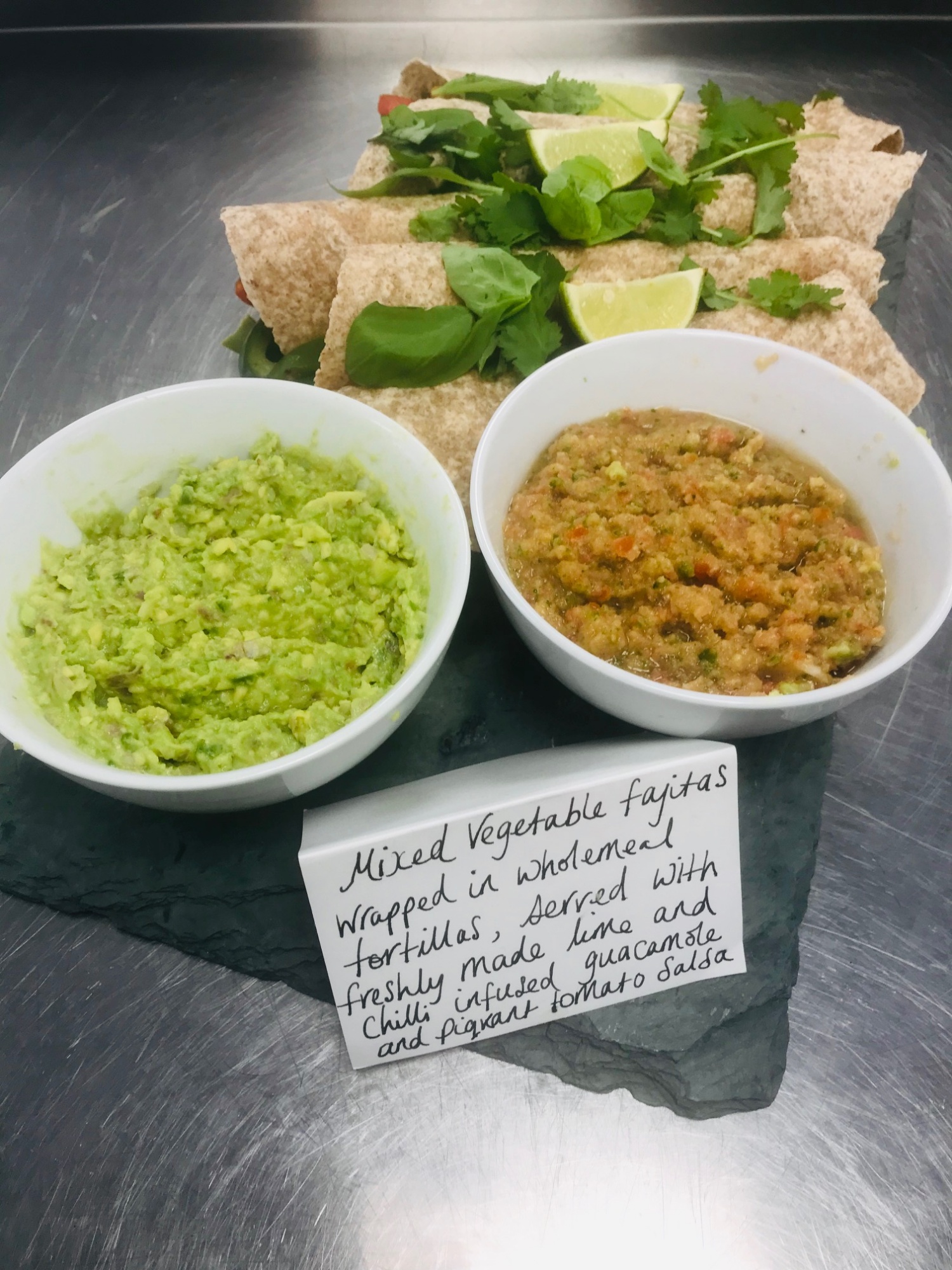 Alfie - Y7: The quesadilla King! Cheesy baked crisp wraps with smokey sweet potato wedges. A full on Mexican fiesta!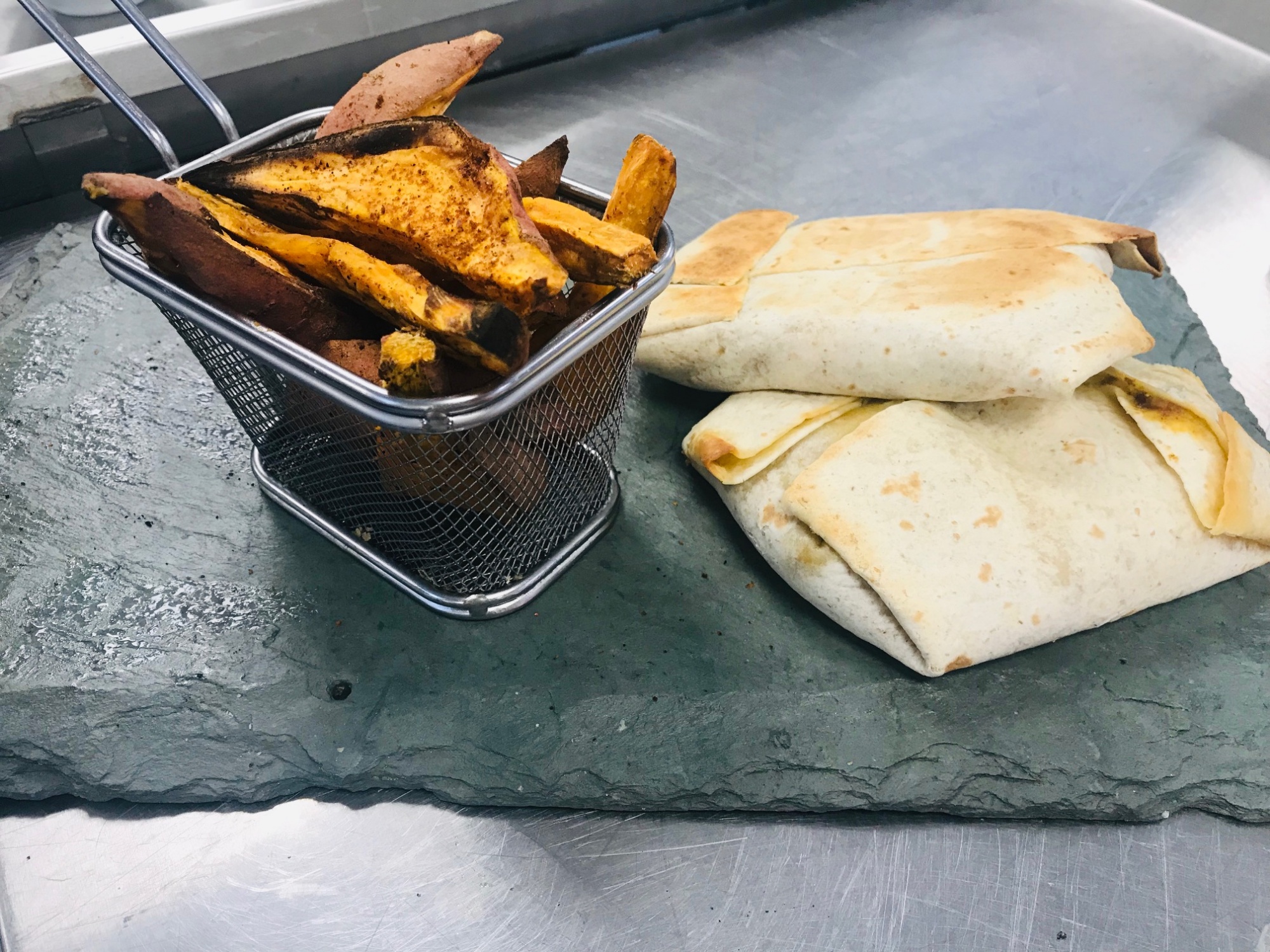 Eleanor - Y7: Pasta Alla Norma! Fresh egg Italian tagliatelle with a rich reduced aubergine sauce! Rich with Parmesan cheese and herby Oregano this was a big bowl with big flavour!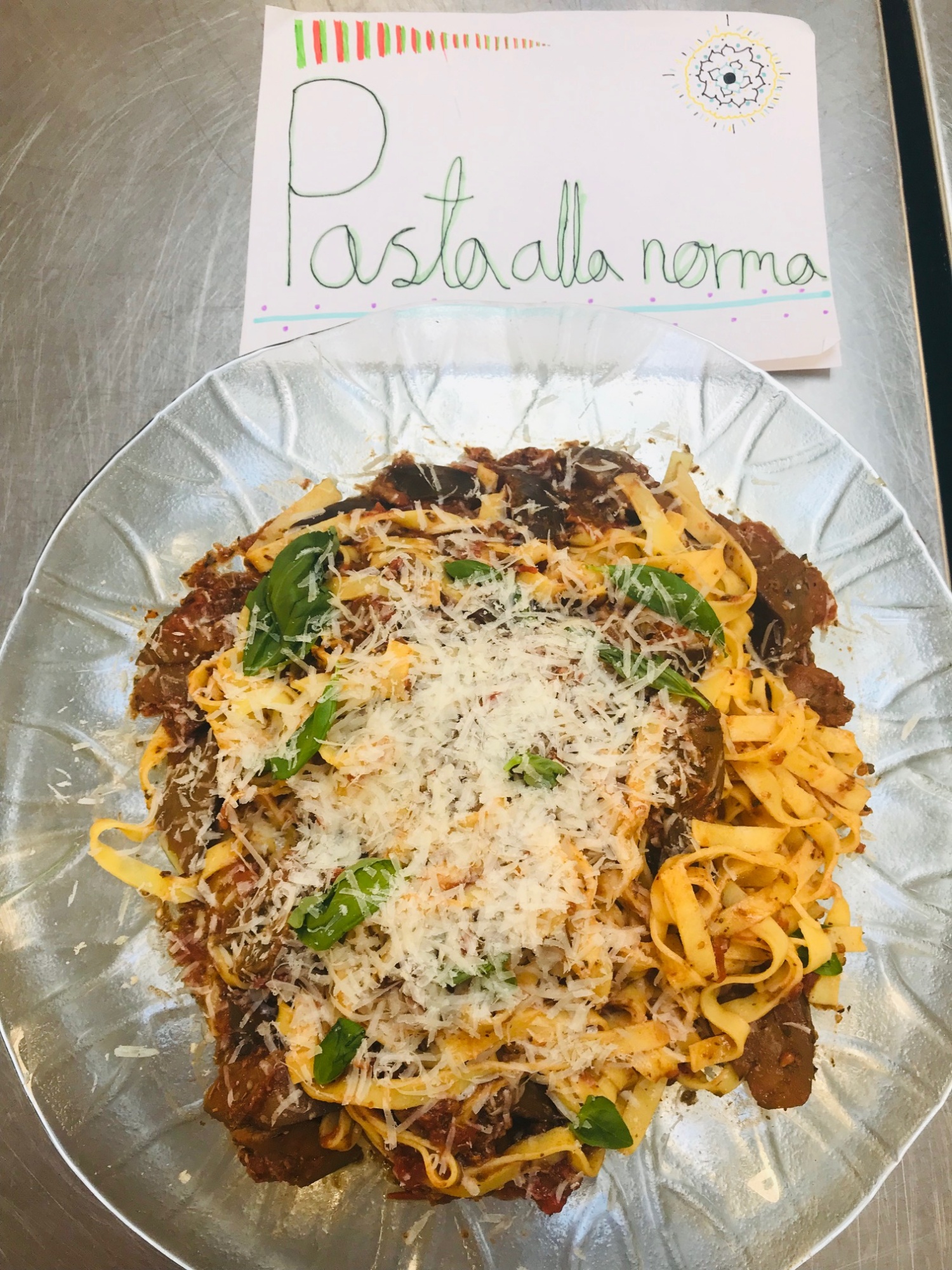 Briony - Y7: Rogan Josh Aubergine. Fiery and sticky aubergine which was pan fried and reduced in the oven with crunchy poppadoms and cooling and refreshing coriander on the top. Wonderfully warming!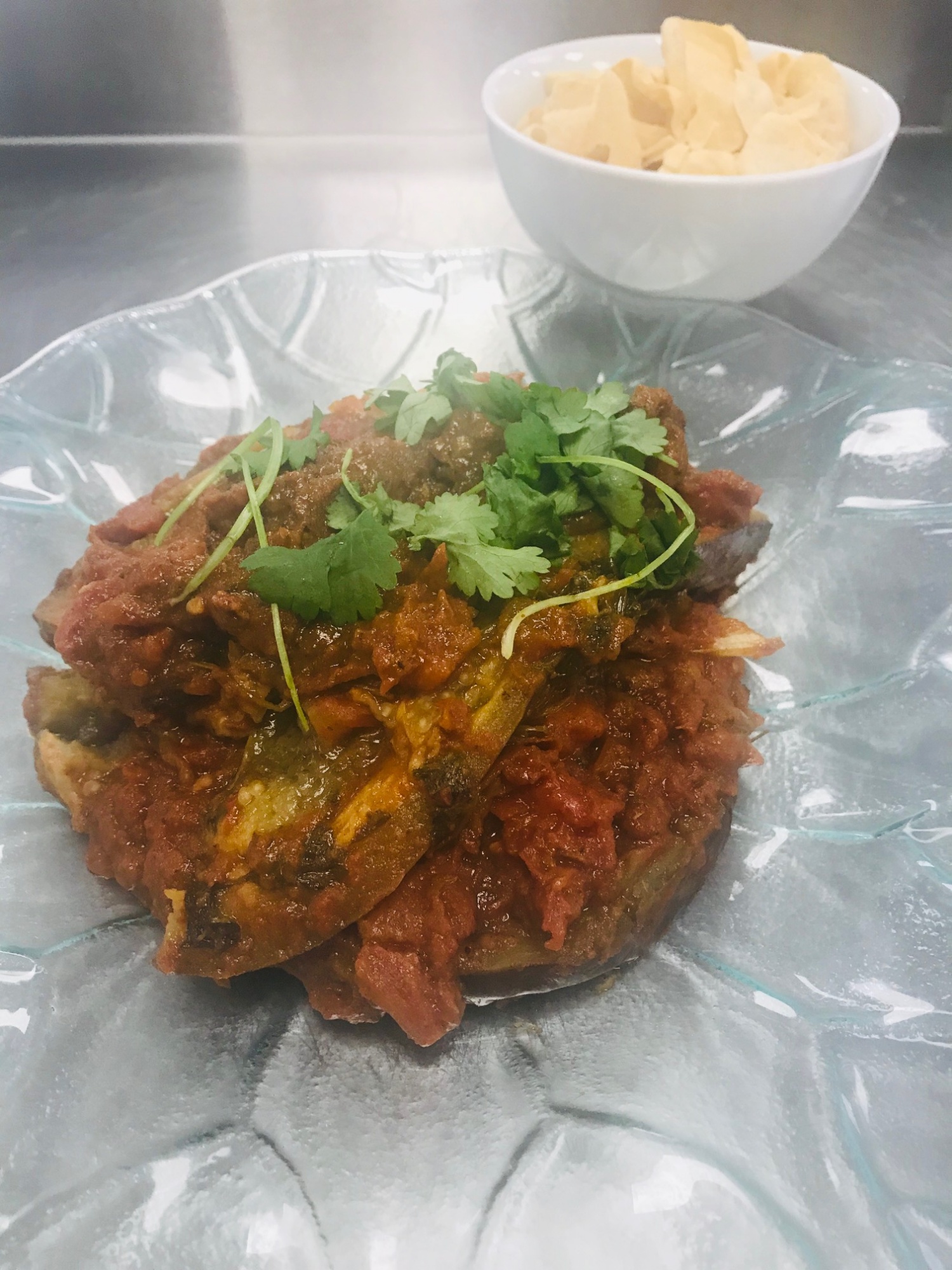 Ewan - Y9: Our overall winner for the night! A rich and dark chocolate soufflé dusted with sugar. Not too sweet or too bitter, but beautifully risen and light as air. Well done Ewan!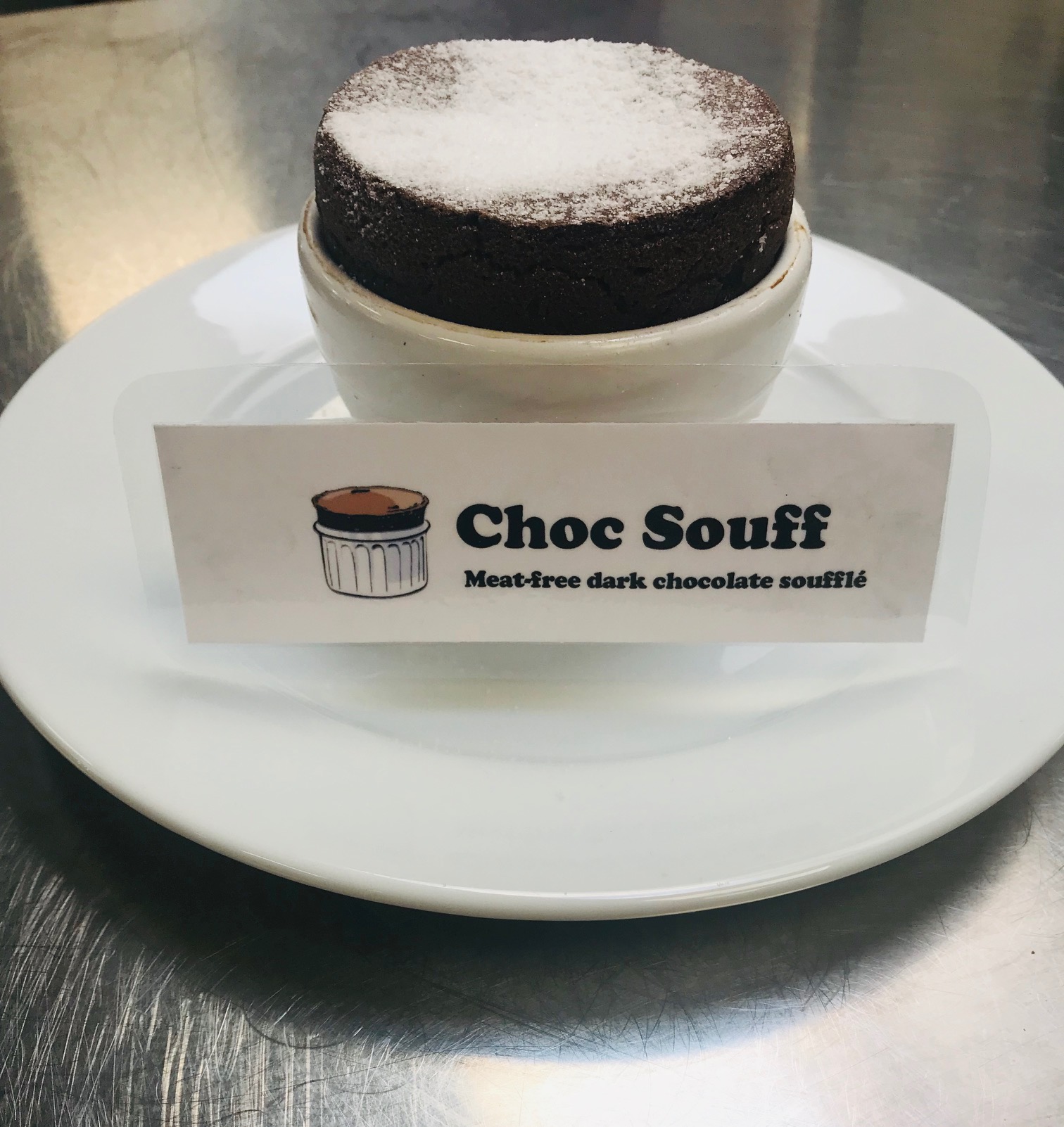 A brilliant night in the DT kitchens! Thank you to everyone who took part and helped!