More in this Section
Y7 German Trip - Day 1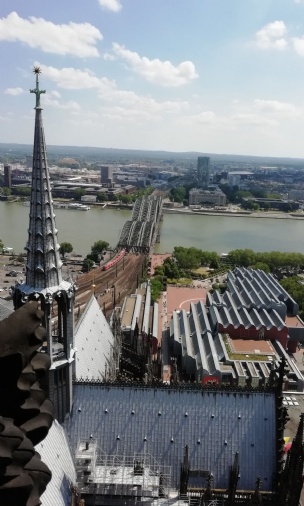 Following a long 19 hour journey from UVHS, we arrived in Bad Salzig on Saturday evening for what was sure to be a fantastic experience for our Year 7 pupils. After an evening meal and a leisurely stroll along the Rhine, led by Mr Martin, our pupils were ready for a good night's sleep!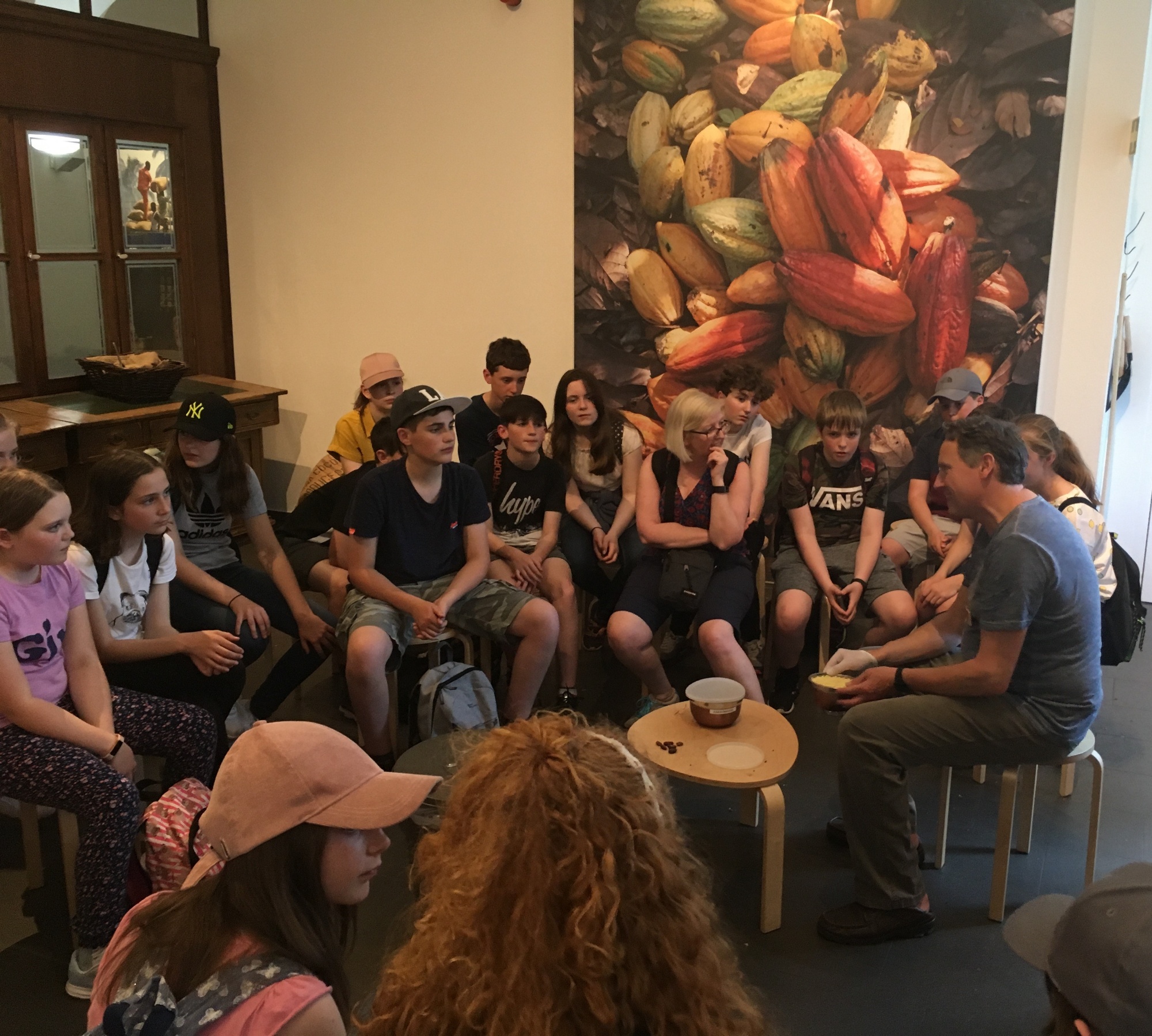 Day 1 - We started the day with a good breakfast. Followed by a long journey, (not as long as it took to get to Germany, but it was still a little long!) we arrived in Cologne. We drove around the city and took LOADS of photos. When we eventually stopped we walked to Cologne's famous cathedral, which from the coach looked small, but, once we got closer it was massive with really tall towers. We walked ALL the way to the top of one of the towers, where we got to see an incredible view of the city. After a long walk we eventually found a place to eat lunch and we enjoyed browsing the Sunday market outside the Chocolate museum. A tour guide came to take the first group round the museum while my group went into the gift shop. Our guide came and gave us little bars of chocolate to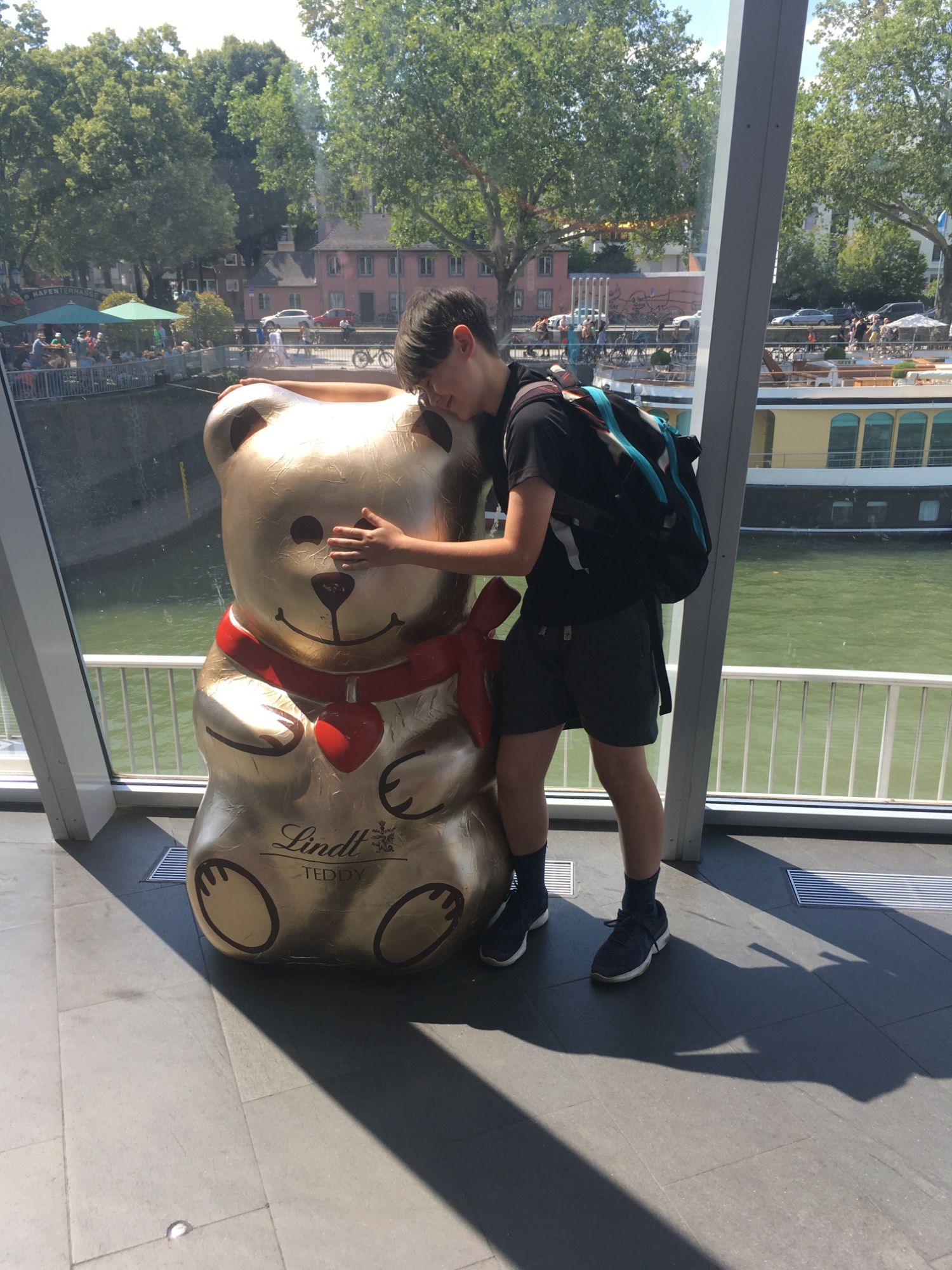 nibble on! He taught us about the process of making chocolate and we tried cocoa beans, cocoa butter and hand made milk chocolate. We walked around, looking and tasting; we particularly enjoyed the chocolate fountain! When the Cathedral was open we looked around the inside, which was really beautiful. After a long, busy day we went back to the hotel. To end the day we went to a sports centre to play rounders, football, or just have a sit down and chat with our friends. It was a perfect way to finish the day!
Martha 7.4