More in this Section
Wind Band Tour to Italy - Part 1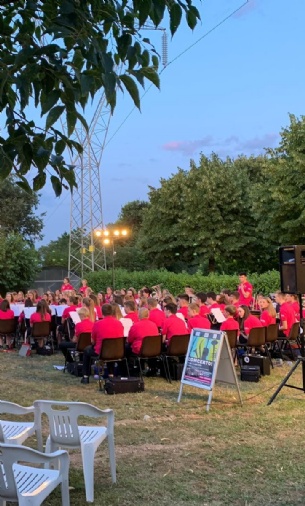 90 eager musicians (and 10 staff) met at school at 7.30am on Thursday 11th July, excited about their imminent concert tour to Italy.
Little did we know that within 10 minutes of departure (having loaded nearly half a ton of instruments onto the 2 coaches and trailer) we would be stuck in a traffic jam for over an hour as the A590 had been closed due to an accident. Once back 'en-route' we thought we could catch up time on the way to Dover, but then the M1 southbound was closed as well, leading to more delays, one coach missing the ferry, and an extremely frustrating journey to Lake Garda – 31 hours in fact!
Luckily, the hotel pool proved to be a wonderful relief to both the journey and the 32 degree heat.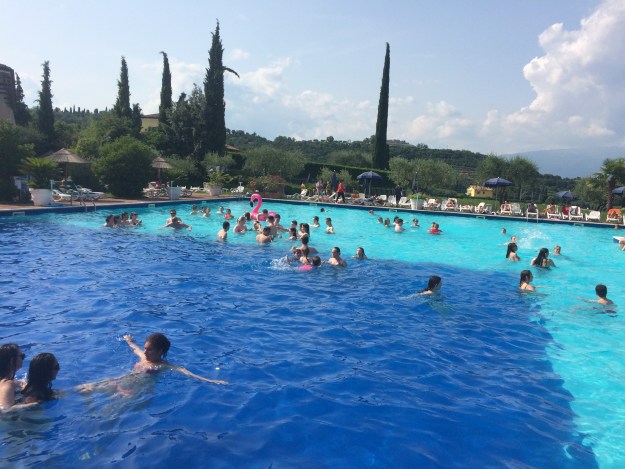 Saturday 13th
We enjoyed a fantastic day sightseeing in Verona where students visited the Roman Arena, which is now used to stage amazing large-scale operas – indeed we all had the opportunity to get up close and personal with the stunning sets and props. Students also saw the 'Romeo and Juliet Balcony' and had the chance to wander round the markets, shops (and obligatory ice-cream shops!), as well as getting the first chance to choose their own restaurants and sample the local pasta and pizza.
In the evening we gave our first concert in the commune of Ponti sul Mincio - it was surprising to see the whole community turn out (including the mayor) as well as the local TV station to film the concert. After a really good 'warm-up concert' the locals also cooked a lovely risotto supper for everyone – great hospitality!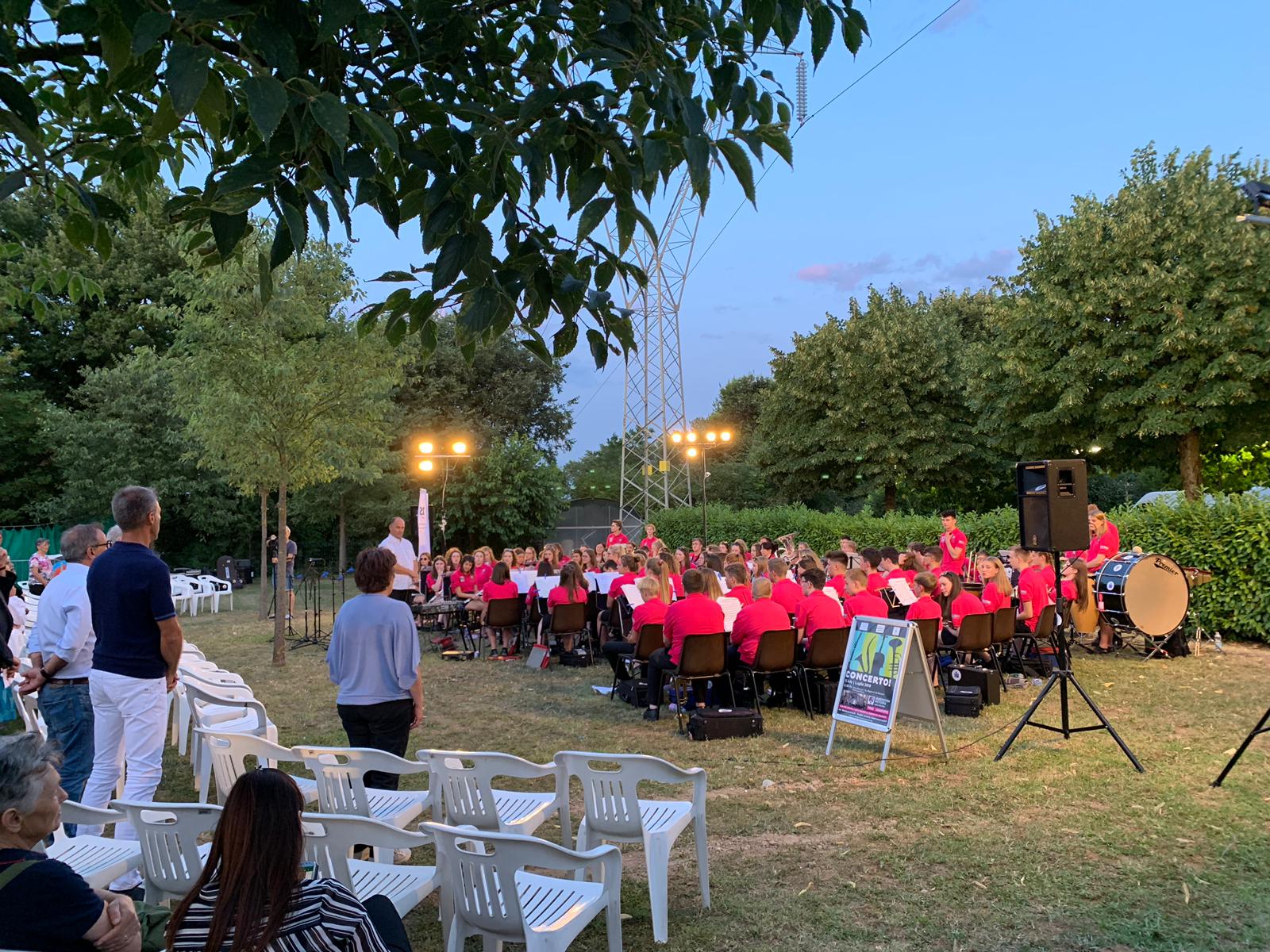 Sunday 14th
After breakfast we set off travelling up the banks of Lake Garda to the beautiful town of Malcesine where we all went up one of Europe's longest cable cars to get to the summit of Mount Baldo with amazing panoramic views of the whole region, including the Dolomite mountains – although it was a bit chilly up there!
Again, students had the opportunity to have lunch in the local restaurants and had the chance to sightsee amongst the narrow streets and medieval buildings of the town.
In the evening we gave our second concert on a purpose built stage in the Parco Giacomo in Verona – although we were slightly distracted on the way there listening to the final overs of England's exploits in the final of the cricket World Cup! This was an absolutely brilliant concert from the band to another hugely appreciative audience, although Mr Butler did insist on finishing the concert at 10.30pm after the third encore!