More in this Section
Y9 Battlefields - Day 2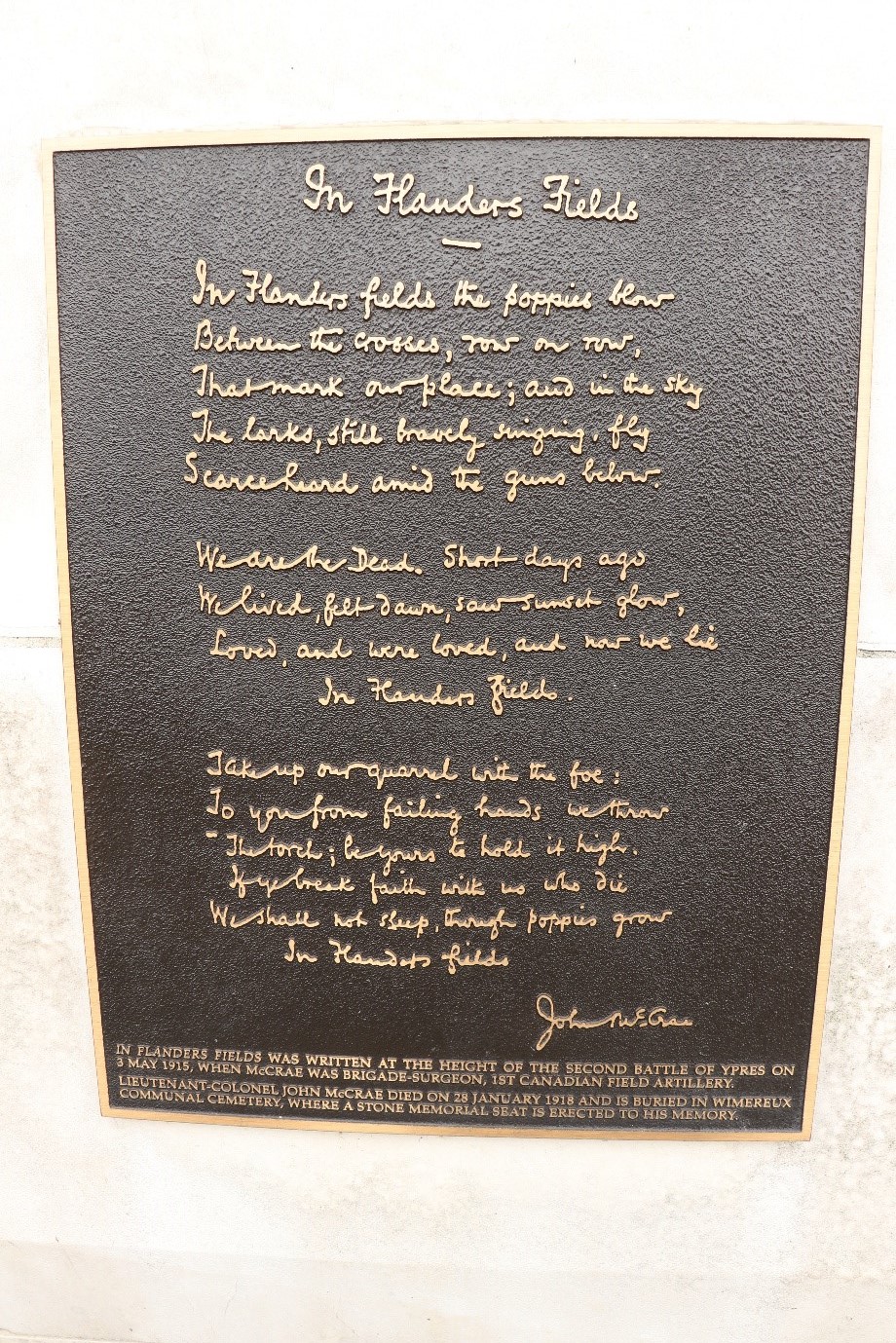 Ypres Salient
'Today we went to a few places around the Ypres Salient. First, we went to the Lijssenthoek Cemetery which used to be a dressing station. In the cemetery there was a gravestone for one of the two female nurses killed in the area. It felt right that she was remembered.
After that, we all visited Essex Farm where John McCrea wrote "In Flanders Fields" and a 15-year-old boy called Valentine (who lied to sign up) was buried.
From there we went to Artillery Wood and listened to a poem written by the Welsh poet ​​​Hedd Wyn. After this, we went to CWGC's largest cemetery, Tyne Cot. Upon arrival we were all shocked by the huge number of graves – around 12,000 – that were there. I think what surprised us the most was the number of graves that were of unidentified soldiers. It broke my heart seeing "known unto God" written so often.
Next we looked around Langemark Cemetery. The atmosphere here feels very different to those we'd already visited. It was so saddening to see that eight soldiers shared only one headstone in many places.
In the afternoon we all visited Passchendaele Museum and I think we all enjoyed learning from the experience available – replicas of trench systems and dugouts gave us a real feel for how it would have been.
In the evening we travelled to Ypres for dinner, a visit to the chocolate shop and the Last Post Ceremony where Jess and David laid our wreath at the Menin Gate. Overall, we had a moving and heart-warming day.' - Esme