More in this Section
Cumbria County Council - The Library Edit Issue 1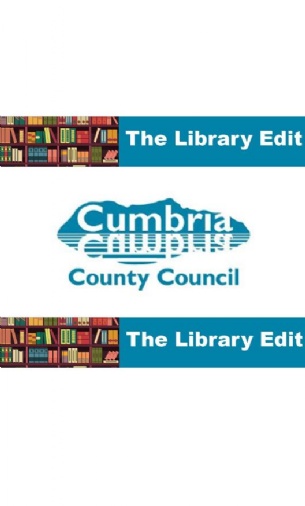 Cumbria County Council have been releasing newsletters containing some of the best websites and online resources to get you through lockdown, all chosen by library staff. Below is a selection of resources from this newsletter.

BookTrust HomeTime offers something fun for the family including storytime with free online books as well as videos, games, book-themed quizzes, competitions and rhymes - you can even learn how to draw some of your favourite book characters.
Harper Collins Children's Books
The Harper Collins Children's Books website has lots of book recommendations, free audiobooks and fun activities to keep the children entertained.
The Harry Potter At Home hub is casting a Banishing Charm on lockdown boredom. Here you'll find all the latest magical treats to keep the kids occupied: craft videos, fun articles, quizzes, puzzles and plenty more - for first-time readers, as well as those already familiar with the wizarding world.
Julia Donaldson and Friends'​​​​​​ - Weekly Podcast
Julia Donaldson has a weekly broadcast to entertain families during the Covid-19 pandemic. The Gruffalo author will perform stories, songs and poems, and will be joined by her husband. Illustrators from her books, including Axel Scheffler, Rebecca Cobb, Lydia Monks, David Roberts and NicknSharratt will also feature. The broadcast is every Thursday at 4 p.m on The Official Gruffalo Facebook page, and her own website includes activities and singalongs.
Puffin are offering regular readings and draw-alongs from its list of authors on Mondays & Friday 3.30pm, via its YouTube channel. You can also watch them via the Puffin website, where you will also find book recommendations, meet the author features and downloadable games and activities.
Seven Stories, The National Centre for Children's Books
Based in Newcastle, have a weekly story time every Friday at 10am on their Facebook page, with authors reading from their books
The Big Book Weekend (BBW) will take place between 8th – 10th May. It will be a three-day virtual book festival that brings together the best of the British literary festivals which have had to cancel, and will include a range of events 'sponsored' by the relevant festival, featuring the authors and other artists that would have appeared. It is being organised by authors Kit de Waal and Molly Flatt, and is supported by the BBC and Arts Council England. They are promising something for all tastes and all communities, for children and adults, from festival die-hards to people who've never considered chatting about books at a festival before.
The Hay Festival
The Hay Festival may have had to cancel this year, but each Thursday they will be releasing podcasts of remixed conversations with the world's greatest writers and thinkers, from its festivals around the world. You can find them on Apple Podcasts, Spotify, or wherever else you stream or download podcasts.
On Tuesdays at 5pm BST At Home with Penguin streams authors including Marian Keyes, Richard Osman and Caroline Criado-Perez, live from their homes, where they reveal how they're coping with life indoors, and what they're reading and watching to get through lockdown. You can also catch up with previous episodes.
Ulverscroft have given our library members free access to their uLIBRARY audiobook app until July 31st. Listen to novels by authors such as Lee Child, Anne Cleeves and more through the app - click the title to register.
The Cumbria Library Service website, where library members can access a range of online services including FREE ebooks, eaudiobooks, digital magazines, comics and newspapers
If you are not a library member you can access these services right away by joining online here.

Simple Early Years activities, play ideas and tips for parents to develop their child's communication skills.
National Literacy Trust Family Zone
For ages from birth to 12, this site has ideas and guidance on simple activities around reading, writing and language development.
Resources from this site, created by Carol Vorderman, will be free for the duration of the Covid-19 school closure period. Following the maths curriculum, there are challenges and activities for children aged 4-12 years.
Starting on Monday 20 April, BBC Bitesize will publish daily online lessons aligned to the National Curriculum for all ages. There will also be a dedicated TV channel filled with learning content, podcasts on BBC Sounds and educational video on iPlayer.
For older students, BBC Four is teaming up with the Red Button to deliver evening programmes to support GCSE and A-Level students.
A comprehensive list of websites covering English, maths, science, PE, wellbeing and SEND identified by educational experts, offering free resources and support for children of all ages.
Widely used by teachers and schools, Twinkl has created a school closures online resource pack for parents with ideas and advice on all aspects of the curriculum from ages 3 to 12+
The World of David Walliams Elevenses
Free audio stories from the author of The World's Worst Children and many more favourites.

The British Museum may be closed, but you can still explore this iconic building online and discover 2 million years of history and culture through virtual tours, galleries, podcasts and resources.
School of Life offers short videos on the Philosophy of Life – perfect for children and young people.
The Social Distancing Festival
This festival celebrates and showcases amazing talent from all over the world, with live streams and artist events.

Rob Biddulph's draw-along videos
Join in with artist Rob Biddulph's draw-along videos, which he posts on Twitter.
The Royal Academy offers wonderful online tutorials for all ages, including stop-frame animation, making our own paintbrush and printing with fruit and vegetables, or online life drawing for the more adventurous. Something for all the family!
Find a fantastic selection of colouring, drawing, crosswords and puzzles for all the family on the website of Themegroup Creative Agency.

For useful websites to support your health and wellbeing, as well as telephone and helpline information please see the below copy of the Cumbria County Council newsletter.