More in this Section
New UVHS Virtual Library Page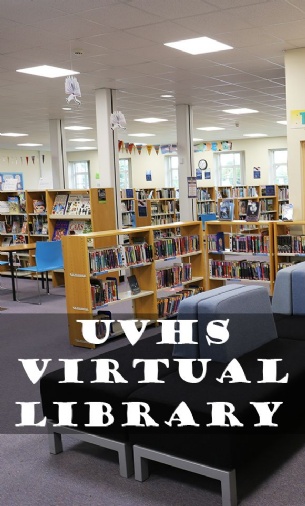 Our virtual Library page is now live!
Unfortunately, students are unable to visit the School Library at the moment. Instead, we will showcase any new books, recommended reads and book bubbles with highlighted genres through our new online page.
Students may borrow books via their Form Teacher who will then send an E-mail request to the School Librarian Mrs Downing. Alternatively, students can fill in this online form to submit book requests.
This page can be found in the Students and Staff menu, or by clicking here.