More in this Section
The (UVHS) Magnificent Seven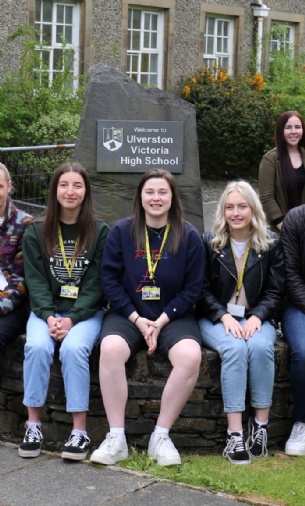 Despite all the changes and uncertainty over the last 15 months, all of the seven UVHS yr13 students who have applied to study Medicine at university next year have received offers.
This is a superb success rate for any establishment providing further education, and UVHS is absolutely delighted with all of them.
The Magnificent Seven are:
Lauren - Homerton college, Cambridge University
Reece – Kings College, London University
Merryn - offers from both Newcastle and Glasgow Universities (hasn't decided)
Tobias - Birmingham University
Freya - Queens Belfast University
Chinjung - Newcastle University
Sophie - Leicester University
Indeed, Reece received a virtually unprecedented 'full house' of offers from all 4 universities he applied to.
Interest in the healthcare profession (of both the human and animal variety) has been on the increase at UVHS, with more and more students looking at the wide variety of vocational opportunities in the sector, from veterinary medicine to dentistry, radiology to general practice and physiotherapy to nursing, not forgetting the vast care sector as well. There are a further 13 students hoping to embark on degree courses leading to such careers.
One of the main reasons for this growing success and interest in the healthcare sector at UVHS is the Vic Medics group, which was set up by Head of Science, Mrs R Hodgson, several years ago. The group is for students interested in any part of the healthcare sector, and they meet every week to learn more about specific areas and professions, and attend talks from visiting professionals, carry out experiments in addition to their curricular work and go on visits and/or work experience.