More in this Section
Jess – the world at her feet?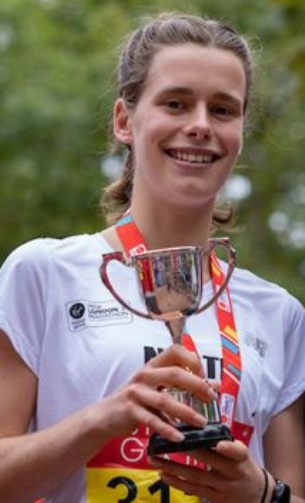 Fresh from her success at winning silver medal in the UK home nations schools' international athletics at the end of September, Jess (year 11) competed in the London Marathon on Sunday 3rd October and won the mini-marathon event live on BBC television.
The current England U16 3000m champion is currently ranked 4th in Europe at U18 level and beginning to look at her future in athletics: as soon as she had completed the course on Sunday she was whisked away by the media who were eager to talk about her prospects for the 2028 Olympic Games – wow! That seems so far away but, for someone who is increasingly being considered as an elite athlete, a time-scale that Jess is now becoming more familiar with.
Jess is pictured here with Olympic individual triathlon silver medallist (Tokyo 2020) Alex Yee who started the London mini-marathon and presented the trophy.