More in this Section
A Night At The Musicals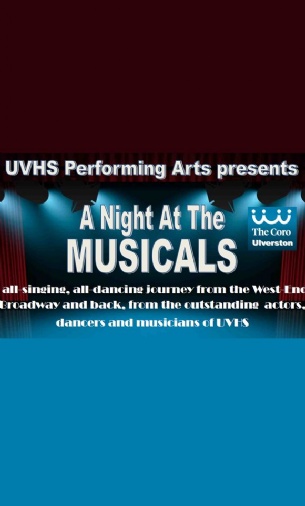 On Wednesday 19th and Thursday 20th April at 7pm, Broadway and the West End are both coming to The Coro in the form of this year's UVHS whole-school production: A Night At The Musicals.
An all-singing, all-dancing compilation of some of the best shows to have graced the stage in recent years, covering a multitude of styles and subjects from West Side Story to Little Shop of Horrors, Hairspray! to Les Miserables and Mary Popppins to Six, to name but a few.
Come and be entertained by some great musical theatre performed by the outstanding dancers, actors and singers of UVHS, as well as the award-winning UVHS Swing Band.
Tickets (Adults £7 / Students £4): A Night at the Musicals - The Coro
Cabaret Seating.