More in this Section
Lower School Summer Prize Giving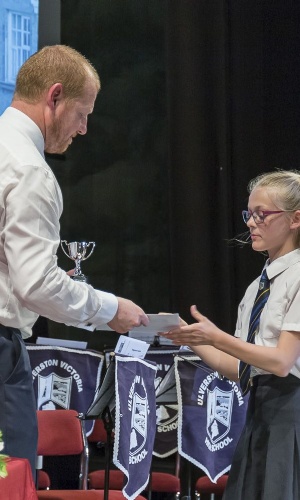 Wednesday 21st June 2017 saw UVHS celebrate the Summer Lower School Prize Giving.
The theme for the evening was 'A Challenge for All.'
Students from Years 7 to 10 received prizes for progress and achievement across all subject areas. After the announcement of each year group the audience of parents, carers, staff, governors and special guests of the school were treated to presentations from various groups.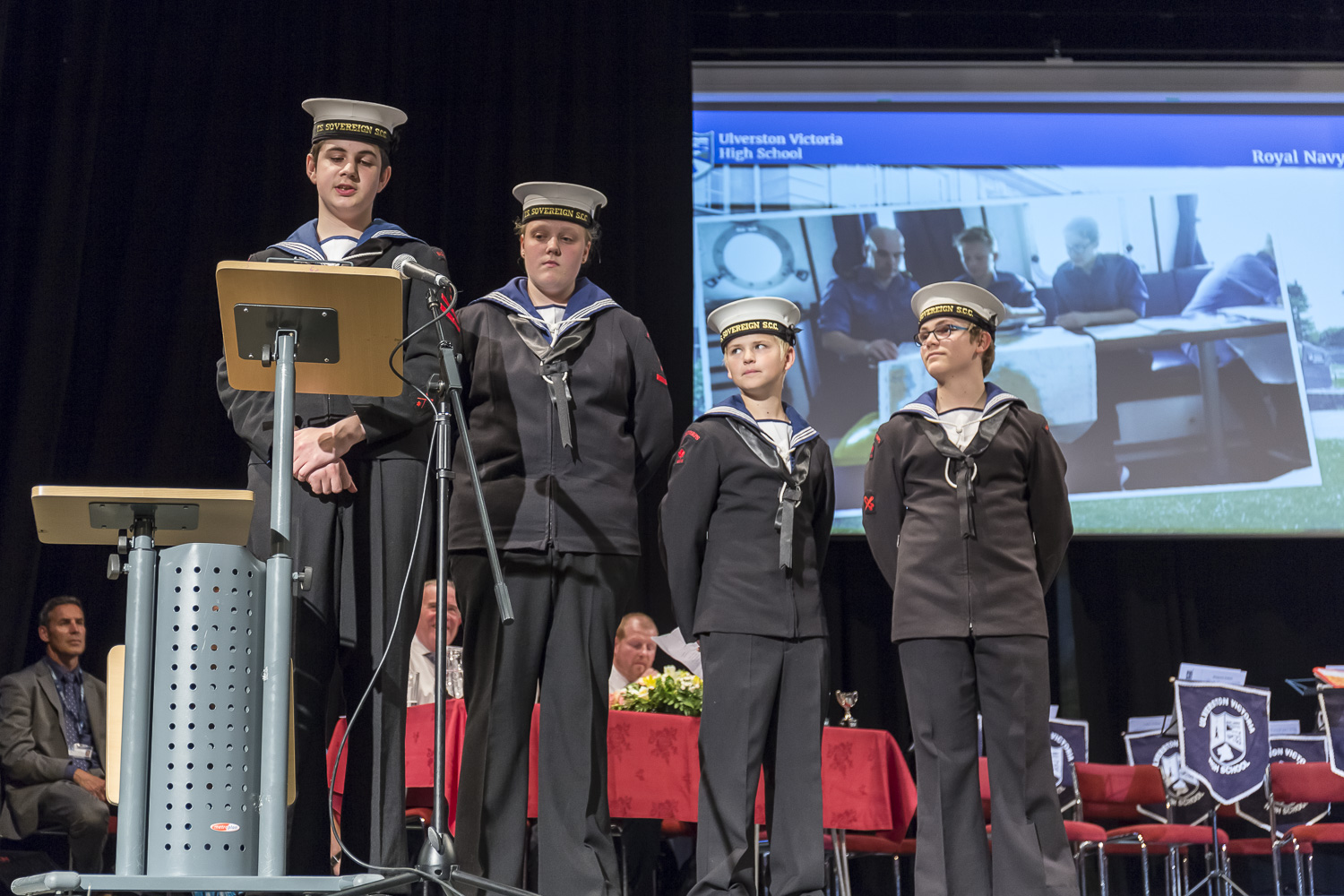 The Sports Ability group told us of their achievements in the Lord Taverner's Table Cricket National Finals, the local Sea Cadets gave an introduction of what they do and their pride in being awarded the Canada Badge. 'Team Pawsome' part of the Uni Tracks Group showcased their winning Big Deal Presentation for t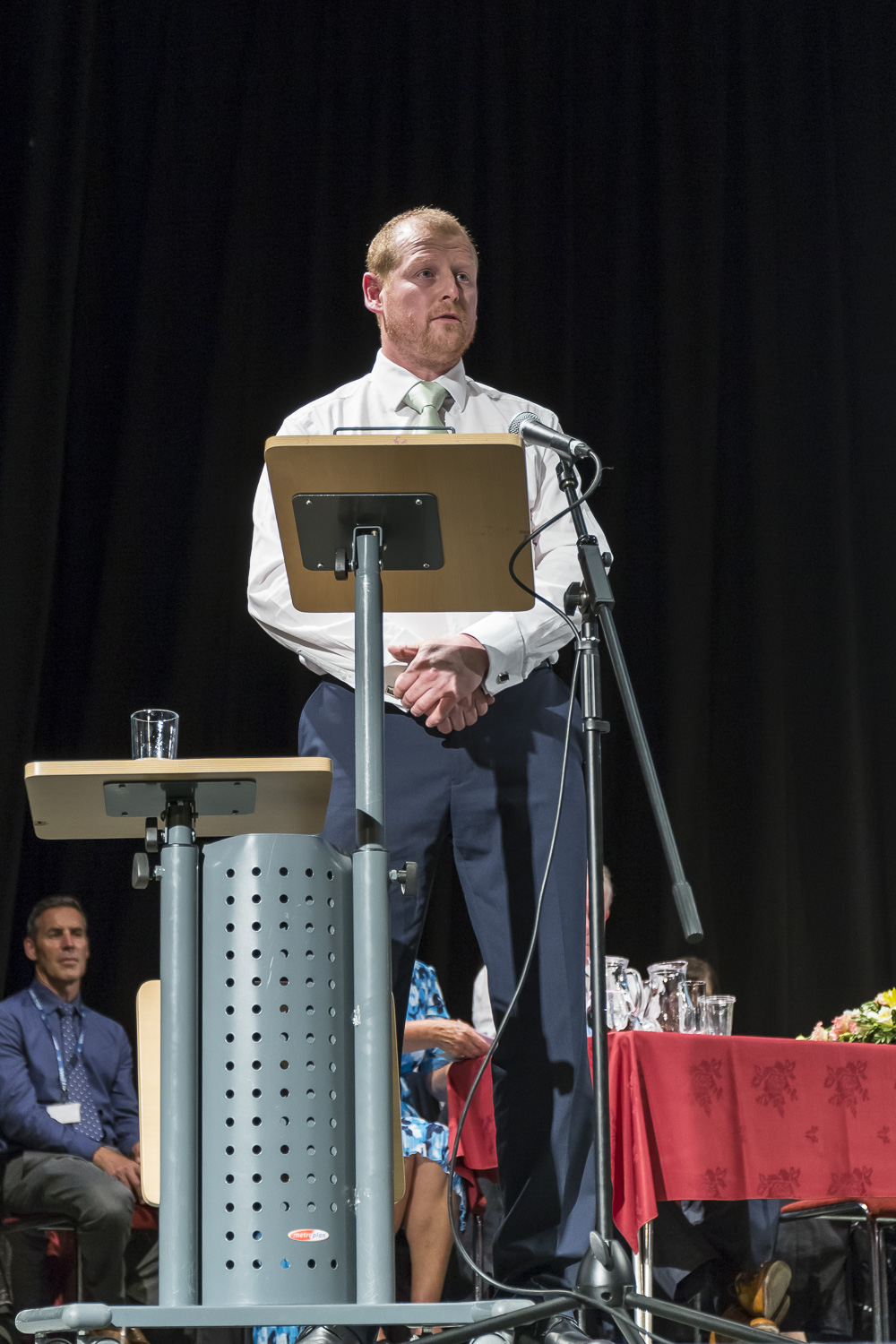 he Big Deal Challenge.
The guest speaker for the evening was Mr Gareth Brunton, Managing Director of Bender UK who also helped UVHS staff present the Special Awards. Mr Thomas of Orcina who presented the Orcina Awards for Improvements in Science joined them both on stage. Mr Dearden presented Finley from Year 7 the W B Wall's Prize for Scouting, the first time this award was presented from the newly formed 1st Ulverston Victoria Scout Group. Harry from Year 9 was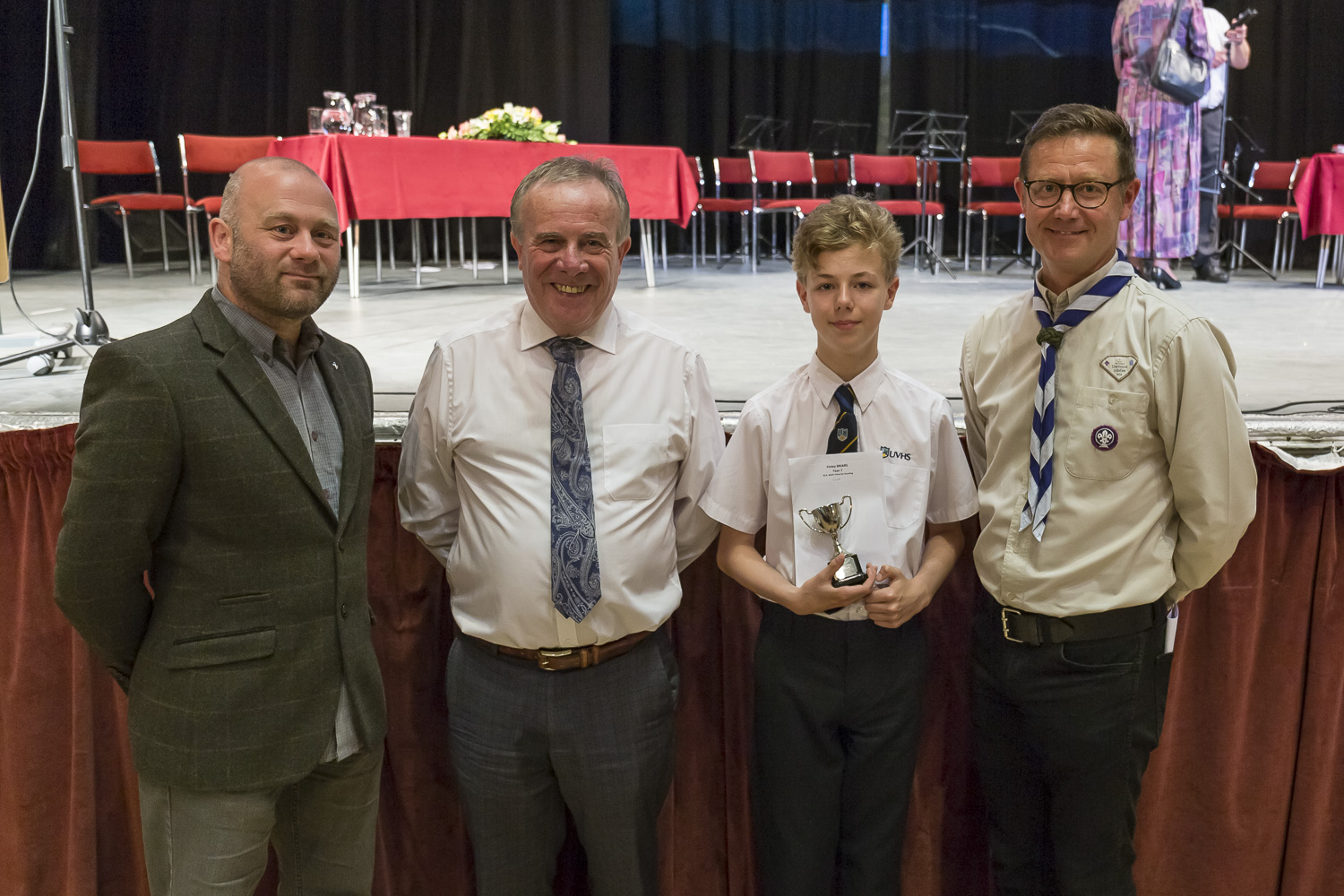 presented the School Parliamentarian of the Year award by the Mayor of Ulverston, Councillor Paul Smith. Adi from Year 10 was presented the Headteacher's Prize. The proceedings of the evening were rounded off by a vote of thanks from Head Boy, Jacob and Head Girl, Megan.