More in this Section
A Level Geography Field Trip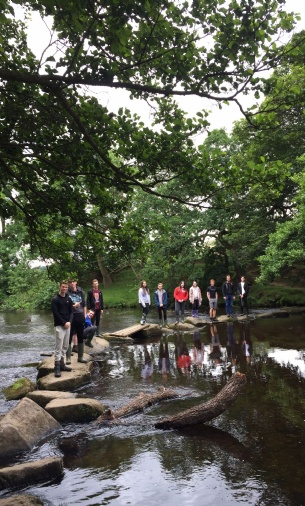 Tuesday 4th July to Thursday 6th July saw our 11 Year 12 Geography students visit a variety of locations to complete their fieldwork for the new A Level specification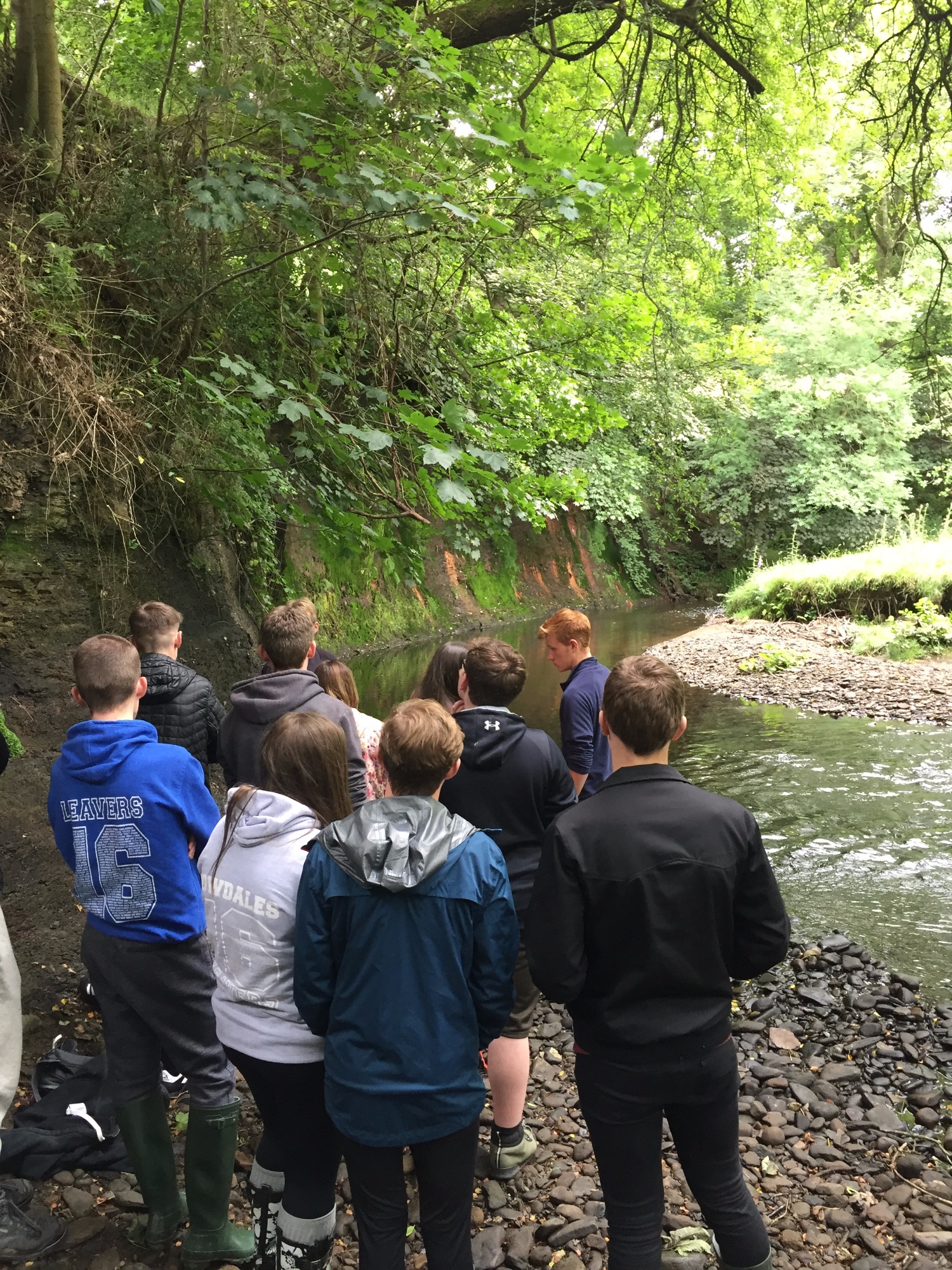 Each pupil is required to identify an independent enquiry question, to plan a methodology for their data collection and ensure that they are able to evaluate their data to come to an informed conclusion regarding the focus of their study.
Day 1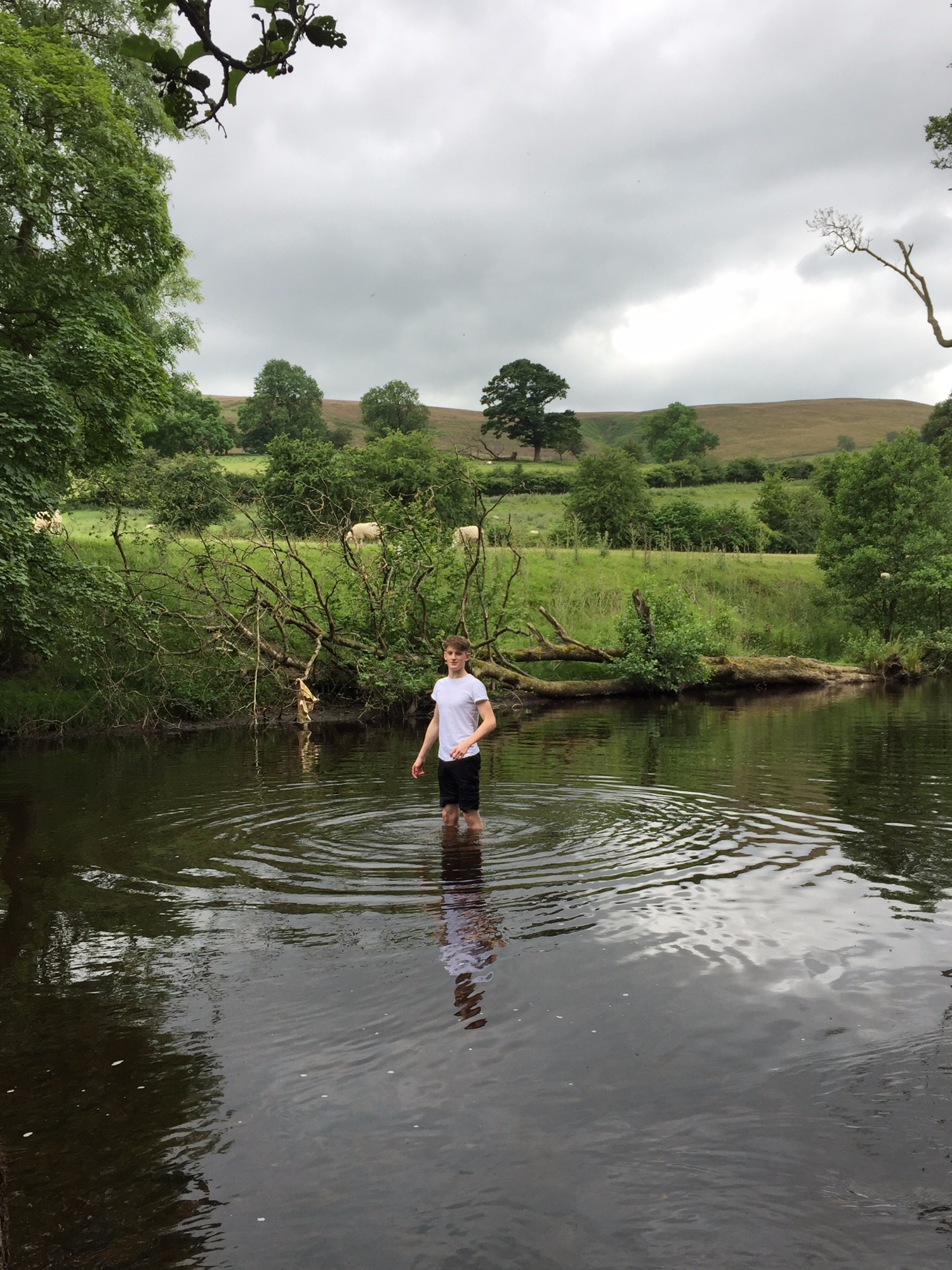 After an easy journey down to the Peak District National Park, those completing investigations focused on river processes and features were first to collect their data. It was a joint effort in that all 11 pupils were involved in the data collection process at 3 sites along the River Noe. The data collection techniques were repeated at each site and included measuring cross profiles, depth of the water, velocity readings (using a dog biscuit and a stopwatch) and sediment analysis (50 pieces of sediment at each site meant some very cold hands!). The group managed to avoid getting too wet (except for Ruby) and were able to view a variety of classic features such as meanders, point bars and floodplains throughout the day.
Year 12 opted to camp on the Tuesday evening, so on arrival at the campsite in the Hope Valley, tents were quickly constructed and successful BBQ was enjoyed by all. The weather was kind, with all enjoying an ice cream before an early bedtime.
Day 2
Despite the very early start (5am for some), tents were dismantled and we stopped for a quick breakfast at the Pool Café in Hathersage, followed by a short spell of data collection in the village for Jasmine who is comparing rates of globalisation at different locations.
Then it was back in the minibus for a short while before arriving in Manchester. Bags were dropped at the YHA on Potato Wharf and then it was straight out for the infamous Mr Mitchell tour of Manchester, including the Northern Quarter, Spinningfields and the CBD. Those collecting data were given time to do so using a variety of techniques including questionnaires, land use surveys, clone town surveys and environmental quality surveys.
After a long, very warm day, the group returned to the YHA to settle in, then we enjoyed a meal at Pizza Express, followed by several games of cards before bed.
Day 3
The last day involved a trip to Salford Quays, a first for many in the group. We discussed the regeneration of the area, observing changes throughout the site and again data was collected at a variety of locations. Pedestrian counts and transport surveys were completed as pupils made the most of the glorious weather. We then visited Media City, which was a hive of activity, allowing for further data collection and even a game of Swingball!
With a tired group in tow, we returned to school on Thursday afternoon. Pupils will now be working on analysing their findings and writing up their fieldwork in a 5,000-word report, which is worth 20% of their A Level grade.