More in this Section
The Halloween Collection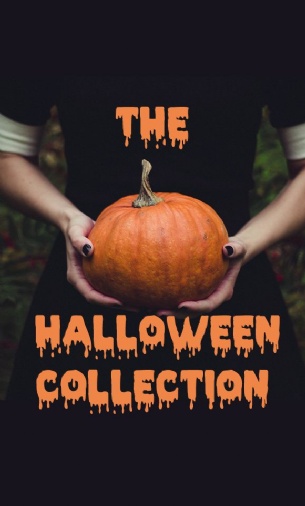 All Hallows' Eve is nearly upon us! And for all those who love a good scare, Mrs Downing our Librarian has created a Halloween Collection.
Vampires, unexplained mysteries, ghosts and witches, there is sure to be something for everyone to enjoy.
To borrow any of these books, please email your request to Mrs Downing library@uvhs.uk or complete this online form.
The Strange Case of Dr Jekyll and Mr Hyde by Robert L. Stevenson. Retold by Carl Bowen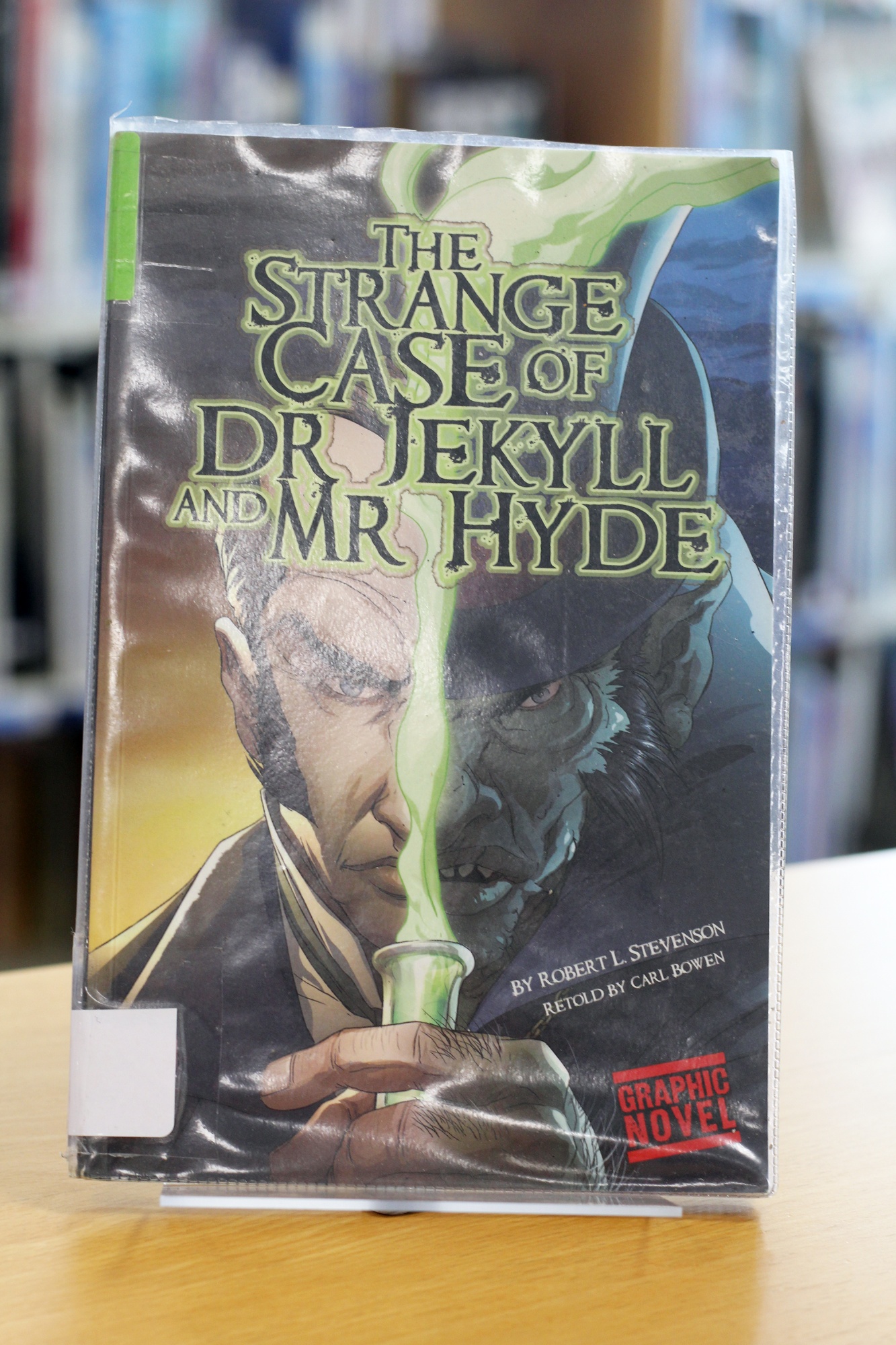 'Scientist Dr Henry Jekyll believes every human has two minds: one good and one evil. After many experiments, he develops a potion to separate them from each other. At first, Dr Jekyll can control his transformations from good to evil. Soon, however, his evil mind takes over and Dr Jekyll becomes a hideous fiend known as Mr Hyde. Can he find a new formula to stop him killing again?'
Ghost Stories by Mary Chapman, Gillian Philip, Anne Rooney and John Townsend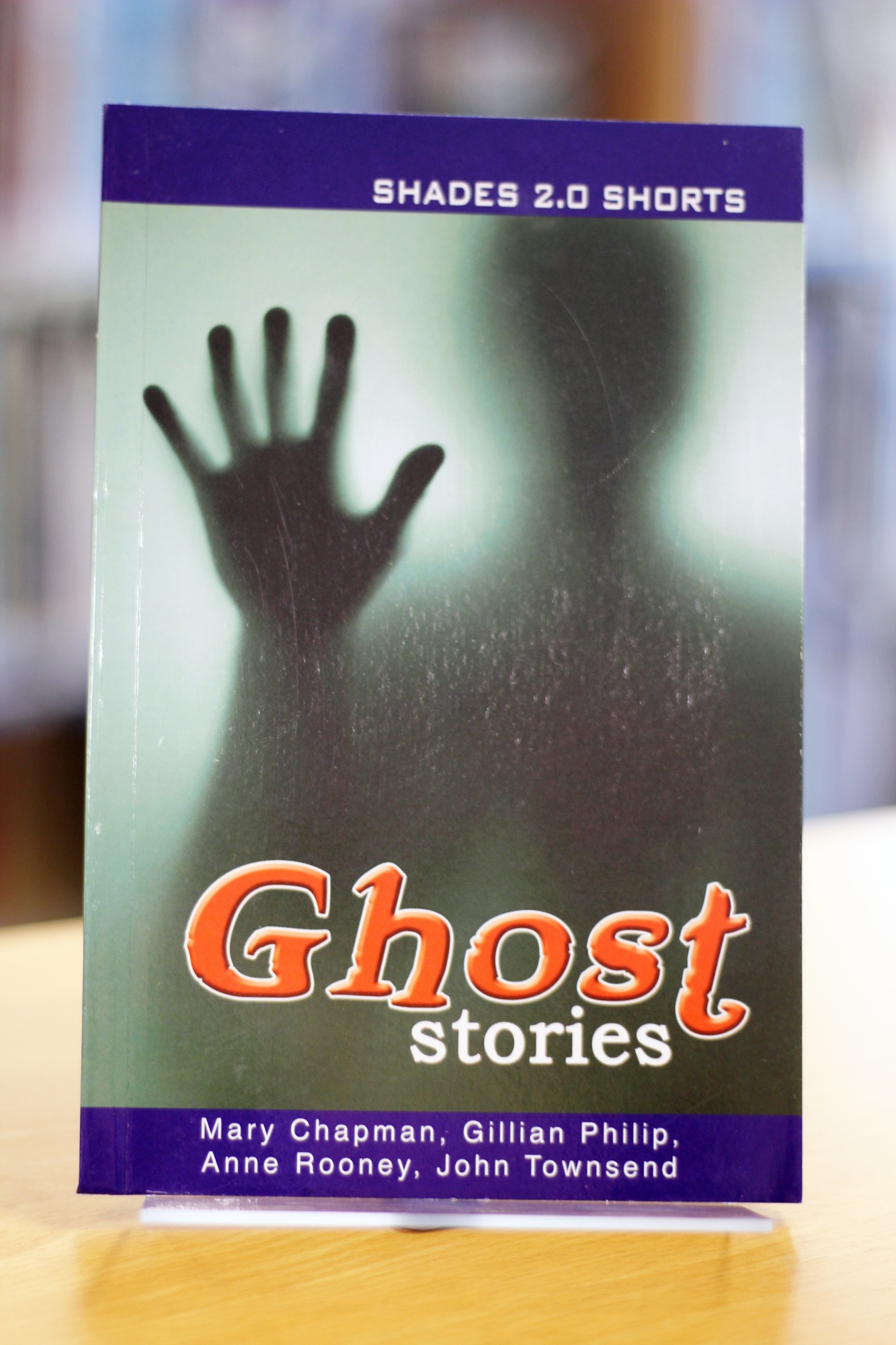 'Four tales of terror to keep you awake at night…
A girl gives a lift to a stranger on a misty road…
Zitty Zoe makes a promise in return for glowing, radiant skin…
An ancient wrong needs to be set right…
A Series One Land Rover brings terror and death…'
The Company of Ghosts by Berlie Doherty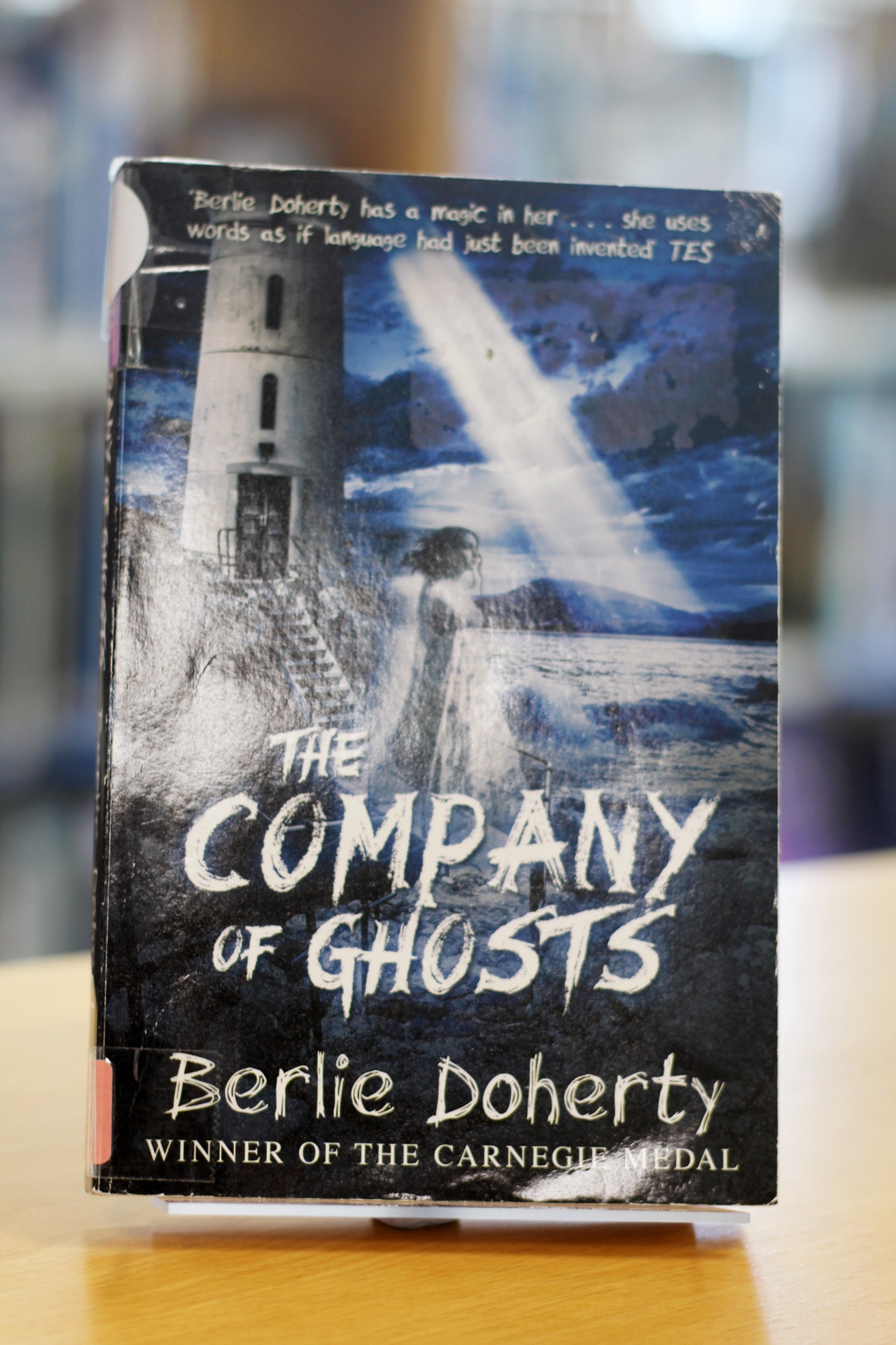 'It was a seascape, moody with rocks and cliffs and wild showers of spray. Ellie's own reflection was drawn to it, like a ghost image among the lights and shadows.
'That's our island.' Morag said.
'It looks mysterious.'
'It is. That's where we're going tomorrow.'
Flesh and Bone by Jonathan Maberry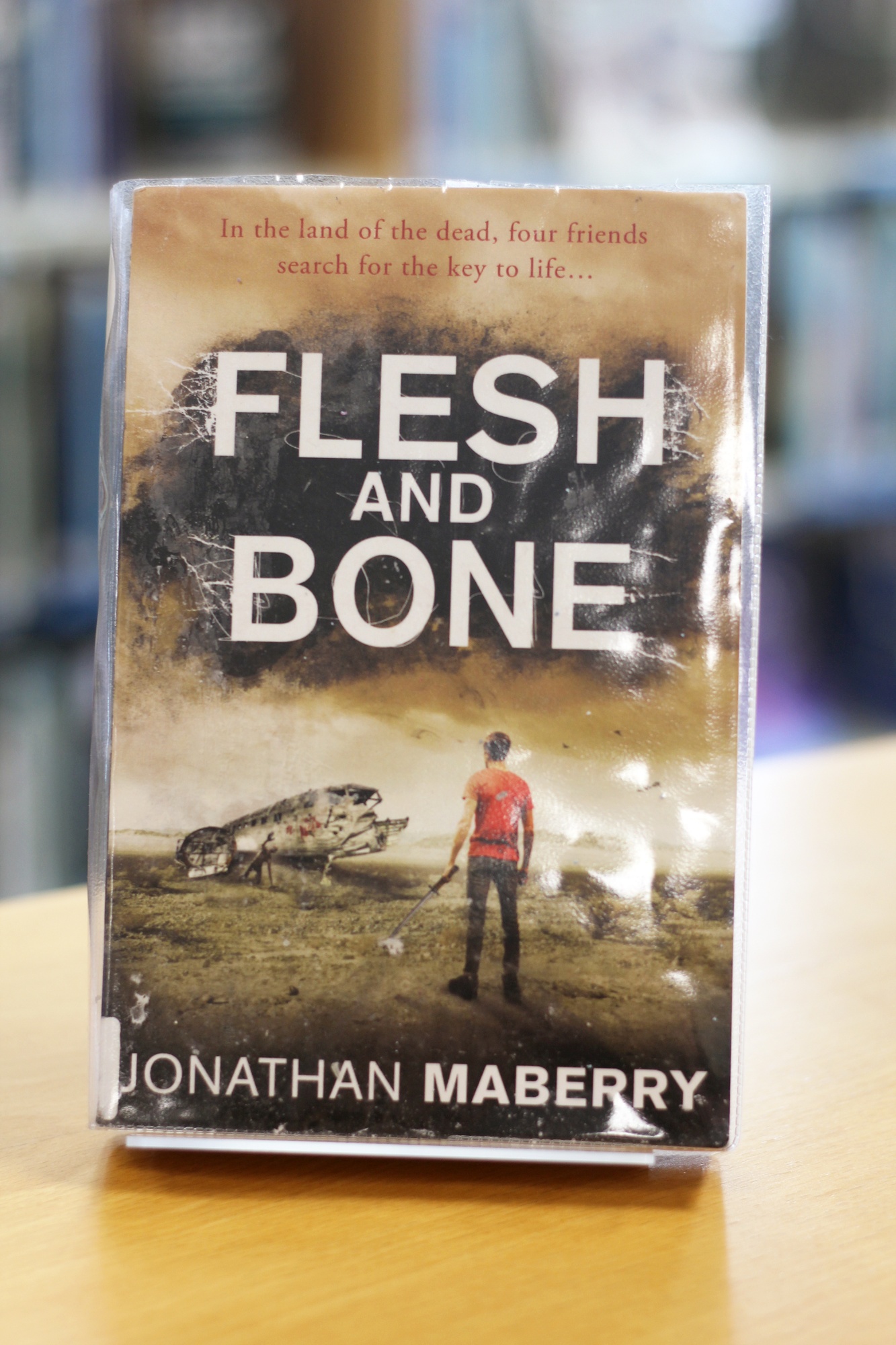 "Except that death collected everyone. Death is like that. Relentlessly efficient."
'Still reeling from the terror and tragedy that has follows them across the Rot and Ruin, Benny, Nix, Lilah and Chong search for the jet they saw in the skies months ago. Because it means that humanity itself must have survived…somewhere'
Voyages in the Underworld of Orpheus Black by Marcus Sedgwick, Julian Sedgwick and Alexis Deacon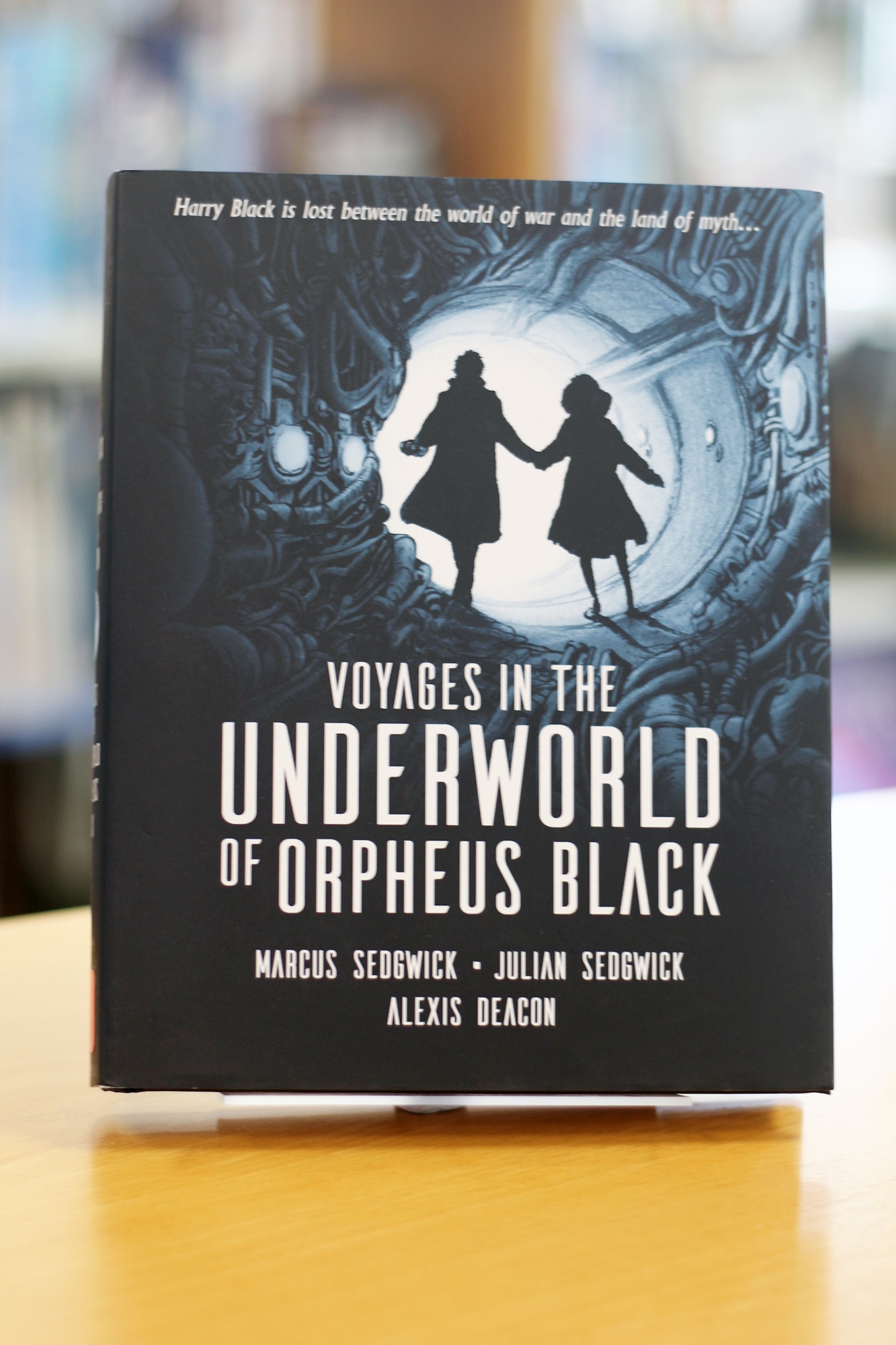 'I, who can charm the rocks, cause the water to change its course with my song, I, who once charmed Death himself am powerless.
'In this beautifully-written, literary tour de force, award winning authors Marcus Sedgwick and Julian Sedgwick and artist Alexis Deacon skilfully weave together prose, poetry and illustration to create a lyrical and dreamlike story of two brothers In conflict amidst the devastation of WWII London.'
Witch Hill by Marcus Sedgwick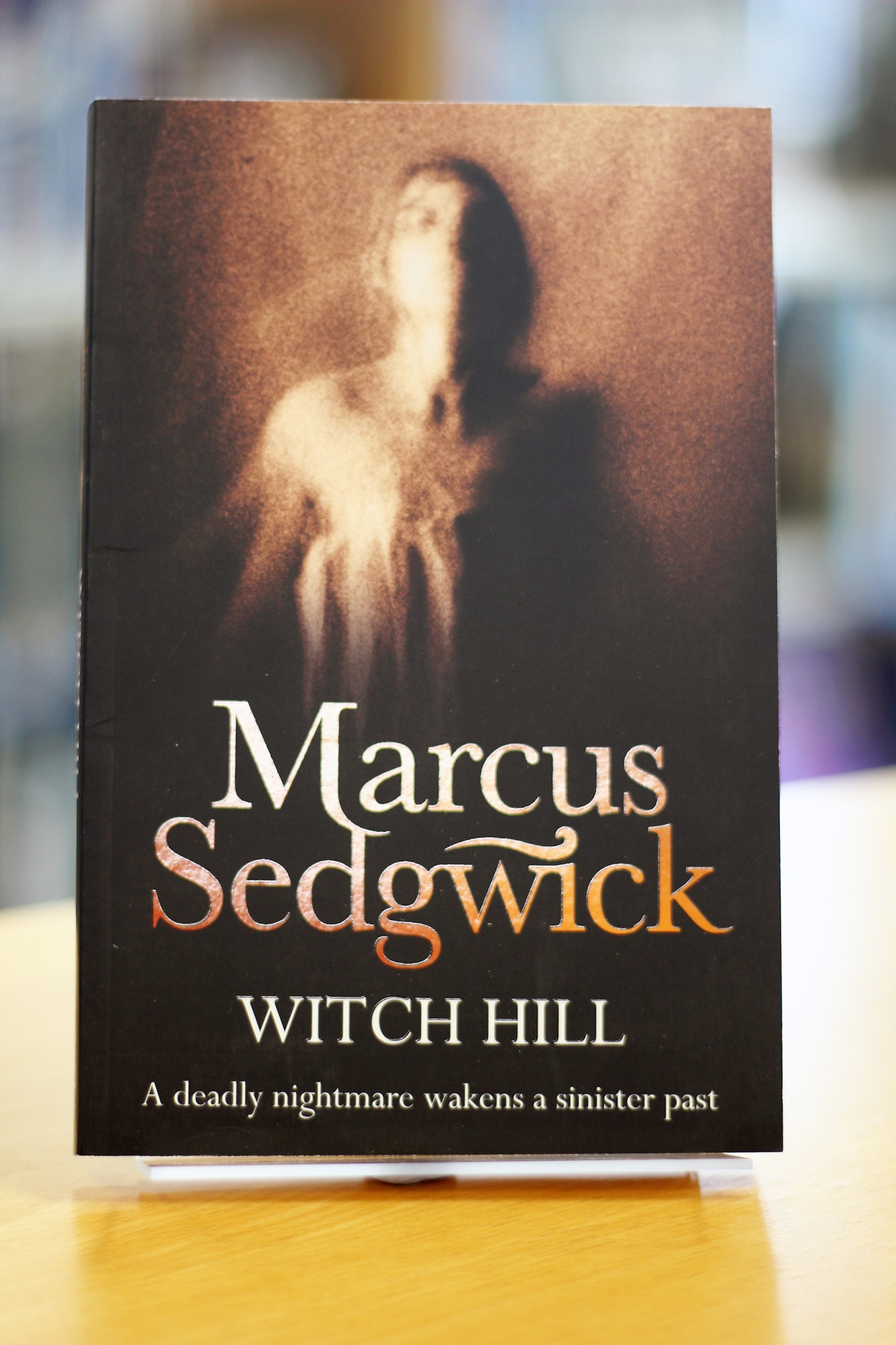 'The fire was a family tragedy that Jamie can't forget. Fire dominates his waking thoughts and haunts his dreams.
And there is something else going on in the village of Crownhill. Something utterly terrifying.
A present-day boy, a seventeenth-century girl, an ancient crone: for a single moment their lives are fused by fire. As the dark secrets of Crownhill and its witches are revealed, Jamie must confront his worst fears in order to free himself from the horrors of the past'
Dracula by Bram Stoker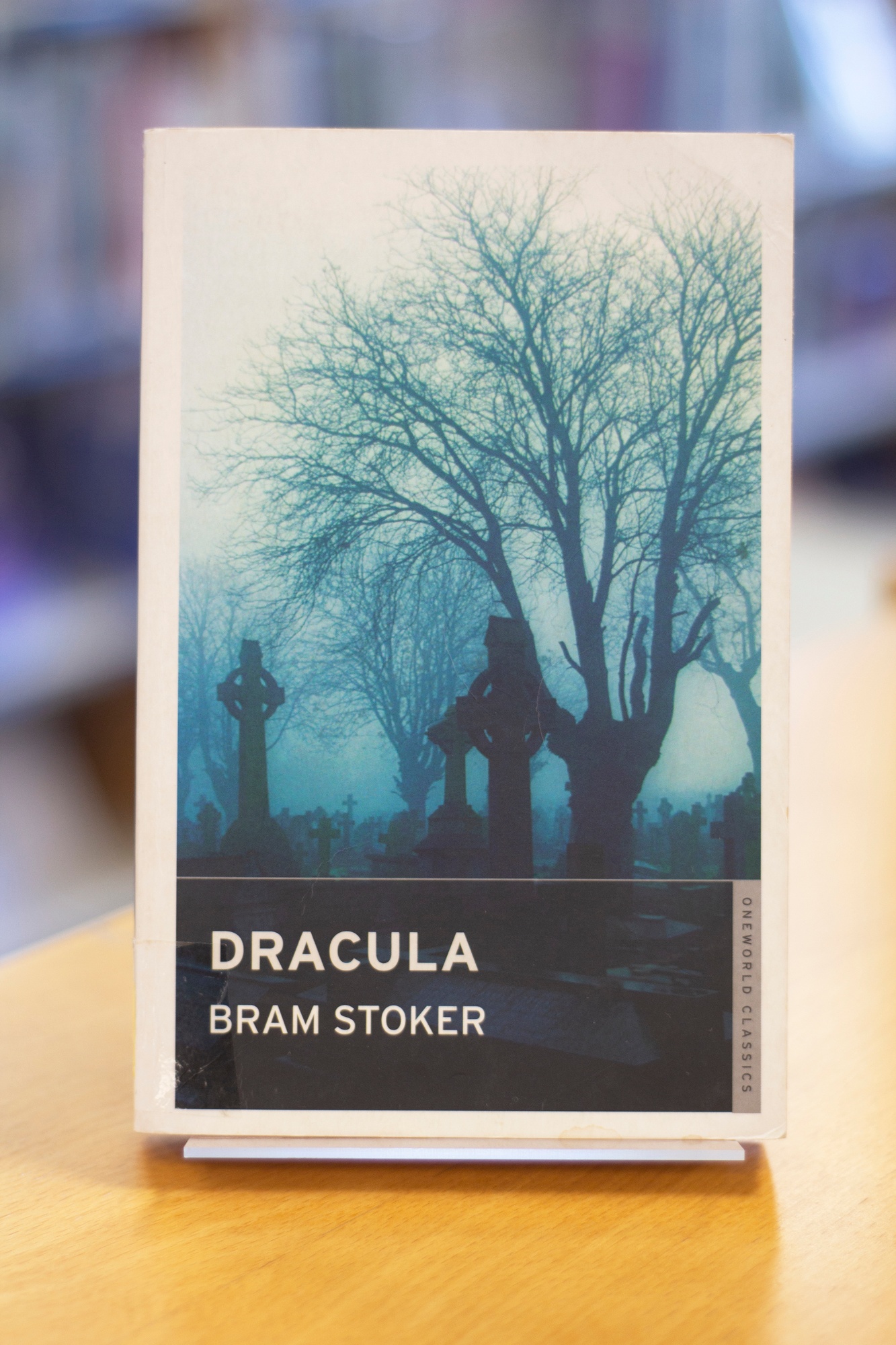 "The last I saw of Count Dracula was his kissing his hand to me, with a red light of triumph in his eyes, and with a smile that Judas in hell might be proud of."
'Regarded as one of the most influential horror stories of all time and the inspiration for countless literary spin-offs, the tale of the young Englishman Jonathan Harker's journey into the very heart of Count Dracula's evil realm remains a compelling read to this day.'
Tunnels of Blood by Darren Shan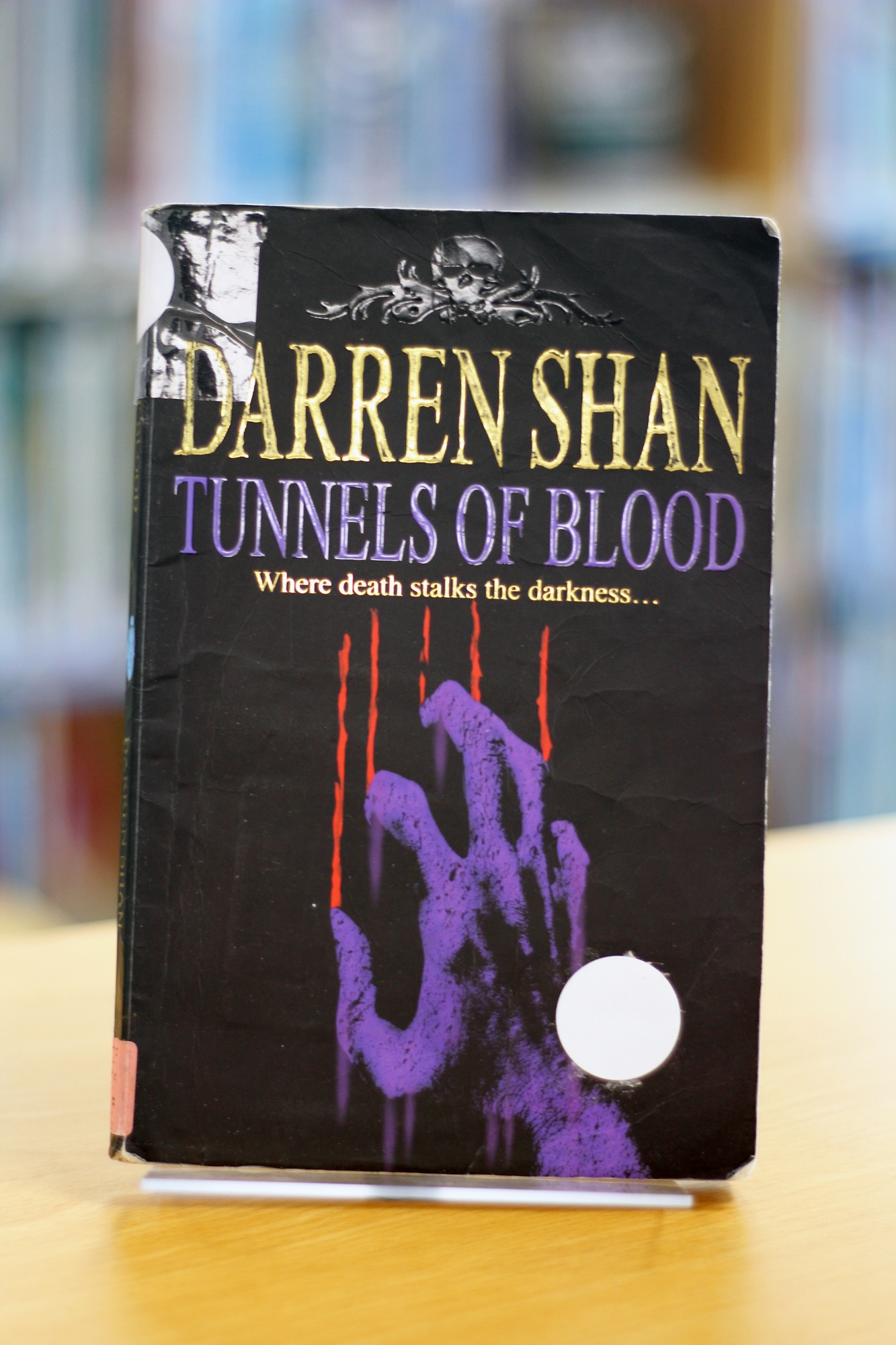 "We all have to do things we don't like in life."
Darren Shan, the Vampire's Assistant, gets a taste of city life when he leaves the Cirque Du Freak with Evra and Mr Crepsley. At night the vampire goes about secret business, while by day Darren enjoys his freedom.
But then bodies are discovered… Corpses drained of blood…The hunt for the killer is on and Darren's loyalties are tested to the limit as he fears the worst. One mistake and they are all doomed to perish in the tunnels of blood…'
Out there? Mysterious Disappearances by John Townsend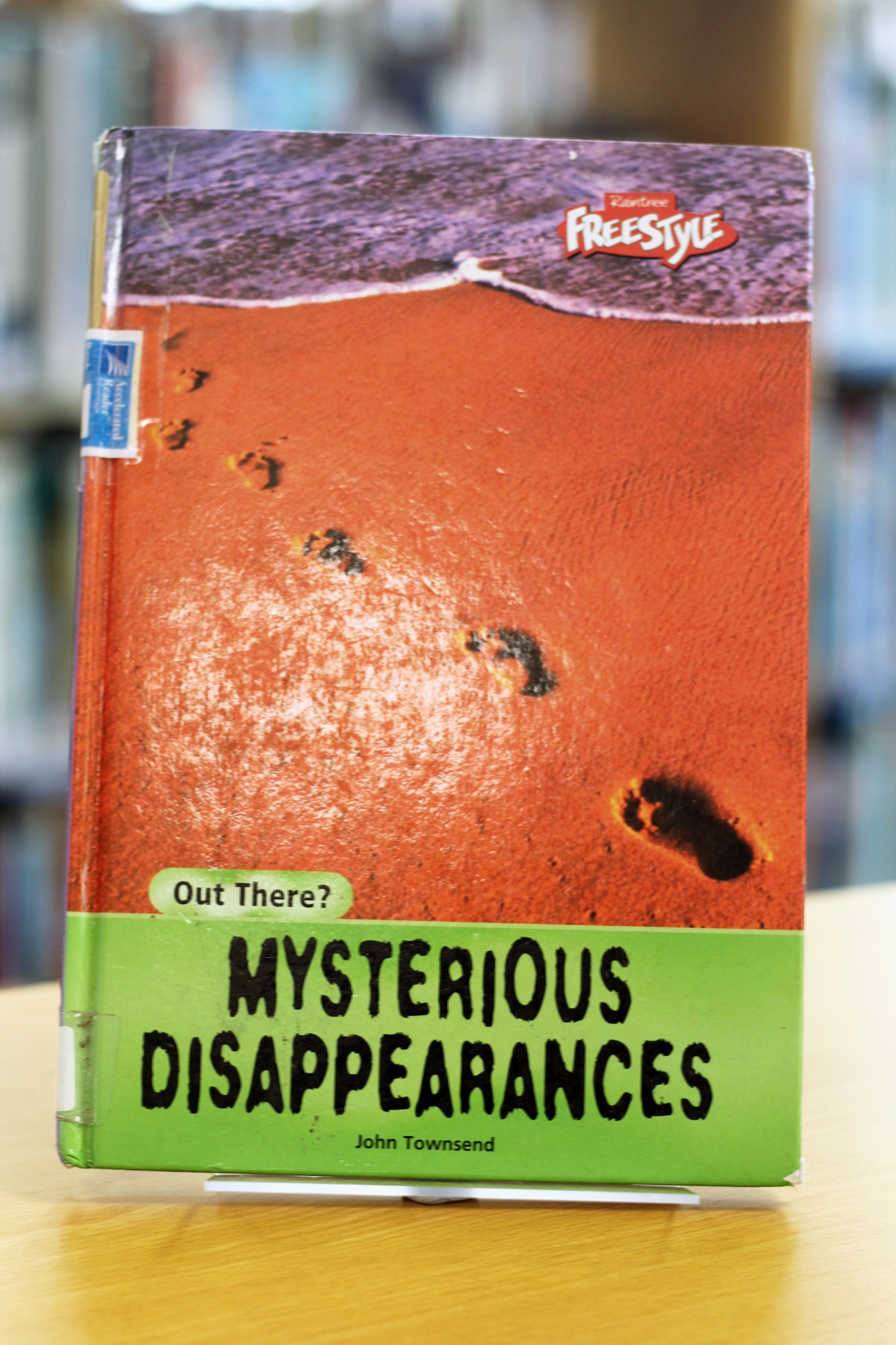 'Out there? Explores the world's weirdest phenomena, from mysterious monsters to supernatural sightings. Many people have suggested solutions to these paranormal problems, but who should you believe? This is the stuff your science lessons can't explain.
Mysterious Disappearances looks at the strange stories of people and objects that have vanished without a trace. From the Bermuda Triangle to kidnappings, discover a world of mystery where there are more questions than answers.'
The Witch Hunts by Robert Thurston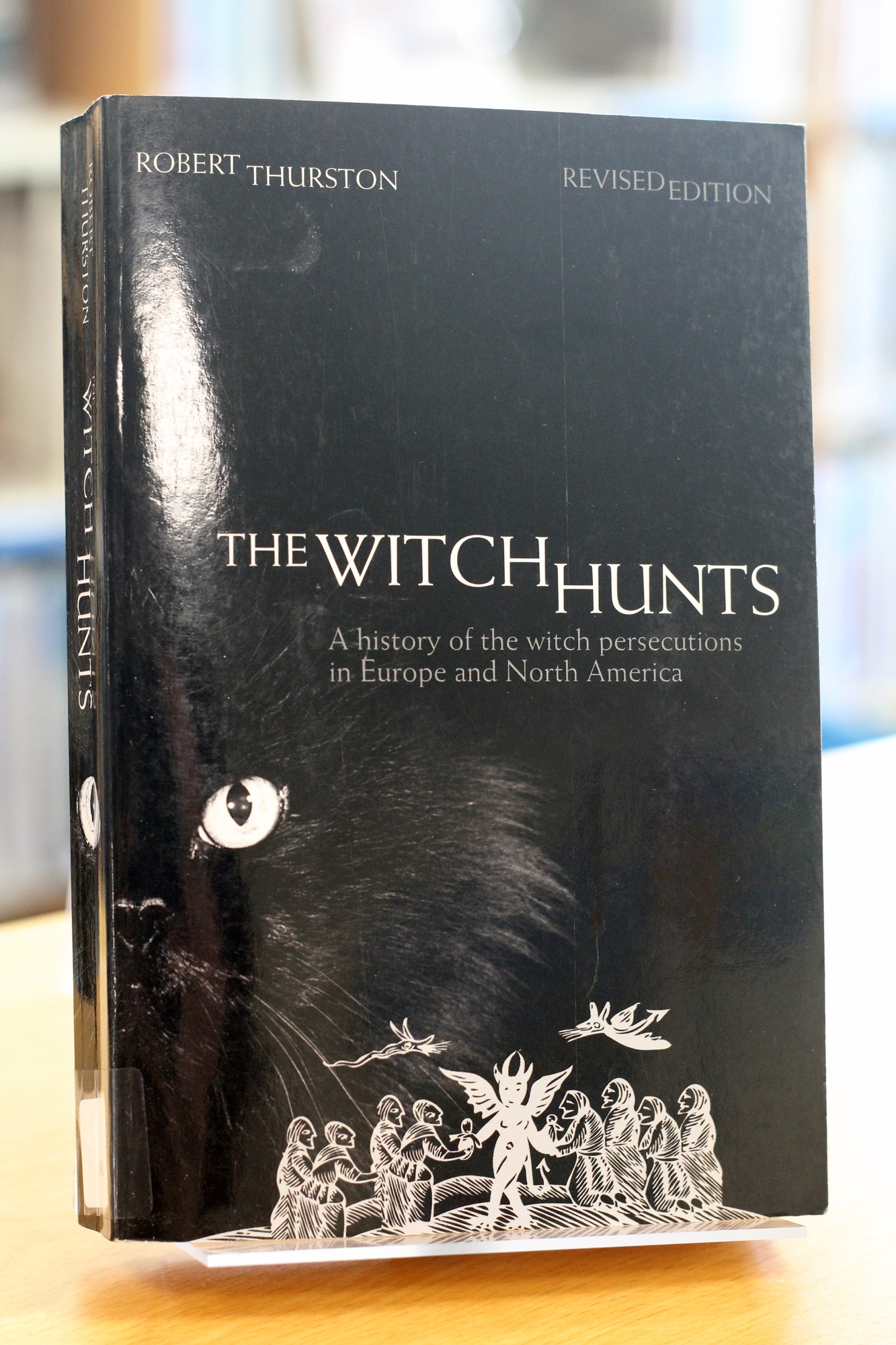 'A history of the witch persecutions in Europe and North America
'Between the fourteenth and eighteenth centuries, the notorious witch hunts of Europe and America led to the execution of tens of thousands of people – the vast majority of whom were women. Under the growing influence of a variety of new and heightened tensions, such as fear of the devil, attack from abroad and the plague, panic and aggression against 'witches' began to spiral out of control.'