More in this Section
The Halloween Collection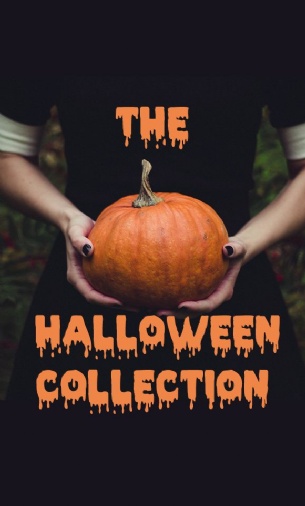 All Hallows' Eve is upon us! And for all those who love a good scare, Mrs Downing our Librarian has created a Halloween Collection.
Vampires, unexplained mysteries, ghosts and witches, there is sure to be something for everyone to enjoy.
To borrow any of these books, please email your request to Mrs Downing library@uvhs.uk or complete this online form.
True Ghost Stores by Terry Deary
Incredible? Impossible? Too awful to imagine? But someone, somewhere at some time has sworn that each of these terrifying tales is true.
Strange, unexplained "spirit stones" haunt a remote Australian farmstead.
The horrifying apparition of a young girl succeeds in avenging her own murder.
A restless mummy walks abroad on Halloween
Read about the Flying Dutchman, a ghostly green man, reincarnation and poltergeists in nine true tales that are sure to haunt your dreams. Look at the facts and decide for yourself: do you believe in ghosts.
The Sacrifice by Charlie Higson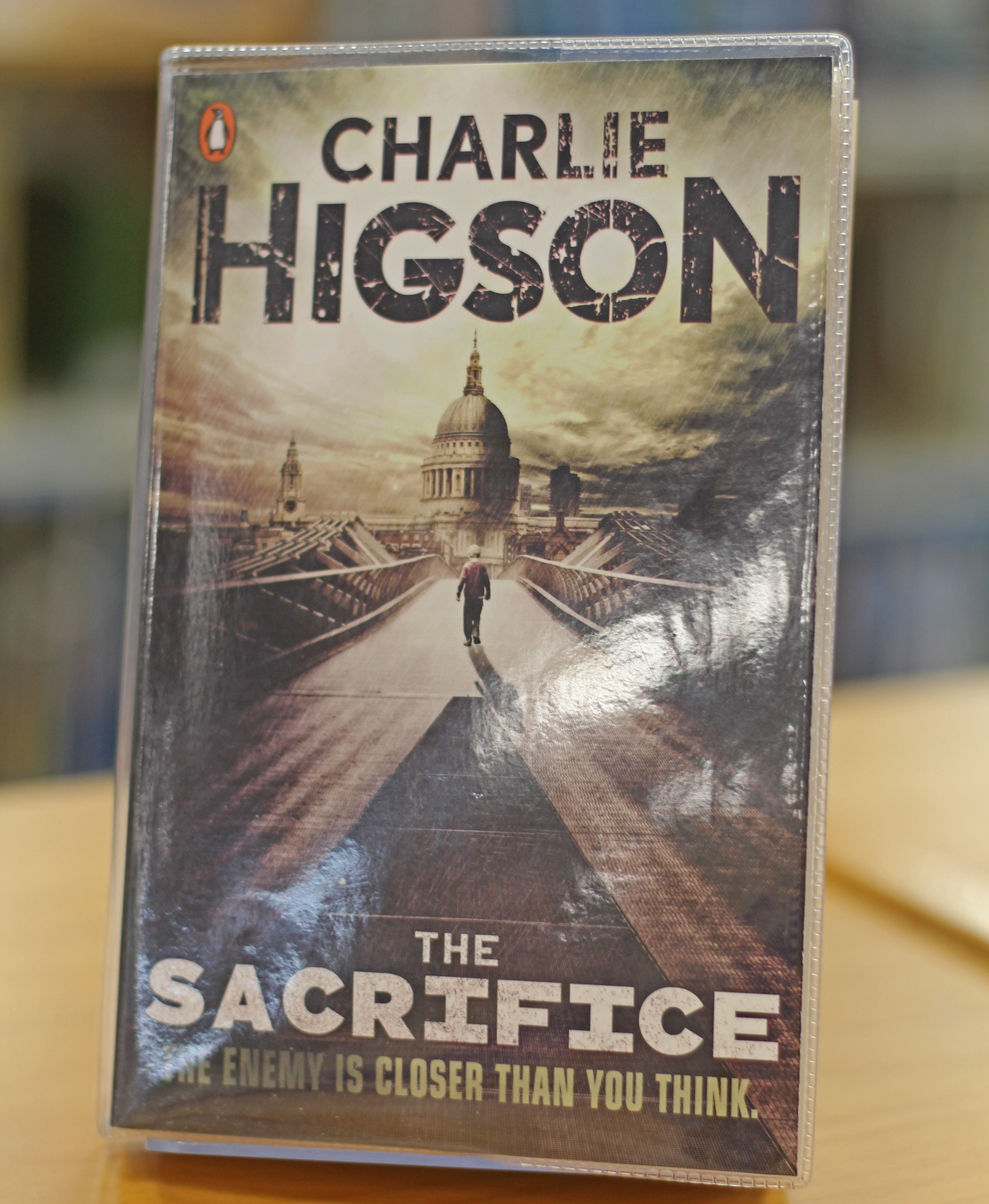 The strangers were changing. They were faster, stronger…more human. That was the scariest part.
Against the odds, Small Sam has survived, but his sister is lost in the remains of London. To find her he'll do anything – even return to the Forbidden zone: the badlands where an unknown force is growing restless…
The Dead by Charlie Higson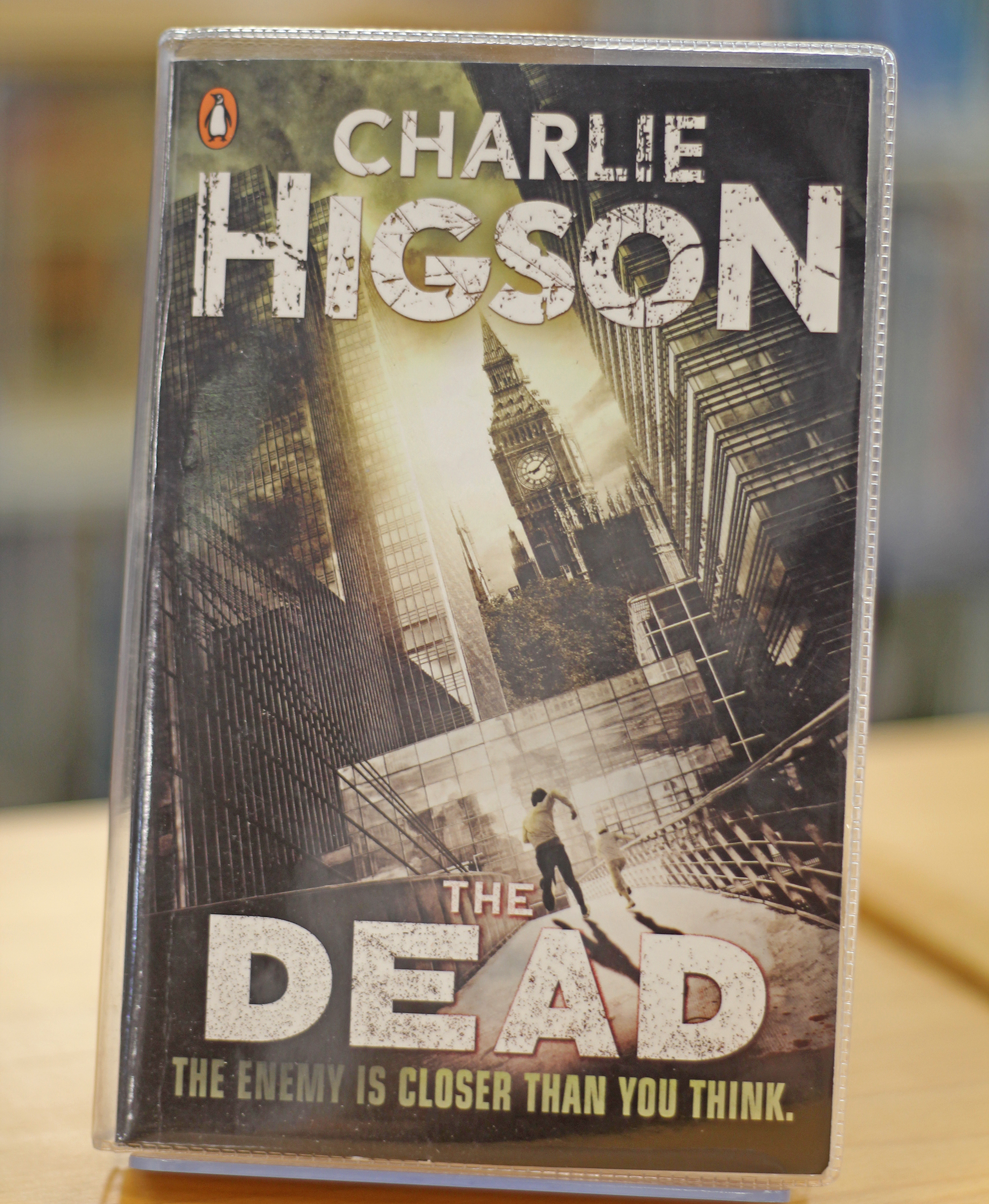 The child in the video was terrified. Within days it had gone viral. Then the Internet stopped working – and they realised something was seriously wrong.
The sickness struck everyone over fourteen. First it twisted their minds. Next it ravaged their bodies. Now they roam the streets – crazed and hungry.
Jack and Ed are survivors, determined to return home to London. Clinging to memories, they join misfits and fighters they meet on the road. And one adult, a butcher called Greg. But, when a devastating new threat rises, they know that for some there will only be one escape…
More Horowitz Horror by Anthony Horowitz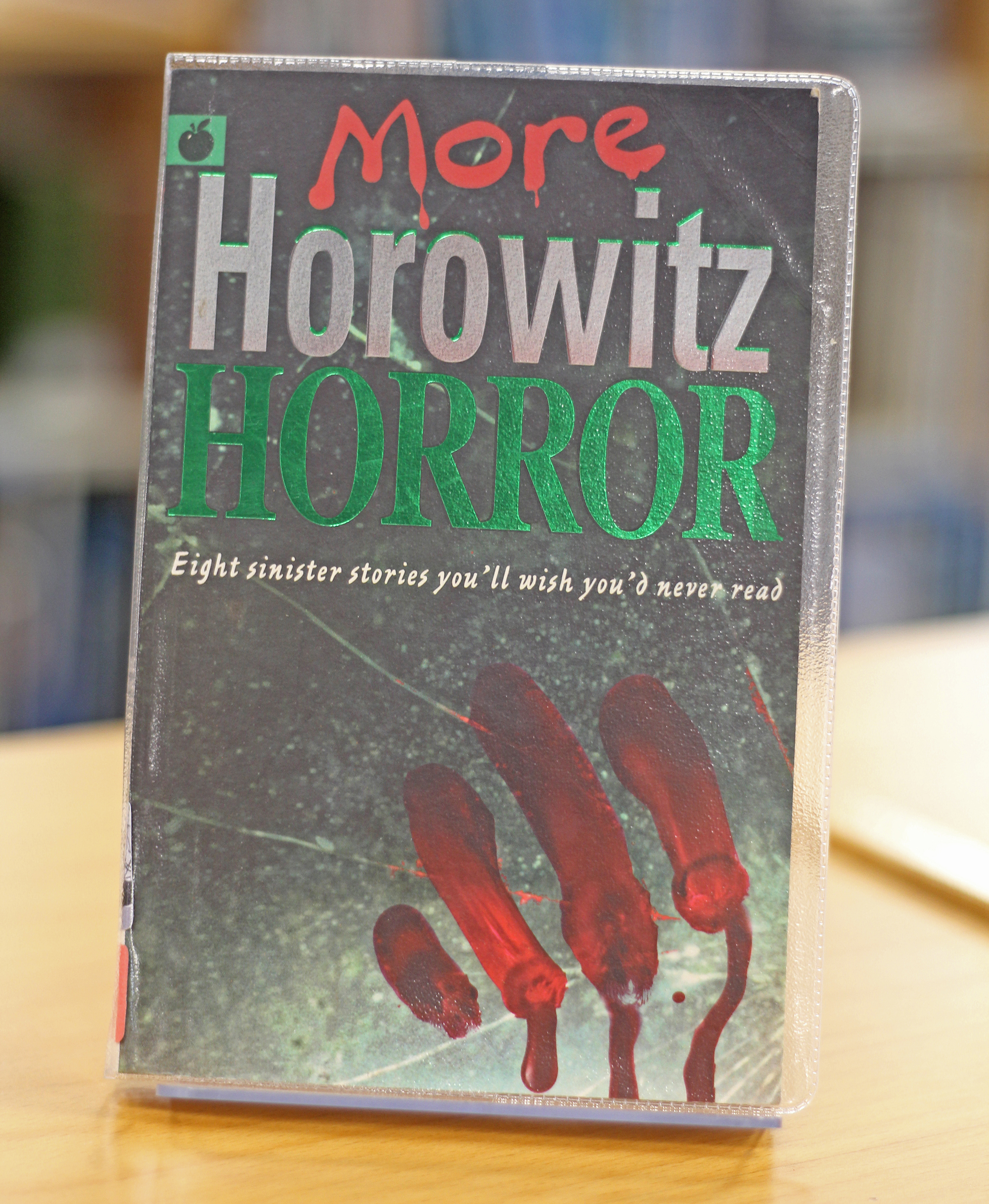 Look out of the window. See if you're alone. You never know what horror is lurking out there.
Here are eight nerve tinglingly nightmarish stories to make your skin crawl and the blood freeze in your veins. Unmasking the strange, the macabre and the downright diabolical these stories will make you think…they'll make you shiver…they'll make you afraid…
Mina and the Undead by Amy McCaw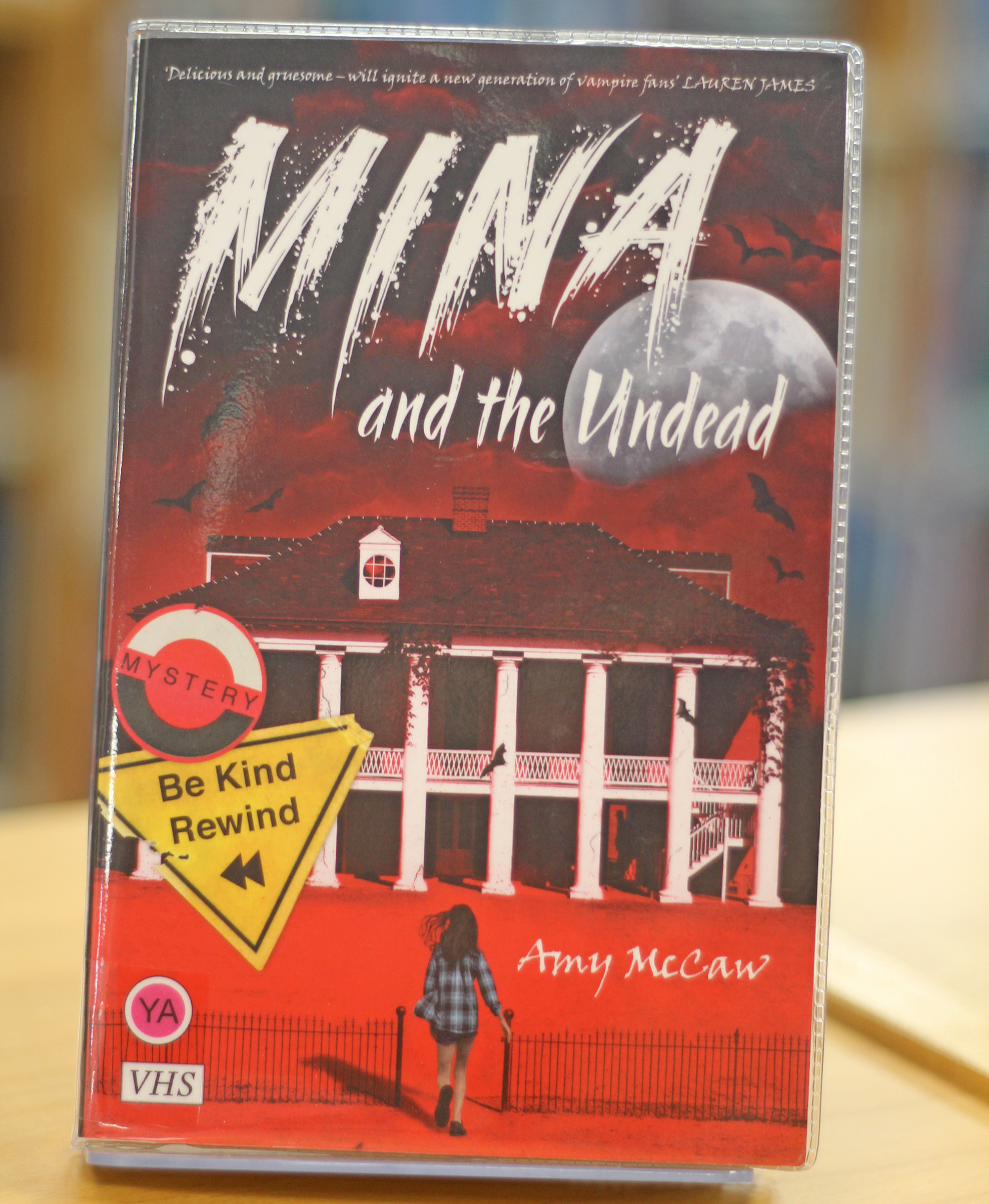 New Orleans Fang Fest 1995. Mina's having a summer to die for.
Mina arrives in New Orleans to visit her estranged sister, Libby. She loves nothing more than a creepy horror movie and can't wait to explore the city's darkest secrets—vampire tours, seedy bars, spooky cemeteries, disturbing local myths...

Mina lands a part-time job at a horror movie mansion and meets Jared, Libby's gorgeous housemate and fellow horror enthusiast. But the perfect summer bliss is broken when she stumbles upon the body of a girl with puncture marks on her neck, clutching a lock of hair that suspiciously resembles Libby's.

Someone is replicating New Orleans' most brutal supernatural killings. Mina must discover the truth and prove her sister's innocence before she becomes the victim of another myth.
Ghost Stories – selected and introduced by Ruth Rendell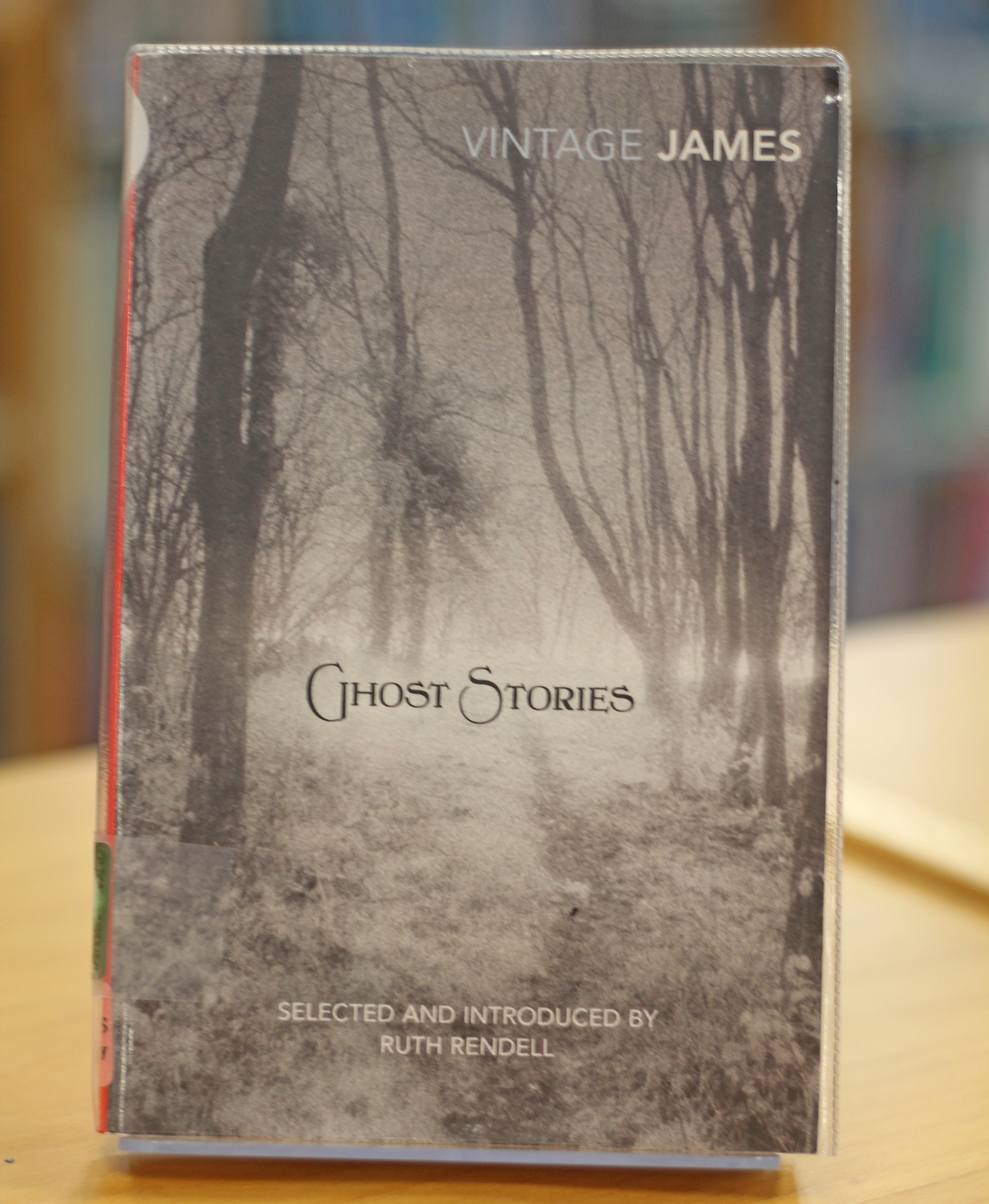 M.R James wrote his ghost stories to entertain friends on Christmas Eve, and they went on to both transform and modernise a genre. James harnesses the power of suggestion to move from a recogniasable world to one that is indefinably strange, and then unforgettably terrifying. Sheets, pictures, carvings, a lonley beach, a book missing from a library shelf – ordinary things take on more than a tinge of dread in the hands of the original master of suspence.
Creatures of the Night by Grace Collins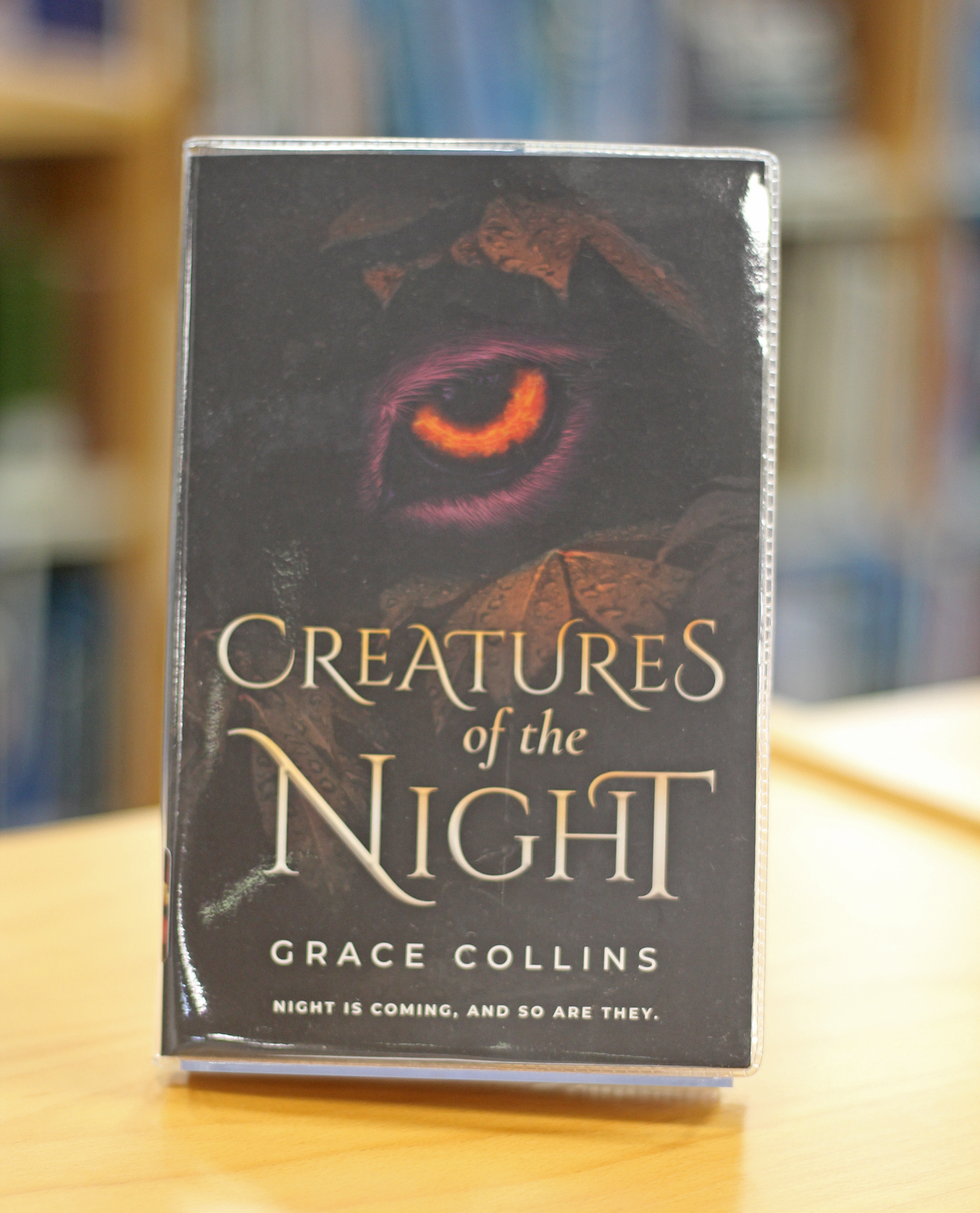 Make your way home at five. Be in the tunnels as the sun begins to fall. Seal the entrance. These are the rules I grew up with… The ones I never dared to break. Until now.
Milena finds herself caught between a world she has always known and trusted, and a fate that is far greater than she ever imagined.
Equal parts suspense mystery and romance. Creatures of the Night captures the struggle between learning to trust your instincts and the one you love.
Cinderella is dead by Kalynn Bayron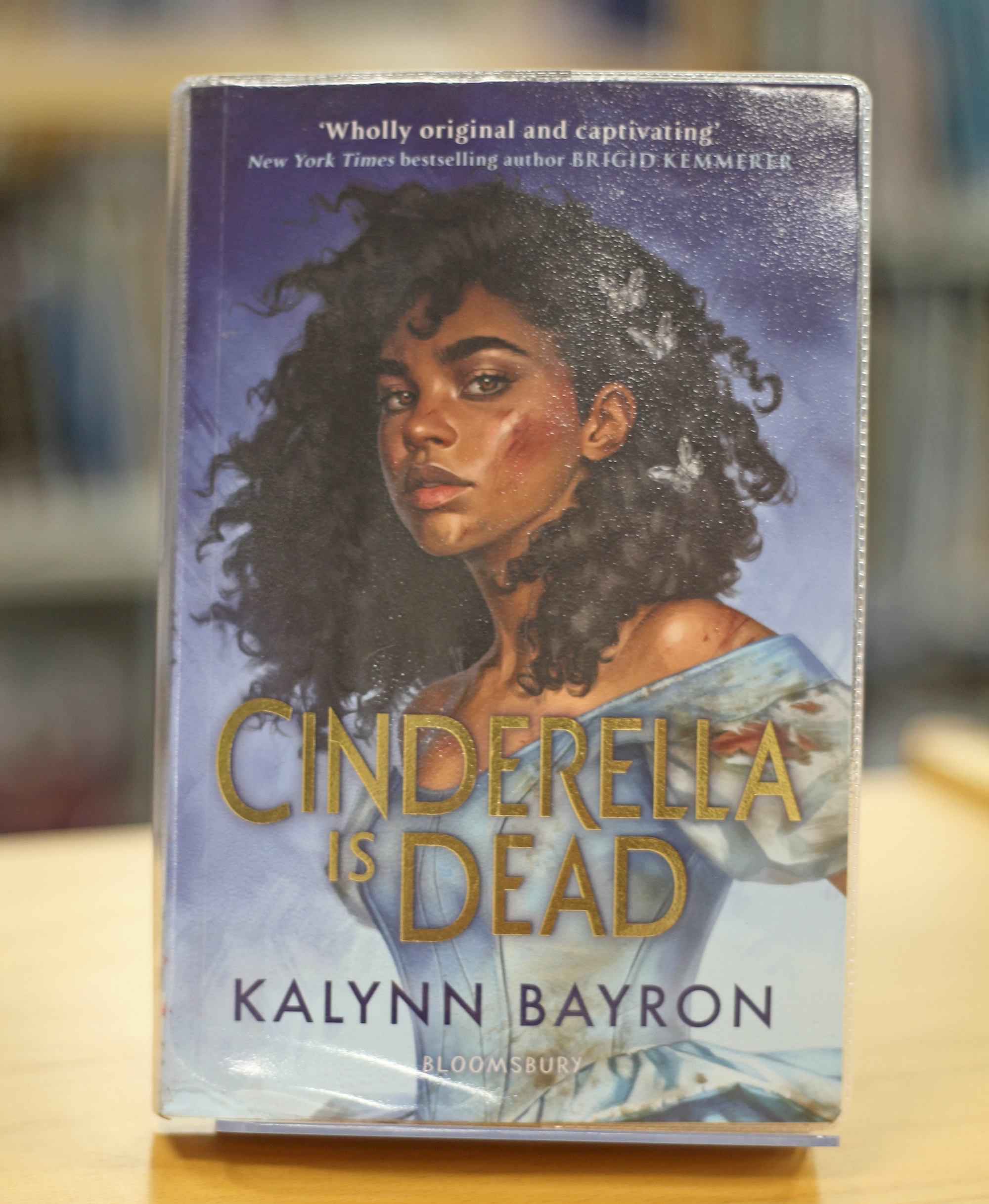 It's 200 years since Cinderella found her prince … but the fairytale is over. Sophia knows the story though, off by heart. Because every girl has to recite it daily, from when she's tiny until the night she's sent to the royal ball for choosing. And every girl knows that she has only one chance. For the lives of those not chosen by a man at the ball … are forfeit. But Sophia doesn't want to be chosen. She doesn't want to go to the ball at all. Not when she's afraid the girl she loves might be chosen too…
Pushed beyond breaking by a society that denies everything she is, Sophia sets out on a journey that will remake her world…into one where SHE gets to choose.
20th Century Ghost Stories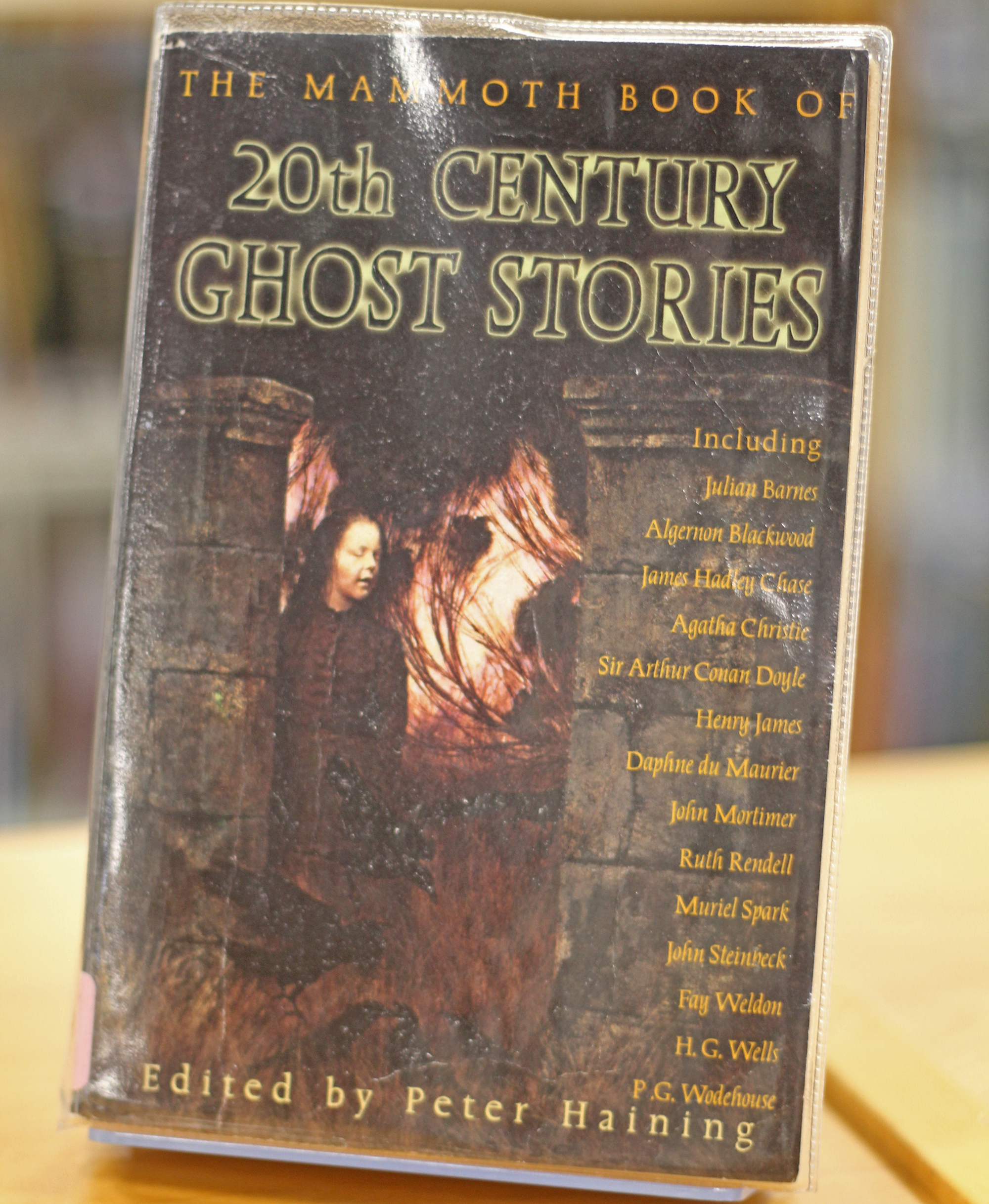 In this wide-ranging collection divided into three sections - "The Golden Era", "The Phantom Army" and "The Modern Tradition" - Peter Haining has assembled an outstanding selection of the best of these literary twentieth-century ghost stories, by writers as diverse as Jack London and P.G Wodehouse; Daphne du Maurier and John Steinbeck; Winston Graham and John Mortimer...and many more
The Grindle Witch by Benjamin J. Myers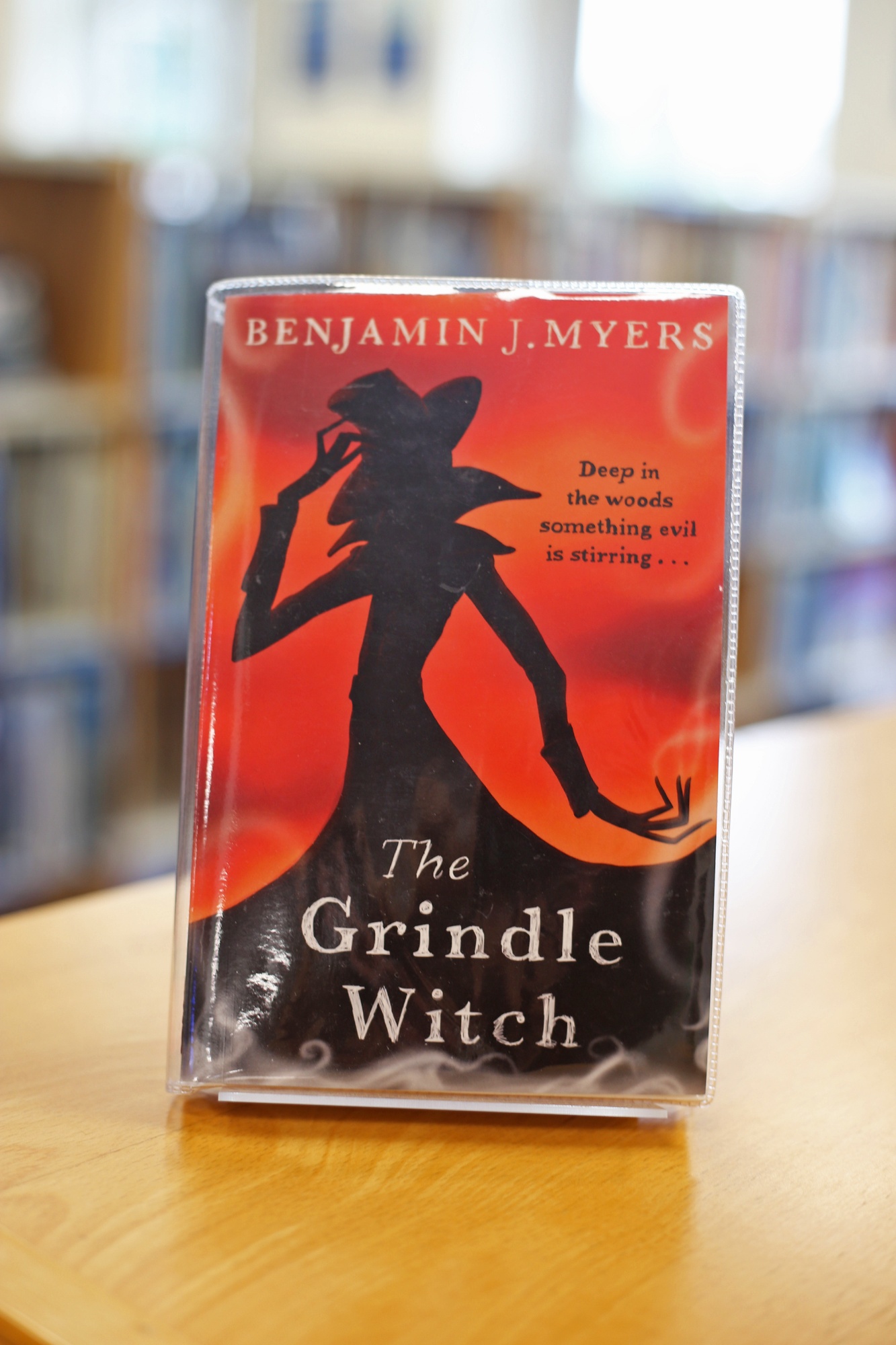 Beware the Grindle Witch
City boy Jack Jolly thinks that life in the country village of Grindle is going to be boring, until he finds himself plunged into the middle of a terrifying mystery and forced to confront an ancient evil – the Grindle Witch.
Jack joins forces with friends, Paddy and Leila, to try and stop the witch from killing, but the drastic measures they take produce unexpected and creepy results.
The Front Room by Michelle Magorian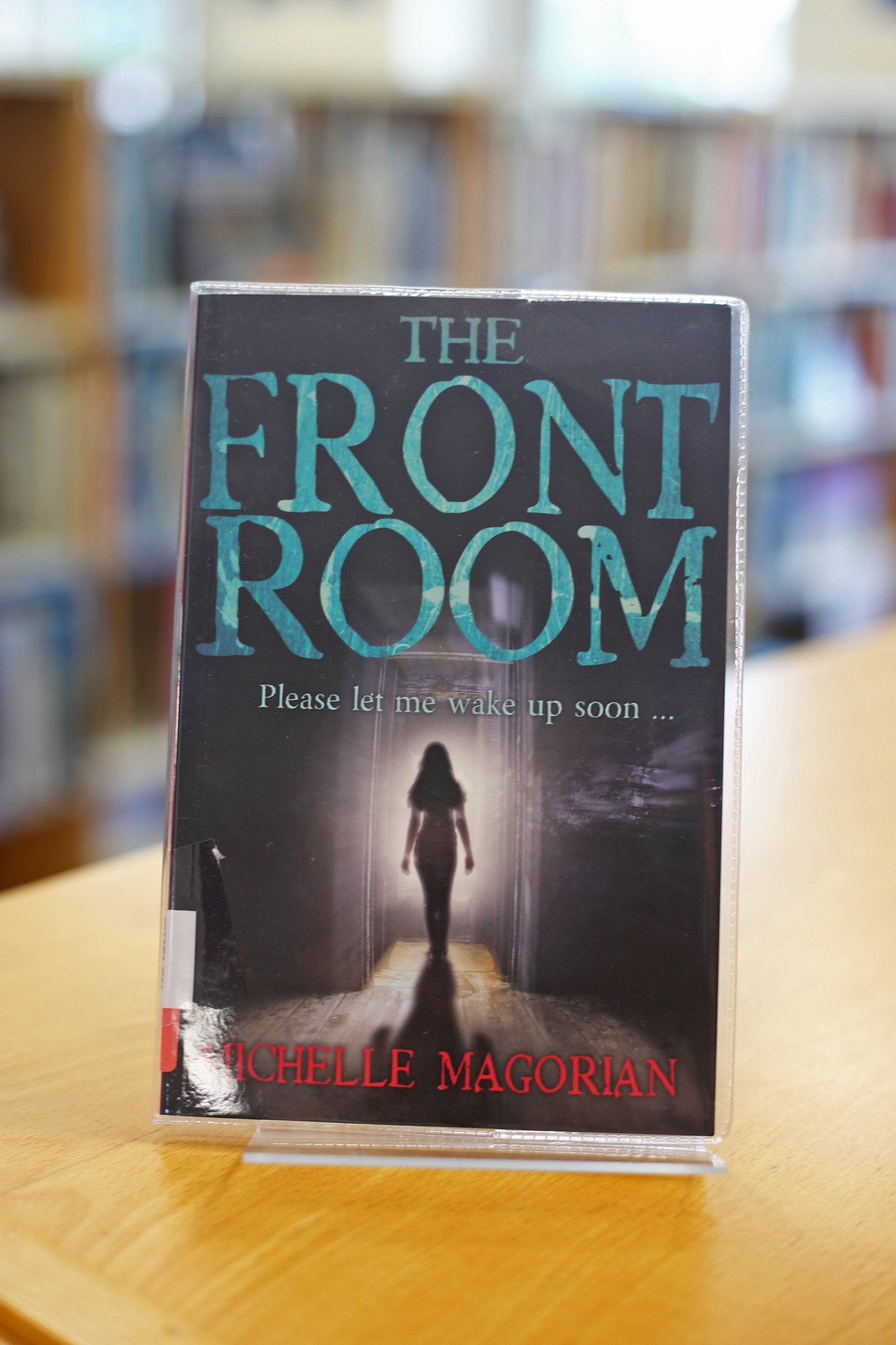 Hannah's room is haunted
It is – listen
To the rasp rasp of their breath
The creak creak of the floor
Hannah can't stand it anymore…
Hannah's family are on holiday. The holiday from hell. Every night Hannah feels the presence get closer. Will she ever find out what happened in the front room?
The Ghost of the Trenches by Helen Watts & Taffy Thomas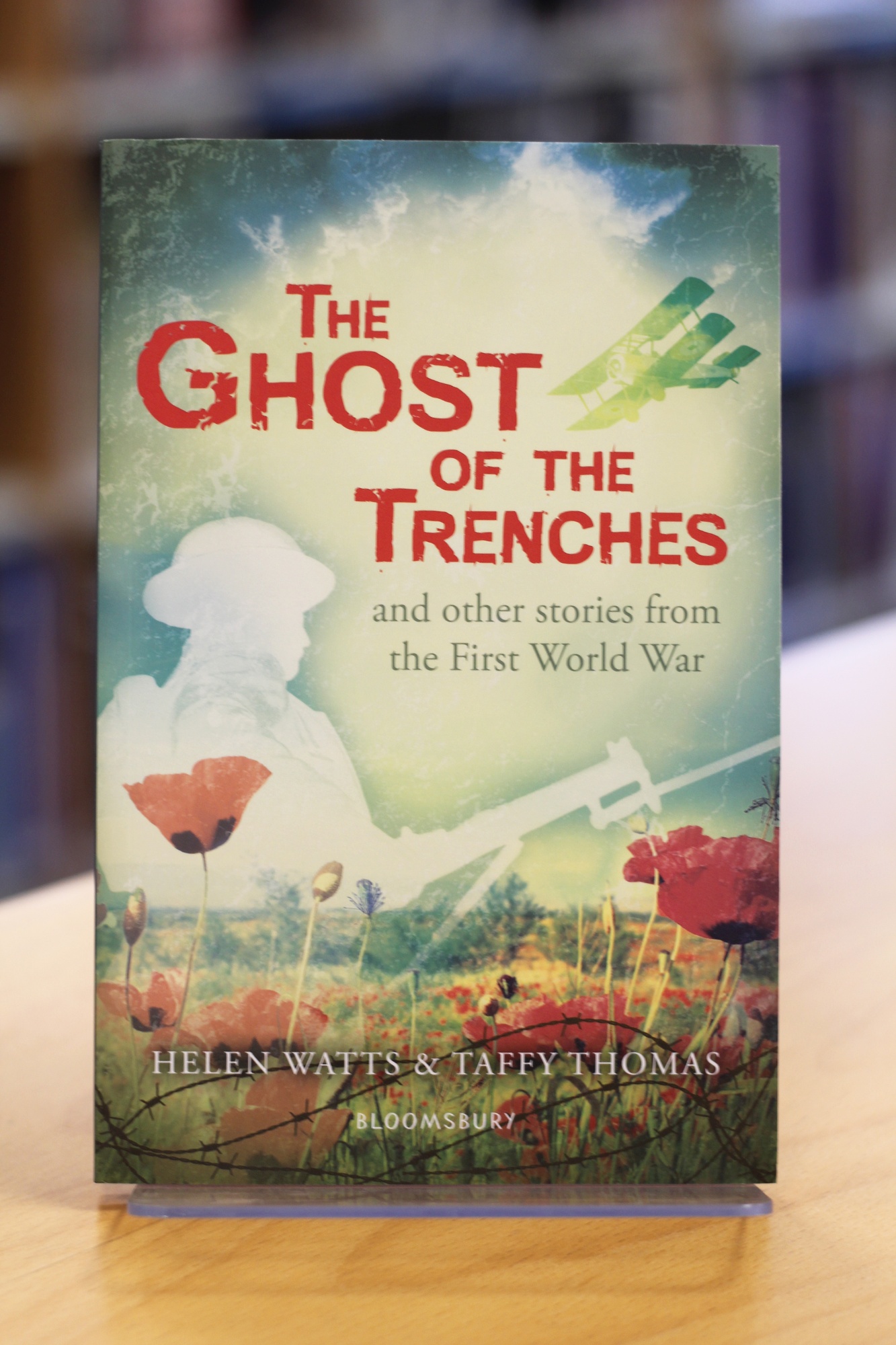 Trapped soldiers are saved by an army of angels.
A haunted U-Boat terrifies its crew.
A village remembers a lost son. An officer sees the ghosts of a long-finished war…
This collection brings together folk tales, legends and ghost stories that grew up around the First World War. Fascinating, moving, sometimes scary, these are the stories told by soldiers and the people left behind, on both sides of the conflict.
Seven Ghosts by Chris Priestley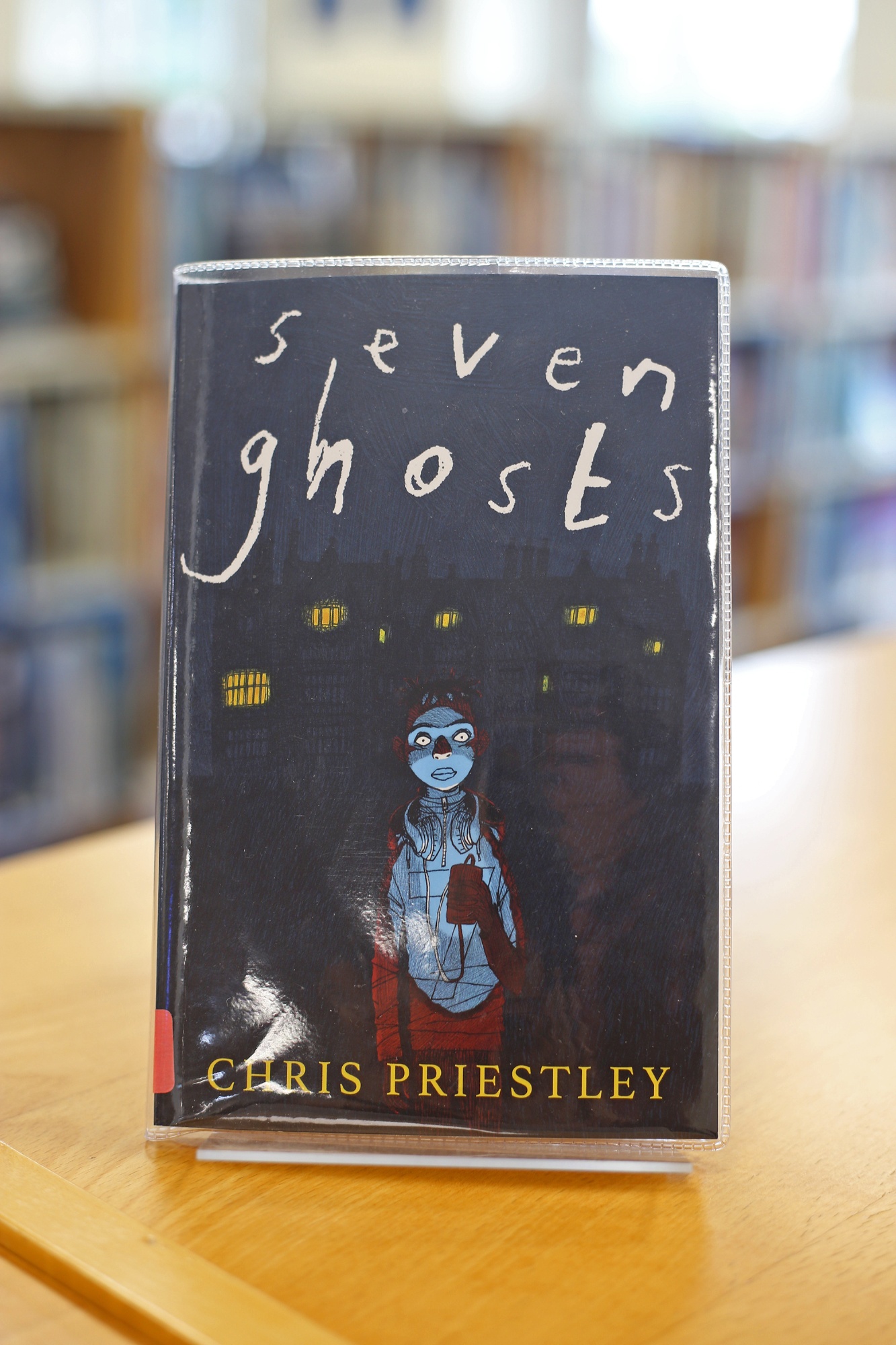 Jake and the other finalists in a story-writing competition have been invited to a stately home for a tour like no other. As their guide leads them through grand rooms, hidden nooks and magnificent grounds, they are about to hear the stories of seven ghosts who haunt these walls.
But strange shapes and shadows follow Jake as he journeys through the house. The tour guide's behaviour becomes ever more suspicious. With each tale that he hears, Jake begins to feel more uneasy, and soon he will discover t hat something is very, very wrong…
La Llorona The legendary weeping woman of Mexico by Megan Cooley Peterson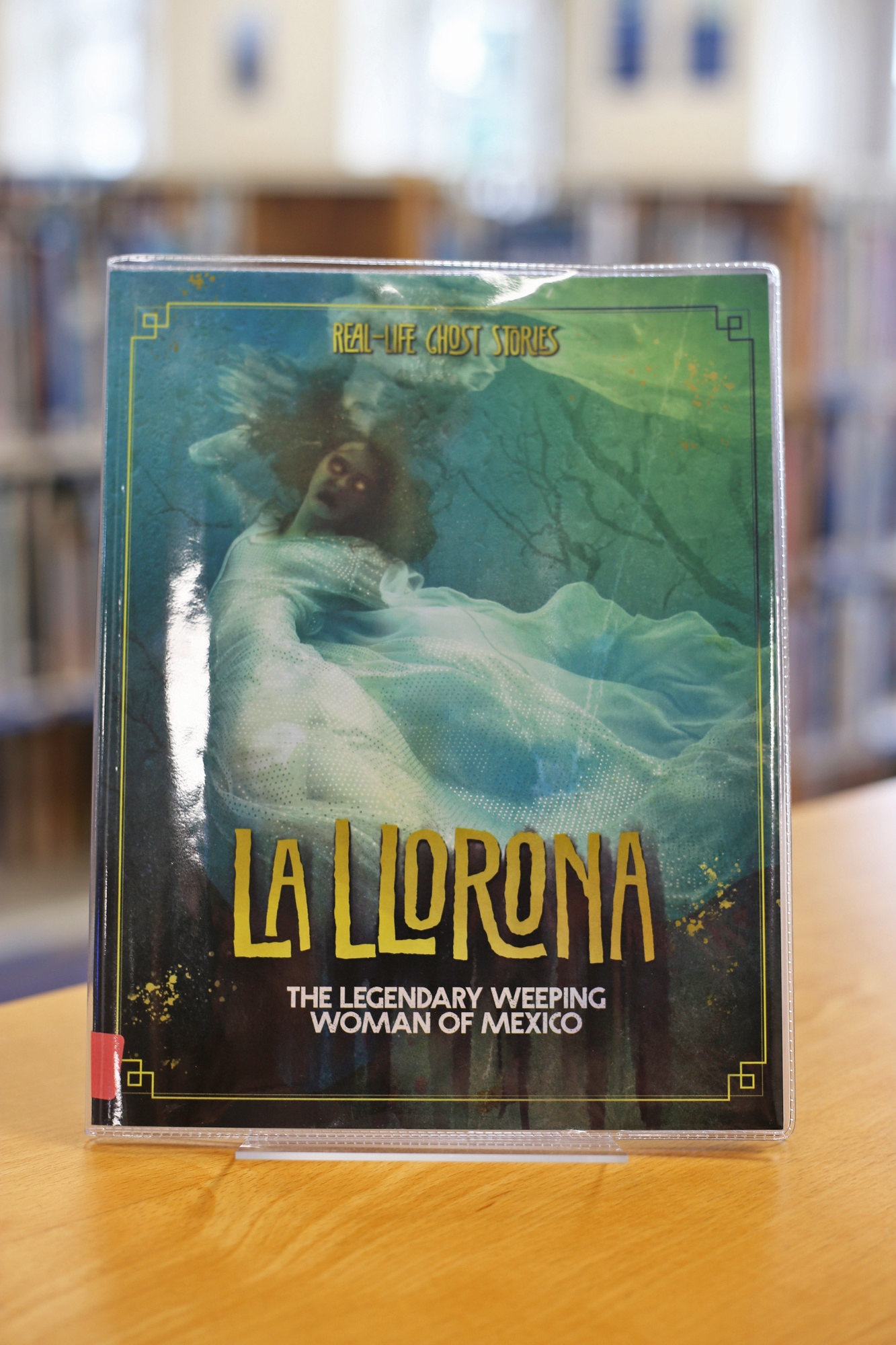 A weeping woman dressed in white, La Llorona is often spotted beside bodies of water. People in Mexico and in the south-western United States have claimed to hear her wailing in the night, crying out for her drowned children. According to this centuries-old legend, if the wailing woman gets too close she might drag you to a watery grave.
The Bell Witch by Megan Cooley Peterson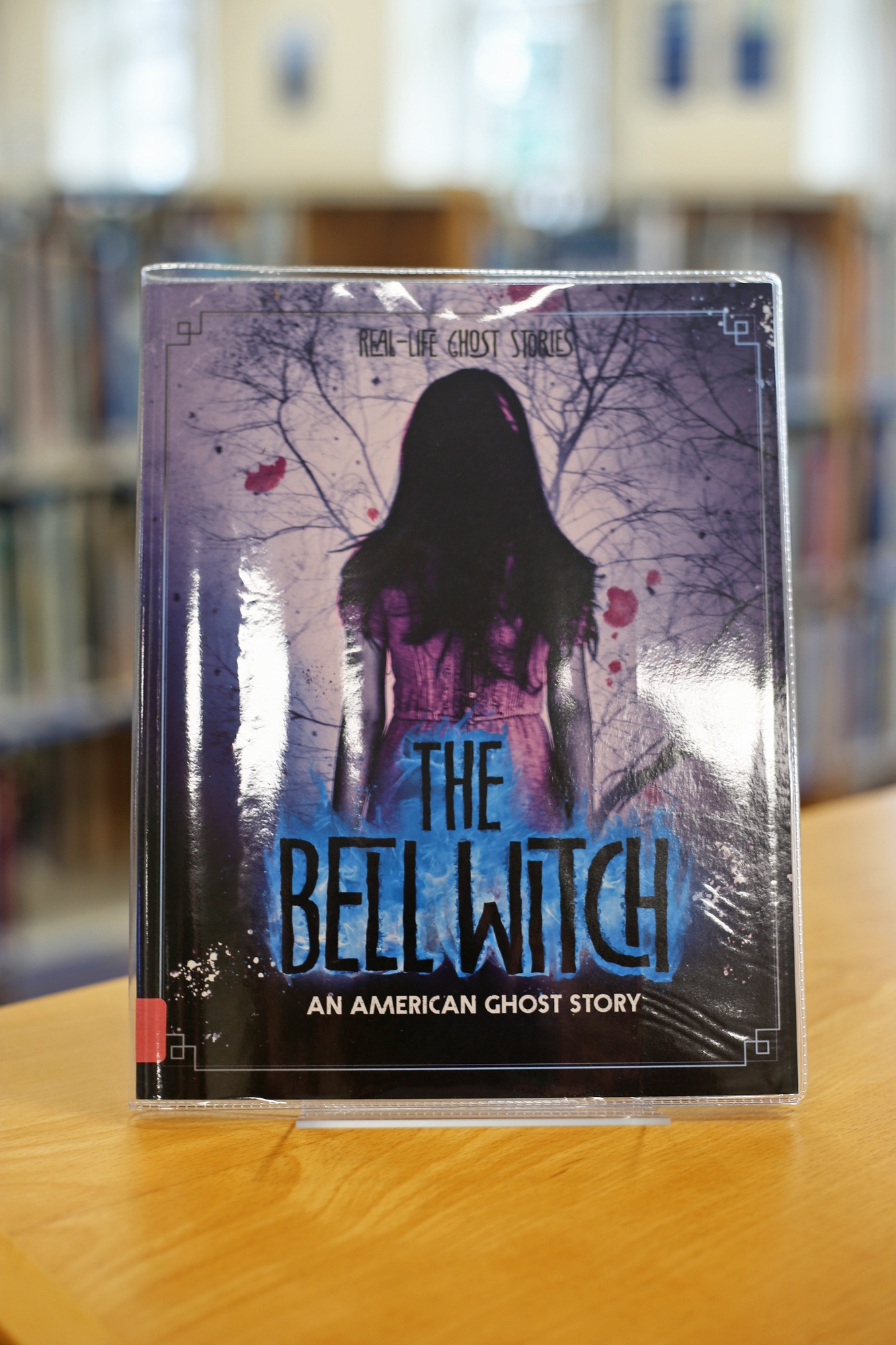 The haunting of the Bell family at their home in Tennessee, USA, started out harmless enough with knocking and scratching noises. But soon members of the family were scratched, kicked and slapped by a spirit who identified herself as a witch named Kate Batts. Centuries later, this legendary ghost story continues to haunt all who hear it. Will it haunt you too?
Perron Family Haunting by Megan Cooley Peterson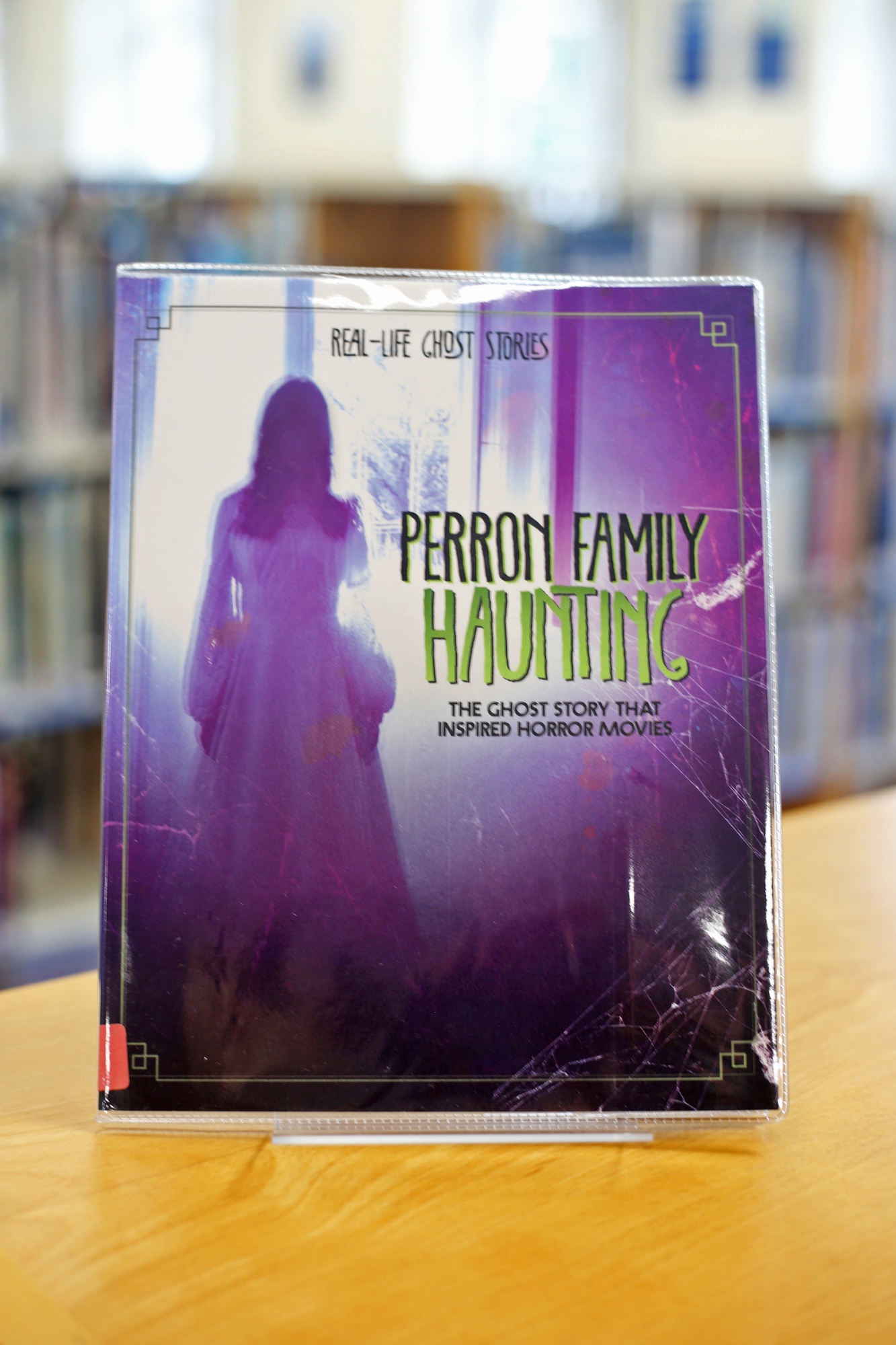 When the Perron family moved to their historic farmhouse, they received some strange advice. "For the sake of your family, leave the lights on at night!" the previous owner warned them. It wasn't long before they understood why. A ghostly witch called Bathsheba turned up, haunting the young family. Learn how this legendary ghost story has inspired horror movies and what the Perron family is saying now. Just make sure you leave the light on…
Bloody Mary by Megan Cooley Peterson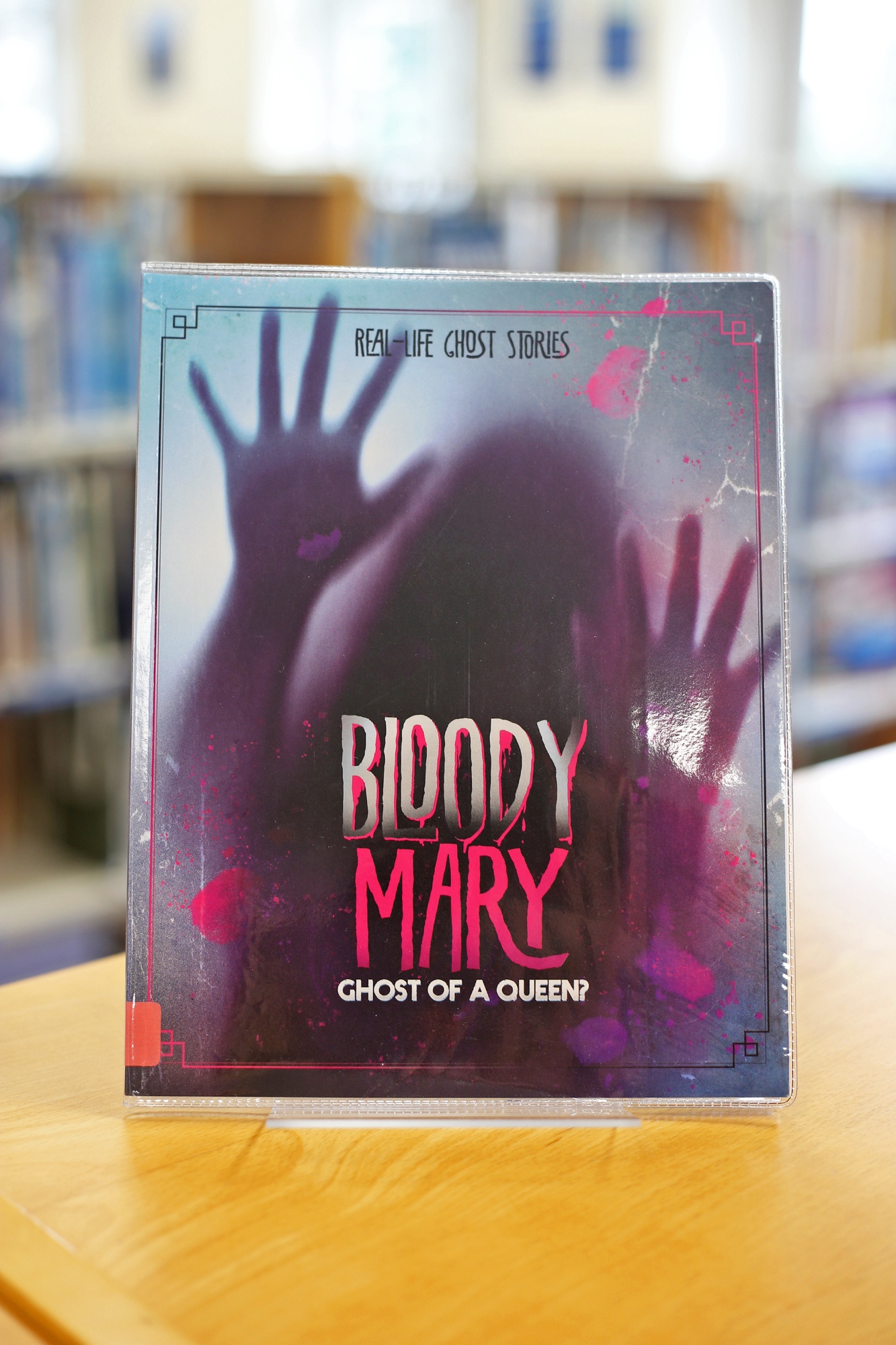 Bloody Mary, Bloody Mary, Bloody Mary…repeat this phrase in front of a mirror, and you might just spot the image of a frightening ghost in the reflection. Some say she is the spirit of Queen Mary I, who had people burned alive for not sharing her religious beliefs. Others say the violent ruler Elizabeth Bathory inspired the legend. No matter the origin, this spooky story has haunted people around the world for centuries.