More in this Section
Apprenticeships

FOR FURTHER APPRENTICESHIPS SEE THE SCHOOL 'TRAINING PROVIDERS' CAREERS PAGE AND LOCAL COLLEGES
As apprenticeship information from various establishments becomes available it will be displayed below.


The BAE Systems Early Careers Prospectus 2018 provides further information on the types of roles available and details of how to apply.
The following link takes you to the BAE Systems Website where you can make an application. Please note that the deadlines to apply for a 2018 scheme are fast approaching so please ensure you have submitted your application before the deadlines which are as follows:
The closing date for Higher Apprenticeships is 12th January, 2018.
The closing date for Apprenticeships is 28th February, 2018.
BAE Systems are holding an open evening for prospective Higher Apprentice applicants on Tuesday 9th January between 4.30 and 6.30 at Furness College and you are invited to attend. The evening will help you find out more about the schemes, talk to current Higher Apprentices and Early Careers Line Managers.'
Applications for the following apprenticeships with BAE Systems are now open
Advanced Apprenticeships
Business Administration
Complex Systems & Support
Designer
Technician - Dimensional Control
Electrician
Fitter
Information Management & Technology
Machinist
Non Destructive Examination (NDE)
Painter
Pipe fabricator
Scaffolder
Sheet Metal Worker
Site Facilities
Steelworker
Welder
Intermediate Apprenticeship
Driller
Scaffolder
Higher Apprentices
Cost Estimating
Electrical engineering
Finance
Information Management & Technology
Mechanical engineering
Nuclear Engineering
Operations
Project Management
Quality
Site facilities
Supply chain
How to apply: Online via the BAE Systems website.
| | Application Open Date | Application Close Date |
| --- | --- | --- |
| Graduate | 1st September 2017 | 30th November 2017 |
| Undergraduate | 1st September 2017 | 31st October 2017 |
| Apprentice | 1st November 2017 | 28th February 2018 |

Cumbria County Council are recruiting in the following areas, with opportunities right across Cumbria:
Civil Engineering
Project Management
Construction
Outdoor Activity Leadership
Motor Vehicle Maintenance
Accountancy
ICT
Networks and Cyber Security
Customer Service
Hospitality
For full details see Apprentice

Apprenticeship applications for Electricity North West are now open.
Some Video's which may help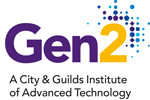 The Gen2 Access to Apprenticeship programme is perfect if students have not secured an apprenticeship but it is their goal to become an engineer in the future.
Access to Apprenticeships Information
Students who also did not pass their Gen2 aptitude test this year are also eligible to apply.
Students will have the chance to find out about the schemes on offer, speak to the instructors, take a tour of the training centre and meet current access learners who have just secured apprenticeships and have benefitted from this programme.
If students wish to find out more and book a place, it's advised they visit Access to Apprenticeships
2018 Apprentice Recruitment Information
Below is a timetable of this year's recruitment schedule which includes key dates for application submissions. Please also remember that Gen2 are still taking bookings for their upcoming centre open events for those who wish to find out more.
How to apply: Students wishing to apply for Gen2 may do so by visiting Gen2 which will then be redirected to the recruitment portal. If you have any queries relating to your application, you are advised to contact the HR department on 01900 701300.


Applications for the following apprenticeships with
GlaxoSmithKline are now open
Engineering
Manufacturing
How to apply: Online through the GSK website
The GSK apprenticeship recruitment for 2018 has been re-opened until 5th February 2018.



Applications for the following apprenticeships with
Kimberly Clark are now open
Electrical Engineering
Mechanical Engineering
How to apply: Applications are to be hand written. Download an application form from the Kimberly Clark website or see Miss Herrington in school.
Closing date: 2nd March 2018

As a New Year begins we want to remind you of the exciting career opportunities available at McDonald's Restaurants.
We're looking for people that are comfortable rolling up their sleeves and getting involved. Quick learners that have providing a great customer experience and delivering high standards at the top of their minds.
The ability to maintain high energy levels whilst working efficiently is also essential. Finally, we are looking for those that have an aptitude towards problem solving, decision making and motivating, leading and inspiring people.
Check out our apprenticeship role and apply today!

McDonald's Management Degree Apprenticeship

McDonald's School Leaver programme lasts five years and gives students the opportunity to follow a structured training programme, which leads to valuable qualifications. At the end of it, participants will have gained loads of practical experience and progressed through different management roles. They will have helped make real business decisions and could even go on to manage their own restaurant.
There is a financial advantage, too. The School Leaver Management Degree Apprenticeship is a great opportunity to earn while you learn. You won't have the tuition fees, or the student loan, but you will be paid a competitive salary that increases as you progress through the programme.
The programme initially leads to a level 3 apprenticeship. You then have the opportunity to gain a BA (hons) degree in business management and retail, and chartered manager status with the Chartered Management Institute (CMI).

You know Nestlé. But you may not know about the delicious range of Apprenticeships we offer. Welcome to the Nestlé Academy.

We're proud of our amazing, globally recognised brands, and the variety of projects we deliver at Nestlé means you'll have every opportunity to develop your skills and gain real experience with the world's largest food and beverage manufacturer.

We thrive on the energy new talent bring us, and look to inspire and educate every single person that joins us through one of our fantastic Academy Apprenticeships. So, if you want to gain a debt-free, recognised qualification, combined with workplace training and a real role in our business, our Academy Apprenticeships are for you.

Applications are now open for the following Apprenticeships. Click on the role that's best for you to find out more and apply.

Available at sites in York, Fawdon, Wisbech, Tutbury & Sudbury

Available at sites in York, Fawdon, Wisbech, Tutbury & Sudbury

Available in York

Available at sites in York, Fawdon, Wisbech, Tutbury & Dalston

#NestleneedsYOUth

Level 3 appreticeships now open.
Would you like to play a vital role in an ambitious scheme to support traditional countryside skills and restore the unique wooded landscape of a wonderful part of South Lakeland? The Lake District National Park Authority, on behalf of the Rusland Valley & Fells Landscape Partnership, is recruiting two level 3 apprentices.
For more information visit Rusland Horizons


Applications for the following apprenticeships with
Siemens Subsea are now open
Business Administration
Mechanical Engineering
How to apply: Apply online via the Siemens Subsea website
Closing date: 31st January 2018

Applications are now open.
Apprentice (Water Network) (11279)
Job ID: 11279
Location: Kendal, UK
Salary: £12,500.00
Working Hours: 37.00 per week

Job Purpose
As a water network apprentice you'll be looking after our customers and the pipes that send water to homes and businesses across the North West. It'll be your job to make sure our customers have a brews and showers every day.
Be part of the flow of life
At United Utilities we're proud to be essential every day, and our people are essential too.
Come and join us on our apprenticeship scheme and you'll be given the training and development to take that first step onto the career ladder, supported by the United Utilities family.
What makes us different?
Secure your future – every apprentice is guaranteed a permanent position at the end of their scheme*
It's a springboard to your career – we provide you with structured training, a dedicated mentor and quality placements to help you shape your career
Inspire the next generation – you'll have the opportunity to represent United Utilities at key events across the region to engage with young people to bring careers in the water industry to life
A bit more about the role
Our water network team is responsible for operation and maintenance of all our mains, pumping stations and service reservoirs and resolving issues on our water network so that all our customers have high quality water at all times of the day and night.
Whilst on your three year water network apprenticeship scheme no two days will ever be the same as you learn to operate and look after all of the kit we use to deliver water to homes and businesses across the North West.
For the first two years of your apprenticeship you'll spend your time learning about all aspects of the Water Network whilst undertaking the role with experienced colleagues. After this time, you'll be assigned to a specific water network role, enabling you to become an expert in your chosen field.
Successful apprentices will achieve a Water process Technician Standard which is endorsed by the Energy Utilities, Independent Assessment Service.
During your apprenticeship you'll learn:
How to resolve customer queries
How we respond to water supply complaints
How you can support the business during incidents and events
How to look after all of our pipes, mains and pumping stations
What we're looking for
We're looking for someone who's keen to gain hands on experience, develop practical skills and achieve the standards needed to really succeed in your role.
You'll have a dedicated mentor and manager who'll be on hand to support you every step of the way. All that we ask from you is that you're willing to learn, know how to work as part of a team and can manage your time and workload to get things done.
You'll also need to have 5 GCSEs or equivalent, grades A-C or grades 9-4, which must include Maths, English and a science or technology subject.
What you'll get from us
Rewarding essentials – there's lot of perks to the job, including a starting salary of £12,500 which will increase each year based on performance
Be the best you can be – you'll get involved in all sorts of training and fun activities with your fellow apprentices
An environment to be proud of – we're a responsible employer committed to developing our young talent in state of the art facilities
Be part of the family – you'll have the chance to network, bond and learn from your colleagues and fellow apprentices
Additional information
During your first year, you'll spend one working week out of every month at our technical training centre in Bolton. If you're from outside of the area, accommodation will be provided for this period, excluding weekends.
Once you've completed your apprenticeship and moved into a permanent role there may be a requirement to join part of a formal standby rota, which may require you to do some out of hours work. Don't worry, your training will prepare you for this, but we do advise that you apply for a vacancy that's relatively easy for you to get to, as we would need you to travel to the site quickly during standby.
*As long as you meet all necessary criteria throughout the programme.
The government website that provides all you need to know about apprenticeships. Becoming an apprentice - what to expect, apprenticeship levels, pay and training, making an application, complaining about an apprenticeship. Register your profile, search vacancies and apply for an apprenticeship - you must be 16 or over.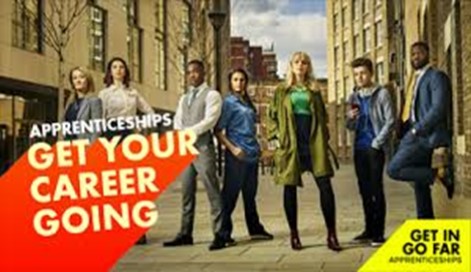 Apprenticeships can help you get your career going. Find out more about what an apprenticeship involves

Apprenticeships mix on-the-job training with classroom learning. They provide you with the sklls you need for your chosen career that will also lead to nationally recognised qualifications. As an apprentice you earn while you learn and receive other benefits as well. Apprenticeships are real jobs for real people.