More in this Section
Community Lateral Flow Testing Sites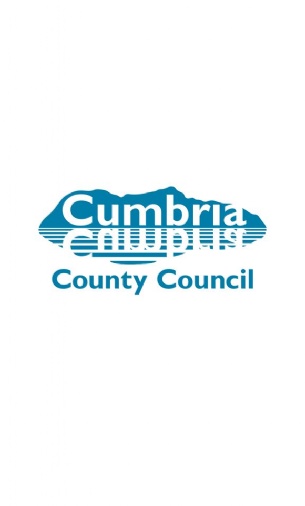 Rapid result COVID-19 test centres now open to everyone.
Cumbria County Council's 11 rapid-result COVID-19 test centres are now offering FREE testing to all Cumbrians who want to help keep themselves, their family and those they come into contact with, safe.
Rapid result testing is only for people who do not have COVID-19 symptoms.
How it works
The rapid result test centre use Lateral Flow Device tests which are processed on site without needing to be sent to a laboratory. The tests give a result in 30 minutes and help identify asymptomatic carriers, people who do not feel unwell but do have COVID-19 and are infectious. These people can then self-isolate to protect others.
Getting tested is simple and takes about 15 minutes and results are sent by text or email normally within an hour, meaning people don't have to hang around.
The tests are free and no booking is required, but please note the test sites are located in school premises, so are only open for testing at the times stated.
Test Centre Locations and Opening Times
NOTE: Easter opening time changes
All sites open as normal except:
Dalton, Dowdales School: CLOSED on 5/4/21 and 15/4/21
Workington, Workington Academy: CLOSED on 5/4/21, 8/4/21 and 12/4/21
Barrow, Furness Academy: CLOSED on 1/4/21 and TIME CHANGE to 12.15-15:00 on 6/4/21, 8/4/21, 13/4/21 and 15/4/21
Aspatria: Beacon Hill School, Market Square, Aspatria, Wigton CA7 3EZ
Saturdays 9.15am to 12.30pm

Barrow: Furness Academy Park Drive, Barrow-In-Furness, LA13 9BB
Tuesday 5.15pm to 7.30pm
Thursday 5.15pm to 7.30pm

Carlisle: Trinity School Scout Hut, Strand Rd, Carlisle CA1 1JB
Saturdays 9.15am to 12.30pm
Wednesdays 5.15pm to 7.30pm

Dalton: Dowdales School, Dalton-In-Furness, LA15 8AH (Please Park at bottom and walk up drive)
Monday 4.15pm to 6.30pm
Thursday 4.15pm to 6.30pm

Kendal: Queen Katherine School, Appleby Rd, Kendal LA9 6PJ
Thursdays 5.15pm to 7.30pm
Saturdays 9.15am to 12.30pm

Millom: Millom School, Salthouse Road, Millom, LA18 5AB
Saturdays 9.15am to 12.30pm
Wednesdays 5.15pm to 7.30pm

Milnthorpe: Tristrams Sports Field, Heversham, Milnthorpe, LA7 7EW
Tuesdays 5.15pm to 7.30pm

Penrith: Ullswater Community College, Wetheriggs Lane, Penrith, CA11 8NG
Saturdays 9.15am to 12.30pm
Wednesdays 5.15pm to 7.30pm

Sedbergh: Settlebeck School, Long Lane, Sedbergh, LA10 5AL

Whitehaven: St Benedicts School, Red Lonning, Whitehaven, CA28 8UG
Wednesdays 5.15pm to 7.30pm

Workington: Workington Academy, Stainburn Rd, Workington, CA14 4EB
Monday 5.15pm to 7.30pm
Thursday 5.15pm to 7.30pm