More in this Section
Future Chef Competition 2019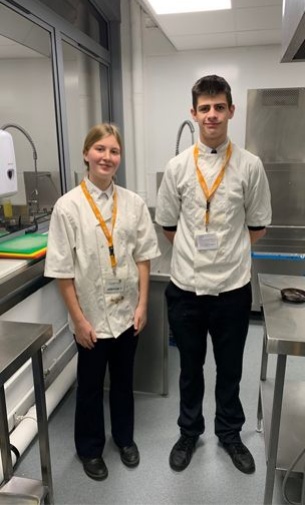 On Monday 2nd December, UVHS students Braedon and Freya (both in Year 10), travelled to Kendal College to compete in the Local Finals of the national competition, Future Chef.
Having won the school heat a few weeks previously, both students were tasked with creating a main course and desert, spending less than £7 on ingredients.
Braedon's dishes were:
Roasted pigeon with blueberry jus, beetroot puree and kale.
Apple tarte tatin and calvados cream.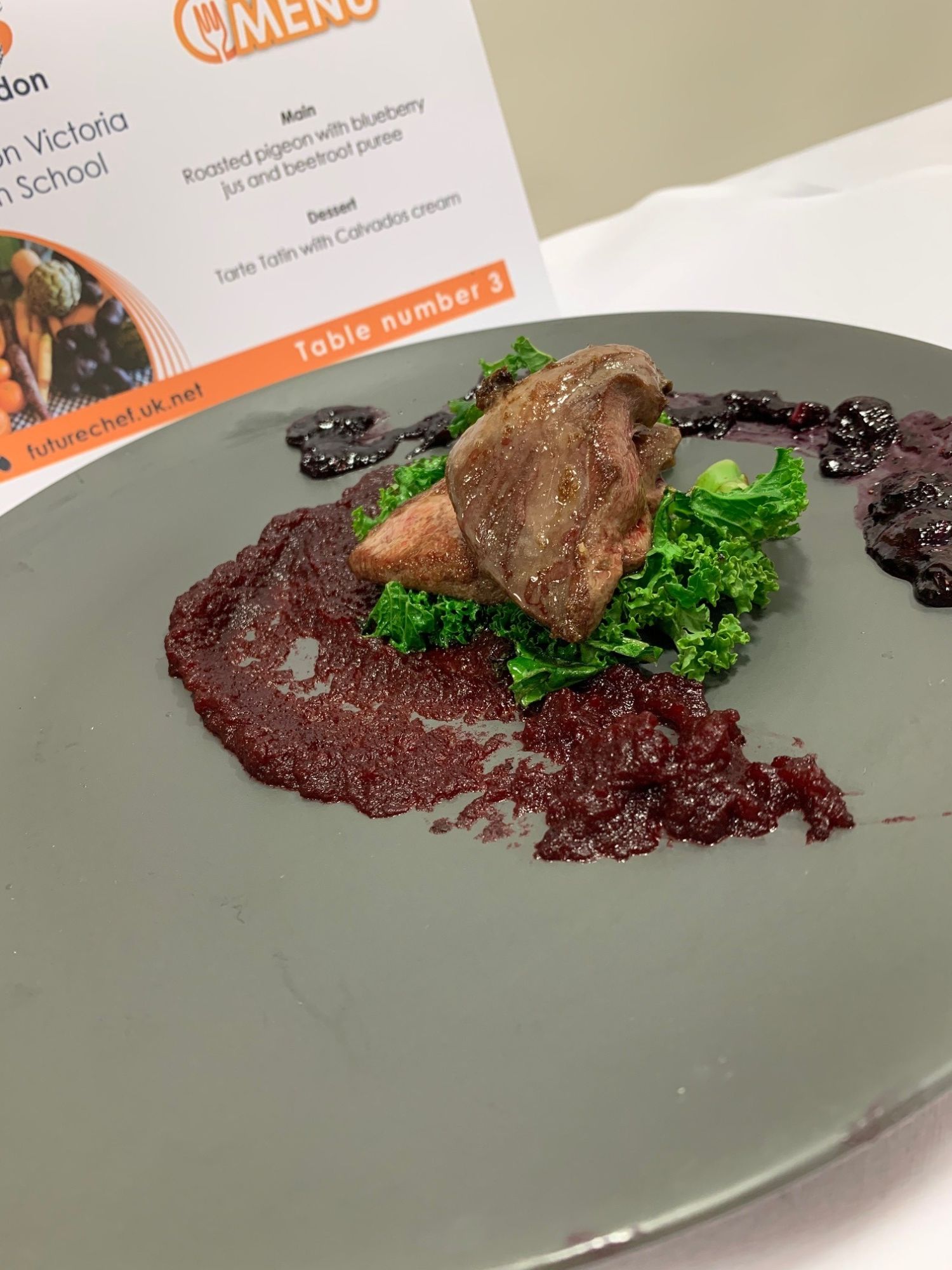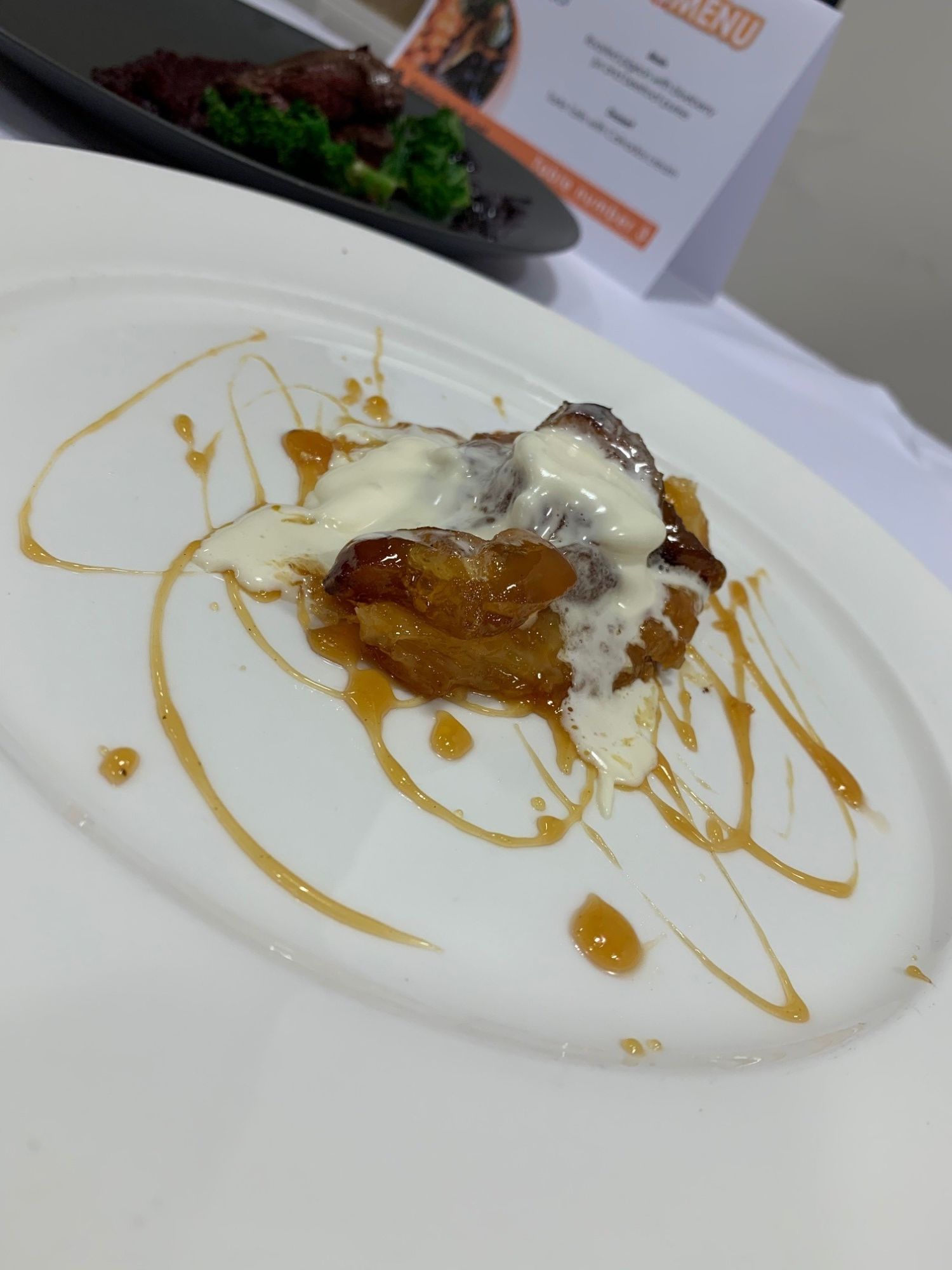 Freya's dishes included:
Ginger and soy glazed salmon with sesame rice.
5 spiced brownie with coconut cream and gingerbread crumb.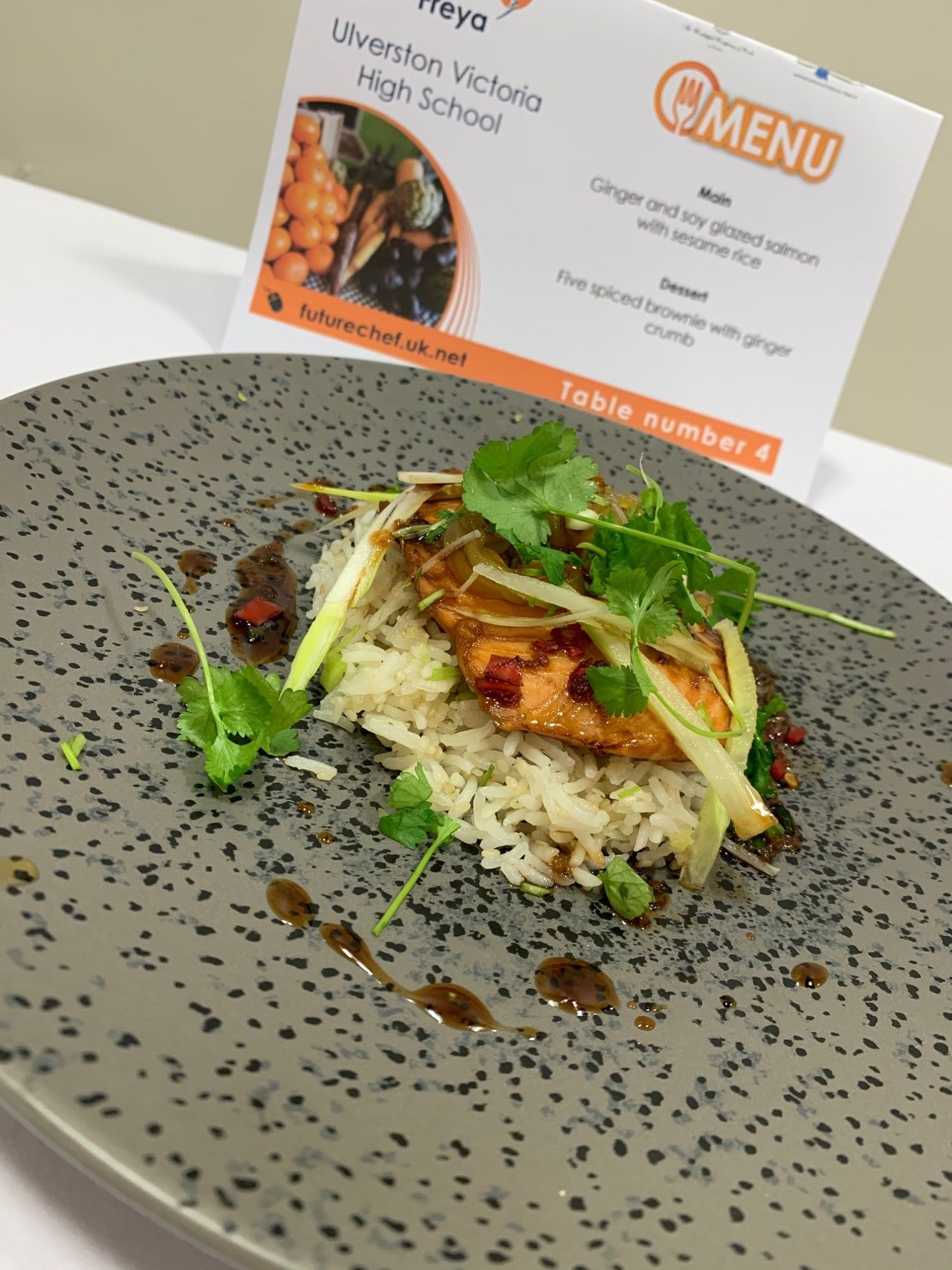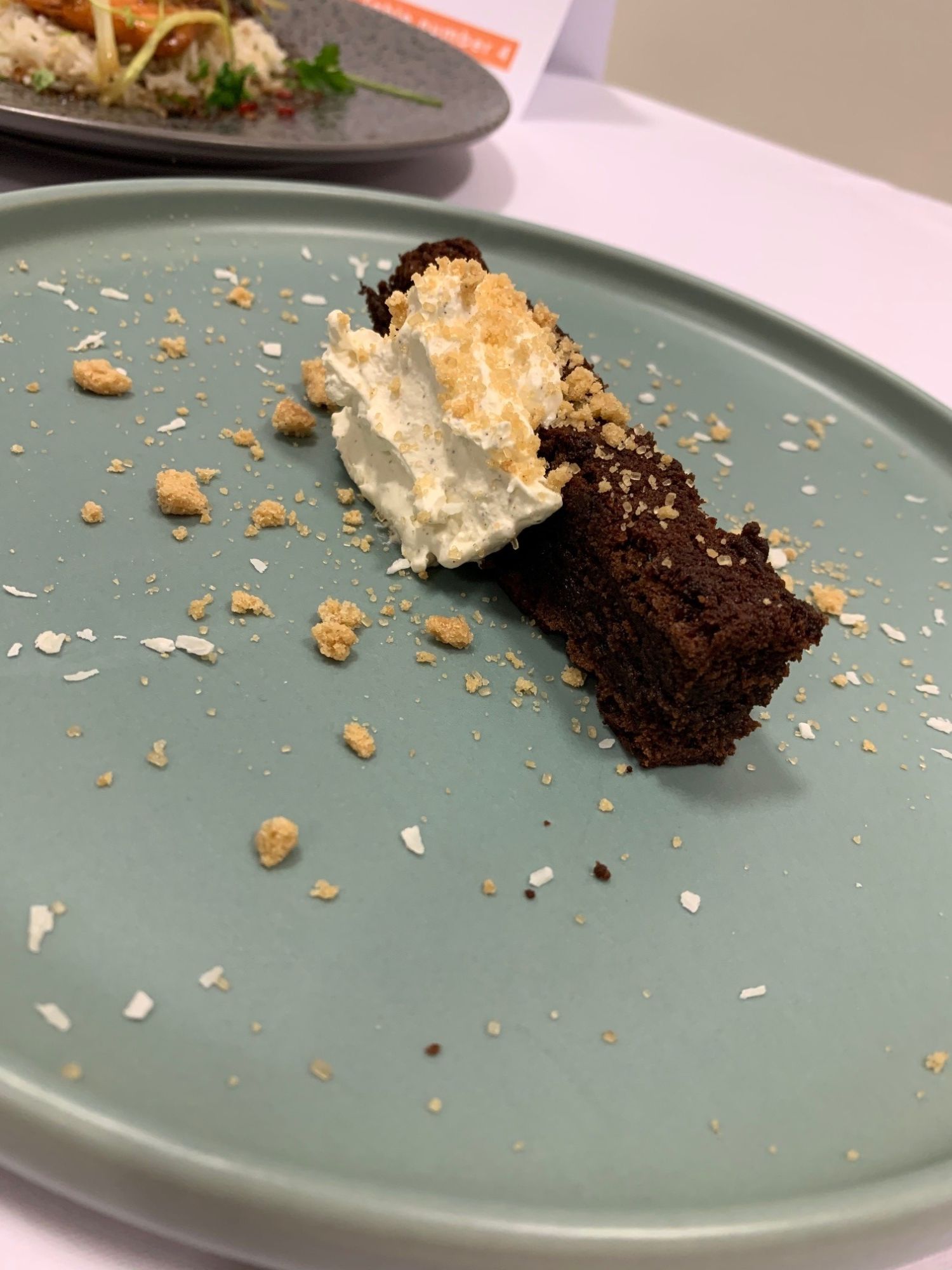 The judges were three local chefs who had the difficult task of choosing a winner between the 8 students taking part from 4 different schools. Freya's salmon dish was ranked as one of the dishes of the day, whereas Braedon received high praise for the technicality of his pigeon dish. Unfortunately neither students won the competition, but they should both be extremely proud of their efforts.