More in this Section
Furness Jobs & Skills Centre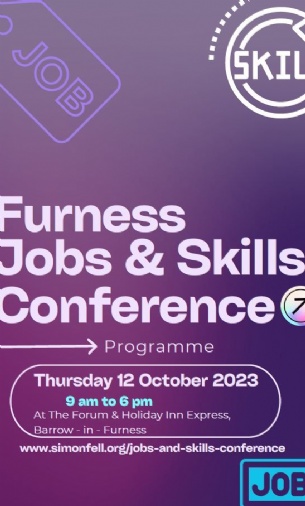 Furness Jobs and Skills Conference,
3.30-6pm Thursday 12th October at Forum 28 and Holiday Inn, Barrow.
More than forty employers and skills providers will be in attendance. Your child will be able to engage with some of the top-tier companies from the local area and find out more about future jobs and opportunities available to them. The full conference guide with an overview of the interactive workshops and seminars that will be running throughout the event has been placed on Teams and is available below.
The event is completely free of charge and is an ideal opportunity to introduce you and your child to local and national employers, further education, and skills providers.