More in this Section
Food Masterclass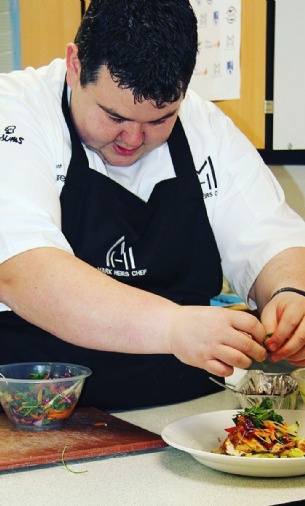 On Tuesday 25th September Mark Heirs came into school for a Food Masterclass session arranged through Aroma Catering.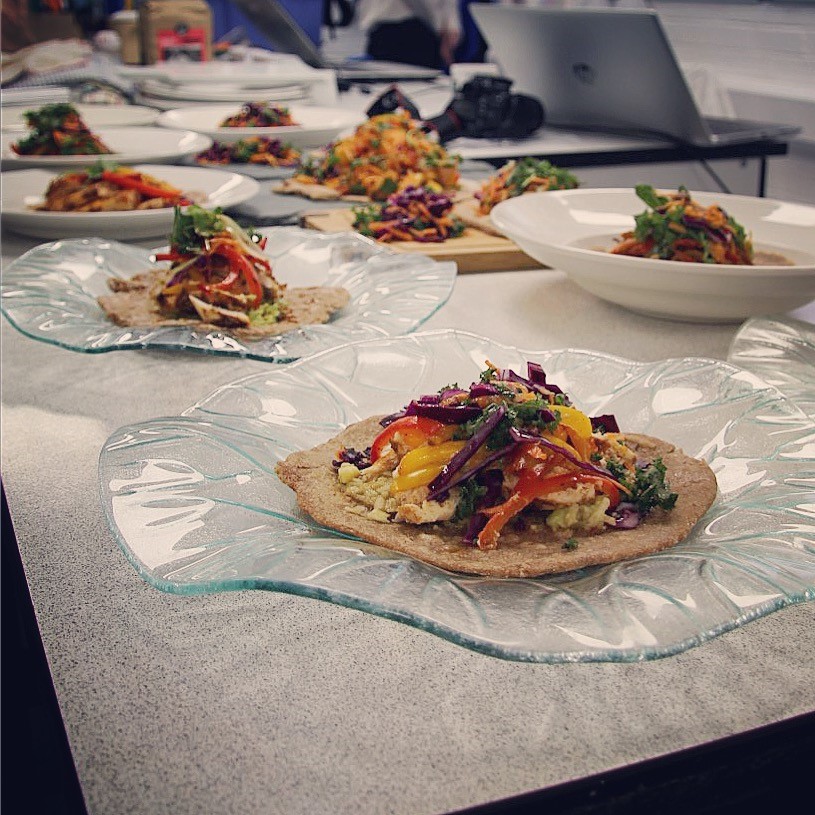 Mark, who has worked with the likes of Heston Blumenthal and appeared on BBC's MasterChef the Professionals led a cook along with Y9 students as they prepared salmon/chicken tacos with apple and avocado, and a cabbage and kale 'slaw.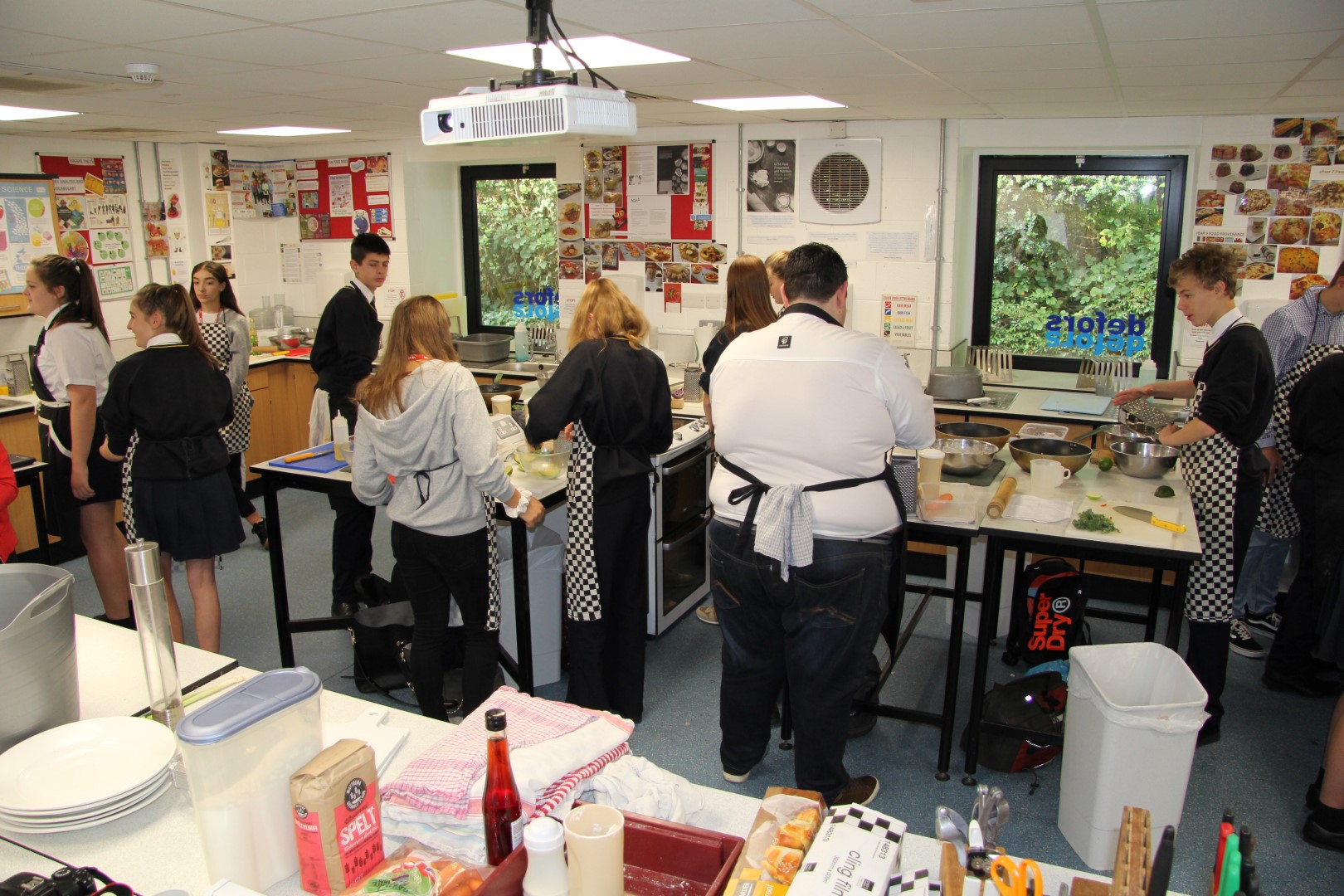 The students (including some of our recent Austrian visitors) saw first-hand how a professional chef prepared the vast array of ingredients, as did hundreds of others as the event was live streamed on the school website.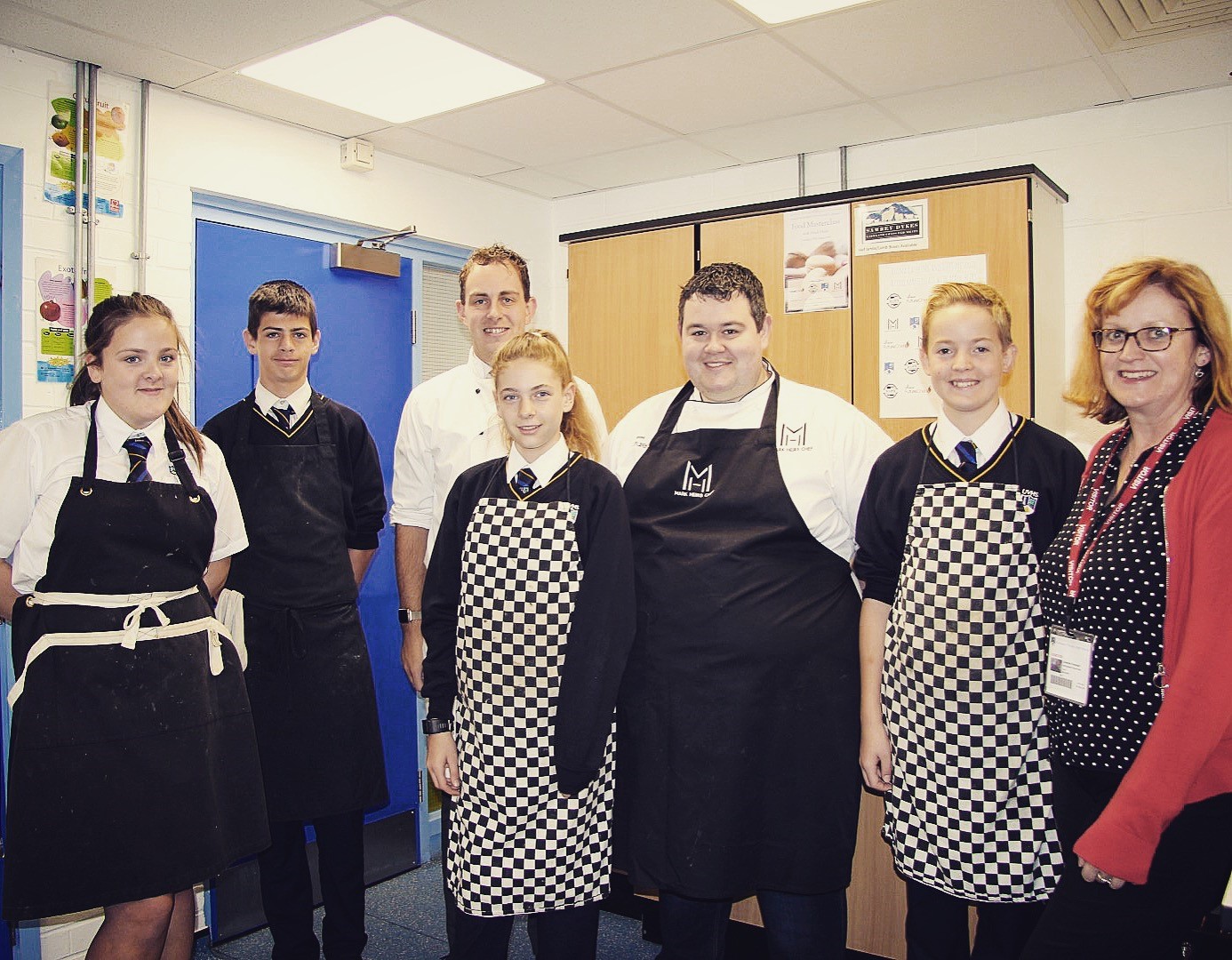 Mr Hall, Food Preparation and Nutrition teacher, and the Founder of charity Aroma Catering said "It was an absolute pleasure having Mark in school today. It is a real treat to have a chef of his caliber come and do a session with the students who I'm sure were all very inspired by his stories. Not only that, but to have him become an ambassador for Aroma is incredible! He joins the likes of Steven Doherty and Craig Sherrington in helping to secure and revitalize the food scene in Cumbria. As I've said a few times before, Cumbria has world class restaurants and training providers, but there is still a shortage of chefs, and numbers for school competitions like Springboard Future Chef remain low. Hopefully, other schools in the area will see the benefits of what UVHS and Aroma are doing, and more and more students can be inspired to pursue a career in food."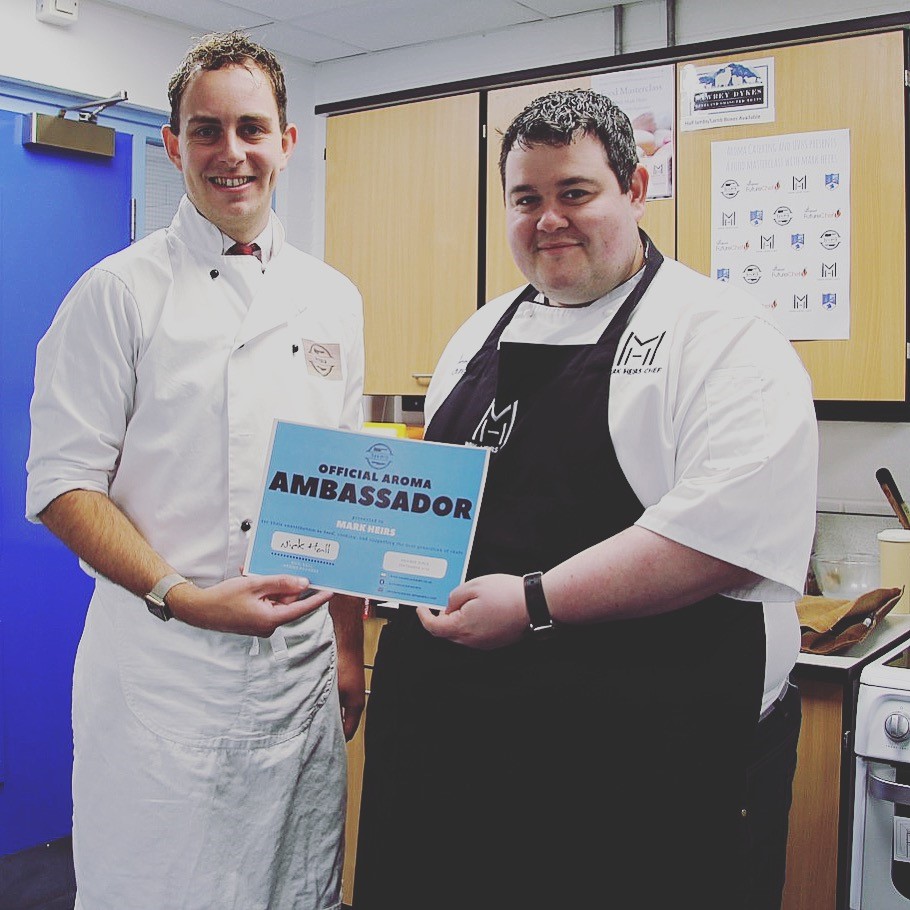 Mark has become and Ambassador for Aroma meaning he will be involved with future Aroma events, and also school events as well. Aroma is in the process of arranging the next Restaurant UVHS which will hopefully take place before Christmas.