More in this Section
Wind Band Tour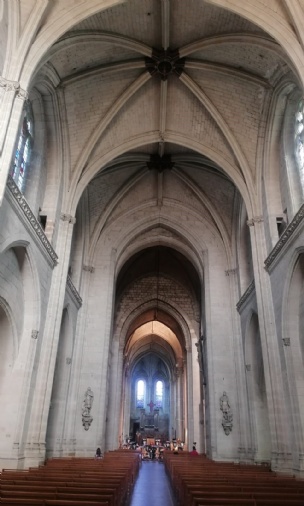 Following a superb Summer Concert on 10th July at The Coro, which saw the Junior Band, Swing Band, Choir and String Ensemble all share the stage with the Wind Band, 65 students embarked on our first concert tour since 2019.
Between Sat 15th and Thurs 20th July the Wind Band travelled to the Loire Valley in France (staying in the medieval fortress city of Angers for 3 nights) before moving on to Normandy (staying in the small town of Carentan). Over the course of the tour the students had ample opportunity to practice their French and we visited Angers, the historic chateau and town of Saumur, the city of Nantes and the town of Pontorson, sampling a wide range of culinary delights from mussels and snails (although we think only Mr Butler was that adventurous) to steak haché and poulet Francese but not forgetting the good old burger 'n' chips as well – Mrs Heginbotham has insisted that I must also include the crêpes which were amazing everywhere we went!!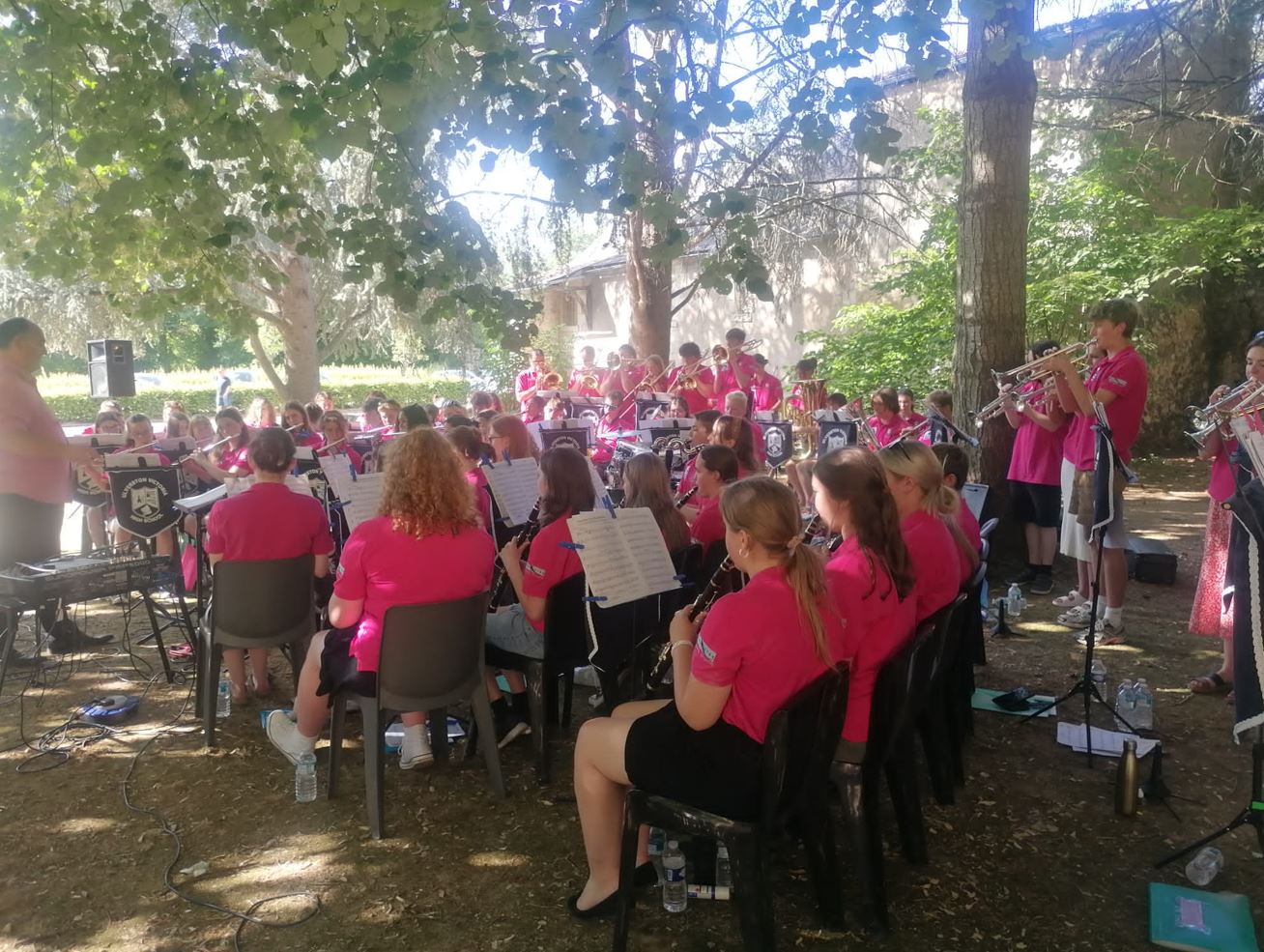 However, the main focus of the tour was, of course, staging three 2-hour concerts for the general public and the Band did UVHS proud! The first concert was in the grounds of the chateau of Montreuil-Bellay, performed to a packed (and extremely appreciative) audience despite the sweltering heat of the early evening. Our second concert was in the truly awesome Abbaye St Serge in Angers. The oldest part of the church was built in 1059 and was extended over the next 5 centuries. As we entered the building there were audible stunned gasps from the students as we saw the amazing architecture of the interior and, once we began the sound-check, the acoustics were unbelievable – the concert was a totally unforgettable experience for everyone. After travelling to a new region and hotel, our last concert was in the beautiful and historic Normandy town of Pontorson (with the most amazing crêperie!) where we played in an open-air concert arena to yet another very enthusiastic audience.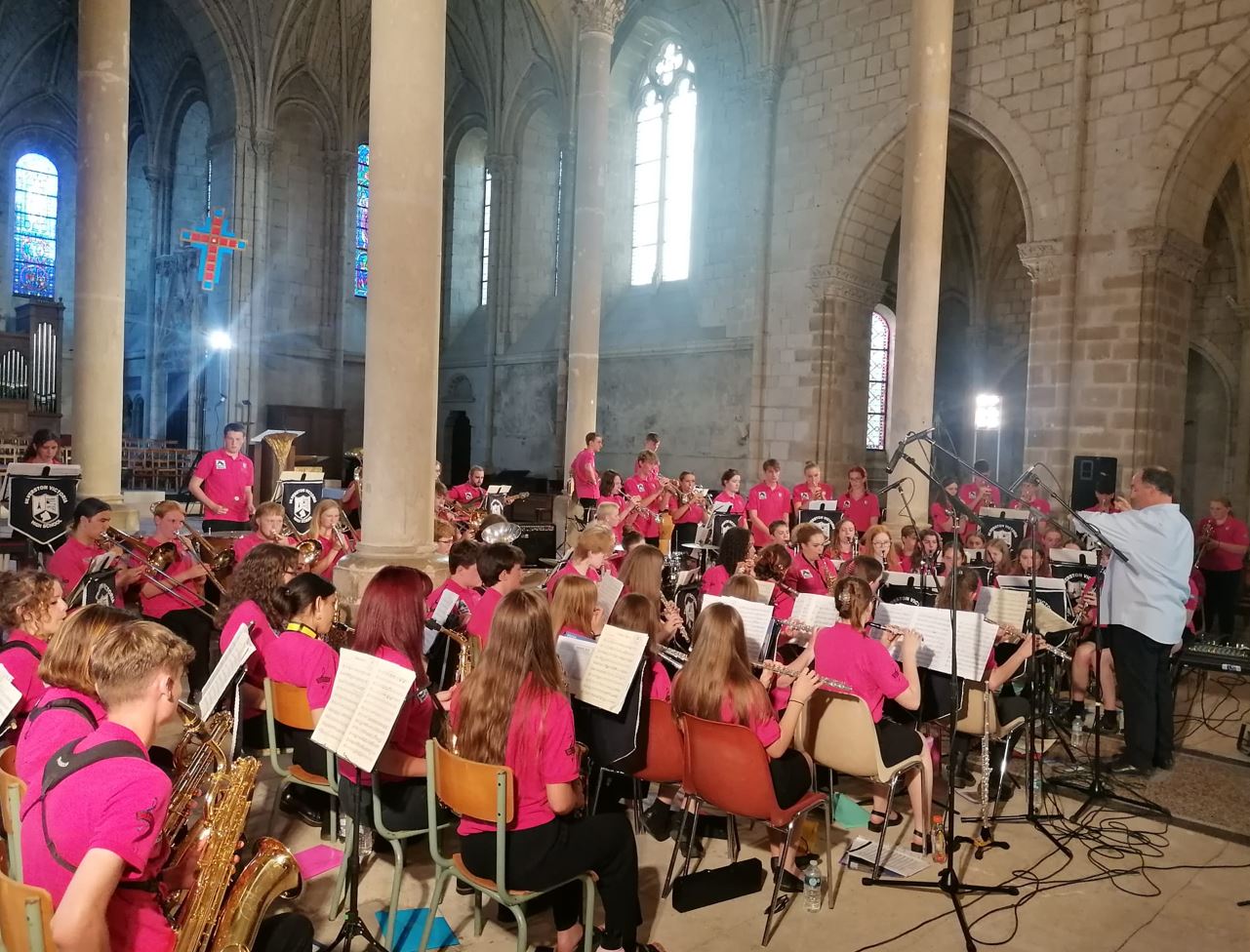 The promoters and audiences at each of the three venues were bowled over by both the programme choices and sheer quality of playing produced by the Band, and we were told that we stood shoulder to shoulder with the UK's top county orchestras and bands that have performed across the region in recent months. Special thanks must go to A Level French students, Zoe and Henry, who acted as comperes for all 3 concerts, guiding the audiences through the programme in impeccable French.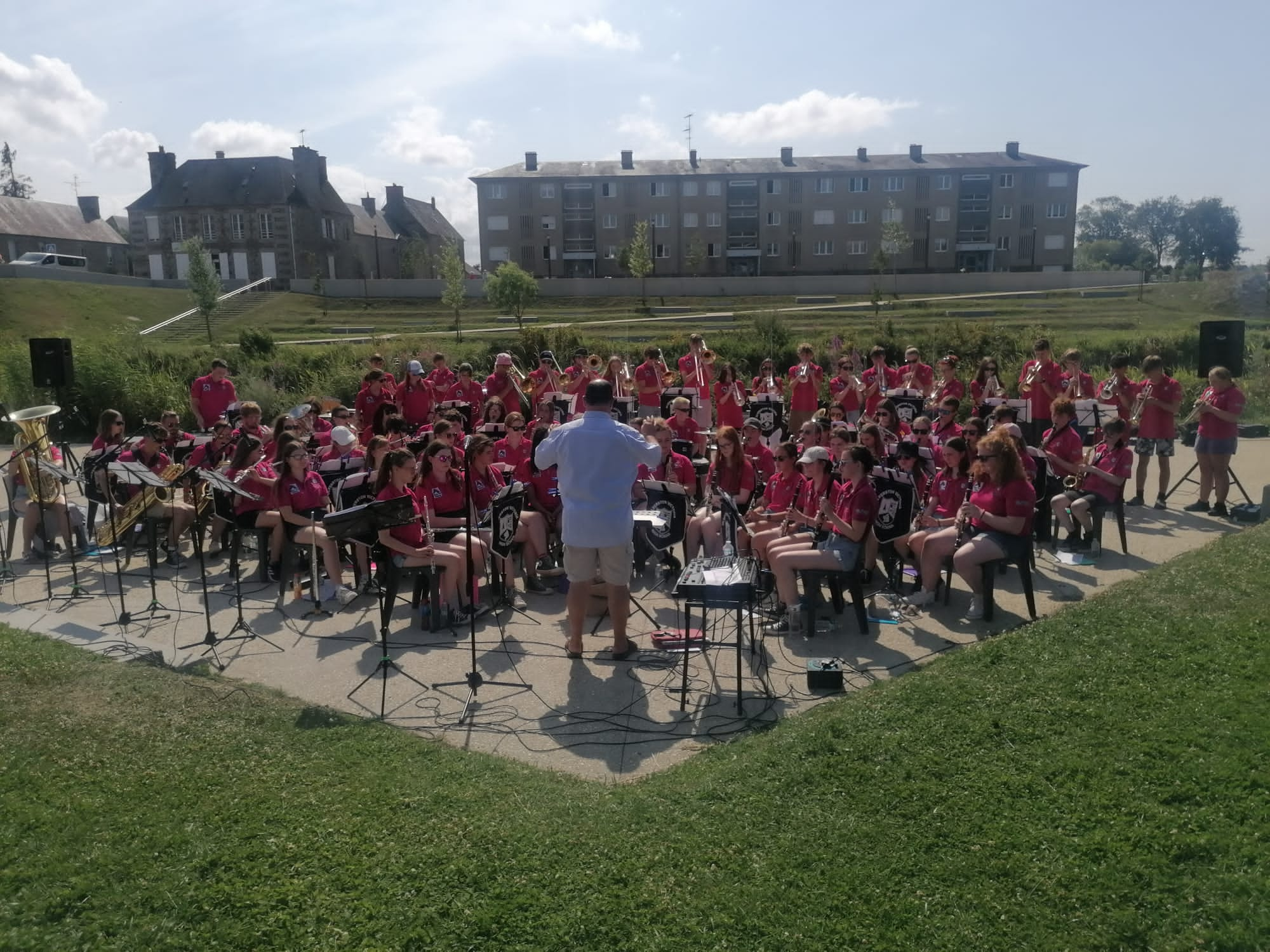 Here's to the next concert tour as well as another successful year of concerts from the Music Department!