More in this Section
Library News - November New Books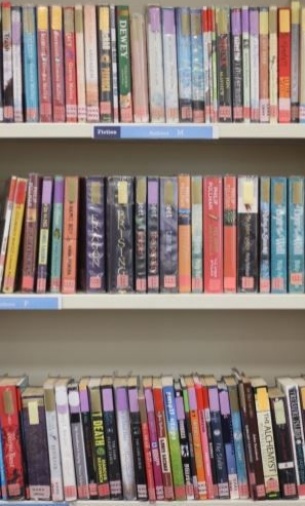 New to the library - November 2020
---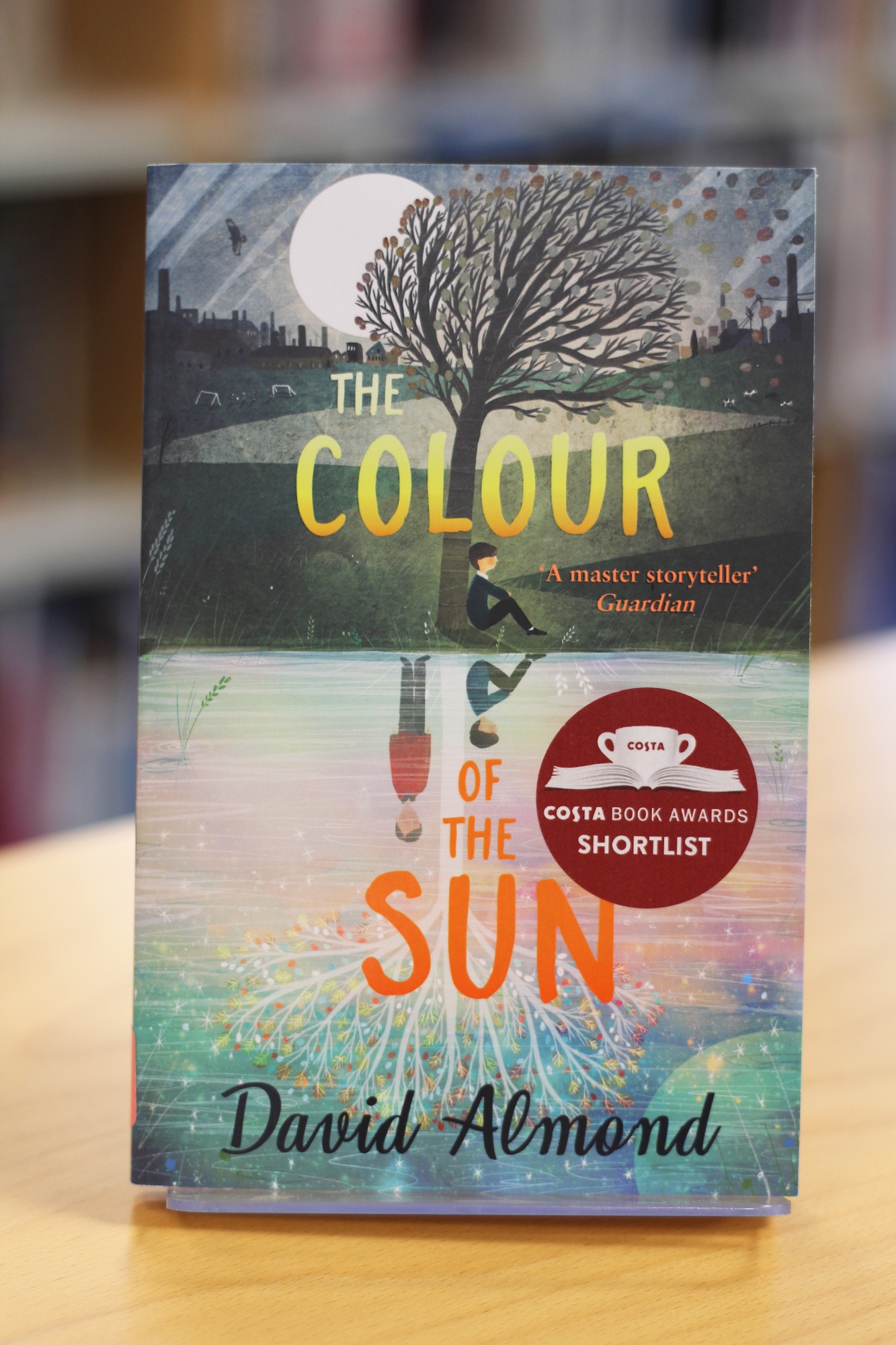 The Colour of the Sun by David Almond
'The day is long, the world is wide, you're young and free.'
One hot summer morning, Davie steps boldly out of his front door. A boy has been killed, and Davie thinks he might know who is responsible. He turns away from the gossip and excitement and sets of roaming towards the sunlit hills above the town.
As the day goes on, the real and imaginary start to merge, and Davie knows that neither he nor his world will ever be the same again.'
---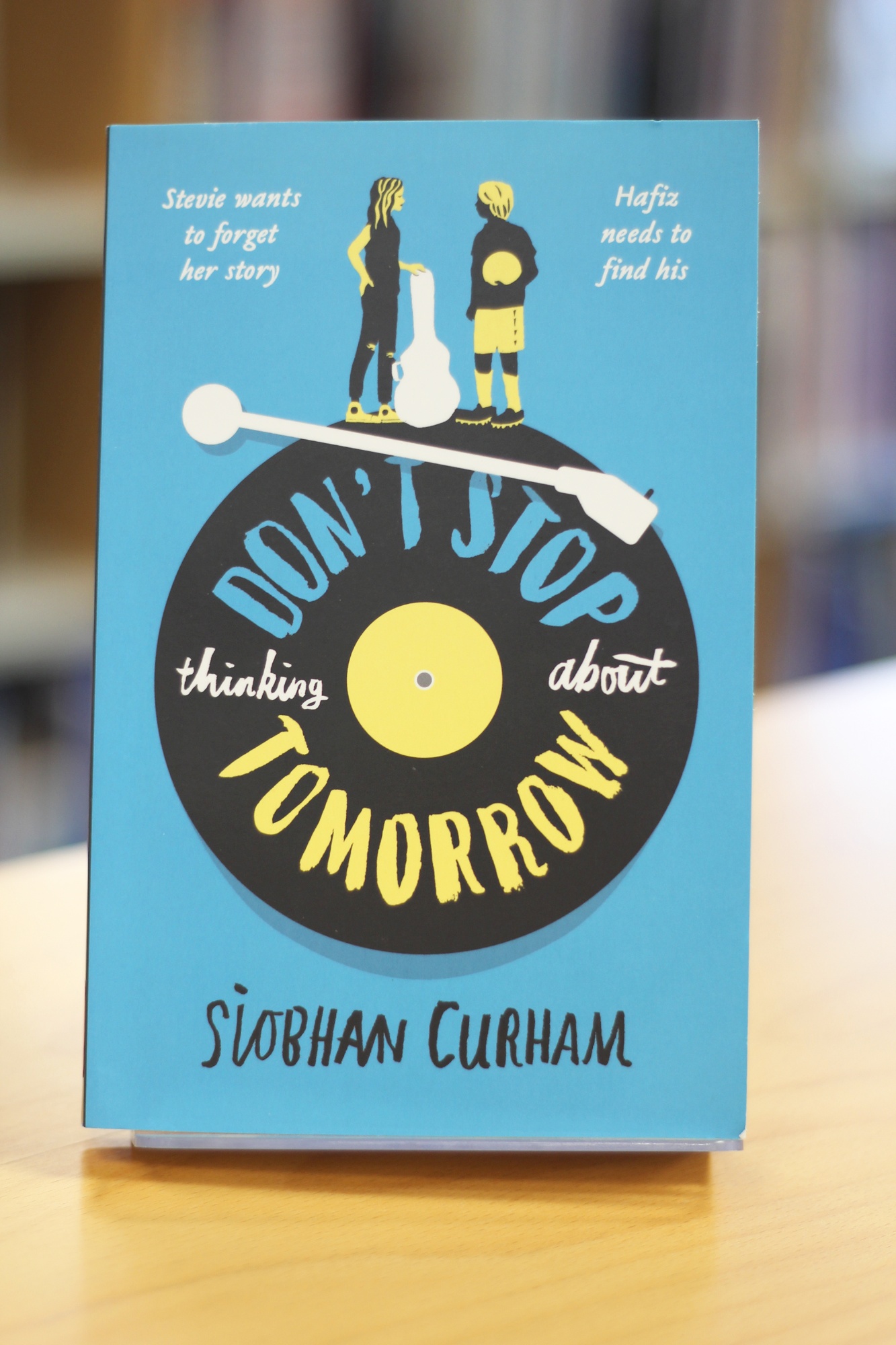 Don't Stop Thinking About Tomorrow by Siobhan Curham
'Stevie is passionate about music. It's what keeps her going when things are particularly difficult at home.
Hafiz loves football. But he's hardly played since he set out on the long journey from Syria.
Together the two forge a unique friendship that will help save them both.'
---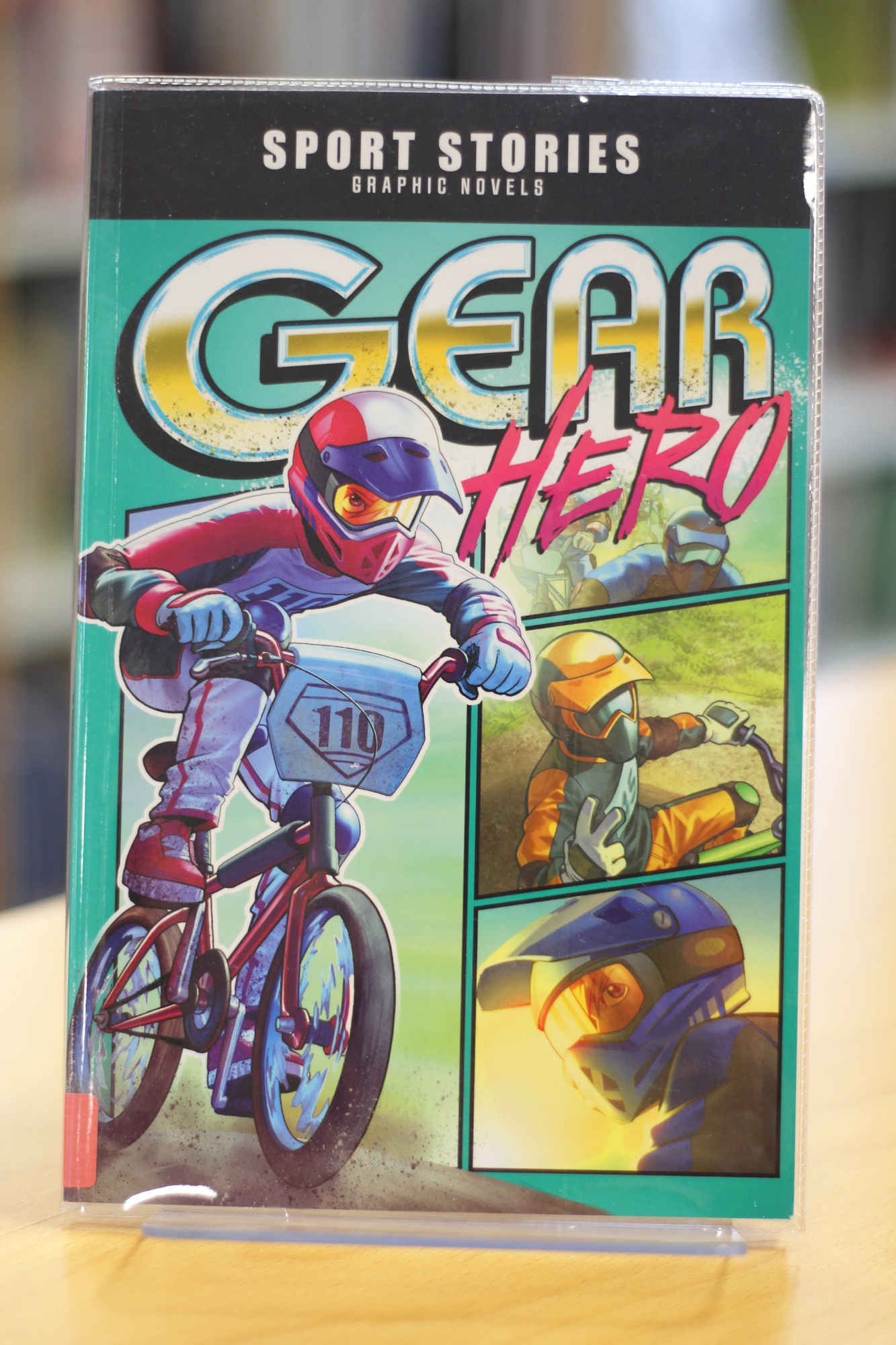 Gear Hero illustrated by Eduardo Garcia and Benny Fuentes. Cover illustration by Fern Cane
'Nelson Greenwood loves BMX racing almost as much as he loves drawing superheroes. His own comic book hero, Major Speed isn't afraid of anything, much like Nelson's twin brother, Nick. When Nick crashes hard and is forced out of the BMX-Treme competition, he wants Nelson to take his place. However, Nelson doesn't think he has what it takes to compete – especially against Nick's nemesis, Cain Otto. Can Nelson shift gears and muster the courage of Major Speed to compete in the big race?'
---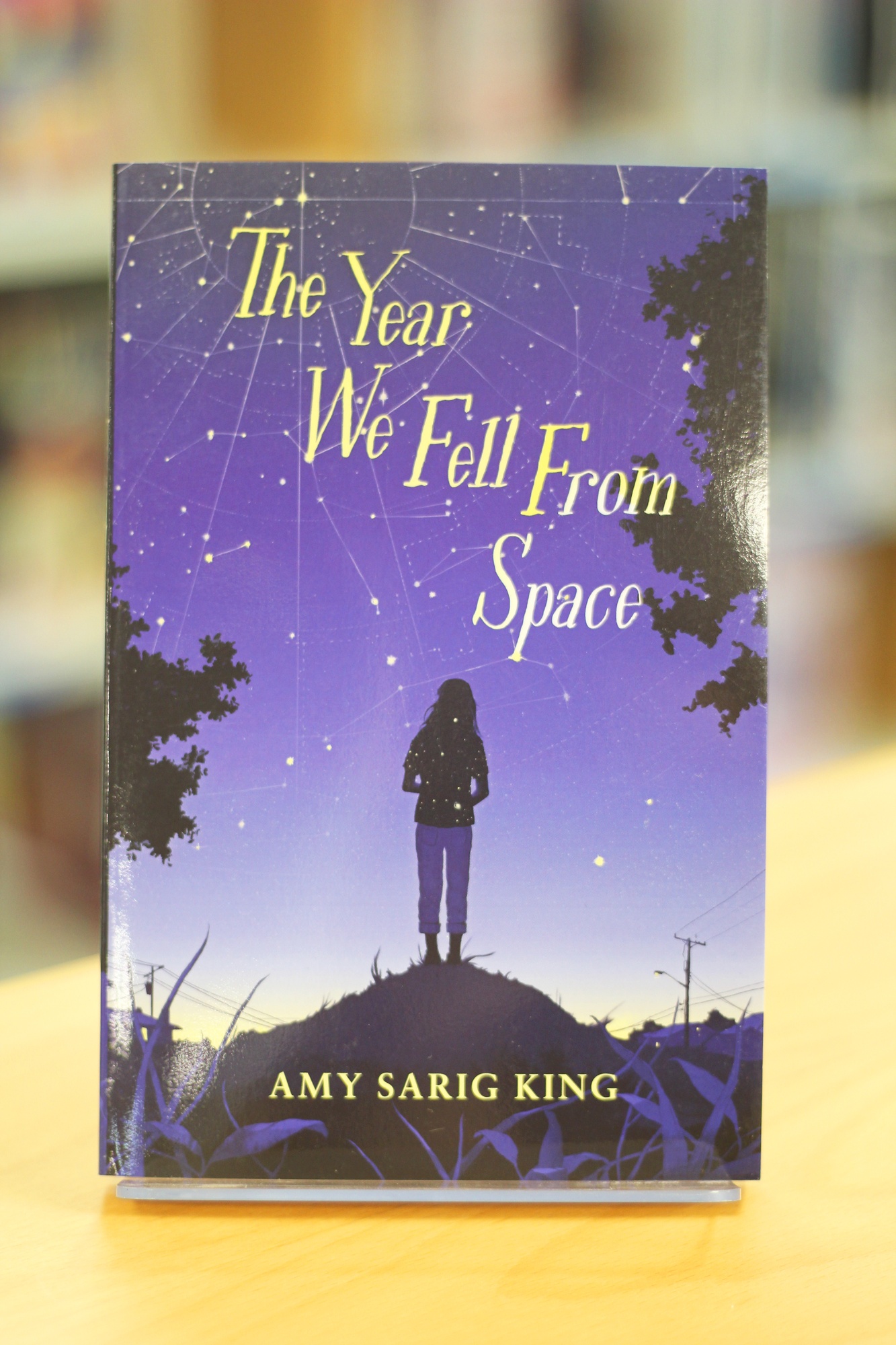 The Year We Fell from Space by Amy Sarig King
'When Liberty's parents separate, she doesn't know what to do. She feels she's on a different planet, and gravity is collapsing around her.
Other planets in her solar system: Her Dad who has drifted and is keeping secrets. Her mum, who is not imploding, like every expects. And her sister, who seems in a galaxy of her own.
Can Liberty save her system before they fall into it?'
---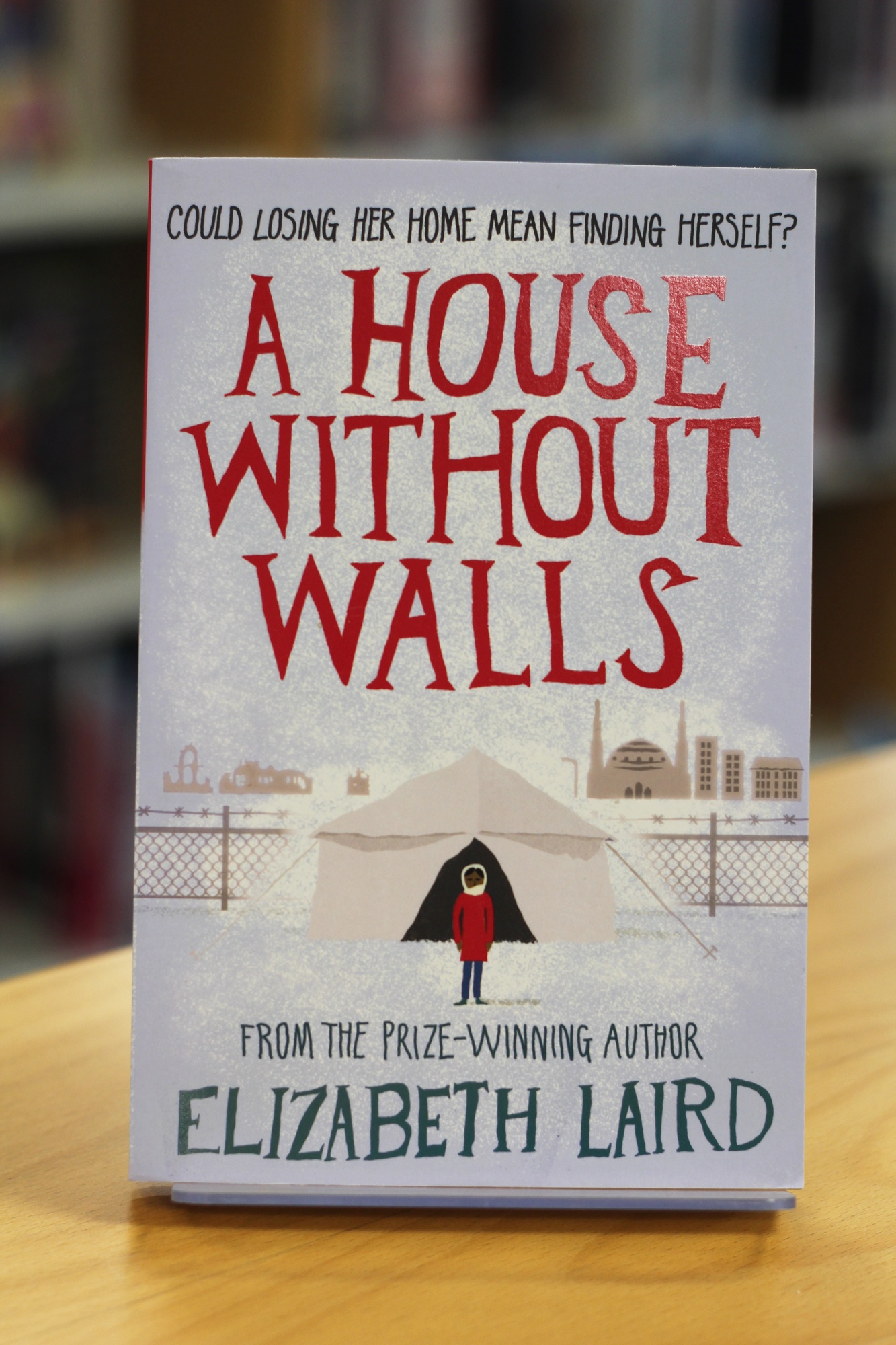 A House Without Walls by Elizabeth Laird
'Thirteen-year-old Safiya and her family have been driven out of Syria by civil war. Safiya knows how lucky she is – lucky to be living near family and not in a refugee camp, lucky to be alive.
But it's hard to feel grateful when her house is a tent and as they struggle to survive, Safiya realizes that her family has always been incomplete. With her own future in the balance, it's time to uncover the secrets that war has kept buried.'
---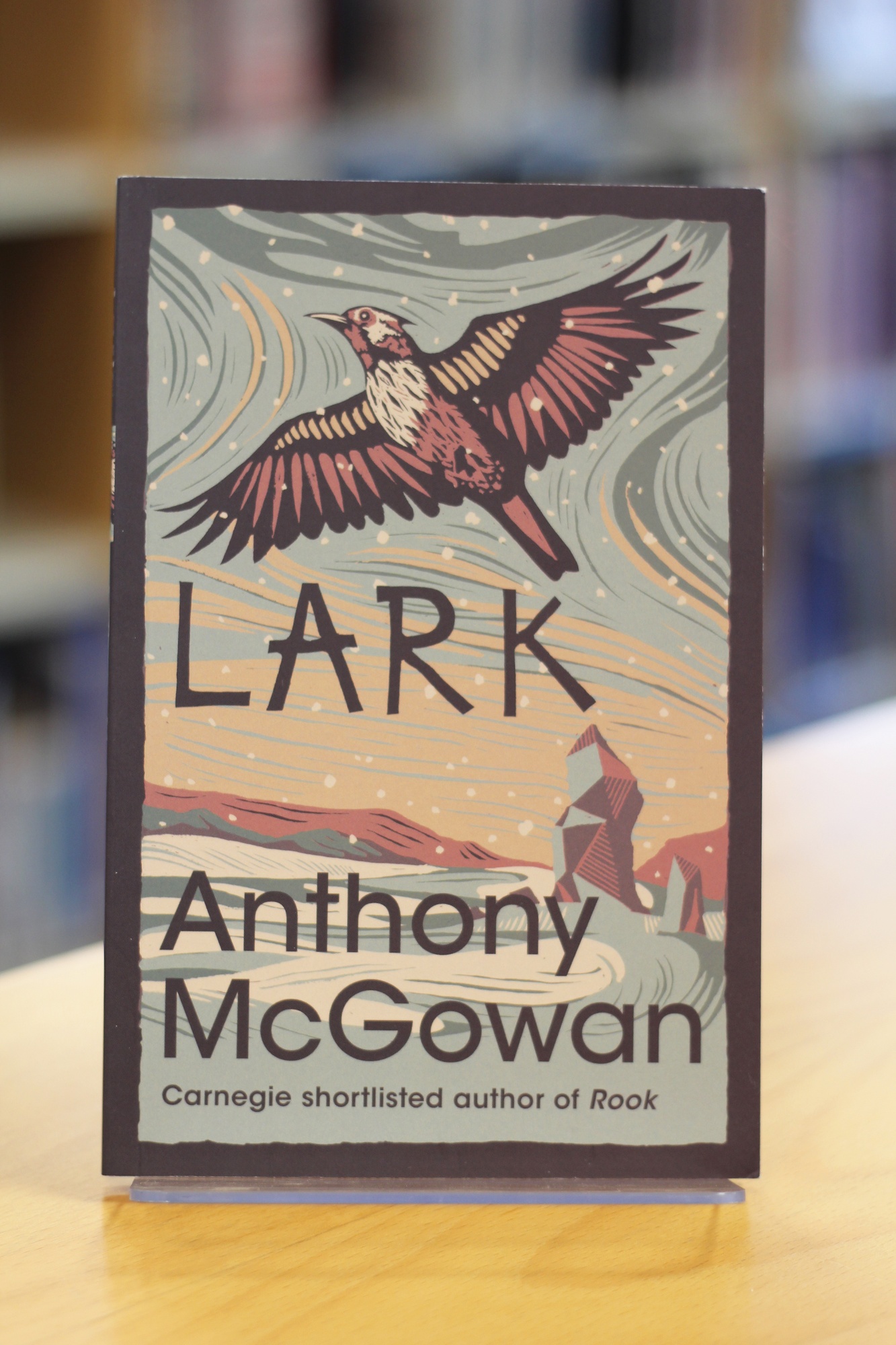 Lark by Anthony McGowan
'Things are getting tense at home for Nicky and Kenny as they wait for a visit from their estranged mum. To escape, they go for a walk on the moors, taking their little Jack Russell terrier with them.
But what should have been a laugh, a lark, turns deadly when the weather changes and they are caught in a blizzard. Nothing will ever be quite the same again…'
---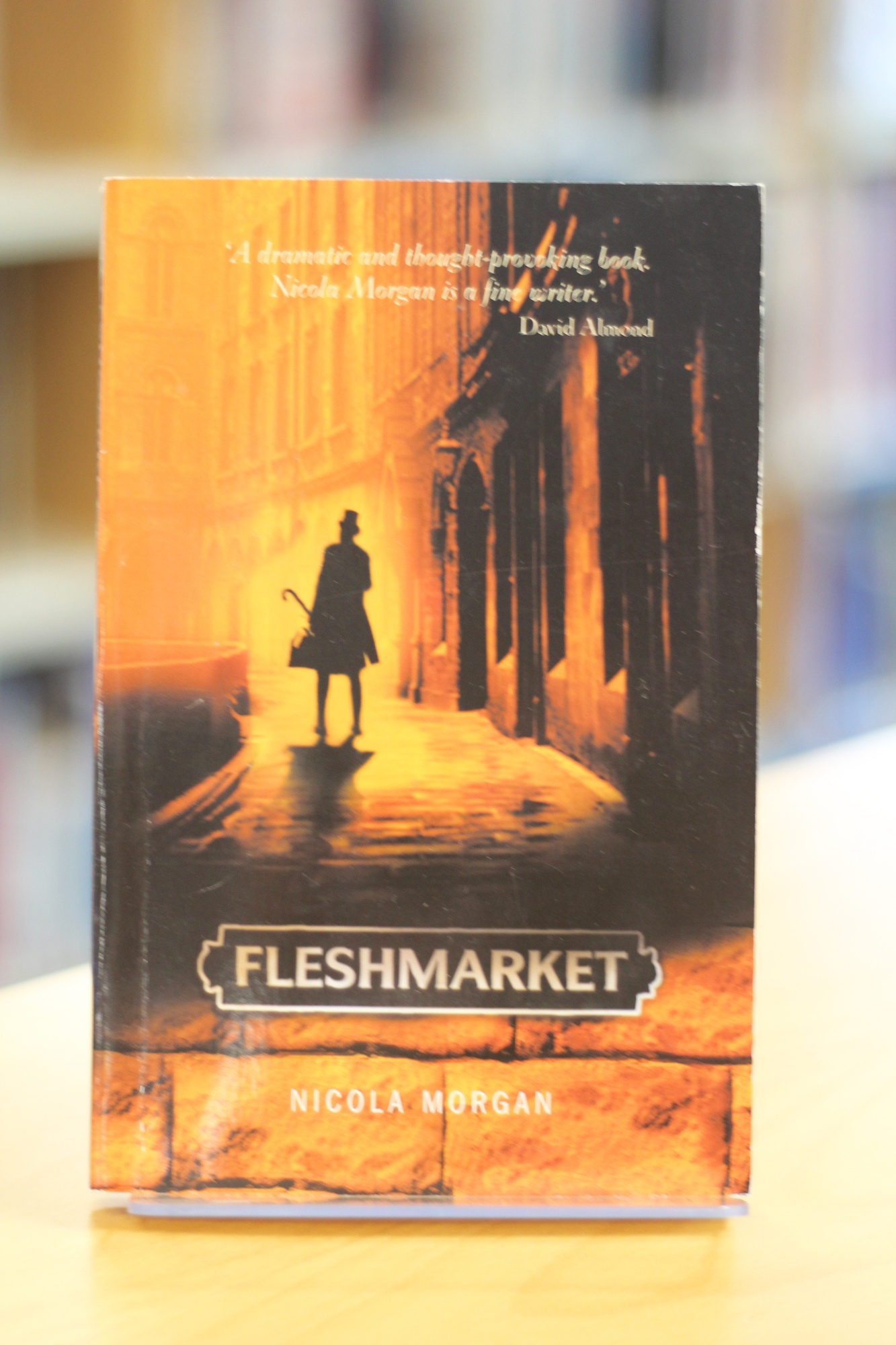 Fleshmarket by Nicola Morgan
'It is Edinburgh, 1828, and Robbie is haunted by the horror of his mother's death at the hands of the famous surgeon, Dr Robert Knox. The operation was intended to save her life. Instead it brought her intolerable pain before it killed her. Now her family is torn apart, and living in appalling poverty. A separate Robbie is intent on Revenge on Knox. But how far is he prepared to go – and what will he lose in the process?'
---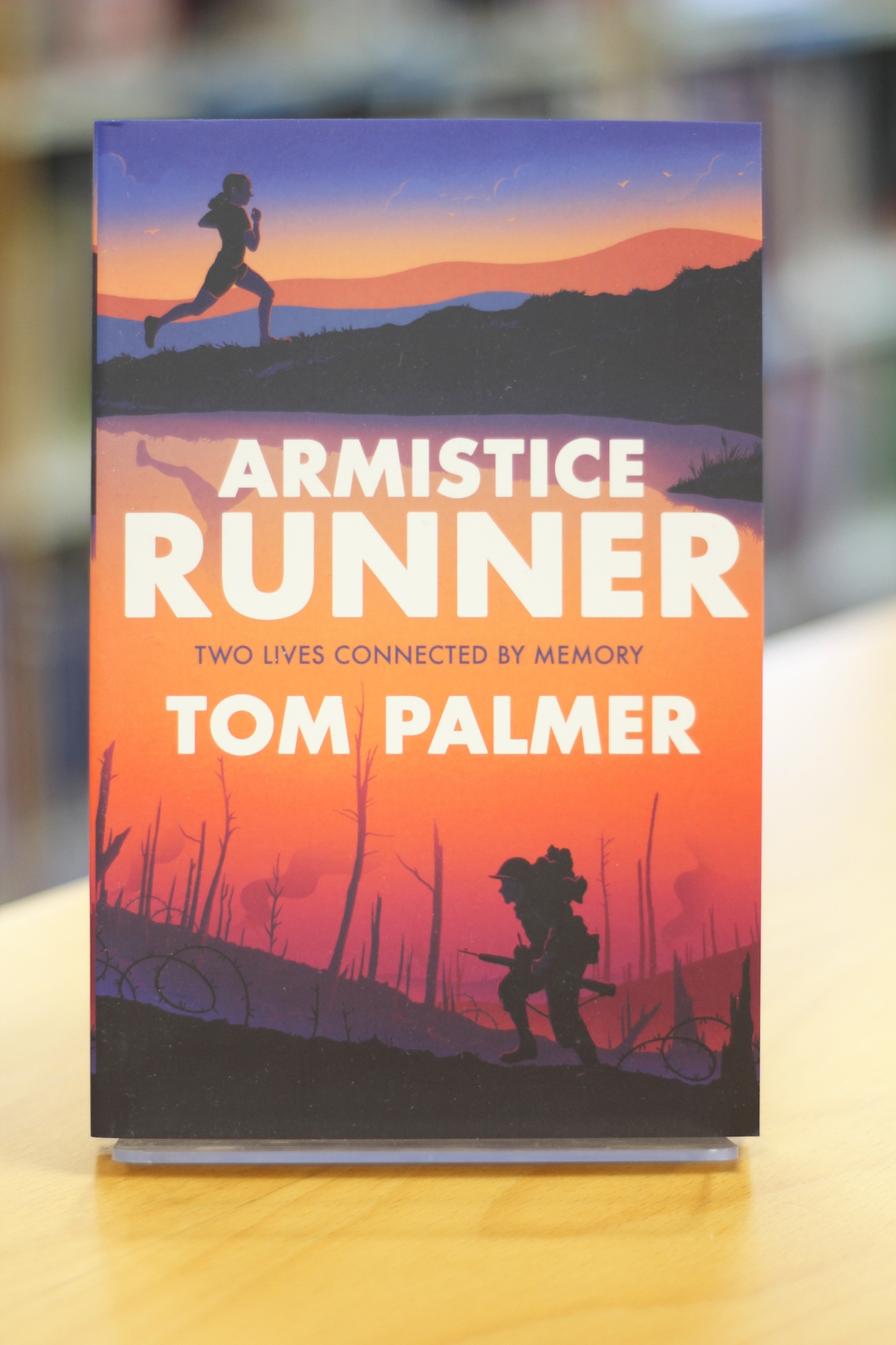 Armistice Runner by Tom Palmer
'Lily has lots of worries. She's struggling to compete in her fell-running races and, worse, she's losing her gran to Alzheimer's. But then she discovers her great-great-grandfather's diaries from the First World War. Could his incredible story of bravery help her reconnect with her gran and even give her the inspiration she needs to push through and win?'
---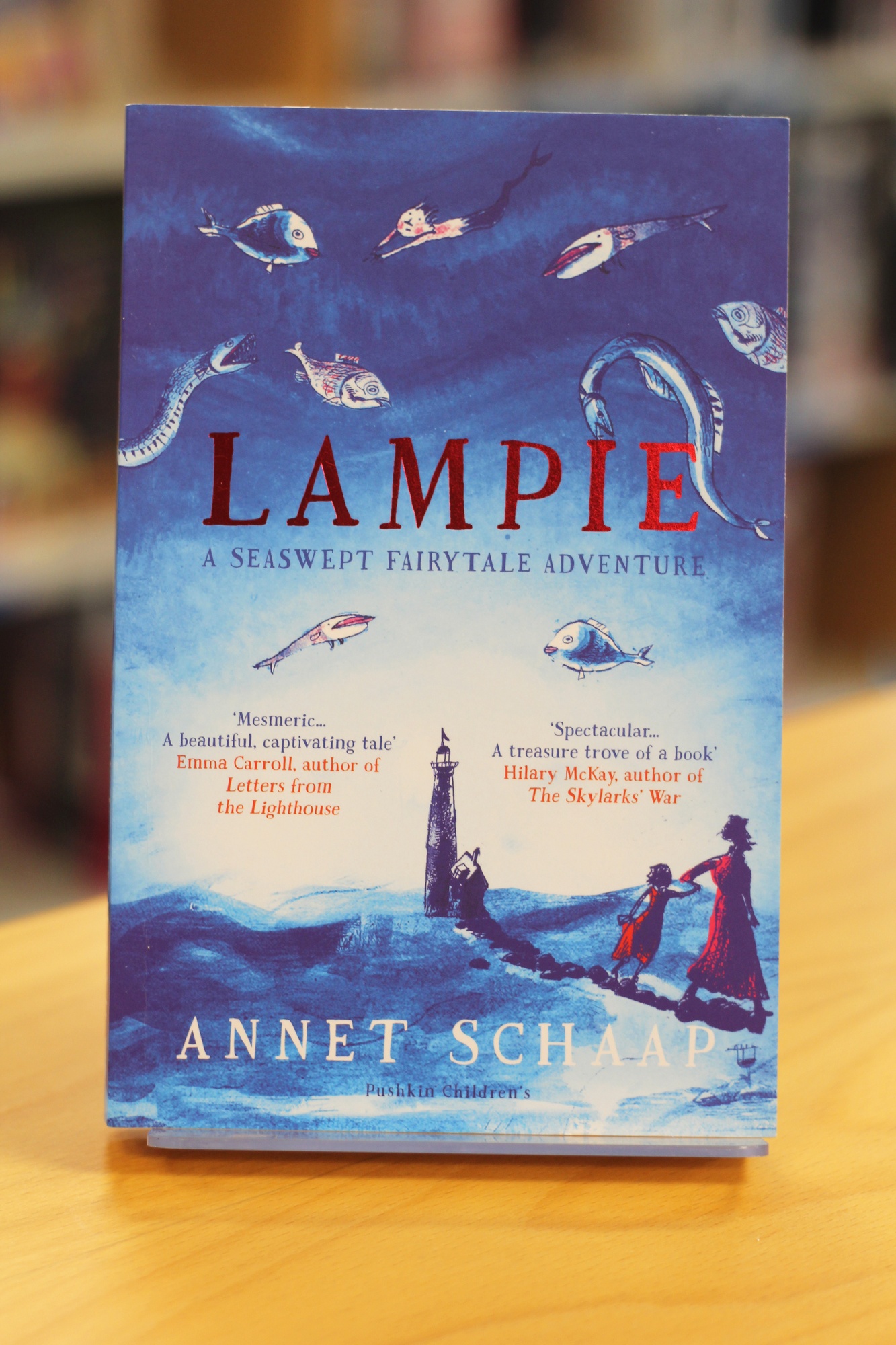 Lampie: A Seaswept Fairytale Adventure by Annet Schaap
'Every morning Lampie the lighthouse keepers daughter must light a lantern to warn ships away from the rocks. But one stormy night disaster strikes. The lantern goes out, a ship is wrecked and an adventure begins.
In disgrace, Lampie is sent out to work as a maid at the Admiral's Black House, where rumour has it a monster lurks in the tower. But what she finds there is stranger and more beautiful than any monster. Soon Lampie is drawn into a fairytale adventure in a world of mermaids and pirate, where she must fight with all her might for friendship, freedom and the right to be different.'
---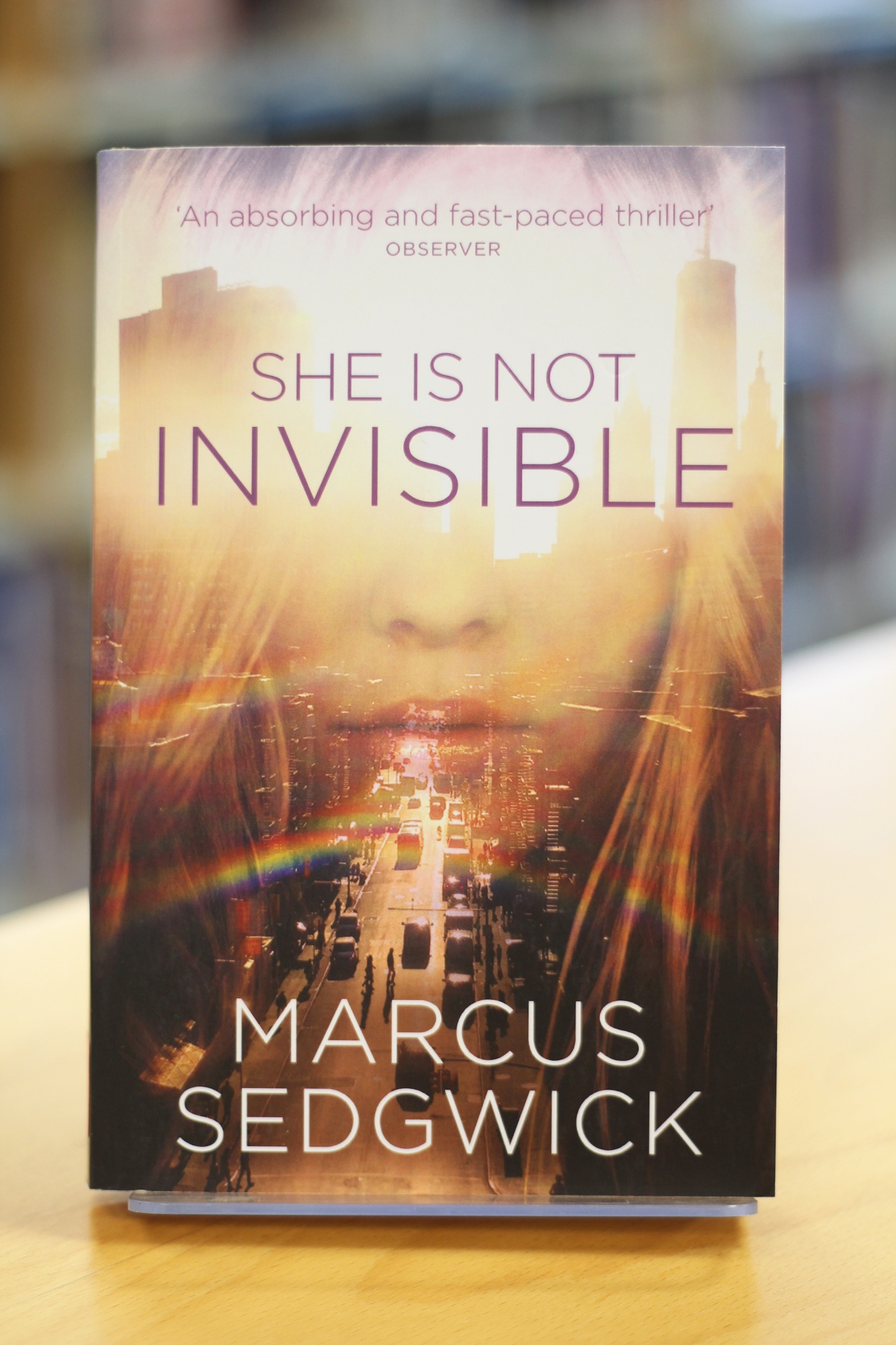 She Is Not Invisible by Marcus Sedgwick
'Two dried mice. A fluffy raven called Stan. A suicidal Austrian Biologist…
Is it a coincidence or something more sinister that draws them together? Many strange things collide in Laureth Peak's life on hot August weekend. Perhaps the strangest of all is the way her dad has been acting lately. And now he's disappeared. It looks as if his obsession with coincidences might have fatal consequences'
---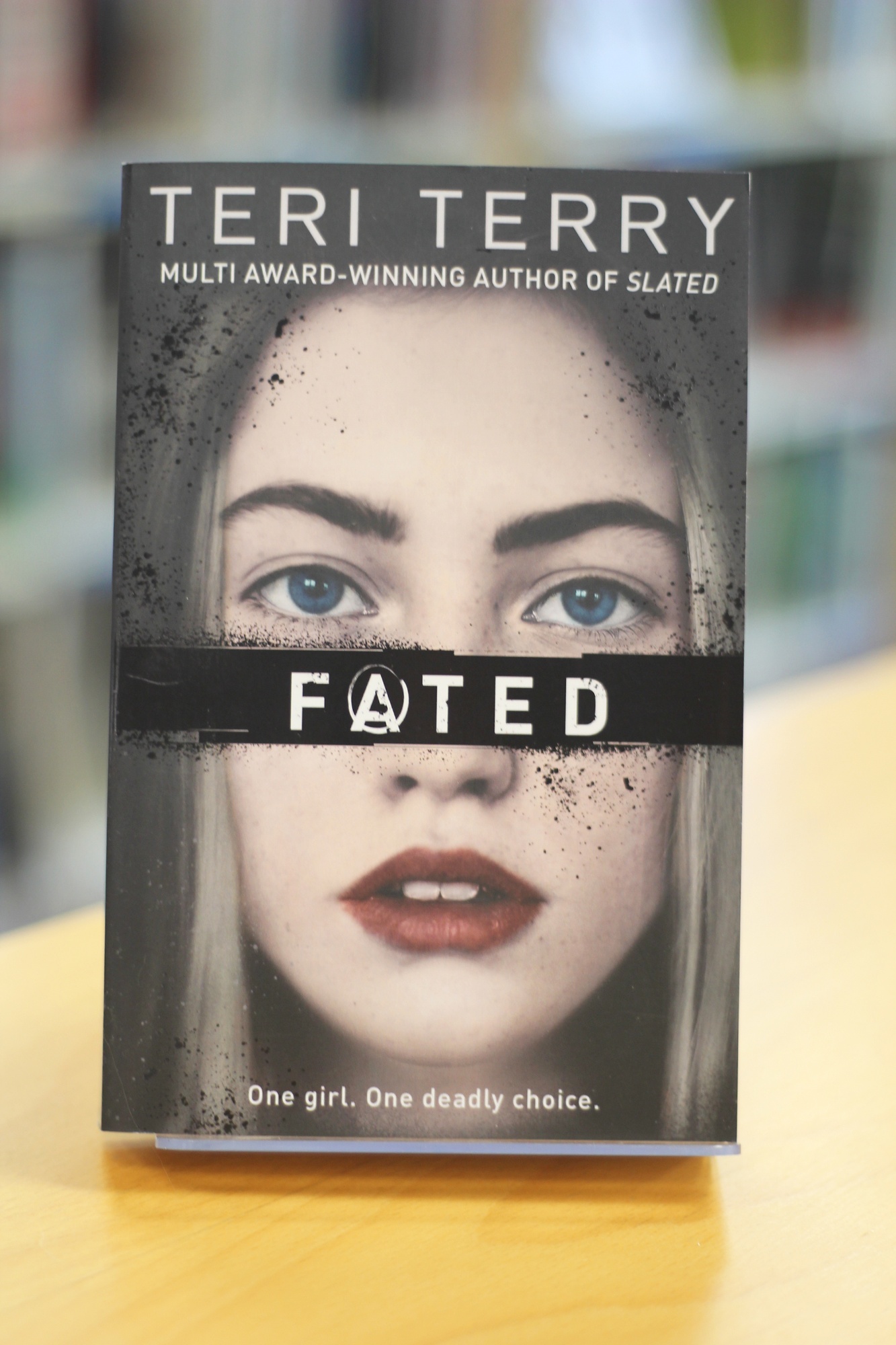 Fated by Teri Terry
'Sam's cosy life as daughter of the Deputy Prime Minister is about to end. These are turbulent times. Boarders have been closed and protests are turning violent. The government blames the country's youth, and is cracking down hard. Mobile phones are blocked, gatherings are banned and dissent is brutally crushed.
Sam is torn between family loyalty and doing what is right. When she meets Ava and Lucas her mind is made up.
One girl, one choice. She can make a difference: she must. Even if her life – and her heart – are on the line…'
---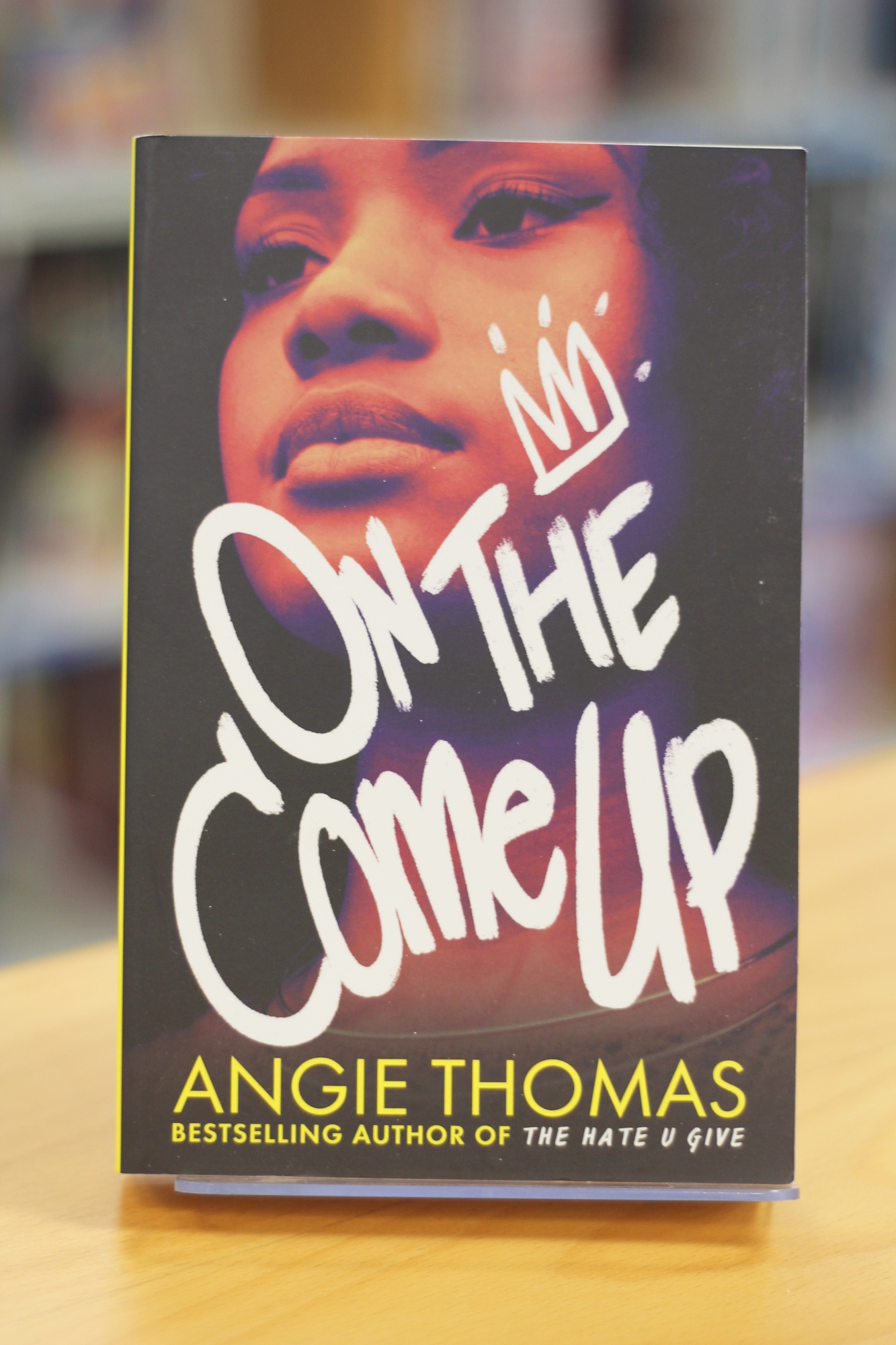 On the Come Up by Angie Thomas
'Sixteen-year-old Bri wants to be one of the greatest rappers of all time. It's hard to get your come up, though, when you're labelled "trouble" as school and your fridge at home is empty after your mom loses her job. But Bri's success is all that stands between her family and homelessness, so she doesn't want to just make it – she has to. Even if it means becoming exactly what the public expects her to be.'
---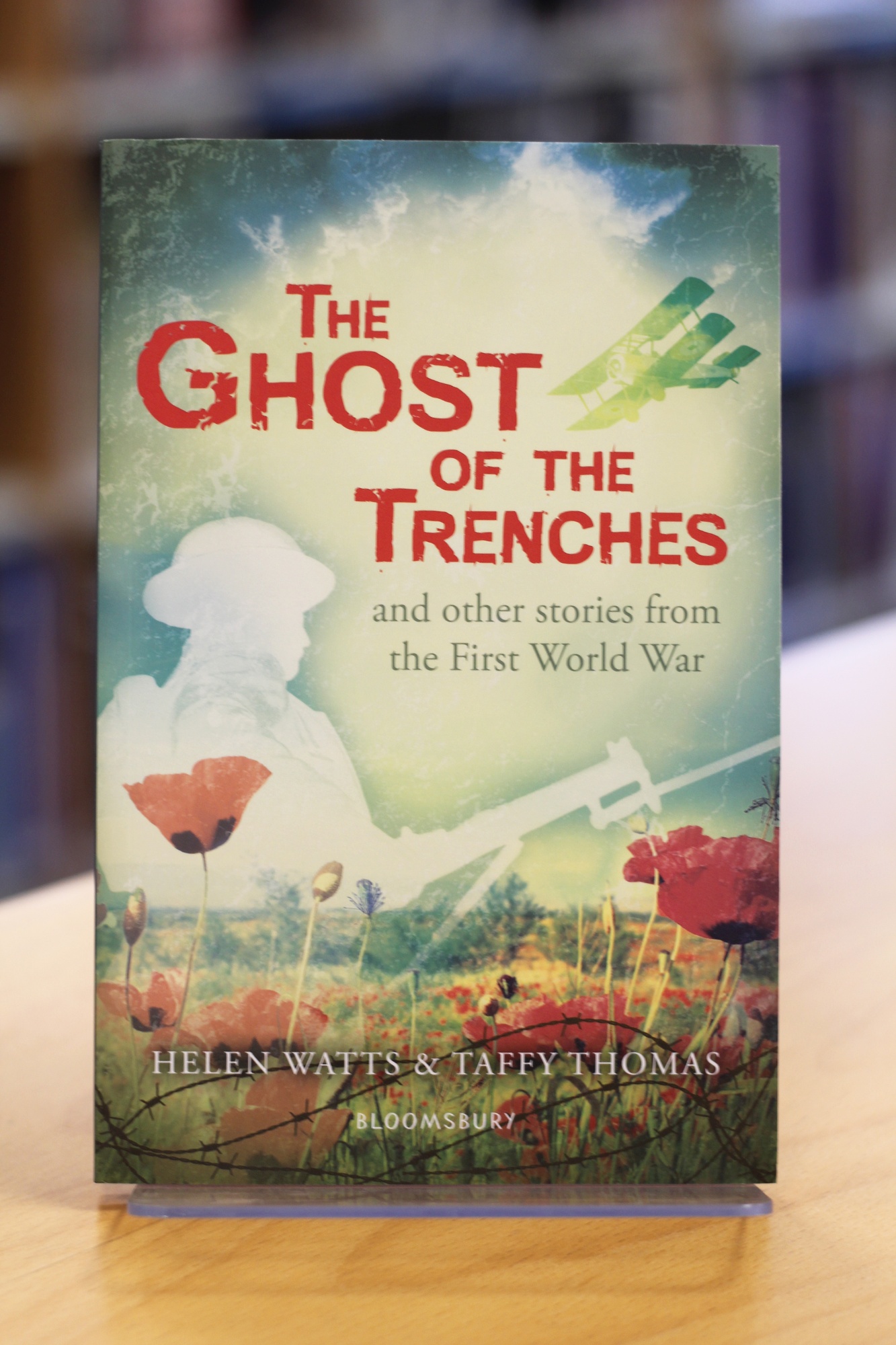 The Ghost of the Trenches and Other Stories from the First World War by Helen Watts & Taffy Thomas
'From the tragedy of the First World War, legends grew
Trapped soldiers are saved by an army of angles. A hunted U-boat terrifies its crew. A village remembers a lost son. An officer sees the ghosts of a long finished war…
This collection brings together folk tales, legends and ghost stories that grew up around the First World War. Fascinating, moving, sometimes scary, these are the stories told by soldiers and the people they left behind, on both sides of the conflict.'
---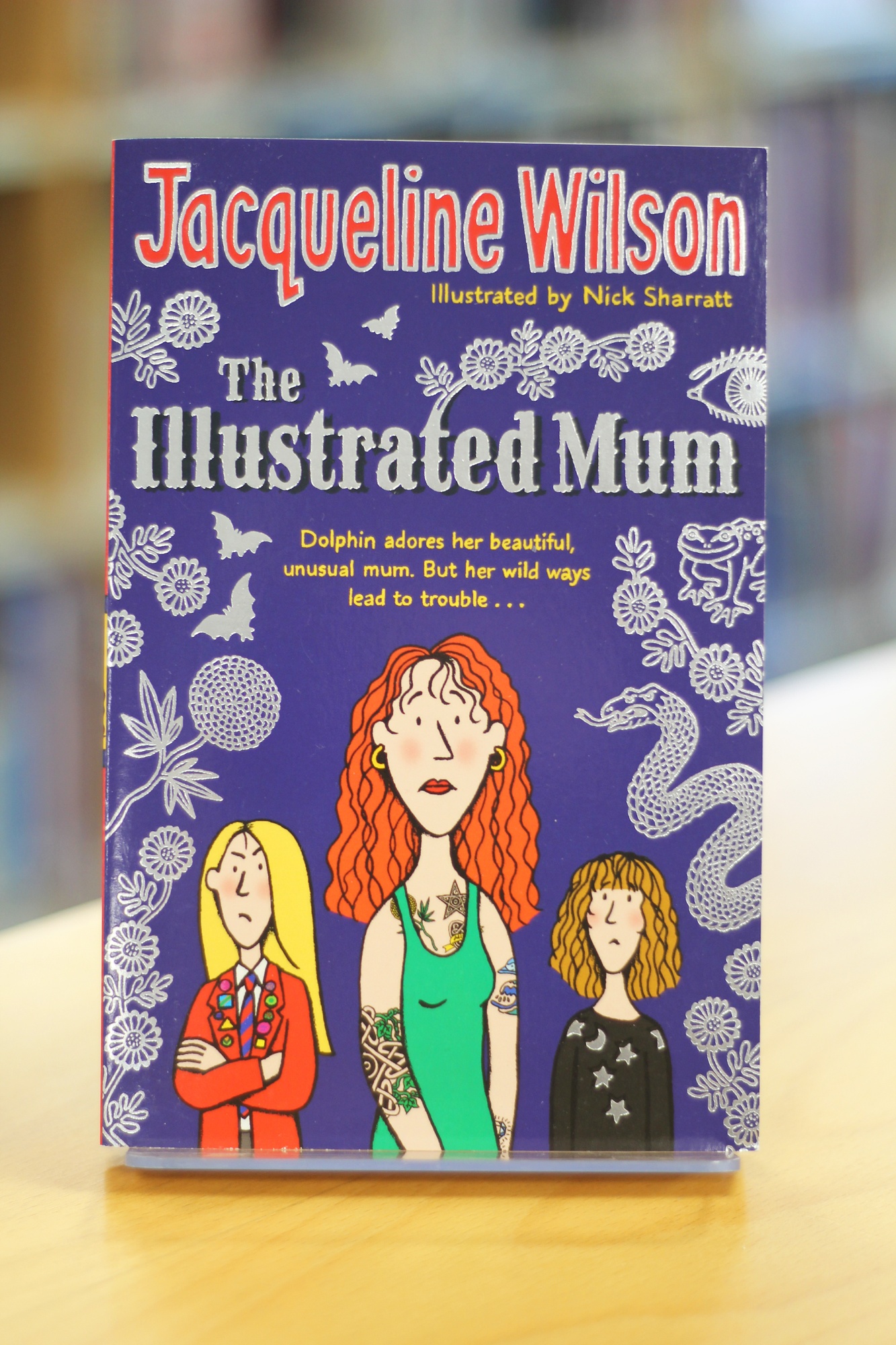 The Illustrated Mum by Jacqueline Wilson
'Marigold is my bright, beautiful mum. She's covered in tattoos, head to toe. I think she's the most magical mum in the world. I sometimes just wish she looked after us better.'
---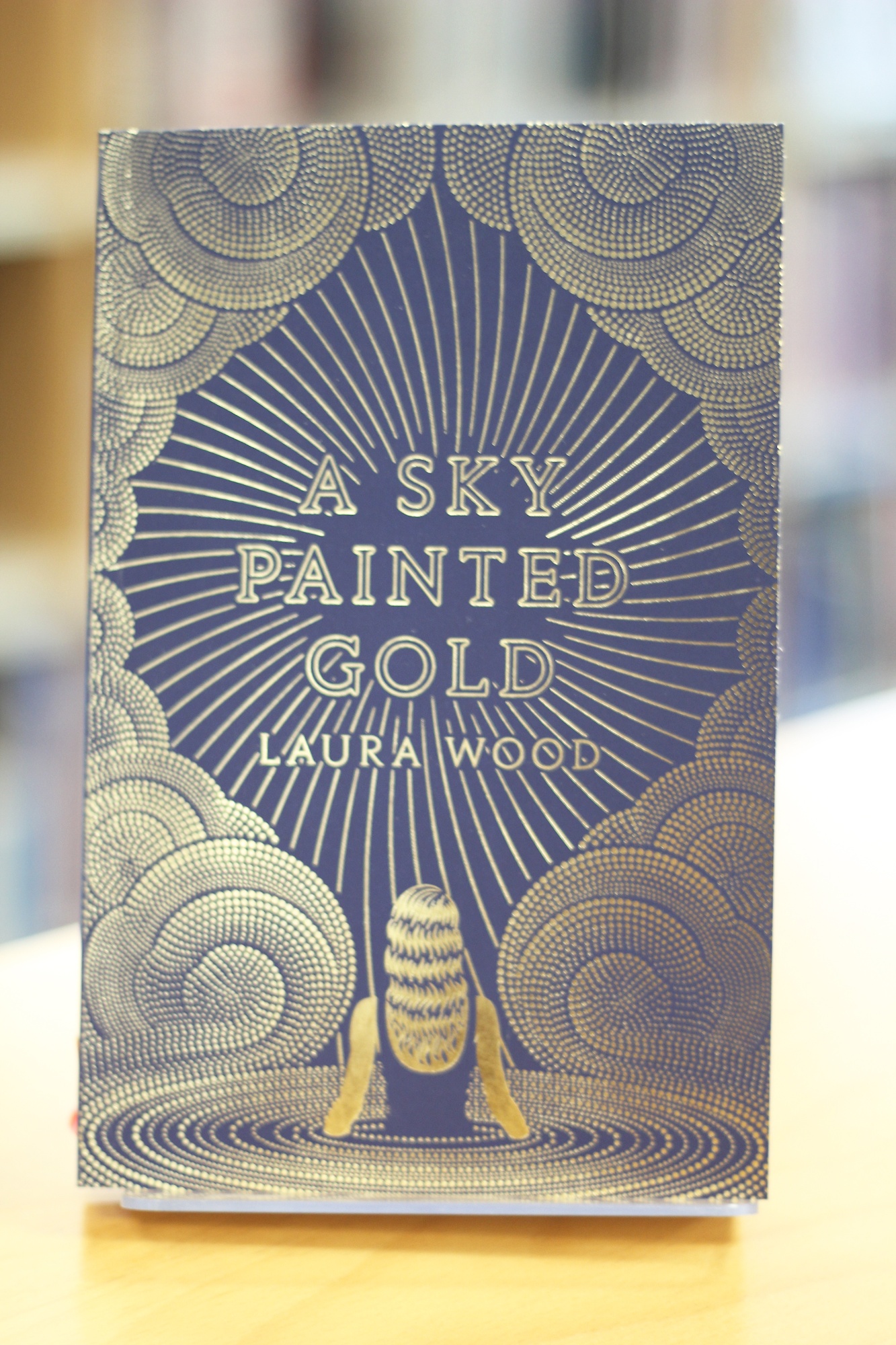 A Sky Painted Gold by Laura Wood
'When Lou steals inside the grand Cardew house in the dreamy summer of 1929, she is drawn to the lives if the Cardew siblings – glittering whirlwind Caitlin and handsome, enigmatic Robert.
But as Lou is swept into their dazzling world of moonlit parties, unrivalled glamour and whispered secrets, can she stay true to her self and her heart?'
---
To borrow any of these books, please email your request to Mrs Downing library@uvhs.uk or complete this online form.