More in this Section
Y10 Information Technology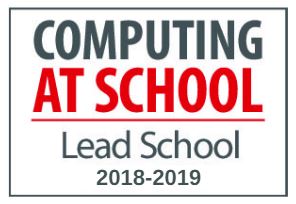 Head of Department
Mr J Evason
ICT - Certificate in digital applications (cida) - Exam Board edexcel
This course has 2 units, 1 of which is a coursework unit (worth 75%), internally assessed and externally moderated. The remaining unit is an external exam (worth 25%) of the overall qualification.
Unit 1—Developing Web Products (25%)
Assessed by exam in Year 10—2.5 hour paper
When your attention is captured by a web page advertising a competition, promoting an event or launching a new product, what makes you stop and look? Don't be fooled by technical wizardry. It may have spectacular images, eye-catching animation or attention grabbing text, but what makes it effective is the way the components work together. This unit aims to give you the knowledge and skills you need to produce attention grabbing web products using web authoring software, multimedia assets and navigation features. You will demonstrate your ability to design, build and test a web product in a practical computer-based examination set by the exam board.
Unit 2—Creative Multimedia (75%)
Assessed by coursework in Year 10/11.
Digital tools can be used to communicate information using any combination of text, images, sound, video and interactive components such as buttons and hyperlinks. Products that use these different components at the same time, such as websites, presentations and games, are multimedia. This unit aims to give you the skills to use the tools and techniques provided by multimedia authoring software to design and create effective multimedia products for specified purposes and audiences. You will investigate a range of existing multimedia products to find out how different components are used to convey a particular message. You will discover that you like some of these products more than others, and you will need to consider why this is the case. Once you have a good understanding of the possibilities offered by multimedia, you will learn how to design multimedia products of your own. This will involve detailed designs setting out exactly how you want each screen to look, the components you need and how the user will interact with the product. In some cases, you will be able to use existing components, but you will also need to know how to create new components yourself, such as recording a sound or taking a photograph. Finally, you will learn how to combine all the components you have collected into a multimedia product and how to test it thoroughly, making any necessary changes as a result of feedback. You will demonstrate your ability to plan, design, build and test interactive multimedia products through your work on a major project set by Edexcel. This will include the development of an e-portfolio that exhibits your achievements and is in itself an effective multimedia product.
For further information please see Mr Evason