More in this Section
UVHS and British Values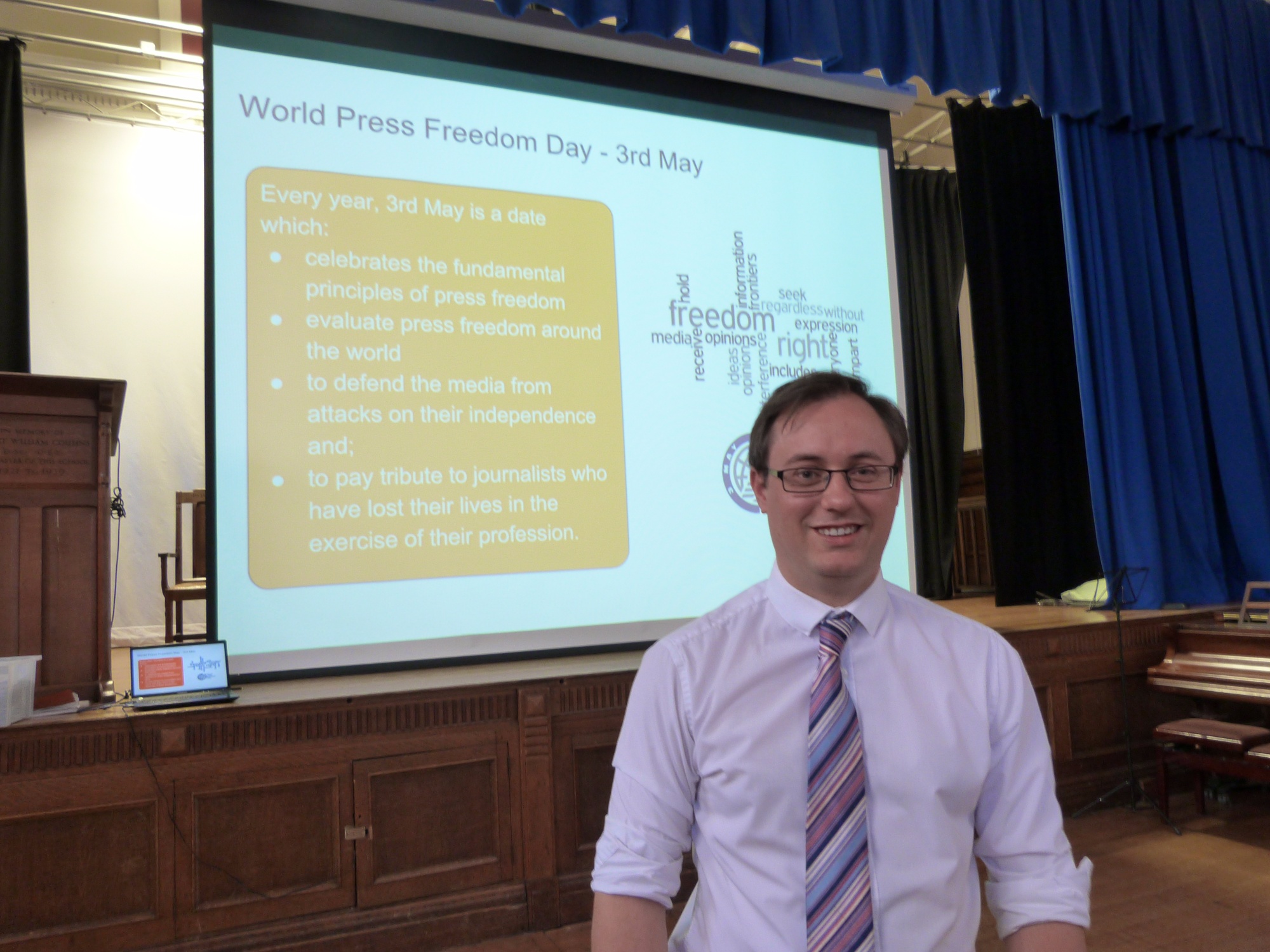 UVHS actively encourages students and staff to respect British values as defined in the Ofsted Inspection Handbook:
"acceptance and engagement with the fundamental British values of democracy, the rule of law, individual liberty, mutual respect and tolerance of those of different faiths and beliefs; the pupils develop and demonstrate skills and attributes that will allow them to participate fully in and contribute positively to life in modern Britain".
UVHS understands that extremism of all kinds undermines British values and a proactive approach throughout the curriculum and extra-curricular is necessary to ensure that students are made aware of the danger posed by extremism.
UVHS welcomes students of all faiths and none, equally.
How does UVHS promote British Values?
UVHS promotes the understanding and respect of British Values in the following ways:
Through the Victoria Values which lie at the heart of the schools' ethos.
Through school assemblies and themed weeks (details of which can be found below)
Through the pastoral tutor system.
Through a strong school Parliament.
Through activities which promote links between the school and the local and global community.
Autumn Term
Week
Theme
Details
1
The new school year
Marking the start of the year with assemblies from the Head and Head of School
2
The new school year
3
International Day of Peace
A series of assemblies presented by heads of year celebrating the UN International Day of Peace
4
Get involved!
Different assemblies for each year including an introduction to the UVHS house system, Duke of Edinburgh opportunities at UVHS and opportunities to get involved with the National Citizenship Service.
5
UK Youth Parliament
A series of assemblies presented by a current UVHS Y13 member of the UK Youth Parliament about the organisation, what it represents and how to get involved.
6
International Day of the Girl
A series of assemblies marking the UN International Day of the Girl Child.
7
Human Rights

An assembly highlighting the contemporary issue of modern slavery.

Additional assemblies presented to Y8 and Y9 by a representative of the local army cadets.
Half Term
8
Career & the future
Including the UVHS Y11 careers fair and assemblies from the Head of Sixth Form on further study at UVHS.
9
Remembrance
Marking Remembrance day with each year group. Including a report by students on the Y9 Battlefields trip.
10
Anti-bullying week
Marking national Anti-bullying week through a series of assemblies on the theme of 'All different, all equal'.
11
UK Parliament Week
Marking UK Parliament week across England, Wales and Northern Ireland.
12
Anger Awareness Week
A series of assemblies delivered by heads of year marking Anger Awareness Week.
13
Christmas Jumper Day
Marking Christmas jumper day with particular reference to the work of our primary beneficiary of this fundraising event St Mary's Hospice.
14
Christmas Jumper Day
Spring Term
Week
Theme
Details
15
16
Resolutions
Welcoming pupils back to UVHS after the Christmas and New Year break with a focus on resolutions for the year ahead.
17
Option week
A series of assemblies focused on Y9 outlining the different GCSE options available at KS4.
18
Holocaust memorial day
Marking Holocaust Memorial Day along the 2019 theme of 'Torn from Home'.
19
LGBT History Month
Marking LGBT history month along the chosen 2019 theme of "Peace, reconciliation & activism".
20
Internet Safety
A series of assemblies for internet safety day 2019. This year the focus is on highlighting safer use of personal data and information online.
21
Time to Talk
A series of assemblies marking 'Time to Talk' week highlighting mental health issues and aiming to tackle discrimination.
Half Term
22
Heads of Year
Assemblies given by each head of year focusing on the expected standards of behaviour at UVHS.
23
Y5 taster week
No assemblies due to Y5 taster week.
24
Safeguarding
Annual safeguarding assemblies.
25
Sport & health
A sequence of assemblies delivered by the PE department highlighting and marking the successes of UVHS pupils in using sport and health to raise money for sport relief.
26
Employability & work ready
Assemblies detailing the Y10 work ready day and exam preparation for Y11.
27
Safeguarding
Assemblies detailing the Y10 work ready day and exam preparation for Y11.
Summer Term
| Week | Theme | Details |
| --- | --- | --- |
| 28 | School Parliament | Assemblies outlining the work of the UVHS school Parliament and changes to the system of electing representatives. |
| 29 | School Parliament/ employability | See above |
| 30 | Red Cross & Red Crescent Week | Highlighting the work and successes of the International Federation of Red Cross and Red Crescent societies. |
| 31 | Mental Health Awareness Week | Marking UK Mental Health Awareness Week focusing on the '5 To Thrive' concept. |
| 32 | Brexit | An update of the current state of play concerning the United Kingdom's exit from the European Union. |