More in this Section
Cooking Club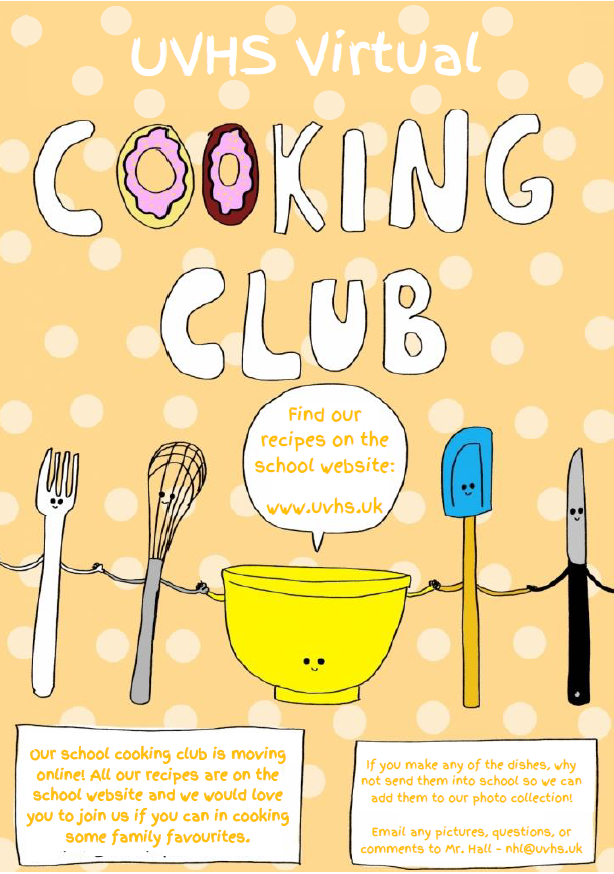 ​
Hello everyone! Usually by now we would have a thriving cooking club going at school where students could come and learn a whole range of new skills and recipes to boost their passion for food and cooking. This is usually done with Mr Hall in his Food room.
However, because of how things are at the moment, this obviously can't happen, so instead, Mr Hall has moved his cooking club online. It therefore gives us great pleasure to welcome you to our UVHS Digital Cooking Club!
Mr Hall, and his charity – the Aroma Catering Foundation have put together a whole host of easy and cheap recipes that everyone can make, no matter your skills and expertise. These recipes are perfect for quick meals, family cooking and of course baking. Aroma regularly do cook-along sessions via their Instagram and social media pages, and some of those recipes and picture step-by-step guides are now here for you all to use.
These are difficult times, but on many occasions it has been clear that food can cheer us up, and bring us closer together. Escape the negativity and delve into a recipe and get cooking – it's guaranteed to make you feel better, and you'll be rewarded with a tasty dish!
We would love to hear from you and see your cooking success, so please do send any pictures of your dishes to school so we can display them, and, if you have any questions about a recipe, have a request for a recipe you would like to see, or would like more information about the Aroma Catering charity then please speak with Mr Hall – nhl@uvhs.uk or aromacatering.info@gmail.com
Happy Cooking!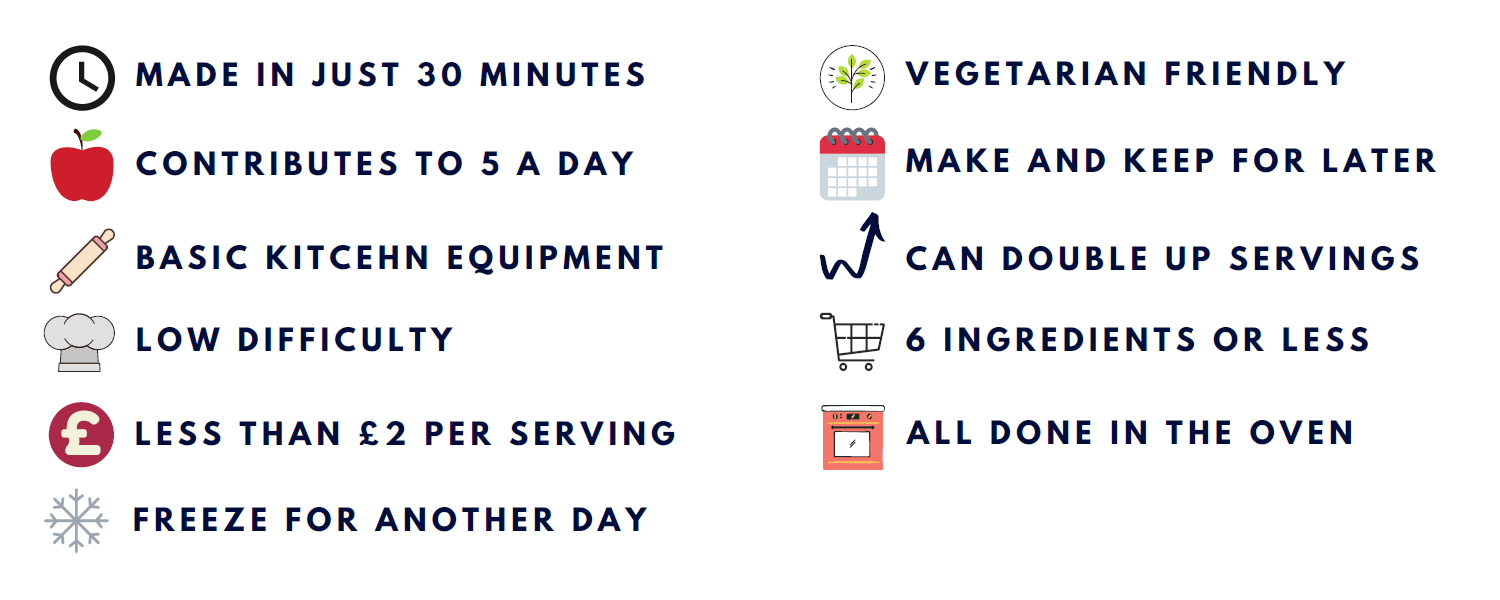 ​
Cooking Club 2022 - The KS3 Cook Off!
Full Time - Get Cooking with Marcus and Tom
Breakfast & Brunch
Family Meals
Quick and Easy Recipes
Family Baking
Cook-along recipes
Ham & cheese croissant bake

​
---
Hash brown traybake

​
---
Honey, fig & cheese toast

​
---
Huevos Rancheros

​
---

​
Chinese New Year Celebration Recipes