More in this Section
English Language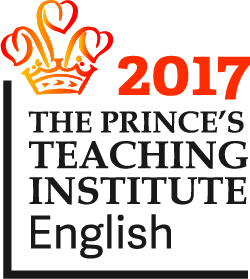 Entry Requirements
GCSE Grade 6 in English Language and Literature.
Course Content
The study of English Language at A Level is both interesting and intellectually stimulating. You will learn to analyse language in use and will study the history and development of English from the distant past to the present day. At the same time you will improve your own writing skills in a variety of forms and for different audiences.
Independent investigation into language provides opportunities to explore chosen areas in greater depth, developing initiative, powers of analysis and presentation skills.
The course encourages students to develop their interest in, and appreciation of, the English Language, through learning about its structure, functions, development and variations. It also allows students to develop their ability to express themselves in speech and writing.
Assessment
A Level Units Examined in Year 13
% of A Level
Paper 1 - Language, the Individual and Society
40%
Paper 2 - Language Diversity and Change
40%
Coursework Language in Action
20%
Coursework is completed in Year 13
Careers
English graduates have done things as diverse as working in law, design and technology, computing, journalism, accountancy, publishing, TV, music, education, retail, catering and writing. The beauty of English at A level is that it prepares you for everything in general and allows you to keep your options open during the course of your student life.
Contact Miss Smith