More in this Section
English Literature
Entry Requirements
Grade 6 GCSE in English Language and Literature.
Course Content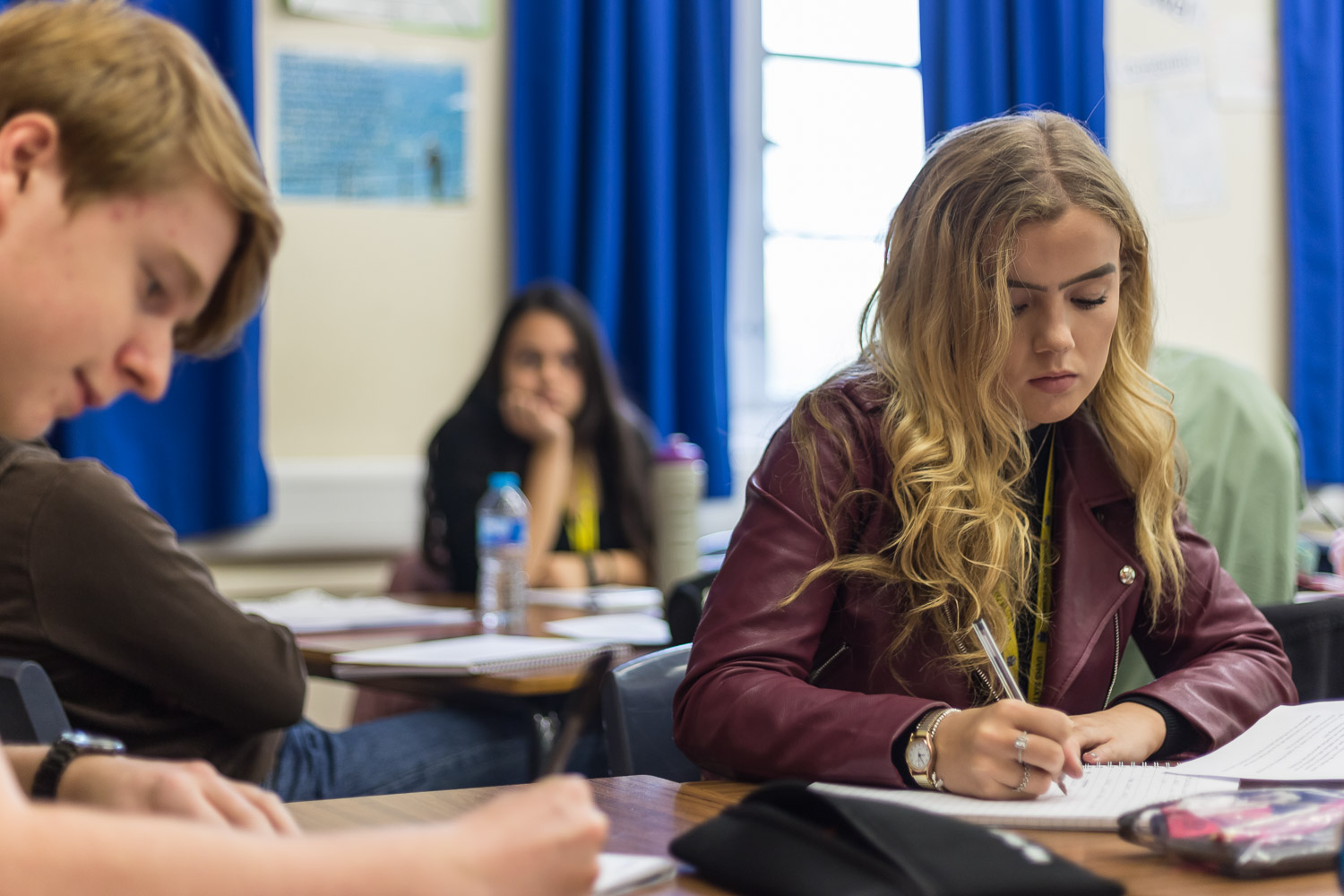 The study of English Literature at A Level is both enjoyable and challenging. You will learn how to read effectively, to consider the way that writers convey their ideas and will experience a wide range of novels, plays and poetry. Discussion of texts with enthusiastic teachers and students who share your interest in literature will improve your communication skills and your understanding of the power of the written word. In addition, you will learn to express your own ideas clearly in writing.

Study is supported by attendance at conferences and theatre visits. We aim to foster a love of literature that will last a lifetime.

The course offers a varied and interesting selection of set texts, including modern and classic English and American novels, plays from Shakespeare to the present day, and poetry of different periods. You will also learn about different critical approaches to literature.
Specification
Assessment
A Level Units Examined in Year 13
% of A Level
Paper 1 - Shakespeare, drama and poetry pre-1900
40%
Entailing the study of three texts, including one play by Shakespeare.
Paper 2 - Comparative and contextual study

40%

Includes the study of two prose texts and analysis of an unseen prose extract.
Coursework - Critical analysis and comparison of two texts
20%
Coursework is completed in Year 13.
Careers
English graduates do things as diverse as working in law, design and technology, computing, journalism, accountancy, publishing, TV, music, education, retail, catering and writing. The beauty of English at A level is that it prepares you for everything in general and allows you to keep your options open during the course of your student life.
Contact Mrs Wiper