More in this Section
French
Entry Requirements
Students should have achieved at least a Grade 6 in French at GCSE.
Course Content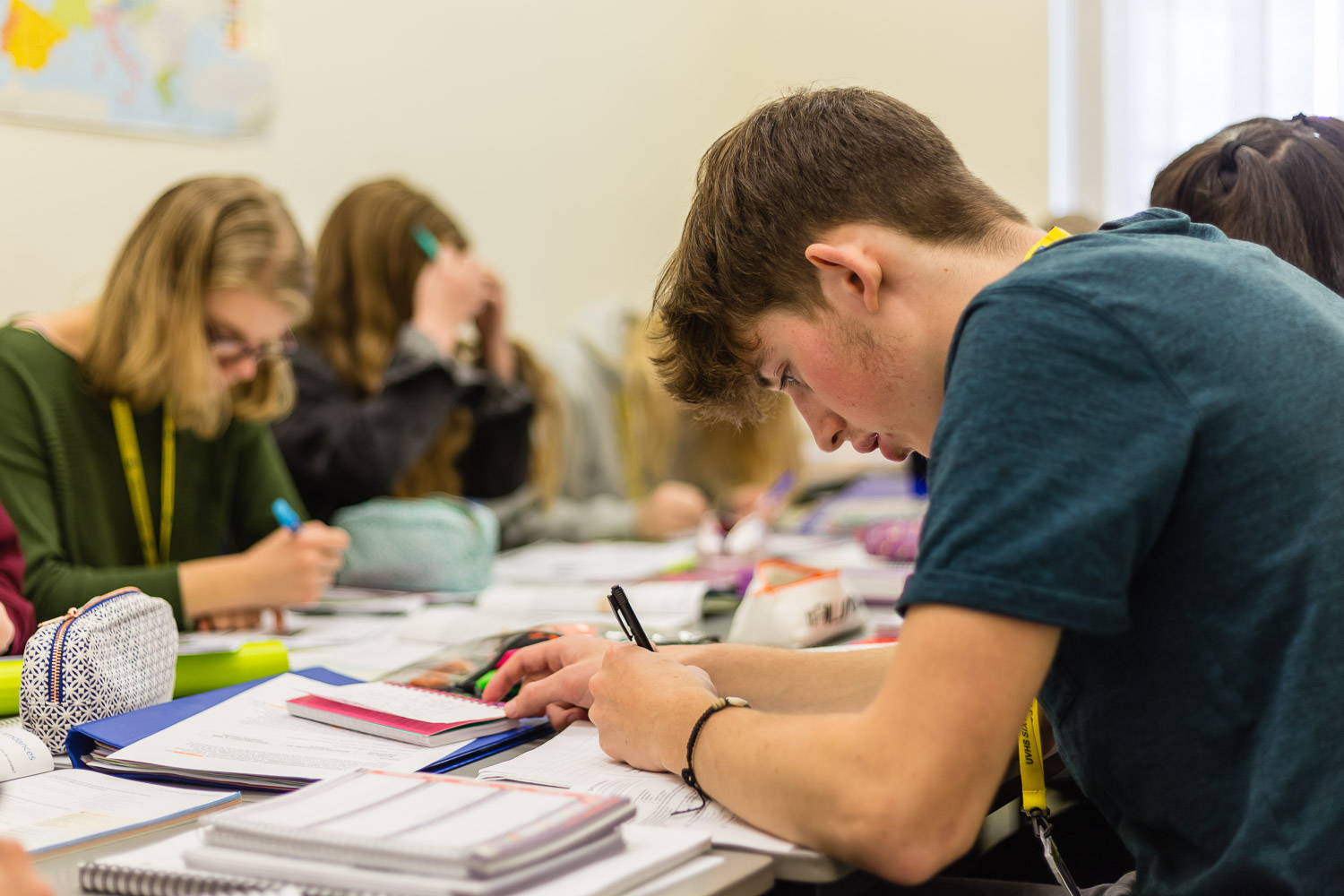 The A level course focuses on understanding modern France using authentic contemporary materials. Students will build on their skills in listening, reading, speaking and writing as well as develop new skills such as spontaneous talk, translation and essay-writing. Students have the opportunity to participate in a week's immersion visit to France. Of course holidays and travel can be much more rewarding if you speak the language, but there are many more reasons to learn a foreign language in the sixth form.

Languages are becoming increasingly important in the modern world and many businesses are trying to recruit linguists.
There will be more opportunities to study abroad and the probability of more interesting and/or well-paid jobs, perhaps abroad increases if you have a foreign language.

Having learned a foreign language makes it easier to learn other languages in the future, e.g. Spanish, Italian.
Specification
Assessment
| A Level Assessment at the end of Year 13 | % of A Level |
| --- | --- |
| Paper 1 - Listening, Reading and Writing (2.5 hours) | 50% |
| Paper 2 - Writing based on Film/Literature (2 hours) | 20% |
| Paper 3 - Speaking—Individual research project | 30% |
Topics covered in both years:-
1. Social issues and trends (family life / cyber society / the role of voluntary work)
2. Political and artistic culture (heritage / cinema / music / youth culture)
3. Grammar
Careers
Only 1 in 10 careers with languages is in fields such as interpreting and teaching. Whether destined for a career in commerce, accountancy, in the travel industry, medicine or engineering, a language should be considered as an invaluable skill.
Contact Mr Bates